Halloween is in the air, which means it's time to revisit the beloved Disney classic, Hocus Pocus. The film has become a holiday tradition for many families, and some wait all year to catch it on a cable broadcast.
But this year, with all the streaming services around, there are plenty more viewing options available. Here's where Hocus Pocus is available to watch this Halloween season.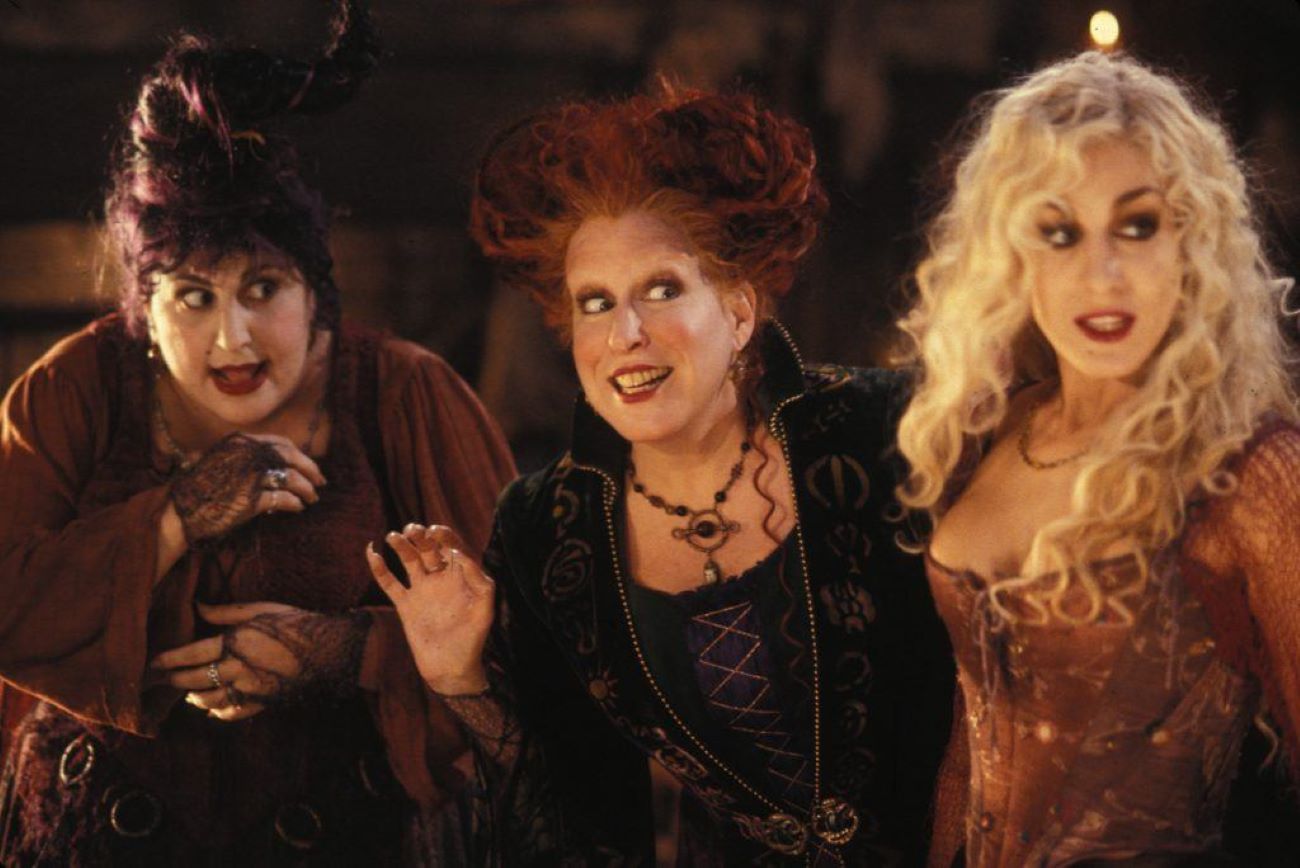 What is Hocus Pocus about?
Those unfamiliar with Hocus Pocus will have ample time to watch it all October. The film tells the story of brother-sister duo Max (Omri Katz) and Dani (Thora Birch) Dennison. When the teens move to Salem, Massachusetts, they befriend Allison (Vinessa Shaw) — a classmate who knows an awful lot about the town's spooky history.
While trick-or-treating on Halloween, the three kids come upon an abandoned old house. They inadvertently unleash the Sanderson Sisters (Bette Midler, Sarah Jessica Parker, Kathy Najimy), a coven of evil witches who want to suck out the souls of Salem's children.
The teens seek out the assistance of a wizard-turned-cat named Thackery Binx. With his guidance, they hope to stop the sisters from going through with their evil plan to become immortal. But to do this, they must steal the Sanderson Sisters' book of spells from under them.
'Hocus Pocus' will air on Freeform throughout October
Like previous years, Freeform will be airing Hocus Pocus all October as part of their "31 Nights of Halloween" programming. The film will air 14 different times throughout the month, so viewers can set their DVR's or watch live after looking at the schedule.
Hocus Pocus will air on Freeform on the following days and times:
Thursday, Oct. 1 at 9:00 p.m. ET
Saturday, Oct. 3 at 5:10 p.m. ET
Sunday, Oct. 4 at 9:20 p.m. ET
Friday, Oct. 9 at 8:55 p.m. ET
Tuesday, Oct. 13 at 8:20 p.m. ET
Saturday, Oct. 17 at 7:45 p.m. ET
Sunday, Oct. 18 at 5:10 p.m. ET
Thursday, Oct. 22 at 8:55 p.m. ET
Saturday, Oct. 24 at 4:40 p.m. ET
Sunday, Oct. 25 at 9:20 p.m. ET
Tuesday, Oct. 27 at 8:00 p.m. ET
Friday, Oct. 30 at 4:40 p.m. ET
Saturday, Oct. 31 at 3:00 p.m. ET
Saturday, Oct. 31 at 9:20 p.m. ET
Where to stream the Halloween classic
For those looking to stream Hocus Pocus, there are plenty of options. For starters, Disney+ subscribers can watch the film at any time, as it is already a part of the streamer's movie catalog.
The Halloween classic is also available to rent or purchase on Amazon Prime Video, iTunes, Vudu, Youtube, and FandangoNow. Rentals run between $3 and $4 depending on the streamer, and a digital purchase runs around $20.
Source: Read Full Article