General Hospital first premiered in 1963 and is on its 57th year on the air. Given its long history, there have no doubt been many memorable stories on its set.
For actress Haley Pullos, who plays Molly Lansing-Davis, her first day on the set seemed to be quite memorable, especially during the moment when she introduced herself to Nancy Lee Grahn. Since Grahn plays Alexis Davis, who is Molly's mother, Pullos decided to let Grahn know who she was in a very endearing way.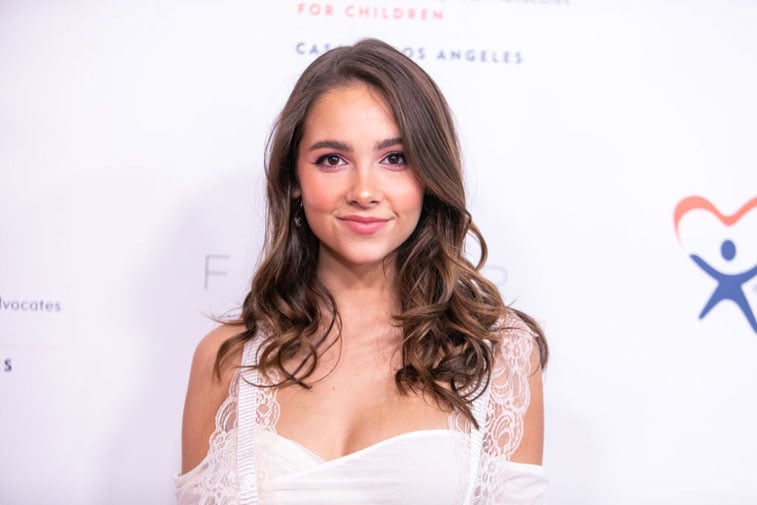 Haley Pullos has been on 'GeneralHospital' since 2009
Pullos began acting as a young child. She started out byparticipating in plays at her school before moving to Los Angeles with herfamily to pursue her Hollywood career. She has appeared on popular shows like 'Til Death, Ghost Whisperer, and Dollhouse.
In 2009, 11-year-old Pullos joined the cast of General Hospital as Molly Lansing-Davis, the daughter of Ric Lansing and his ex-wife, Alexis Davis. Molly is known as a smart and dedicated student in General Hospital's fictional city of Port Charles. Ever since she was in high school, Molly has also had a relationship with TJ Ashford. Additionally, over the years, she has been seen struggling with her parents being apart and learning how to deal with their new partners.
Pullos has been recognized several times for her work asMolly. She has won four Young Artist Awards and been nominated once for aDaytime Emmy Award.
The sweet way Haley Pullos firstintroduced herself to Nancy Lee Grahn
RELATED: 'General Hospital': Here's Why Fans Aren't Mad That Molly Lansing Is Cheating on TJ Ashford
Having been on GeneralHospital for over 10 years, it seems as if Pullos is a veteran on the show atthis point. However, it's easy to forget that there was a time when Pullos wasa new girl on General Hospital.
In an interview on Soap Opera Digest's podcast, DishingWith Digest, Pullos shared she still remembers the moment when sheintroduced herself to her on-screen mother, Nancy Lee Grahn, on her first dayat work.
"I remember going up to Nancy – she was getting her hairdone – and I was like, 'Hi, I think I'm your new daughter,'" Pullos recalled.
According to Pullos, Grahn reacted kindly as well. Pullossaid of Grahn: "She was just so sweet. She was so welcoming. She was like, 'Oh,my new baby!'"
What is Haley Pullos and Nancy Lee Graham's relationship like now?
RELATED: 'General Hospital': The 1 Thing Fans Find Frustrating About the Show
After working together for over 10 years, it seems that Pullos and Grahn's relationship has grown. Pullos shared on Dishing With Digest that she "loves" Grahn and that the two of them are quite close in real-life.
"She really is a second mother to me," Pullos said."She very clearly cares about me and loves me. I love her and I care abouther, and I've always looked up to her so much. She's so talented. To be able tohave a mother figure with someone so cool and so respected – it's thebest."
Source: Read Full Article