After teasing more guest appearances on Dexter: New Blood, the show just delivered on that promise. David Zayas, who played Angel Batista, made a cameo as the character in the latest episode, titled "Runaway." It is the first time he's played Angel since the Dexter finale in 2013 and was a welcome surprise to fans, to say the least.
[Spoiler alert: This article contains spoilers for Dexter: New Blood Episode 5.]
Inside Angel Batista's return in 'Dexter: New Blood' Episode 5
In Dexter: New Blood Episode 5, Angela Bishop slips away to New York City to attend a police conference, where Angel happens to be a speaker.
He gives a presentation on the patterns to look for when trying to determine a suspect and drops plenty of gems in the process. Impressed by his knowledge, Angela approaches Angel after the conference to discuss her missing person case. He tells her the Miami Metro Police Department faced similar obstacles investigating the Trinity Killer, until Debra Morgan got a break in the case.
She's dead now, Angel shares. "Her brother too," he adds, mentioning that her brother left behind a young son named Harrison. The comments, coupled with other revelations about Harrison Morgan, prompt Angela to do some investigating online, leading to the discovery that Jim Lindsay is indeed Dexter Morgan.
Fans react to Angel's cameo in 'Dexter: New Blood' Episode 5
As one of the most beloved and popular characters in Dexter, Angel's return was a big deal and was widely celebrated online by fans of the show.
"Angel is back f*** yes! I hope he gets to see Dexter," said one Reddit comment.
"I cannot explain how excited I got seeing Batista this episode! Seeing him interact with Angela was sooo good. Also it's so sweet that he still thinks of Deb," read another.
A different reader agreed that "seeing Det. Angel Batista again really gave [them] some nostalgia."
"it's always a pleasure to see batista and hear his sexy accent too!" a fourth fan wrote. "Hope he plays somewhat of a role in the continue of the season even if just marginal."
There's no word on whether Angel will continue to appear on the show, but it seems possible Angela could circle back to him to get more information on Dexter or to at least share the news of his survival. Either option could work, or maybe this crazy show will go in a totally different direction.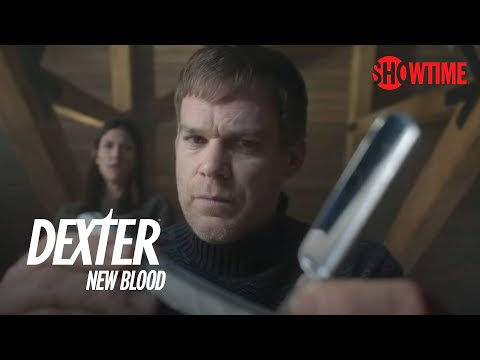 Angel isn't the only cameo either
Aside from Angel, we also know there's at least one more character cameo in store for viewers. It's, of course, a secret, but TV Insider reported it would come in Dexter: New Blood Episode 10. "It becomes a big story point," showrunner Clyde Phillips added.
Only four episodes remain until that finale, which has also been described by Phillips as a shocker.
"The ending of this one will be stunning, shocking, surprising, unexpected," he said on a panel during Comic-Con 2021. "And without jinxing anything, I will say that the ending of this new season that we're doing will blow up the internet."
Watch the show at 9 p.m. ET on Sundays on Showtime.
Source: Read Full Article