Better Call Saul fans have wondered if and when actor Aaron Paul would reprise his Breaking Bad role as Jesse Pinkman. Even Better Call Saul writers and producers Peter Gould and Vince Gilligan would've liked Jesse to appear sooner. If they could, they would've changed one thing about Jesse in Breaking Bad to make him fit in the Better Call Saul timeline.
Vince Gilligan's original vision for 'Better Call Saul' was far different than what fans got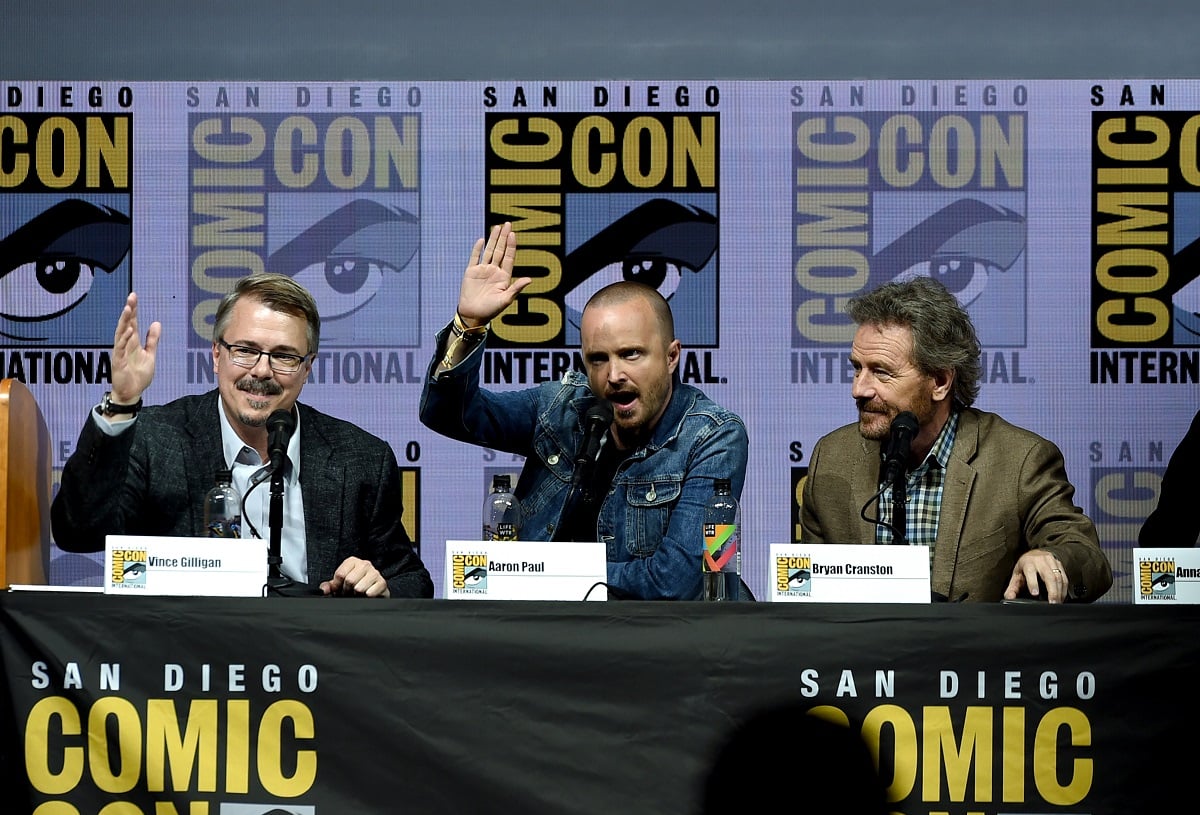 Right now, Better Call Saul follows the similar but not quite the same formula that Breaking Bad did. Like its predecessor, Better Call Saul focuses on a conflicted protagonist who means well, but his morals degrade with each season. But in the beginning, Breaking Bad creator Vince Gilligan envisioned a much different show.
"I mean if we go way back, I don't know if there was a hard and fast plan," he once said in an interview with Decider. "But I mean my original image of the show was that it would be a half-hour long and that it'd basically be Saul Goodman and his office with crazy styrofoam columns and kooky characters coming in with their legal problems played by a lot of stand-up comedians."
However, it was a show that Gilligan and Gould didn't think they'd be able to tackle. As they continued to develop Saul, the series grew into what most fans see today.
"I don't think we could write it. I don't think I could write that show, but it would be sort of like Dr. Katz or something," Gilligan said. "We thought, briefly, that we were going to do something like that. But then the show evolved as these things always do and it took on a life of its own. Suddenly we've got all these other characters who we didn't conceive of until the pilot was written and beyond that even and they are so integral to the show now. They are so crucial to the show, and that's what I love about TV."
What Vince Gilligan wishes he could've changed about Jesse Pinkman in 'Breaking Bad'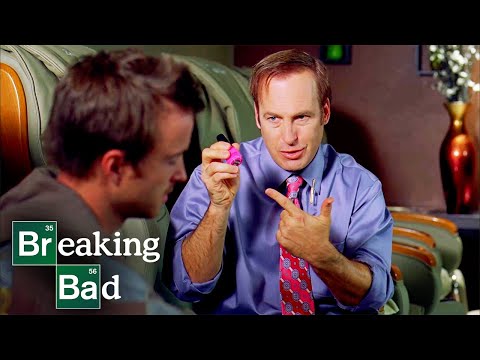 Since Saul is a prequel, Gilligan and Gould were aware they couldn't write in anything that would contradict Breaking Bad. They admitted this was sometimes a difficult task, and they wished they could go back in time and rewrite certain characters.
"Boy all I can say is it would make our lives a lot easier if Saul had already met certain characters on the show instead of meeting them for the first time on Breaking Bad," Gould said. "I can't tell you how many times we've pitched different characters and said, 'Well, yeah we'd love to do that but it seems like you can only meet someone for the first time once,' and so we can't make it seem like he already knew this person once we get into Breaking Bad."
Gilligan then chimed in that he wished he could change the age of Aaron Paul's Jesse Pinkman in the Breaking Bad timeline.
"For me off the top of my head, I wish Jesse Pinkman hadn't been in high school during the events of Better Call Saul," Gilligan confided.
Gould agreed with Gilligan's sentiment. Although Gilligan did joke there was one version of a teenage Jesse that could fit on the show.
"Unless he was like the Ferris Bueller of meth, or something; if he was like a prodigy. God knows we love Aaron Paul," he quipped.
Why it took so long for Bryan Cranston and Aaron Paul to appear in 'Better Call Saul'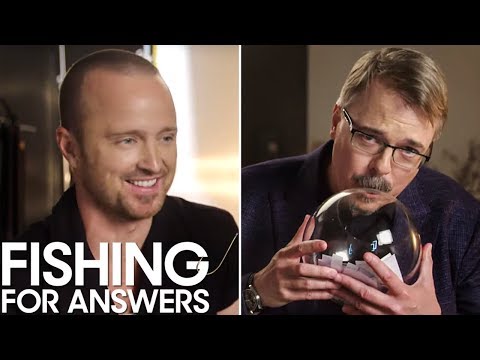 As most know, both Paul and Cranston are set to reprise their Breaking Bad roles in the prequel in its sixth season. Although it was tempting to have the actors return earlier, the creators held off because they were waiting for the right moment.
In an interview with Golden Globes, Gould explained he wanted their return to "work within the story of the show. If we have a scene where Walter White is crossing the street in the background, it's a pretty good bet that most people watching the TV aren't going to be paying attention to whatever is happening in the foreground."
Still, however, Gould and Gilligan always intended for Paul and Cranston to return.
"The truth is it would be a real shame if we went to the end of the series without seeing Walter White and Jesse Pinkman again," Gould continued. "And Aaron Paul and Bryan Cranston are two of the most wonderful guys in the business. We would have to work with their schedules, because rightly so, they are incredibly popular actors who are working a lot. But we still have high hopes that we will find a way to do it before we are through."
Source: Read Full Article