Would you be able to survive in the wilderness completely alone, left only to your own devices to acquire food and shelter? Welp, in the History channel's reality television series, aptly titled "Alone," that's exactly what happens!
According to the show's official website, 10 contestants are dropped in the middle of nowhere with only minimal equipment and tested on their survival instincts — all while their personal cameras are rolling. It's completely up to the individuals as to whether or not they sink or swim. Luckily, there is a light at the end of the very long, dark, off-the-grid tunnel: The last one standing takes home the W and a cash prize to the tune of 500,000 big ones — yes, $500,000.
Per IMDb, the series first premiered in June 2015 and has gone on to have a whopping eight successful seasons. But what's the scoop regarding Season 9? Keep reading after the jump to learn everything we know about everyone's favorite off-the-grid competition series!
When is Alone Season 9 coming out?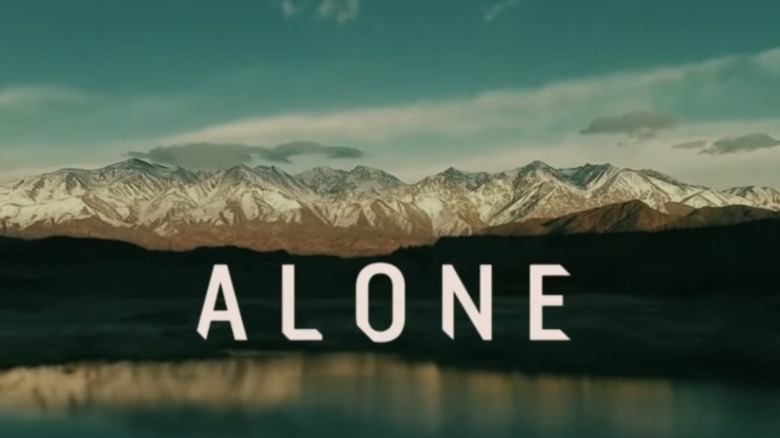 The good news: All signs point toward there being a Season 9 of "Alone." The bad news: We don't exactly know when that will be.
As reported by OtakuKart, "Alone" stans can rest easy as it appears the History channel plans to move forward with another season. It's reported that the powers that be have already started the casting process and are accepting applications for Season 9. It's also predicted that viewers can expect the brand-new season to premiere sometime in the middle of the year 2022. 
As you may recall, Season 8 premiered June 3, 2021 and included a total of 11 episodes. Perhaps Season 9 will do the same and kick off in the middle of the year in June 2022 … just in time for Shark Week in July?! Hey, maybe Season 9 will take place on a remote island surrounded by shark infested waters? We can only hope!
Who's in the Alone Season 9 cast?
Much like the Season 9 release date, we have no idea who the new cast will consist of, but judging by season's past, Season 9 will likely include many tough-as-nails, yet ultra level-headed survivors hell-bent on walking away with the cash prize. Case in point: Season 8 winner Clay Hayes.
As reported in Pensacola News Journal, Hayes remained cautiously optimistic during his time out in the wilderness while also keeping his eye on the prize. "I had guarded myself against hoping that the end would come soon," Hayes explained about his time competing. "Every time they come out to do a med check or something, the thought kind of creeps into your head that that might be the time. You start to think maybe they're coming to tell you you're the last one. But if you start to hope that, and they walk away and you're not the last one, it can be kind of crushing. So when they said it, it didn't really make sense to me." 
Fortunately, he was the last one standing, and after winning, he had plans to use his earnings wisely! When asked how he planned to use the money, Hayes gave a responsible answer. "We're going to pay off the house, first thing," he explained matter of factly. "And actually, while I was out there, my wife's car blew up, so we had to get a new car. Set up some college funds for the kids, too, and beyond that? I don't know," he continued. Hayes sounds like quite the survivor, indeed!
What do viewers actually think of Alone?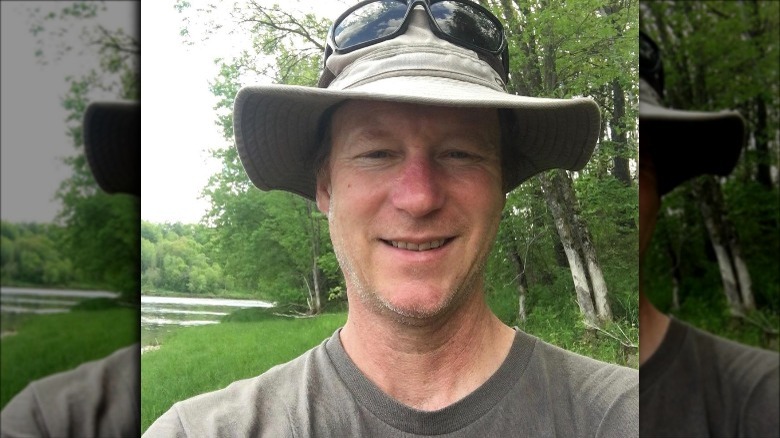 While the "Alone" series definitely has its fans, it's also true that the reality show has been met with its fair share of criticism — namely regarding the authenticity of the show and the degree to which it may or may not be staged.
As reported by The Cinemaholic, some fans were disappointed to learn that while the contestants are technically on their own, they do engage in consistent check-ins with the powers that be. "It varied, but they did check on us on a regular basis," Season 2 contestant and first runner up, Larry Roberts, revealed during an interview with Outdoor News. "We had a GPS tracker that we were required to carry. They would check in with us at least nightly, make sure that we were OK. They would send a very simply text that just said, 'Nightly check-in.' And we had a button with three presets, and we would just hit, 'OK,' and just send it," he explained.
But that's not all. The way in which the contestants obtained food was also a point of contention for some. While it's true that it was up to the contestants to acquire their own sustenance, it's rumored that the food could easily be found. In reality, if the contestants were truly alone they most likely wouldn't be finding food at various corners of their journey. 
Source: Read Full Article