Calling All American fans! The All American: Homecoming spinoff series is finally coming to The CW. The first official teaser aired during the mid-season finale for All American Season 4. Viewers saw Simone (Geffri Maya) moving into her dorm room at Bringston University.
The teaser is filled with drama, fierce competition, and perhaps, a brewing romance between the main characters. Based on the trailer, here's everything fans should expect from the first season of All American: Homecoming.
What should fans expect from 'All American: Homecoming'?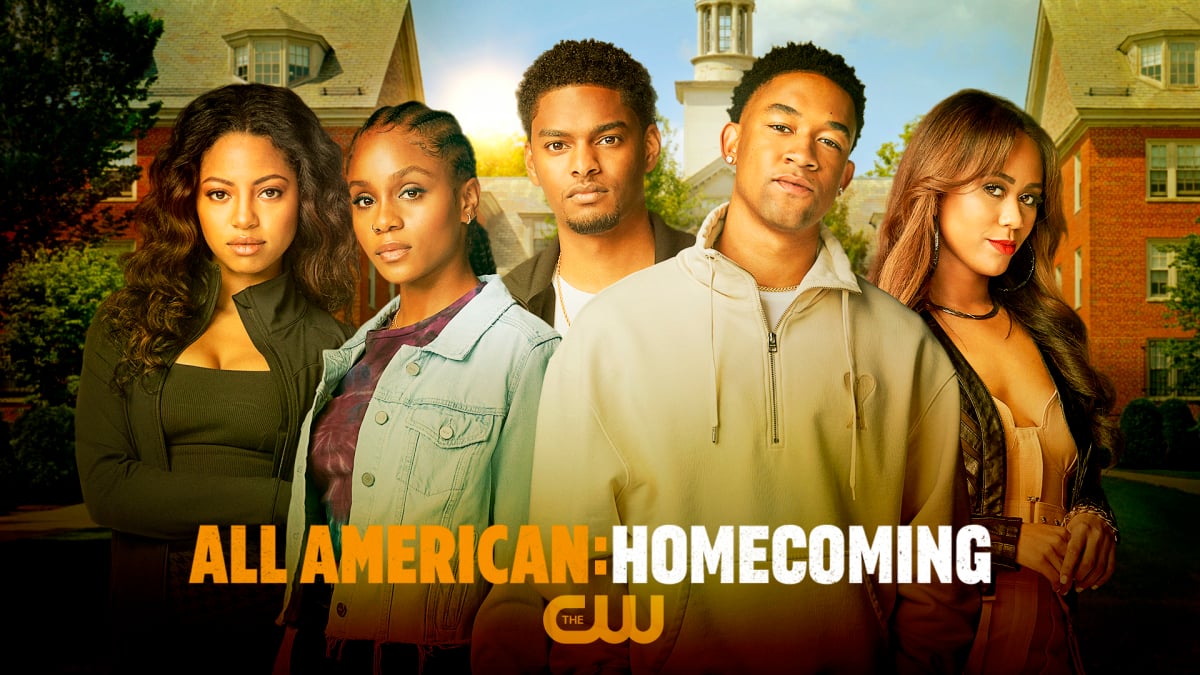 ​​All American: Homecoming follows Simone Hicks (Geffri Maya), an aspiring tennis player from Beverly Hills, and a baseball prodigy named Damon Sims. As young college athletes, they try to navigate college sports while attending Bringston University. Aside from the immense pressure from the sports world, both college athletes must endure the trials and tribulations of young adulthood. Furthermore, the new series will showcase the HBCU experience and its cultural impact on the Black community.
All American executive producer Nkechi Okoro Carroll will serve as a writer on the spinoff series. In an interview with Entertainment Weekly, Caroll revealed that she wants viewers to see the HBCU experience. 
While growing up, her only exposure to that world was through Black sitcoms such as A Different World – the Cosby Show spinoff centered around students attending Hillman College. So, she wants to introduce the new generation to the college experience.
"This is my way of hoping I can introduce the HBCU experience and widen the horizon for our youth as a whole. I'm completely surrounded by people who went to HBCUs, and [they have this] sense of finding themselves and finding a place where they felt permission to be whatever version of Black they were and really explore what that means," Carroll explained.
When is 'All American: Homecoming' premiering on The CW?
According to Deadline, the All American spinoff will premiere on Feb. 21, 2022, on the CW at 9 PM. The spinoff series features a talented ensemble Black cast. Alongside Geffri Maya, the cast members include Cory Hardrict (The Oath); Sylvester Powell (99 North); Netta Walker (Chicago Fire); Kelly Jenrette (The Handmaid's Tale); and Camille Hyde (Katy Keene, Riverdale).
Source: Read Full Article