Unlike some students of Abbott Elementary, fans of the TV show can't wait for class to be back in session.
The Quinta Brunson comedy series has been a massive hit for ABC, launching in December to rave reviews and almost instant popularity. Brunson is featured as Janine Teagues, an instructor at an underfunded public school in Philadelphia, where she works along with other passionate teachers and an inept school principal. Since its debut, viewers have given the show high marks for its comedy as well as for highlighting the reality of teachers and students everywhere.
Check out more about the next season of Abbott Elementary below – from when it airs to the returning cast members.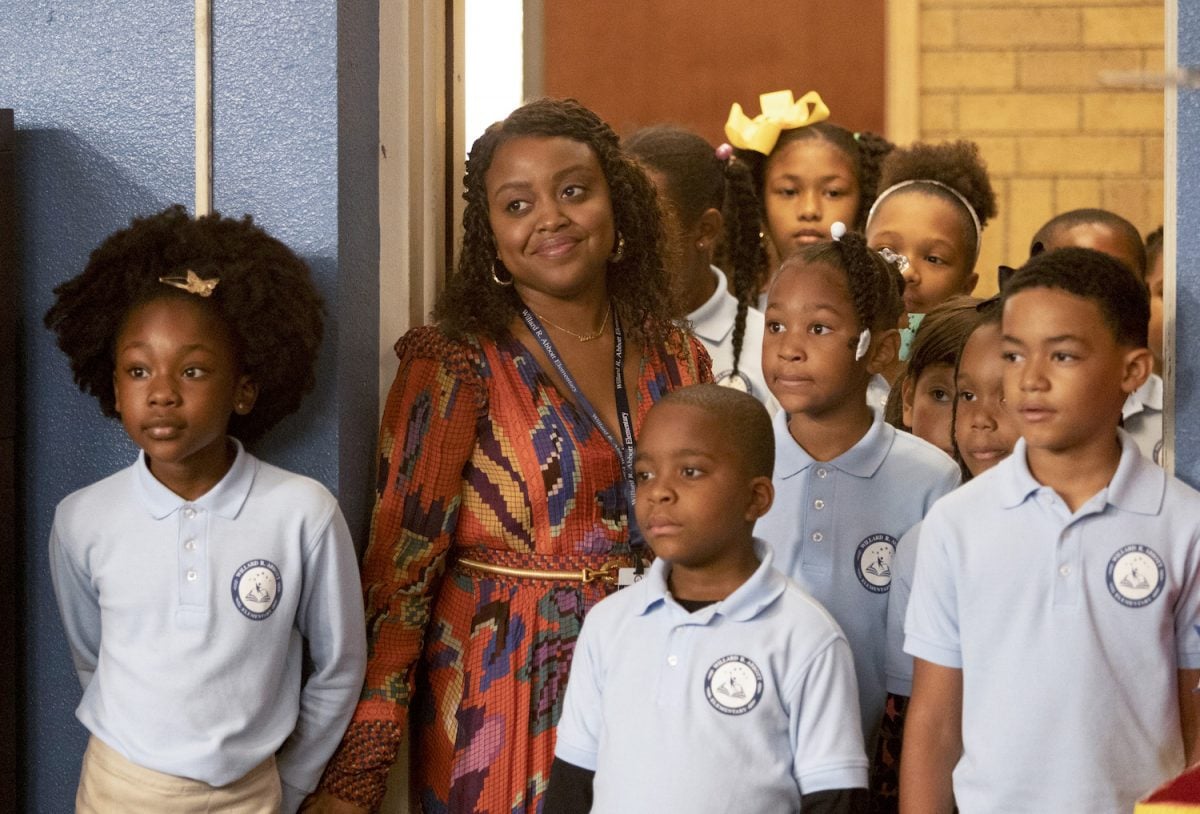 How the first season ended
The first season of Abbott Elementary concluded in April with Janine becoming single again. Offered a potentially career-changing opportunity to travel to New York to work on music, Tariq expected Janine to join him. But she was conflicted about whether she should go. In the end, she decided to stay behind in Pennsylvania and take a "break" from their relationship.
At the same time, she was finally beginning to catch on to Gregory Eddie's attraction toward her, only to learn that he had just started to date Taylor Howard, Barbara Howard's daughter. Fans are ready for them to just be together already, but at least, there will be more of them next season. Especially now that Greg has joined the Abbott Elementary staff full time.
'Abbott Elementary' could also venture out of the classroom more in season 2
In addition to exploring more of their work lives, Brunson told ELLE that she would also like to dig further into what happens outside of Abbott Elementary. She explained to Deadline that she intentionally didn't do that in season 1 because she "wanted the audience to fall in love with our school." But now that that's done, she's ready to follow the teachers home to focus more on who they are outside of work.
"This season, now we get to go maybe to some of the character's houses, go out with them at night and stuff like that," she shared. "And I'm just pumped about that because that's really exciting for us as writers to venture out with our characters. And I just know our writers from the first season were like, 'Oh, we want to leave sometimes.' But I was like, 'We just got to stay here though. Just for the first season.'"
"I have a very firm belief that workplace comedies should take place in the workplace," she continued. "And if they don't, then they're not a workplace comedy. So, I was sticking to that."
As far as the cast, none of those details have been shared. But based on where the show left everyone, viewers should expect to see the main cast back. (Brunson, Tyler James Williams, Sheryl Lee Ralph, Janelle James, Lisa Ann Walter, and Chris Perfetti.) The only person whose fate is really unclear is Zack Fox (Tariq) given his character's split from Janine. But it is possible that he could be back as well.
When will 'Abbott Elementary' Season 2 come out?
Fans will get to find out for themselves what happens when Abbott Elementary returns to ABC. It was announced in June that the show would be back on Sept. 21 – right in time for the next school year. The show will air on Wednesdays from here on out and will be available to stream on Hulu a day later.
Until then, find the first season of the show streaming now Hulu.
RELATED: 'Abbott Elementary': Everything the ABC Series Gets Right About Philadelphia
Source: Read Full Article