90 Day Fiancé: Before the 90 Days Season 5 recently ended, and part one of the tell-all gave fans plenty to cringe at, but Ben Rathburn's recent attempt at a business might be even worse. While there were plenty of awkward moments throughout this season of Before the 90 Days, it's Ben and Mahogany's relationship that viewers see as the most problematic. Now, the 52-year-old appears to be trying to start his own company, and fans aren't buying it.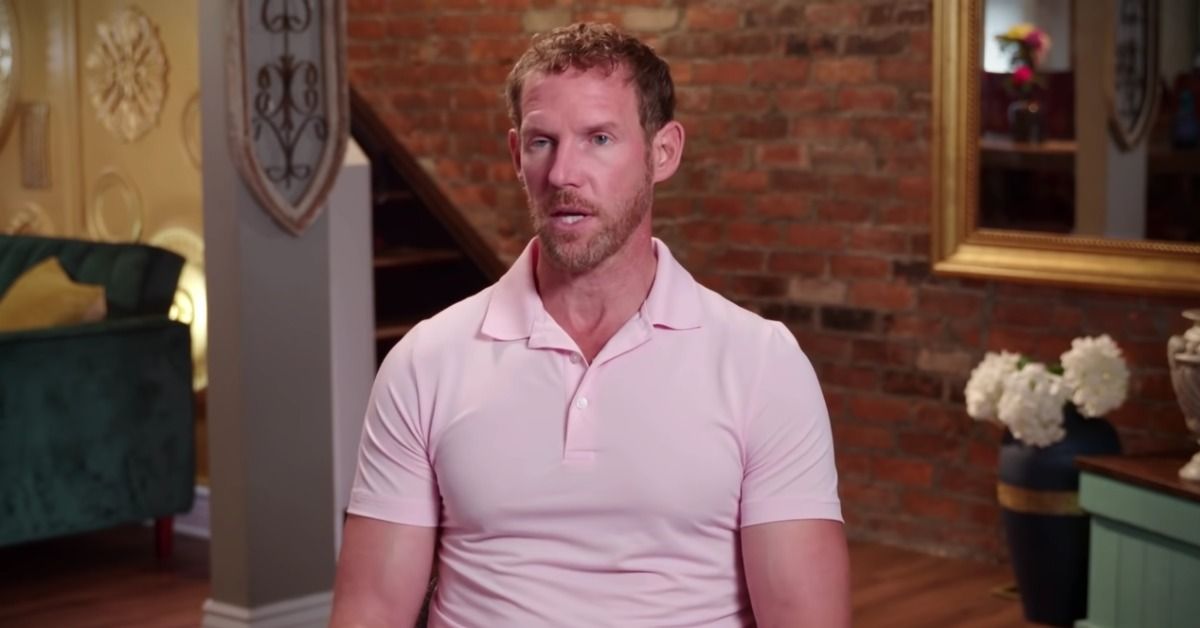 A quick refresher of Ben and Mahogany's relationship seen on 'Before the 90 Days'
A massive age difference between Ben and his new girlfriend Mahogany immediately put audiences on edge while watching the current season of Before the 90 Days. At 52, Ben is 30 years older than Mahogany. Not only that, Ben has three adult children and one teenager who quickly raised an eyebrow when they heard about their dad's new relationship. 
Ben told the cameras he was raised in a cult. Over the years, he decided his beliefs differed far too much from the people he surrounded himself with most of the time. The Michigan native divorced his first wife and eventually met Mahogany online. When Ben traveled to Peru to meet Mahogany, the 22-year-old became hesitant to meet in person, and it wasn't until Ben's insistence that they met that she finally agreed. 
Fans seemed skeptical of the couple's relationship, and some even believed TLC hired Mahogany as an actor. The couple appeared to be on rocky ground in the Before the 90 Days finale, but part one of the tell-all didn't reveal whether or not the couple was still together. However, the pair did mention they spoke just before the tell-all aired.
Is Ben starting his own multi-level marketing business?
A Reddit user recently posted a screenshot of a program started by the Before the 90 Days star called The Fountain of Youth Program. The description raised plenty of fans' eyebrows because it sounds very similar to how a multi-level marketing business would work.
The Fountain of Youth Program's description included words from Ben and read, "We all need help. Finding it is confusing because everyone is trying to sell you instead of help you. The Fountain of Youth is not found in a bottle, a supplement, an exercise program, or a diet. It's a way of life filled with hope, adventure, energy, love, balance, and sacrifice. It can be taught but it is very, very expensive. No – not financially. But it will cost you your pride, your preconceived ideas, and your excuses. But I promise it will not break your finances, because I want this available for everyone."
The description continues, "So does it really work? Yes. Absolutely. It will give you exactly what you invest in it, and I offer you myself as the product. I'm 52, but I feel 25. So can you."
From those words alone, Before the 90 Days fans didn't have much to go on regarding precisely what Ben is trying to sell. Is it a fitness program? A way to make money? Viewers immediately began to post their feelings in the comments.
'Before the 90 Days' fans roasted Ben's Fountain of Youth Program
The pamphlet gave Before the 90 Days fans so much to take in that they barely knew where to start. Plenty of people felt like Ben was trying to create a multi-level marketing business, and some even ventured as far as to say it was a cult. Most people, however, criticized the cringeworthy nature of the entire thing.
One Redditor wrote, "As we get older, I think we all feel like we are 'younger than our age.'… It literally takes 2 mins with someone younger than me to realize that even in a colleague conversation, it's not a good friendship match, let alone a MARRIAGE. Grow up Ben, and admit you just wanna groom a young girl."
Another commenter said, "Ramblings of a testosterone-injecting, mid-life crisis having, wannabe Christ guru. The only advice he can give is to watch his season of 90 Day and do the exact opposite of what he showed on screen. Lots of nice words backed up by s*** actions."
Part two of the Before the 90 Days tell-all premieres on Friday, April 8, 2022, on TLC and discovery+.
Source: Read Full Article