New Zealand is a place that is probably on everybody's bucket list. It's a beautiful, unique country with so much to see. The landscape, the culture, the weather – what's not to love? And the best thing is that it's not even too good to be true – it's just true.
Because there are so many places to visit and things to see, it can be difficult to narrow it down to the absolute must-see locations. So, if you're visiting New Zealand this year, we want to help you decide which places you cannot miss. 
We've compiled a list of the most interesting places in New Zealand to help you make the ultimate itinerary for your upcoming trip down under. Let's take a look at the best places to visit in New Zealand in 2022.
Tongariro National Park
This is one of the most popular New Zealand tourist attractions, and for a good reason. Three active volcanos, big ski fields of Whakapapa and Tūroa, and stunning views – all can be found at the famous Tongariro National Park. 
The Tongariro Alpine Crossing is a popular one-day hike leading you past the volcanos. If you're not up for the challenge, don't worry – plenty of other walks and hikes are suitable for all fitness levels. You can also go mountain biking, horse riding, or fishing in the park.
Waitomo Glowworm Caves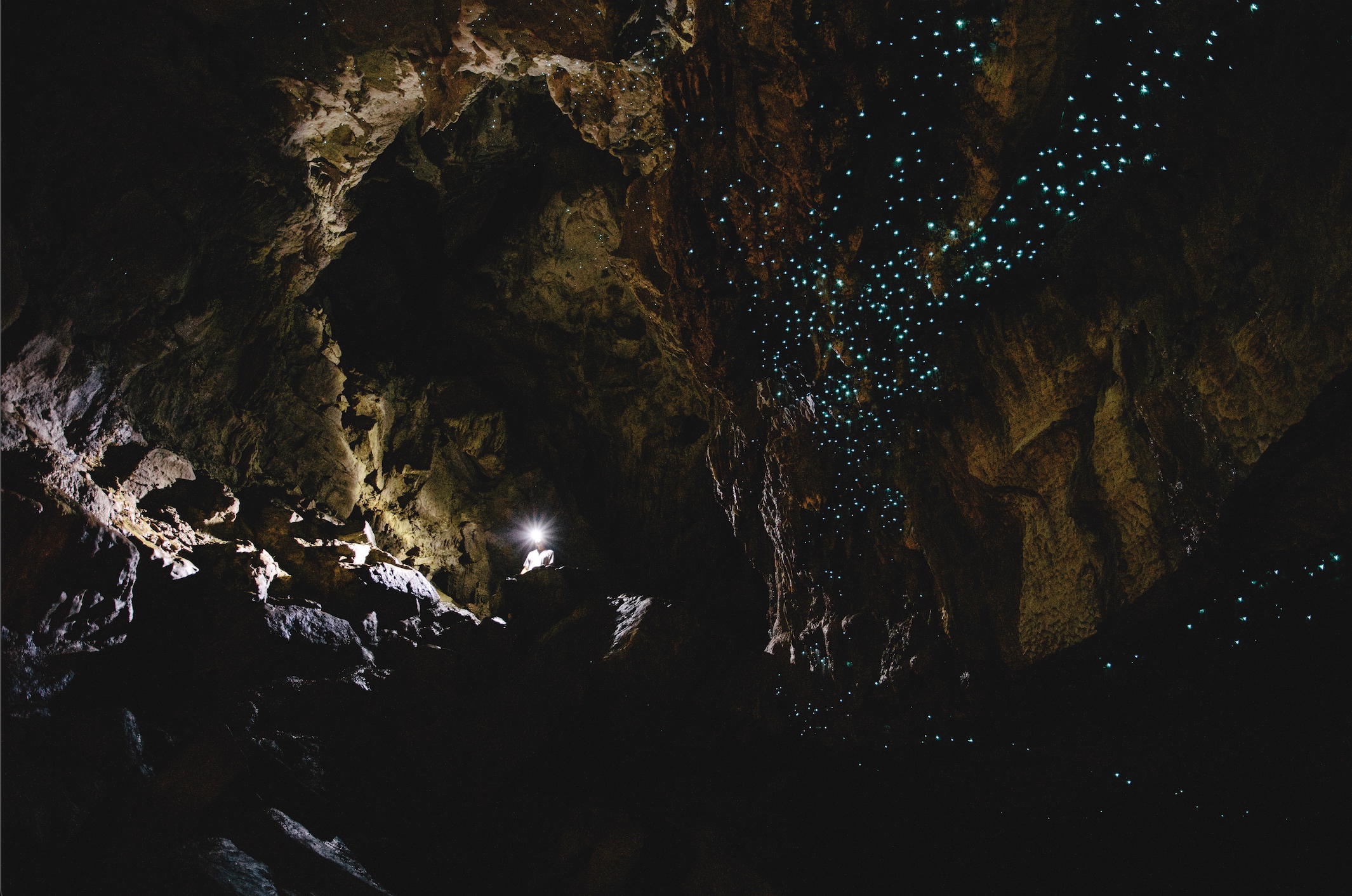 These caves are located in the Waikato region and are one of New Zealand's top tourist attractions. The highlight of the Waitomo Glowworm Caves is, of course, the glowworms. These luminous creatures light up the cave like stars in the night sky – it's like nothing you've ever seen before. You can explore the caves by boat or on foot – both options are equally magical.
Rotorua
This is one of the most unique places in New Zealand and possibly even the world. Rotorua is a geothermal wonderland with bubbling mud pools, steaming hot springs, and gushing geysers. It's also home to the Māori culture – you can learn about their history and traditions and see traditional dance performances. 
And if that's not enough, Rotorua is also a great place for adventure activities like ziplining, bungee jumping, and whitewater rafting.
Fiordland National Park
Located in the southwest of New Zealand, Fiordland National Park is home to some of the most stunning scenery in the country. The park is filled with glaciers, mountains, and fiords (hence the name). You can explore the park by foot, kayak, or boat. One of the most popular activities in Fiordland National Park is a cruise through Milford Sound – an absolute must-do when visiting New Zealand.
Milford Sound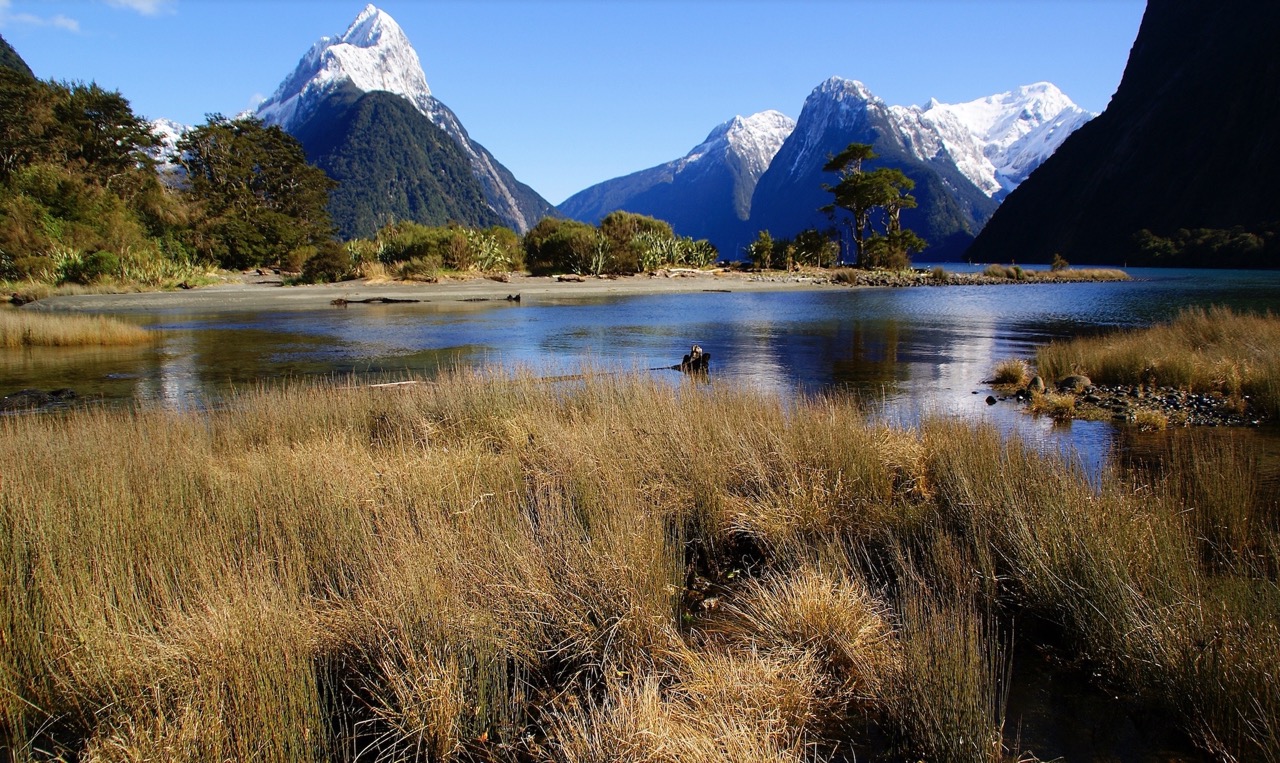 Speaking of Milford Sound, this is one of the most beautiful places – one you can only see in New Zealand and your dreams. The fiord is located in Fiordland National Park (as you might have guessed) and is surrounded by towering mountains, waterfalls, and rainforests. A cruise through Milford Sound is a once-in-a-lifetime experience that you won't want to miss.
Bay of Islands
The Bay of Islands is a group of 144 islands located in the north of New Zealand. It's a popular tourist destination for its beautiful beaches, marine life, and hiking trails. It looks gorgeous and looks like a Windows background photo, not a real-life destination. 
The Bay of Islands is also home to the country's oldest town, Russell. This is a great place to relax and soak up the Kiwi lifestyle.
Franz Josef Glacier and Fox Glacier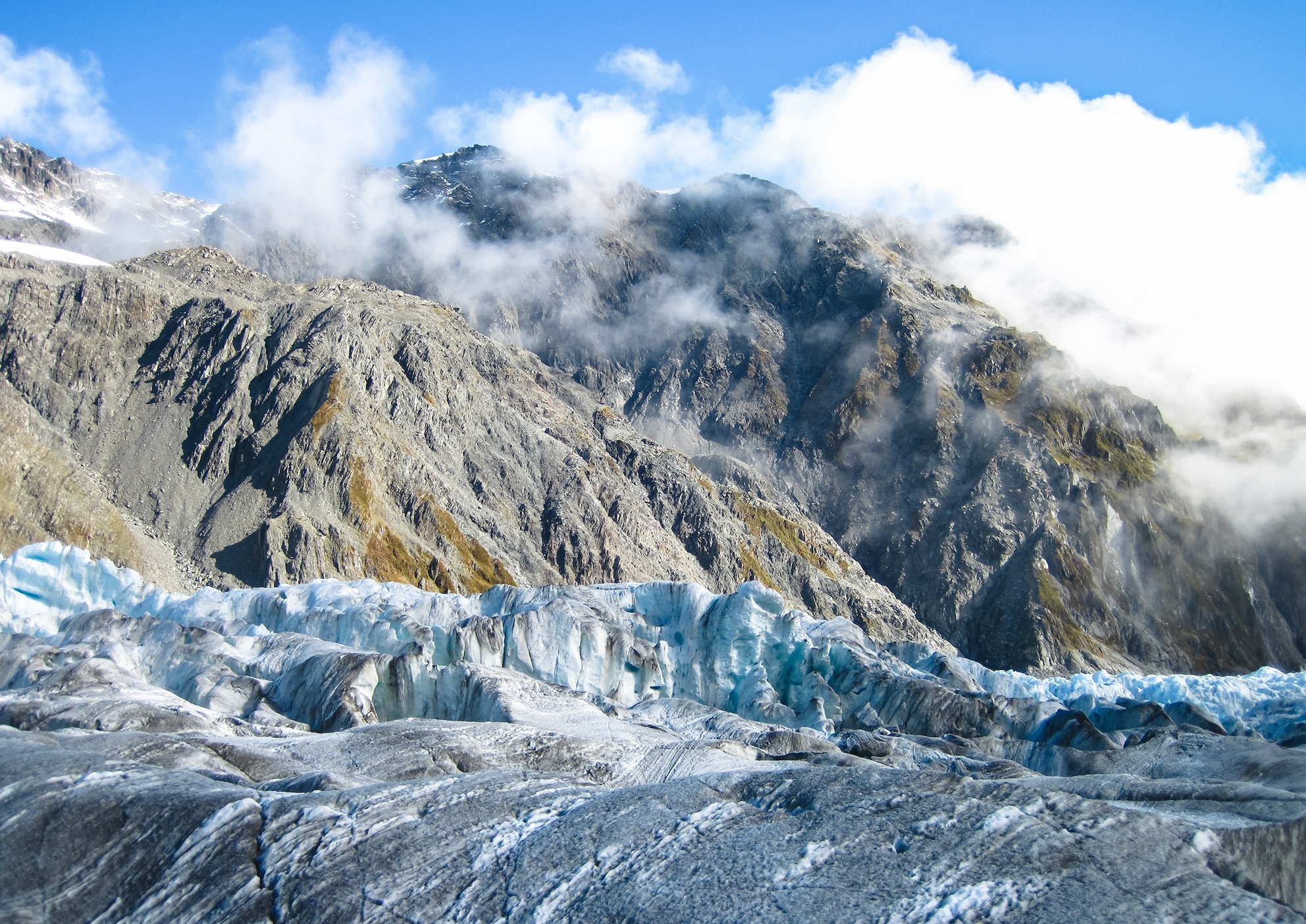 You'll find these glaciers in the West Coast region of New Zealand, two of the most popular locations in the country. 
The Franz Josef Glacier is 12 kilometers long and is one of the most accessible glaciers in the world – you can walk up to it and through it. You can go for a hike or a helicopter ride to get a truly stunning birds-eye view. The Fox Glacier is even longer at 13 kilometers and is also great for hiking and helicopter rides. After a long hike, you can recharge in the glacier hot pools.
White Island
White Island is an active marine volcano off the coast of New Zealand. It's one of the country's top attractions because it's so unique – you can only get to the island by boat or helicopter. Once you're there, you can explore the crater, see the steaming vents, and check out the sulfur miners' ruins. Just make sure to wear a gas mask to protect yourself from the fumes. 
If you love adventures and water activities, don't miss out on the chance to scuba dive around the island. Another pro tip is taking a helicopter ride over the island for a special view you'll never forget.
Kaikoura
Kaikoura is a small town on the east coast of New Zealand. It's a popular tourist destination for its whale watching, dolphin swimming, and seal colony. So, you won't be disappointed if you're a wildlife fan. You can also go kayaking, fishing, and hiking in the area. The best time to visit Kaikoura is from November to May when the weather is mild, and there are more whale sightings.
The town is known for delicious seafood, so if you're a seafood connoisseur, Kaikoura should be at the top of your list.
Auckland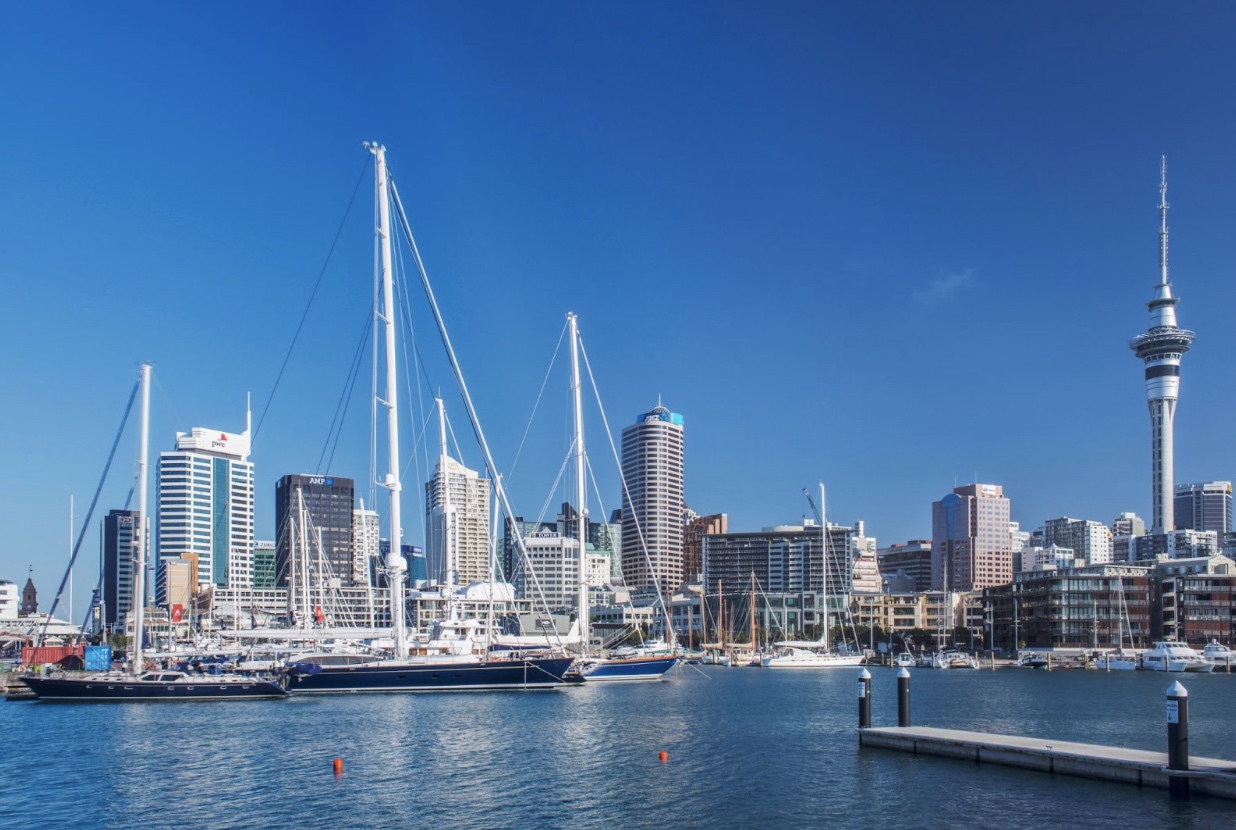 Last but not least, Auckland – is the largest city in New Zealand. This vibrant city, located on North Island, is filled with activities and sights you shouldn't miss.
You can shop till you drop in the many malls and markets, enjoy the Sky Tower or the Auckland Harbor Bridge views, or take a ferry to one of the nearby islands (Waiheke Island is a great choice). There are also plenty of museums, galleries, and theaters for culture lovers who want to learn about the history and heritage of NZ. 
And if you want to get out of the city, you can go hiking in one of the many parks or forests nearby.
Is Your New Zealand Itinerary Ready?
These are just some of the most popular and intriguing places to visit in New Zealand – there are so many more incredible locations to explore. We'd like to give an honorable mention to Napier and Queenstown – two cities that are definitely worth a visit. 
The list of one-of-a-kind destinations in NZ is endless, so we hope you found a few places you'd love to see in real life. Hopefully, this list has made crating your itinerary easier, and we wish you an amazing trip!