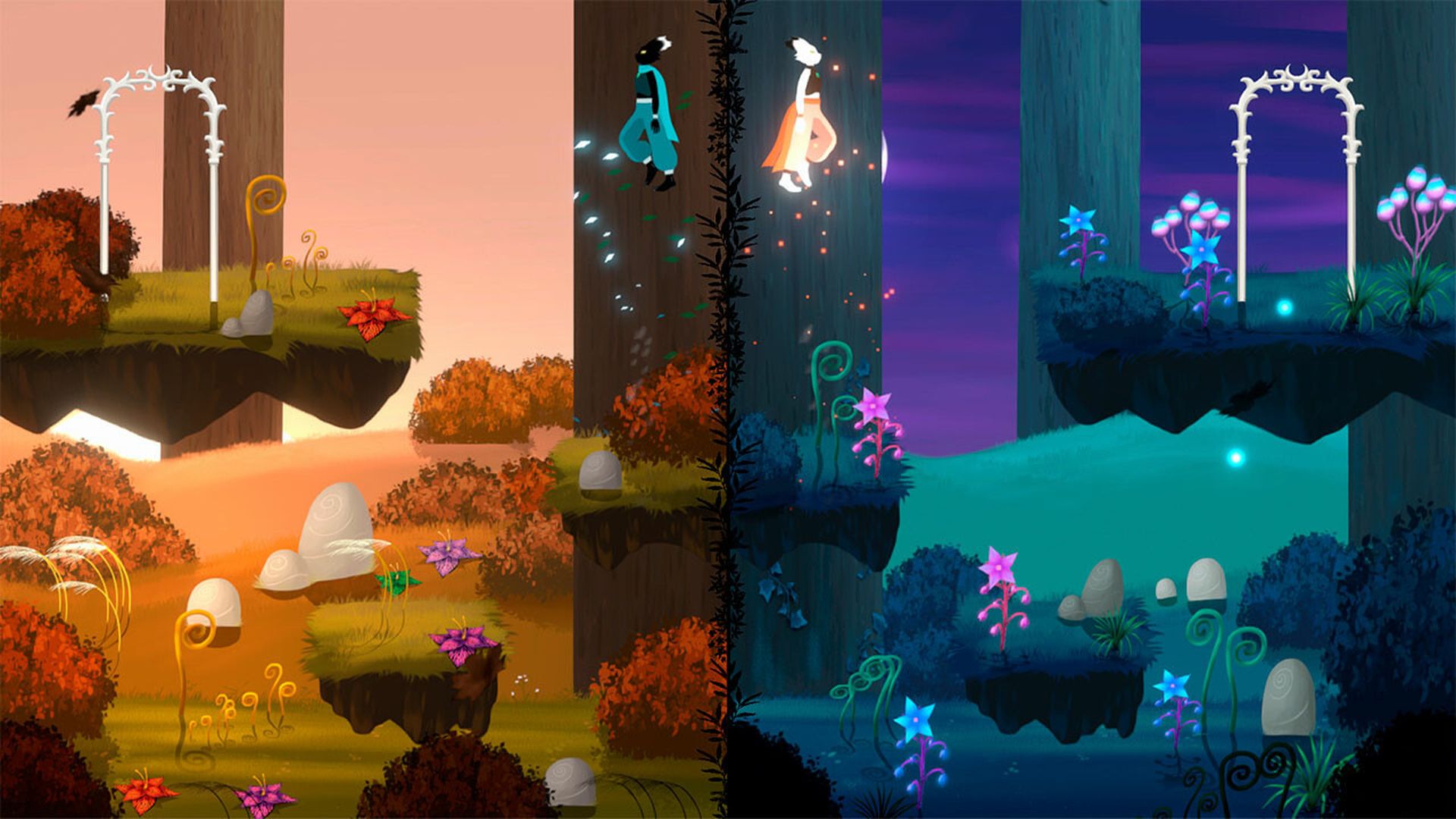 Mirrored Souls. Screenshot: The Bricks Studios
A Brazilian video game publisher wants to defy decades of industry wisdom by promoting a line of new games based on how quickly they'll take to complete, not by how long.
Driving the news: Flux Games is rolling out a new label called Short N Sweet, promoting games for console and PC that can be completed in as little as a sitting or two.
The initial lineup will include the one-player/two-character game Mirrored Souls and delivery game FoodBoy.
Why it matters: Playing video games is a time-consuming pastime — one where many players, aided by marketing campaigns that brag about game length or promise multiple seasons of future content, have come to equate a game's duration with its quality.
Many great games do demand many hours of their players' lives. Two of last year's most acclaimed games, God of War Ragnarök and Elden Ring, have average completion times of 25.5 and55.5 hours, respectively.
Not so with Short N Sweet's games, which may run as short as two to four hours, the label's founder tells Axios.
What they're saying: "A significant number of players just want to chill and play a nice, fun game on, say, a Tuesday evening or any short time window," Short N Sweet founder Paulo Luis Santos tells Axios. "But that is surprisingly hard to find!"
Santos says his company's market research shows that people are looking for shorter games but can't find them, especially on consoles.
He also believes developers would benefit from a label that can successfully sell short games. "We really want to remove the pressure of adding content for the sake of game length, allowing developers to make their game last as long as they envision it to keep it to the highest quality they can."
Though Santos says Short N Sweet is still working out pricing for games, he says they're "committed to pricing them in a way that's fair and affordable to our community but at the same time fairly rewards the devs and us."
The big picture: Game publishers have long pointed to lengthy playing times as justification for console and PC games' relatively high costs, and in recent years, some of the biggest publishers have built business models around maximizing player time in a game.
But backlash hits from time to time. Assassin's Creed developers promise the franchise's next installment will be "on a more intimate scale" (aka shorter and also cheaper), following its fans grumbling about swelling playing times.
Short games are also not a new phenomenon. Some of the field's most acclaimed games, including Gone Home, Unpacking and Portal (running time: 3 hours) were brief, even if there was no label at the time to hype their brevity.
The bottom line: Santos believes Short N Sweet can make money with short games. "Our sales targets are not too high," he says.
"They are just enough to enable us to get the developers that we are working with in a good position to establish and grow their studios, while Short N Sweet can sign and fund more great games for our 2024-25 games lineup."
Sign up for the Axios Gaming newsletter here.
Source: Read Full Article