Every home and business needs a well-maintained HVAC system. Heating, ventilation, and air conditioning are necessities that make the indoor environment comfortable for us. There are two types of HVAC systems: residential and commercial. The residential system is set somewhere around the house, and the commercial system goes on the roof as it's very large in size.
Both are made considering the requirements of its users that's why commercial HVAC systems are best for businesses where heavy-duty equipment is required. Just like any electrical and mechanical system, they also need proper maintenance to function correctly. You can either hire a team of professionals on salary or acquire the help of a service provider. Most people prefer the latter option and here I've shared why.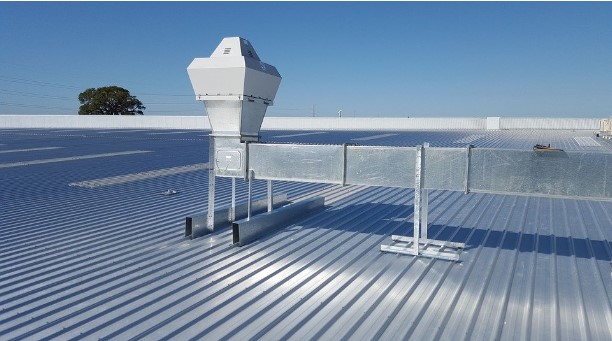 Less Operational Expenses
If you hire one or two HVAC professionals, you will also have to buy them equipment for their job. As they will be your employee, you will also have to give them other benefits such as healthcare. It's great if you can afford them, but it's not best if you are looking to reduce expenses. On the other hand, a commercial HVAC service provider will only charge when their help is required. They will have their own equipment and team to get the work done in the shortest time. It helps significantly decrease operational expenses.
Save Your Time
It wouldn't be easy for one or two employees to solve any issue on an emergency basis. If there is a serious problem, it might take days to recover. A business can't afford to run without the right indoor climate for that much time. If you acquire the help of a company, they will have as many professionals o the site as needed. Moreover, they also have expensive equipment that helps them get their work done faster. They are paid for the work they do and not for the time. That's why you can rest assured that they won't waste your time.
Trained Professionals
These service providers are professionals who have spent years in the field. It gives them the ability to identify even the most complex issues and solve them in a short time. On the other hand, a salaried electrician or plumber may not have as much exposure as a service provider. You can always expect the utmost skills if you hire the right HVAC company. Most companies only hire certified HVAC professionals and train them under the supervision of a senior before giving them any responsibility.
They Consider All Safeties
HVAC systems have potentially dangerous gases inside them. An amateur can cause problems for himself by making a small mistake. Professional HVAC services providers consider all precautionary measurements before they take any steps as it's their regular job. If you are not properly trained you shouldn't try to handle any components of the commercial HVAC system. Moreover, if the worst is to happen, it would be the responsibility of the service provider giving you peace of mind.