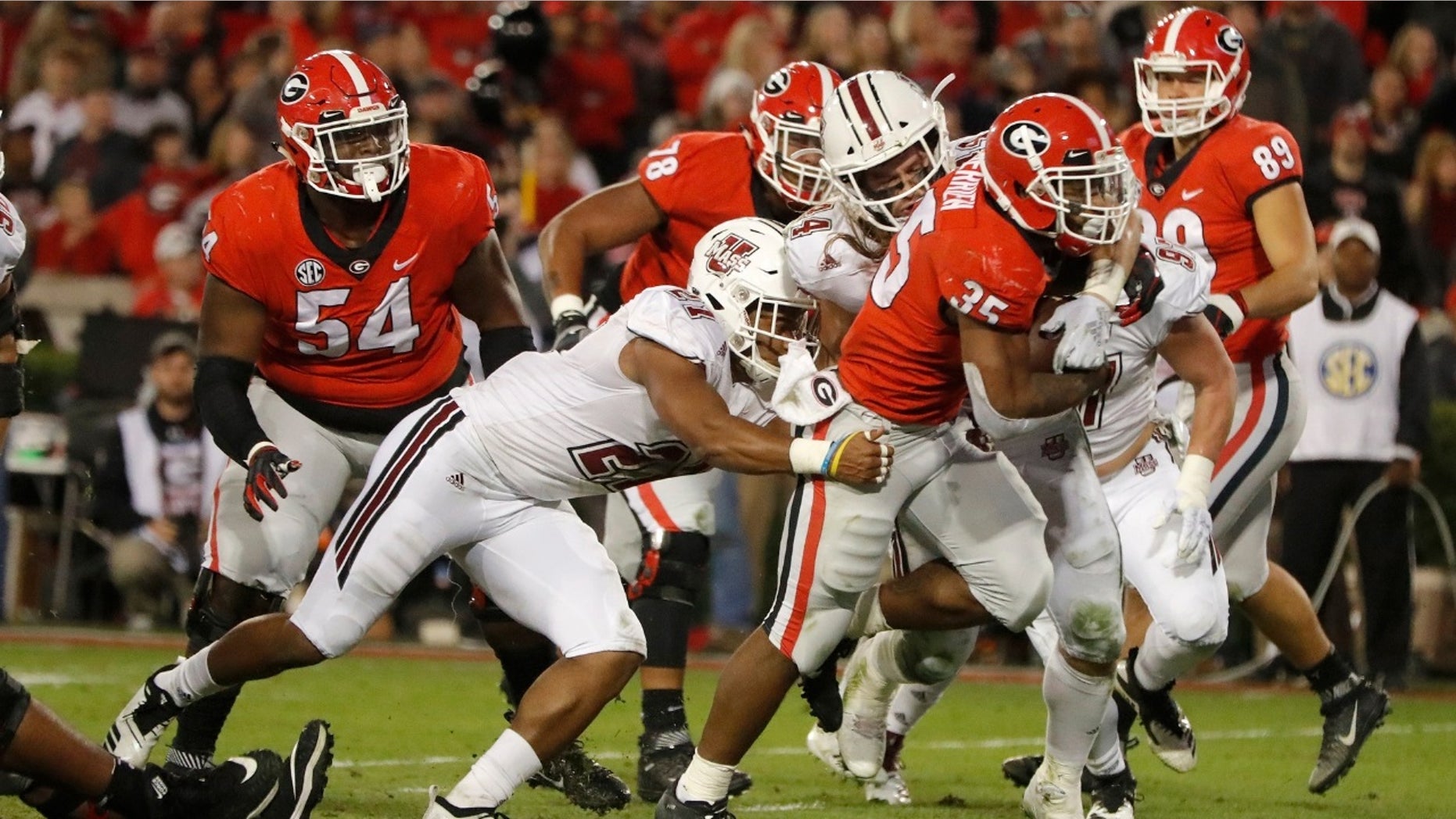 An ESPN sideline reporter was knocked over during Saturday's game between the Bulldogs and the Minutemen.
(AP)
A University of Georgia football player is going viral after he accidentally knocked into an ESPN sideline reporter during his game last weekend and asked her out on a date as an apology.
Prather Hudson, a running back for the Georgia Bulldogs, offered his apologies to ESPN's Laura Rutledge, who was covering the Bulldogs' game against the University of Massachusetts.
"Took an L in Athens today," Rutledge tweeted the now viral video of her getting bowled over. "So many thanks to everyone at the University of Georgia Athletics for their help after this happened … even though I'm a Gator."
In the video, Rutledge also showed a clip of her being dragged down to the floor by the Bulldogs' mascot, Uga X, after she lost her grip on his leash.
Hudson, who appeared to feel guilty about knocking over the reporter, tweeted at Rutledge with an apology – and an offer of a night out.
"Hey Laura Rutledge really sorry I knocked you down, but… I can pick you up at 7," he tweeted with a sunglasses emoji face.
Rutledge replied with a crying-laughing emoji.
Unfortunately for the football player, the ESPN reporter is already taken – she's been married to MLB player Josh Rutledge since 2013.
Fortunately for Hudson, the Bulldogs ended up annihilating the Minutemen 66-27.
Source: Read Full Article