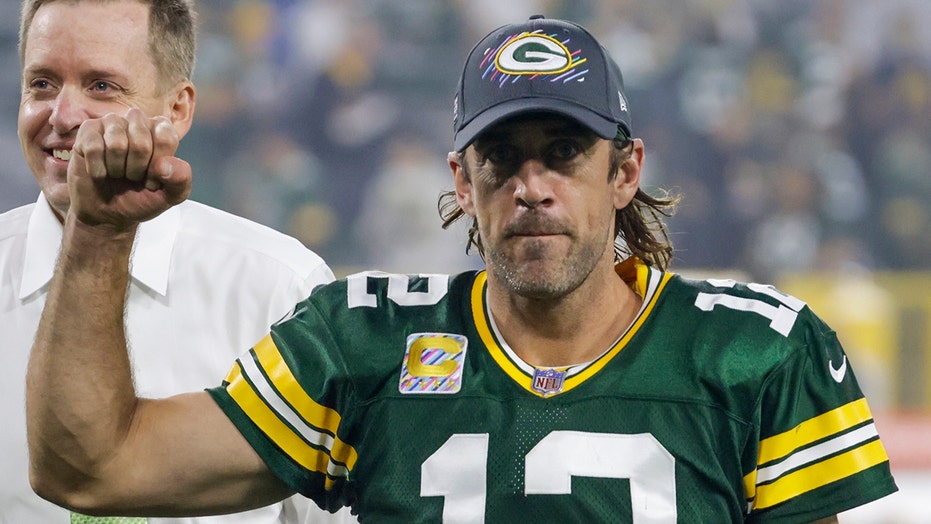 Fox News Flash top headlines for January 21
Fox News Flash top headlines are here. Check out what's clicking on Foxnews.com.
Aaron Rodgers became one of the most polarizing NFL stars over the last few months and has been in the national spotlight for the things he's done on the field and for what he's said off the field.
Criticism of Rodgers came to a fever pitch earlier in the year when it was revealed he had tested positive for coronavirus and furthermore it was discovered he wasn't vaccinated against COVID-19 despite telling the media he was "immunized."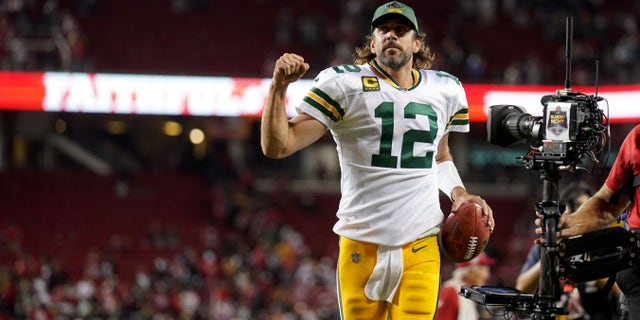 Green Bay Packers quarterback Aaron Rodgers jogs towards the locker room after the Packers defeated the San Francisco 49ers 30-28 at Levi's Stadium, on Sept. 26, 2021.
(Cary Edmondson-USA TODAY Sports)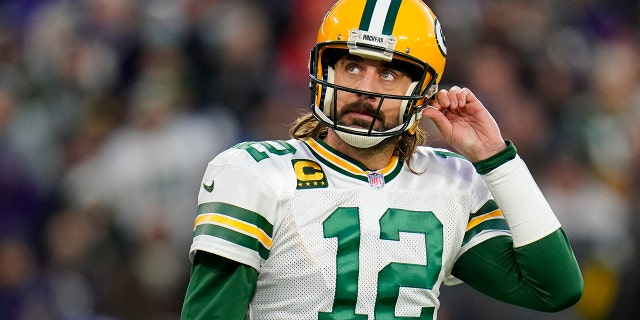 Green Bay Packers quarterback Aaron Rodgers walks off the field after not being able to convert for a first down in the first half of an NFL football game against the Baltimore Ravens, Sunday, Dec. 19, 2021, in Baltimore.
(AP Photo/Julio Cortez)
"When in the course of human history has the side that's doing the censoring and trying to shut people up and make them show papers and marginalize a part of the community ever been [the correct side]?" the quarterback told the outlet. "We're censoring dissenting opinions? What are we trying to do? Save people from being able to determine the validity on their own or to listen and to think about things and come to their own conclusion? Freedom of speech is dangerous now if it doesn't align with the mainstream narrative? That's, I think first and foremost, what I wanted people to understand, and what people should understand is that there's censorship in this country going on right now.
"Are they censoring terrorists or pedophiles? Criminals who have Twitter profiles? No, they're censoring people, and they're shadow-banning people who have dissenting opinions about vaccines. Why is that? Is that because Pfizer cleared $33 billion last year and Big Pharma has more lobbyists in Washington than senators and representatives combined? Why is the reason? Either way, if you want to be an open-minded person, you should hear both sides, which is why I listen to people like Dr. Robert Malone, Dr. Peter McCullough. I have people on the other side as well. I read stuff on the vaccine-hesitancy side, and I read stuff on the vaccines-are-the-greatest-thing-in-the-world side."
He added that it didn't "make sense" to him to censor everyone who questions the so-called "mainstream narrative."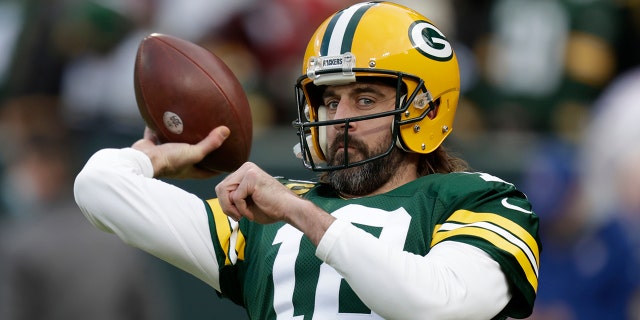 Green Bay Packers' Aaron Rodgers warms up before an NFL football game against the Cleveland Browns Saturday, Dec. 25, 2021, in Green Bay, Wis.
(AP Photo/Matt Ludtke)
Regardless of his points of view, it's no question that the outside noise hasn't affected him on the football field. He has a chance to put Green Bay back into the NFC Championship with a win over the San Francisco 49ers on Saturday.
While he only missed the one game due to COVID, he threw for 4,115 yards with 37 touchdown passes and four interceptions. The Packers finished 13-4 and claimed home-field advantage throughout the NFC playoffs.
Source: Read Full Article