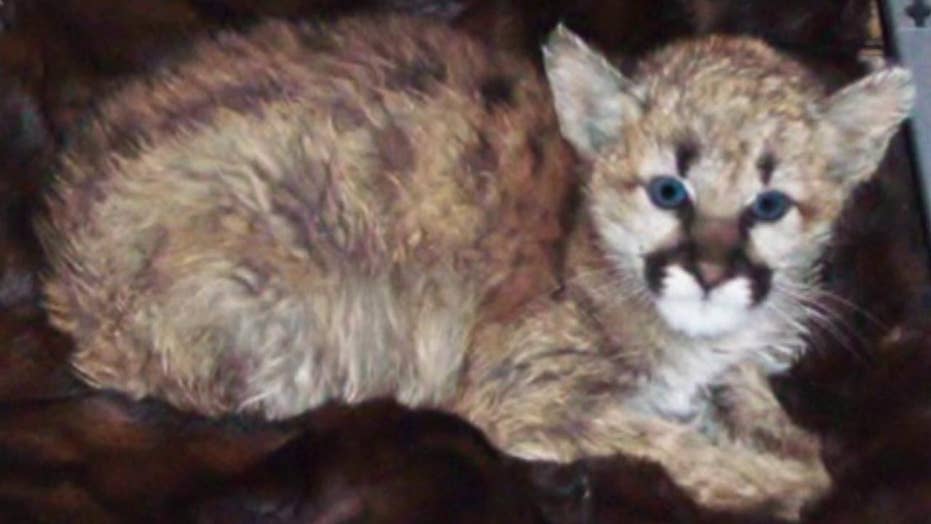 Baby mountain lion removed from home after anonymous tip
The cub became sick after being fed bratwurst. Colorodo Parks and Wildlife says you should never feed wild animals.
Sometimes it's just better to let nature run its course.
That's the message from Colorado officials, who cautioned residents and tourists on Thursday about the dangers of interfering with baby wildfire. Colorado Parks and Wildlife said in a news release a baby mountain lion had to be removed from a home last week after a resident took it inside and fed it bratwurst, causing it to get sick.
"They`re probably not given their natural food, in this case the mountain lion being fed bratwurst is not their natural food," Jason Clay from Colorado Parks and Wildlife told FOX31.
The people who took the kitten posted photos on social media on Monday showing it inside a cafe, claiming to have found it in a snowbank after a snowplow passed by. The residents claimed they let the baby mountain lion back into the wild after allowing it to "thaw out," but it eventually had to be rescued on Tuesday.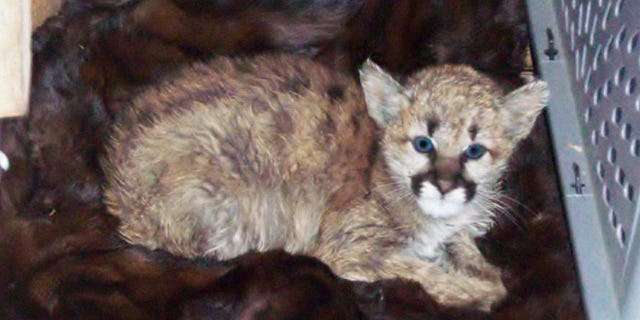 The baby mountain lion was discovered on Monday, after residents said they discovered it in a snowbank.
(Courtesy Colorado Parks and Wildlife)
"Wild animals do not need to 'thaw out' because they are equipped by nature to survive cold and snow," CPW District Wildlife Manager Travis Sauder said.
Since the kitten was estimated to be under six months of age, it may not yet been weaned from its mother's milk and may have only eaten regurgitated solids from its mother. Officials said the kitten was also kept too far long by humans to be able to return to where it was first found.
"It had been almost 30 hours since it was picked up Monday and its mom would not be in the area any longer," Sauder said. "This is why it's vital to leave baby wildlife where you find them and call us immediately."
DOG OR MOUNTAIN LION? MYSTERY CREATURE THAT CRASHED REPORTER'S LIVE SHOT ID'D AFTER HEATED DEBATE
Saunder said that the incident should serve as an education lesson to people who may come across baby animals that appear to be orphaned, adding that people should immediately leave the area and contact the wildlife agency.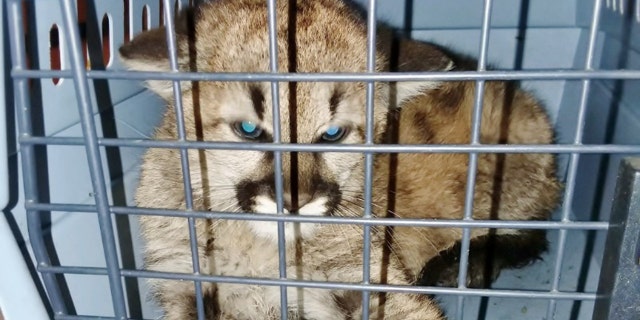 The baby mountain lion, estimated to be six months old, may have not yet been weened off it's mothers milk when it was fed a bratwurst by people in Colorado who brought it into their home.
(Courtesy Colorado Parks and Wildlife)
"Many animals intentionally leave their young behind when startled, relying on the built-in camouflage of the youngsters' spotted fur to keep them safe," he said. "The mother will then return to retrieve its young once the area is safe."
The kitten is now at the Wet Mountain Wildlife Rehabilitation Center, where it will be taken care of until it can hopefully be released back into the wild once it matures.
Source: Read Full Article