Despite being one of the most popular artists today, Lizzo's path to success wasn't exactly an easy one. So far, the entertainer has earned three Grammy Awards (for Best Urban Contemporary Album, Best Pop Solo Performance, and Best Traditional R&B Performance), as well as one Billboard Music Award, one BET Award, and two Soul Train Music Awards.
Thanks to hits such as "Truth Hurts" and "Juice," Lizzo has now amassed a fortune of $10 million, as reported by Celebrity Net Worth. To some, her rise to fame might have looked like overnight success but, as Lizzo explained, it took some time. "8 years of touring, giving out free tix to my undersold shows, sleepless nights in my car, losing my dad & giving up on music, playing shows for free beer & food w/ -32 in my bank account, constantly writing songs, hearing 'no' but always saying 'yes,'" she tweeted in November 2019. "Glad I never gave up."
She added on Instagram, "This is what 'overnight success' looks like. Don't give up. Your moment is waiting for you." Still, Lizzo once revealed that she was actually *very* close to giving up music for good … and it happened just a couple of years before her career blew up. Scroll down to find out why she almost gave up.
Lizzo felt like her music wasn't 'making a splash'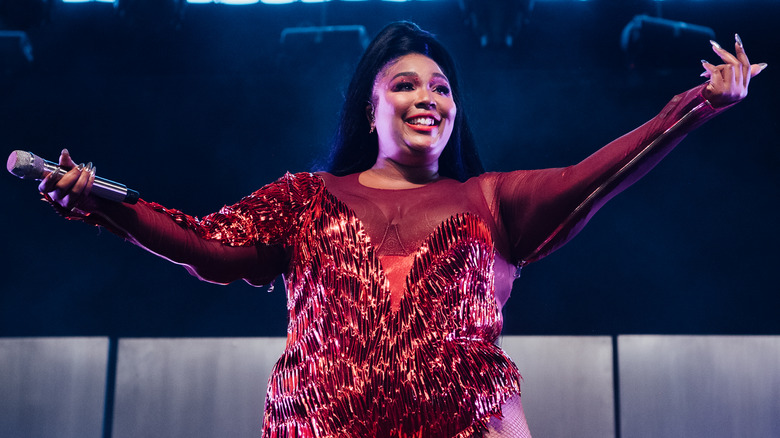 In September 2019, Lizzo's single "Truth Hurts" debuted at No. 1 on the Billboard Hot 100 chart, eventually kickstarting her music career. Just two years before landing her No. 1 hit, however, Lizzo was ready to give up her dreams of being a successful singer. "I just felt like I was throwing music into the world and not even making a splash," she told ELLE in 2019. "A tree was falling in the forest and not making a sound, you know? I was crying in my room all day. I said, 'If I stop making music now, nobody would f****** care.'"
Then, her producer told her that if all failed, her music was important to the two of them, so Lizzo decided to keep trying. "So I just made the decision to keep going as an artist," she said. "And I'm so grateful I did, but it was by the skin of my teeth." Her fans seem to be grateful as well and have found Lizzo's story to be inspiring. "Lizzo almost gave up on music and blew up. So maybe there is hope for me?" one hopeful fan tweeted.
"I'm glad you never gave up either because then I wouldn't have inspiring music to get me through my tough times!" another fan wrote. "So thank you for never giving up." And although Lizzo never quit music, she did give up in another department. Read more below.
At 21, Lizzo dropped out of college and slept in her car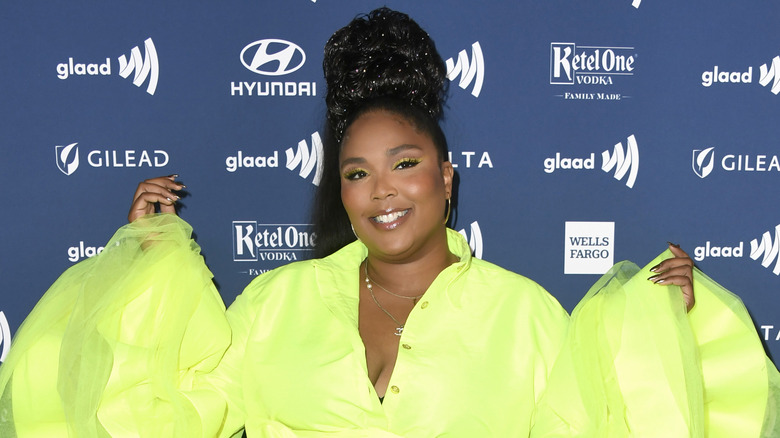 After graduating from high school, Lizzo decided to study classical flute at the University of Houston, where she scored a scholarship thanks to her musical abilities. "I was just so good at flute," Lizzo told Rolling Stone in 2020. "[I thought], 'This is it for me. I'm going to college for this s***.' I knew back then." However, a family tragedy unfortunately led her to leave school.
At 21, right before her junior year, Lizzo decided to quit college after her father became sick and passed away. "I kind of really gave up," Lizzo told Gayle King on "CBS Sunday Morning" in January 2020. Lizzo's father was a big supporter of her music, so his death affected her in a major way. "I was depressed," she admitted. "I didn't have a purpose, like I didn't feel like I had a purpose for being a musician or anything." 
Eventually, money became tight, so Lizzo became unhoused. At first, she would spend the night on her friends' couched, but that eventually turned into sleeping in her car due to pride. "I got really guilt ridden," the singer continued. "So all I had was this car. It was a Subaru. That was my home for a little. I spent Thanksgiving in that car, and I remember I cried myself to sleep." Despite all the challenges, Lizzo is grateful for her journey. "I used everything that happened to me and made myself stronger."
Source: Read Full Article