If you're into indie, emo rock, skeletons, and crying, then you are probably well-acquainted with Phoebe Bridgers. If not, then you should definitely get on it. She's been on the scene for a while but is receiving a lot of recognition coming out of this past year because of her four (first-time) Grammy nominations. In addition to Best New Artist, she's also up for Best Alternative Music Album for Punisher, Best Rock Song, and Rock Performance. 
Because of that, she's been doing a lot of press, and in a video interview with fellow artist beabadoobee for Consequence of Sound on Dec. 28, they touched on a lot of things. One is how they've both rewatched the Twilight saga during quarantine. Love them or hate them, Bridgers pointed out that the music slaps, and that both her and beabadoobee's music would have worked great on those albums. 
"I think we've both been ripped off that Twilight wasn't coming out in our time, 'cause like you know we'd both be on that f*cking soundtrack," Bridgers said. "1000 percent. I love that soundtrack."
In the spirit of that sentiment, here are some songs from Punisher that would work in Twilight (and one of them in New Moon). 
1. 'Moon Song'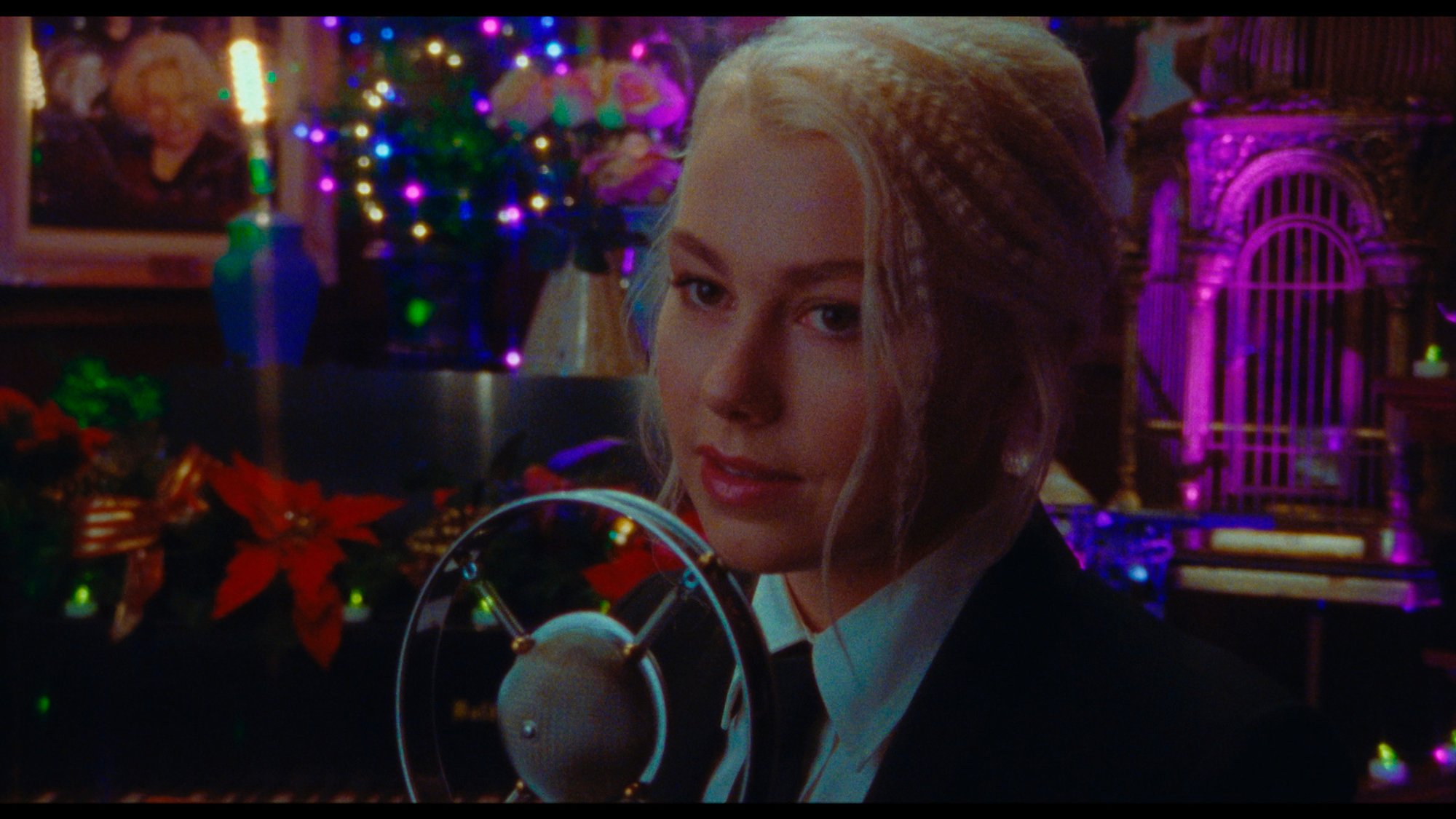 Starting off the bat, we're going to break the rules a little bit. Because "Moon Song" would fit when Bella's looking out the window in New Moon, where "Possibility" by Lykke Li currently is. It definitely feels a little different, however, the vibe is very much the same. The song is depressingly sad; a lot of Bridgers' songs are. And she writes them in a way that they're so viscerally good at showing that through the music. This scene needs that. 
Plus, this scene, where Bella is in the deepest part of her depression after Edward Cullen leaves is in need of a song that captures that; "Moon Song" can. It can be interpreted in many ways, but one way Bridgers described it was loving someone who doesn't love themselves, and how difficult it can be to bottle in a lot of things so that you're not unloading on them because of it. Sounds a bit like Bella and Edward. Just a bit, ok? 
2. 'I Know The End'
"I Know The End" starts off one way and completely tone-shifts by the end of it. But Bridgers described it as purgatory, in a way, and one that represents apocalyptic vibes. Edward Cullen always described high school as purgatory, so the first part of the song could fit with any type of montage moment, specifically in the first movie when Edward and Bella are getting to know each other and they're shown spending time in the forest and in the rain. 
The ending of the song is very chaotic, in a great way, and has a finality to it. So it could work as an end song, but none of the movies have that final of a tone at the end of them. Except for Breaking Dawn Part 2, and it wouldn't fit there. But, "I Know The End" is a great Twilight contender because Bridgers was inspired by My Chemical Romance specifically for this song, and so was Stephenie Meyer while writing Twilight. 
3. 'Kyoto'
"Kyoto" is about Bridgers' relationship with her father which isn't the best, but it's also not completely gone. It is also an upbeat song that could be mistaken for a happy tune if you didn't listen to the introspective words. It uses horns and has a really nutty music video. It basically screams "Put me in a Twilight movie."
Because it's upbeat yet has those less-than-happy lyrics, it could go anywhere. But would work really well in Eclipse. Again, breaking the rules, but this is a Phoebe Bridgers list, so it's fine.
4. 'ICU'
"ICU" is one of the other few "upbeat" songs on Punisher and it's talking about someone who really brought you out of your depression. Someone who she also brought out the "light" in. However, after a breakup, that's not the case anymore. Of course, the refrain is saying "I feel something when I see you," but the play on words with the title being "ICU," like the hospital unit is very Phoebe. And fits in with the teenage angst of the Twilight saga. 
Again, this one doesn't have an exact spot, but would fit right alongside the Muse and the Bon Iver of it all.
5. 'Savior Complex'
Another, weird, parallel to Twilight, "Savior Complex" was written in Bridgers' sleep — or the tune of was — and famously the meadow scene from the first Twilight came to Meyer in a dream as well. So, it's only fitting that "Savior Complex" would play during the meadow scene. And not just any version, but the "Copycat Killer" version with the gorgeous string arrangement by Rob Moose would add such gorgeous energy.
Now, this scene doesn't exist in the film the way it does in the books, but if it did, it would set the tone perfectly. And even in the mini montage that fans have in the movie, as is, "Savior Complex" would make it even more romantic. Even if the song's lyrics are about falling in love with someone who hates themselves. But… that's also what happens in Twilight, right? 
Source: Read Full Article