It's hard to believe that "Dance Moms" debuted all the way back on July 13, 2011. The Lifetime show not only changed the competitive dance industry forever, but brought us names like Maddie Ziegler, JoJo Siwa, and Kalani Hilliker. The dance troupe members — and yes, Abby Lee Miller — became famous around the globe and they made a significant amount of money from appearances and endorsements. But for better or for worse, the setup was a bit of a boot camp for very young kids; while the show delivered fame and fortune, it wasn't easy all of the time.
"I learned how to persevere through hard times. I think that's what the show really has taught me because now, in my everyday life, going on jobs and whatnot, it really did prepare me," original cast member Nia Sioux told Forbes. "I don't think I've been on a job that was quite as stressful as that one, so it definitely prepared me and got me ready for the entertainment world."
And setting these talented youngsters up for the spotlight beyond their youth worked for most of them. Some have gone on to college while others continue their path in Hollywood, but most (but not all) of the "Dance Moms" alums have managed their money well. What does their financial picture look like now? Let's break it all down for you here.
Asia Monet Ray was the tiniest competitor on Abby's Ultimate Dance Competition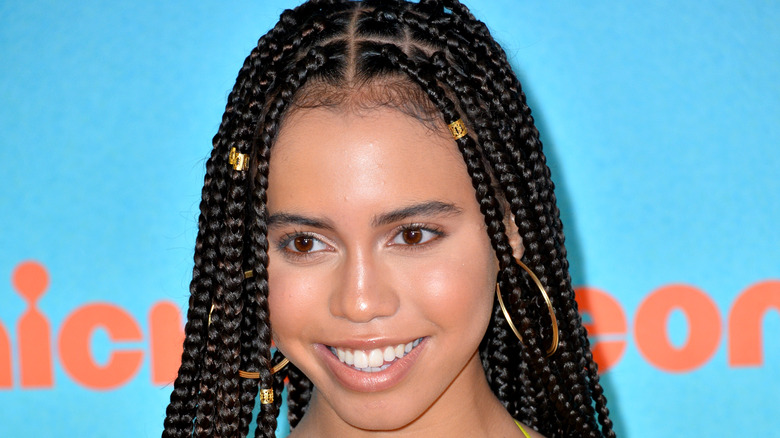 Asia Monet Ray was the youngest (and smallest) competitor on the first season of "Abby's Ultimate Dance Competition." She parlayed her third-place finish to a spot on "Dance Moms" for the third season, which was her only time on the show. She was fortunate to get her own Lifetime series, "Raising Asia," which lasted one season, but her career didn't end there. She jumped over to the acting and singing world because she didn't want to dance competitively anymore. Ray has landed roles on "American Crime Story: The People v. O.J. Simpson" and "Grey's Anatomy," which has helped set her net worth at $100,000, according to Celebrity Net Worth.
What's more, she's got her very own music career. Ray co-wrote and sang the single "Come Along" in 2017, which has over 4.3 million views on YouTube. Her channel also boasts a bunch of recordings of cover songs, fashion videos, makeup tutorials, and unboxing videos.  
The reality TV alum hopes to continue her time in the spotlight because she has more to prove beyond her "Dance Moms" success. "I hope my supporters and ones who have followed me from day one will listen to my music and feel inspired and empowered," she told All Access Music. "To know there will always be a message behind my songs and of course love the sound and want to get up and dance."
Brooke Hyland is working the social media influencer angle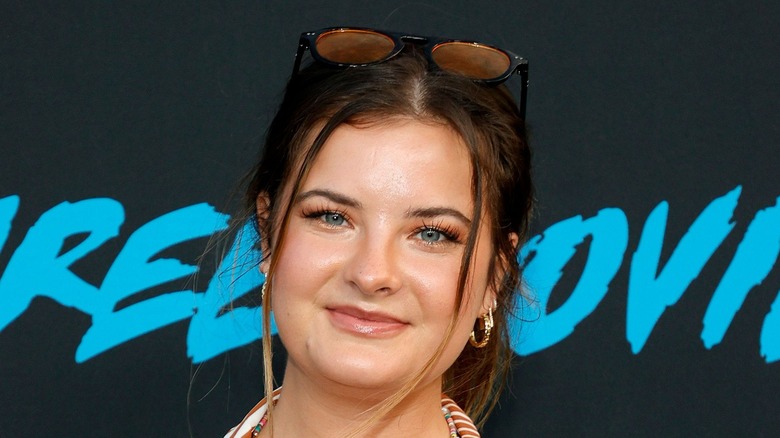 Brooke Hyland was the oldest of the "Dance Moms" cast members and she and her younger sister, Paige Hyland, split from the series after the fourth season. Despite leaving the show early into the run, she's worth around $250,000, according to The Richest. 
Per Linkedin, Hyland graduated from Ohio University in 2019 with a Bachelor's degree in marketing, management systems and business analytics. She decided to parlay her reality show fame and her "6.4 million followers across [her] personal social media accounts" into a full-time influencer career and has worked with big name brands like American Eagle Outfitters, Bumble, and Nickelodeon on social media campaigns. While Hyland no longer dances, she can definitely thank her time on "Dance Moms" for giving her that moment in the spotlight to now enjoy the marketing opportunities she has as a college graduate.
As her Instagram account indicates, she relocated to Austin, and like many other "Dance Moms" stars, she's thrown her hat into the YouTube content creator ring. And one thing she likes to spend money on? Fun snacks for her @bitesized_foodie Instagram account.
Cheryl Burke only added to her wealth after taking over Abby Lee Miller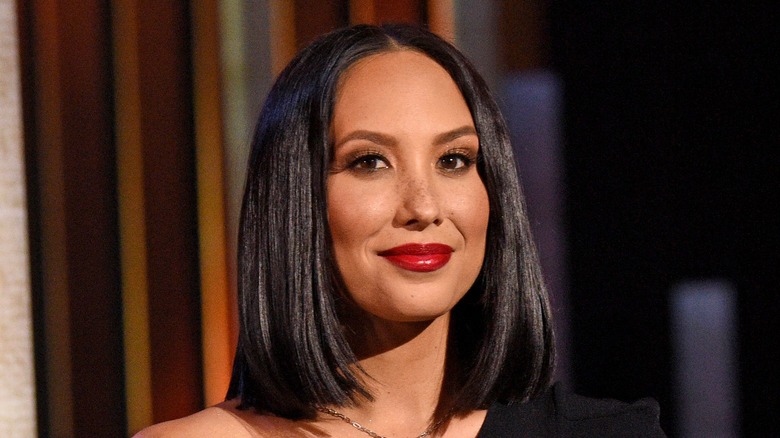 Cheryl Burke is known for her seasons as a pro on "Dancing with the Stars," but she took over for Abby Lee Miller in the seventh season of "Dance Moms." Her $450,000 fortune comes from her years of dancing and teaching, and her memoir, "Dancing Lessons," per Celebrity Net Worth. Joining ABC's long-running dance competition show was a game-changer for her career (and her bank account) because she had been living from paycheck to paycheck.
"At the time, I was barely making ends meet as a competitive ballroom dancer and a dance instructor, so the prospect of a steady job—as steady as a job in television can be—as well as the prospect of going to sunny Los Angeles from snowy New York City in the middle of winter were an appealing combination," she recalls in "Dancing Lessons" (via ABC News). "The show had been pretty popular in its first season, and my boyfriend and I were kind of on the outs anyway. Everything seemed to be pointing me in the direction of the show. What did I have to lose, really?"
Writing and dancing aren't Burke's only sources of income. In 2020, she launched the "Pretty Messed Up" podcast with her Season 29 partner, AJ McLean, and in May 2020 she put her LA home up for sale for $1.8 million, per Realtor.com.
Nia Sioux continues to rake in money after Dance Moms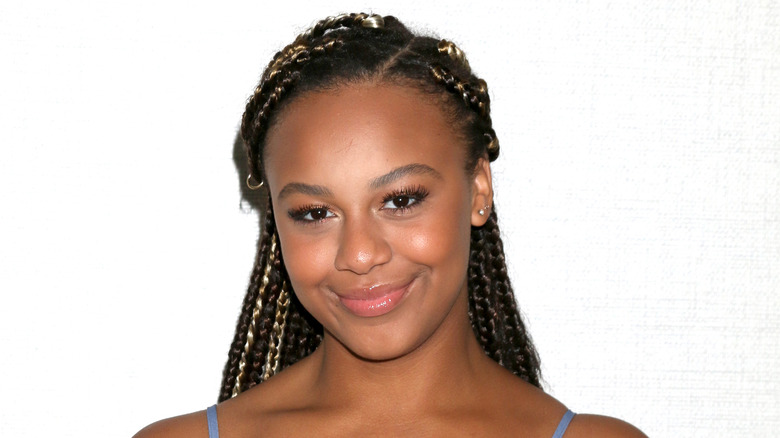 Nia Sioux is the only "Dance Moms" cast member from the first group who stayed through every season. Despite the controversies surrounding the show, Sioux called her time on the series "an incredible experience" because she "benefited so much from the show," per Dance Spirit magazine. She added, "Not only did I gain a tremendous following thanks to that platform, but I also developed a strong work ethic. I learned the value of discipline, how to take constructive criticism, and to apply critiques and corrections in a swift and professional manner."
Those opportunities afforded her as a young professional in the entertainment industry have allowed her to continue her work as a dancer and singer, produce her own music videos, pursue an acting career, and launch a successful YouTube page. Speaking of YouTube, in May 2020, Nia Sioux announced on her channel that she was headed to UCLA.
Suffice to say, she's staying busy. "I'm not dancing as much, and I'm memorizing lines, which is really different!" she said of her acting career in Everly Mag in 2018. "I'm using different parts of my brain, between the movement [of dance] and then learning lines." All of that work over the years, makes Sioux worth approximately $1 million, per The Richest.
Kalani Hilliker put her best foot forward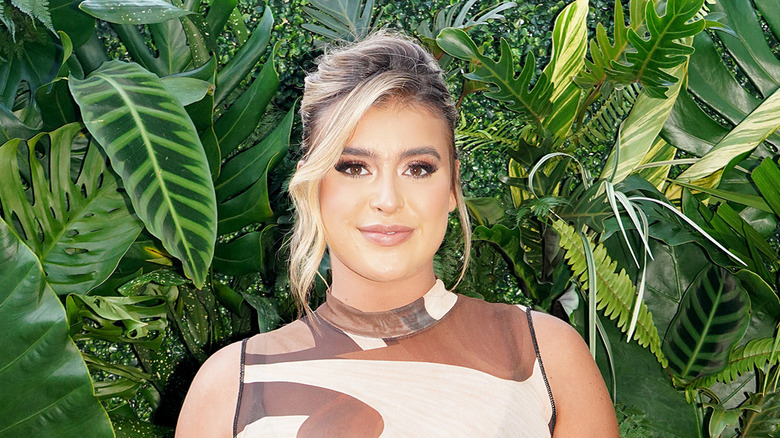 Kalani Hilliker first came onto the dance scene on the second season of "Abby's Ultimate Dance Competition," where she ended up placing fourth. She joined halfway through the fourth season of "Dance Moms" and became a full-time cast member for the fifth. Speaking with Pop City Life in 2016, she described her time on the Lifetime series as "amazing" because it has helped her "get opportunities" in the entertainment industry. "I want to become an actress — that's like my main goal," she enthusiastically shared with the outlet. "So just being able to be out in LA and have the amazing opportunities that we have is just incredible."
Hilliker also found a way to catapult her fame from "Dance Moms" through socks. As she told Tiger Beat, "Socks are in everyone's everyday lives so why not make an awesome sock line!" Hilliker started her own fashion line of socks called "Pretty Feet by Kalani" and it has been a very successful partnership with accessories retailer Claire's. She's also utilized her platform to become a social media influencer, where she gets paid a lot of money to promote brands to her millions of followers on Instagram — making her net worth, according to TheRichest.com, around $1 million. 
In 2021, Hilliker announced on Instagram that she'd purchased her very first home in Scottsdale, Arizona. And sure, she's a millionaire, but that doesn't mean she won't, as she shared in an April 2021 YouTube video, stop by her parents' to snag some free light bulbs.
Since Dance Moms, Kendall Vertes has kept on working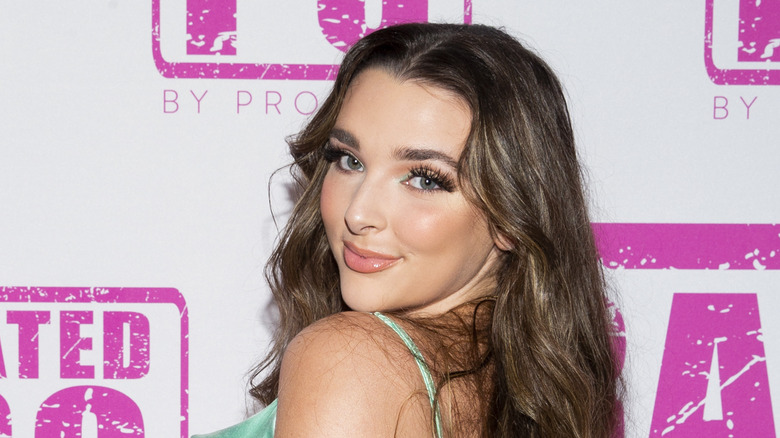 During her time on "Dance Moms," Kendall Vertes danced with ALDC and, much to Abby Lee Miller's chagrin, rival studio Candy Apple's Dance Center. And while she was on the reality show, she also pursued a singing career, even releasing a single called "Wear 'Em Out." However, she has said Miller got in the way of her music, telling International Business Times,"I did record an album, but she wouldn't let me release. She does stuff like that. I just had to say, 'you know what, I need to focus on my own career and I can't have you stop it."
Even so, Kendall Vertes didn't let Miller stop her success. She's starred in movies and continued her singing career with another fun single called "Where Would I Be Without You?" her 2017 holiday EP "K-Mas." Suffice to say, she's moved on from the dance world. "I want to act and sing, but I really don't want to be a professional dancer just because that's not something I want to do," she explained to  the International Business Times. 
Vertes is also a major media influencer for Bang, a line of energy drinks that she promotes to her millions of social media followers on Instagram. According to The Richest.com, her net worth sits at around $1.5 million. It looks like she didn't have to spend any of that money on her shiny Range Rover, however, as it was a gift from her parents on her 16th birthday.
Abby Lee Miller was up and then she was down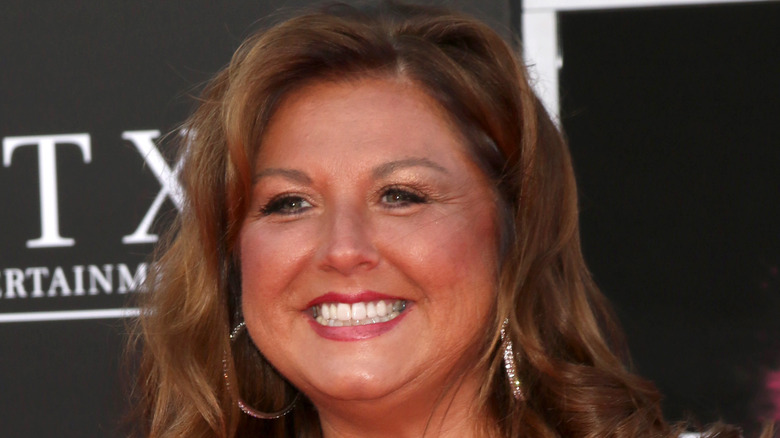 After being cast as the villain of "Dance Moms," Abby Lee Miller spun off the series in a million different directions: "Abby's Ultimate Dance Competition," "Dance Moms: Miami," and "Dance Moms: Abby's Studio Rescue." Her Pittsburgh studio grew to a second location in Los Angeles and she published a book in 2014 titled "Everything I Learned about Life, I Learned in Dance Class." While this seems like a recipe for success, the TV personality did have money troubles that began before the Lifetime series started and hovered over her during the height of her fame.
In 2010, she filed for bankruptcy, but eventually was indicted for fraud after it was revealed that she had created a secret bank account in order to hide her income. As Deadline reported in 2017, she was sentenced to one year and one day in prison, along with $40,000 in fines and $120,000 fee to the federal government for not reporting cash at customs. Despite these setbacks, including a non-Hodgkin's lymphoma cancer diagnosis that took away her ability to walk, Miller has a net worth of $2 million, according to Celebrity Net Worth. 
She continues to remain in the public eye and promised ET in 2021 that she will return to TV, and she already has two shows in mind — yes, one is dance-related. "I hope and I dream and I'm creative and I love the creative process," she said. "And I think there's still a niche for me, but who knows?"
Mackenzie Ziegler has several irons in the fire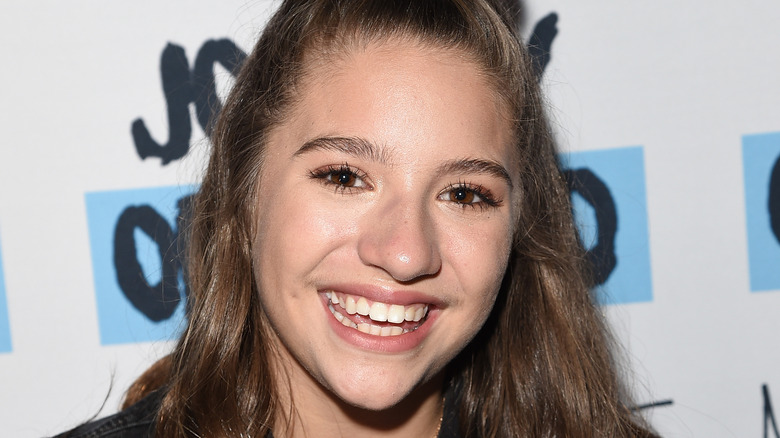 Just like her big sister, Mackenzie Ziegler (aka "Kenzie") found her own pathway after "Dance Moms" and didn't get stuck in Maddie Ziegler's shadow. One way she's created her own identity is through her singing by releasing two albums: 2014's "Mack Z." and 2018's "Phases." "I've been changing up my sound a little bit, but I'm still trying to find it so we'll see how it goes," she told the BBC. "I just want my music to speak to people in a good way and, you know, it's not about blowing up or anything. I just want to release music because I love it."
And she made a return to dance by competing on "Dancing with the Stars: Juniors" and "The Masked Dancer" as Tulip, where she was a finalist on both shows. Like her older sibling, Kenzie has dabbled in acting, teamed up with Sia on the track "Exhale" in 2020, and wrote a book called "Kenzie's Rules for Life." What's more, she's built up quite a large following on TikTok, Instagram, and YouTube.
Kenzie's career has generated a $3 million fortune, according to Celebrity Net Worth. In 2019, she spent some of that dough on a plane ticket to surprise then-boyfriend Isaak Presley with a Christmas trip to her hometown of Pittsburgh.
Maddie Ziegler's career has been nothing short of lucrative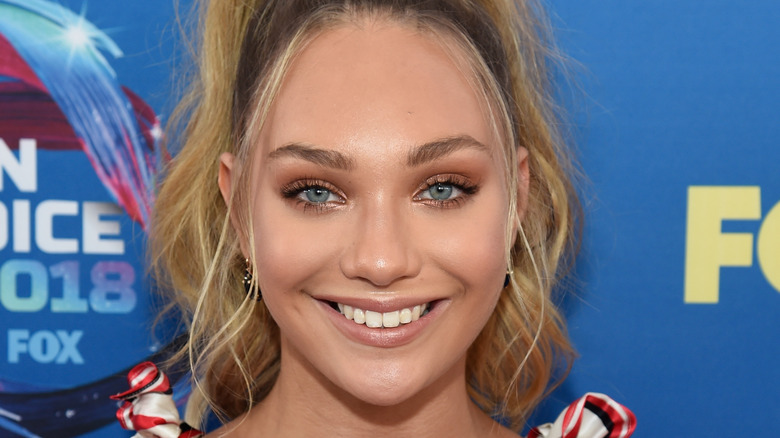 We have a feeling some of you are surprised right now that Maddie Ziegler is not at the top of the "Dance Moms' net worth pyramid. Of course, she's done really well for herself and was always Abby Lee Miller's favorite, but there are two more people who take the earnings prize.
After "Dance Moms, she became singer Sia's muse and not only toured with her, but performed some of her most iconic music videos, like "Chandelier". She also judged Season 13 of "So You Think You Can Dance: The Next Generation," and in 2017, Ziegler released "The Maddie Diaries: A Memoir," which became a New York Times bestselling book. She followed that up with a trilogy of young adult books: "The Audition," "The Callback" and "The Competition." She also has a list of acting credits that includes Sia's controversial film "Music" and Steven Spielberg's adaptation of "West Side Story." Unsurprisingly, all of these gigs have apparently been good to her bank account: According to Celebrity Net Worth, she's at $5 million.
So, how does a reality star turned music video star spend her cash? Well, for starters, in 2015, TMZ reported Maddie's family moved into a custom house that clocked in at a whopping 7,000 square feet. She also digs an upscale skincare product, telling The Strategist in 2017 that Bobbi Brown Vitamin Enriched Face Base was her go-to moisturizer.
Chloé Lukasiak is reportedly worth more than Maddie Ziegler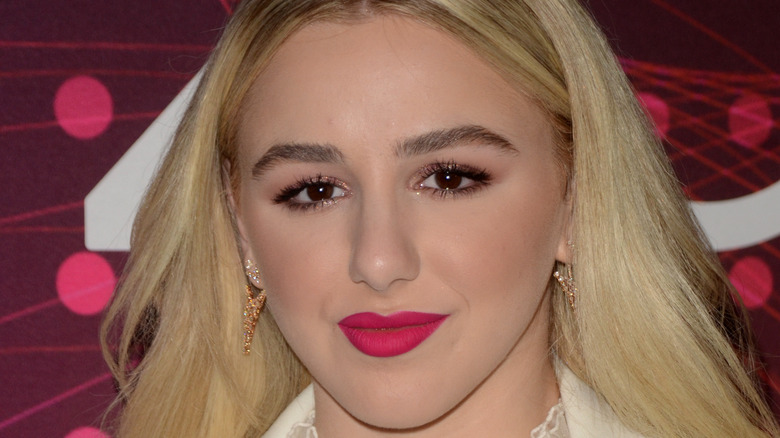 In 2019, Chloé Lukasiak announced on Instagram that she was heading to Pepperdine University. But like Nia Sioux, her academic career didn't get in the way of her acting career. But her greatest success after the Lifetime reality show has been her booming YouTube channel. The growth of her page and her continued popularity has helped her amass a net worth of $6 million, according to Celebrity Net Worth. 
The "Girl on Pointe: Chloe's Guide to Taking on the World" author hopes to continue her influencer career, to not only stay in the spotlight, but advise younger girls who look up to her. And she has some great advice for them about staying authentic. "This is unoriginal, but you honestly have to do your best to ignore [bullying] and do things that make you happy," she told Teen Vogue. "When you're doing what truly makes you happy inside, you just won't care about what anybody else says. It won't matter. You don't have to be arrogant, but you have to be confident."
And as for where that cash goes? As her YouTube page indicates, Lukasiak sure loves to travel and shop. She seems to be waiting to go all in on owning real estate, but she does rent a very nice, well-appointed apartment in Los Angeles. 
JoJo Siwa found her calling beyond Dance Moms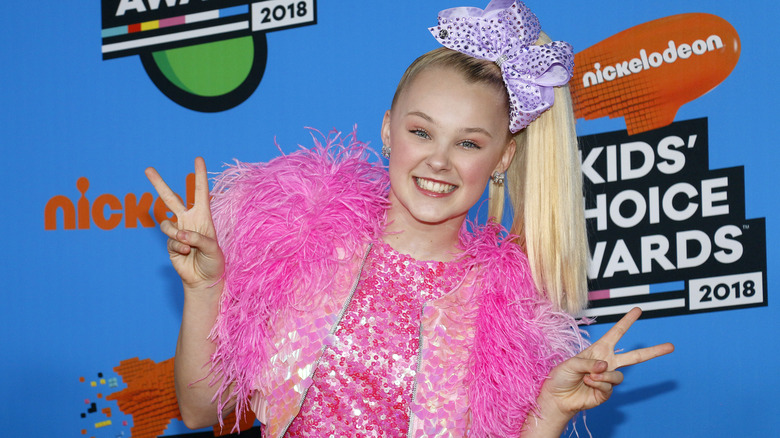 JoJo Siwa's career has been on fire ever since she emerged from "Abby's Ultimate Dance Competition" and landed on "Dance Moms" as a regular cast member. She's since eclipsed the Dance Moms Cinematic Universe in a major way. According to Celebrity Net Worth, she has raked in a $20 million fortune that's still growing, making her the most successful cast member from "Dance Moms." 
Successful and incredibly busy, that is. In 2021, she joined "Dancing with the Stars," where she will be one-half of the first same-sex couple in the show's history. "I am so excited to be a part of 'Dancing With the Stars' season 30," she said on the show's official Instagram account. "And to be dancing with a girl I think it's so cool." Siwa, who is known for her signature hair bows, also branched out with her own fashion collection for her fans, where they can get their own "JoJo's Bow Club" box each month for only $19.95. And then there's her massive YouTube channel with 12.3 million subscribers (and counting!) and fun videos like babysitting Kim Kardashian and Kanye West's oldest daughter, North West.
She also invested in real estate with a $3.43 million home in California's San Fernando Valley that features a candy bar, per Architectural Digest. And, of course, there's JoJo Siwa's one-of-a-kind car collection, which includes a vehicle covered with pictures of her face. Way to GoGo, Siwa.
Source: Read Full Article