The pegasus myth dates back to Ancient Greece and continues to serve as a modern-day symbol of endless imagination. Built with powerful wings, a graceful form and a legacy spanning centuries, the mythical creature is the quintessential figure and namesake behind Trippie Redd's fourth studio album.
Redd's fascination with the ancient world dates back to his school days in Canton, Ohio, and was further nurtured by his historical curiosity of the Middle Ages and the Greek myth of Perseus in Clash of the Titans. He identifies best, however, with a more contemporary figure: Percy Jackson, the son of a mortal woman and Poseidon, and the lead demigod in Rick Riordan's novel series of the same name. It's easy to understand why he compares himself to the literary protagonist; both were, for the most part, raised by a single mother, are fiercely loyal to their loved ones and have a natural talent they're keen to polish. Redd's struggles parallel the classic hero's journey, which usually features a happy ending where the protagonist emerges from the fire.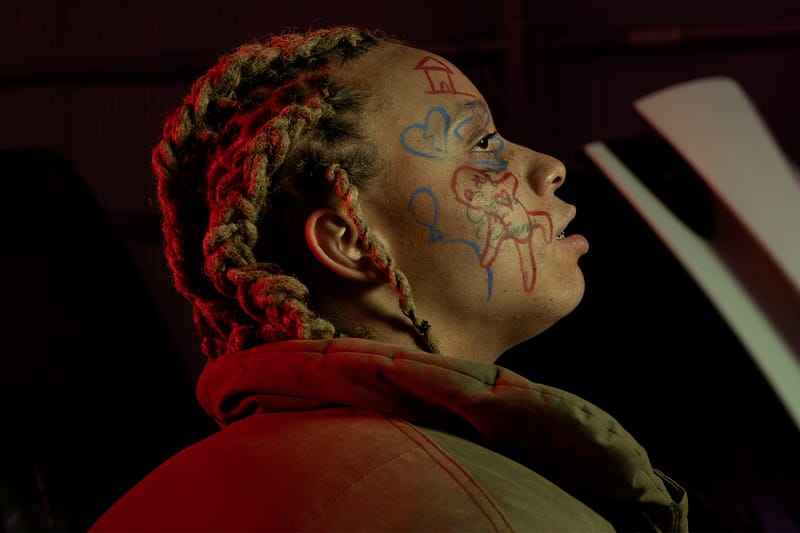 Aidan Cullen
Redd has spent most of his story working and dropping at least two projects a year, so it came as a surprise to find out that Pegasus took him a total of two years to create. The album's process took almost a whole year longer than those of its predecessors ! and A Love Letter to You 4, released only three months apart in August and November 2019, respectively. He used the extra year to finetune the album in order to match his vision, and after exerting more effort towards the creation of his sound, he can now confidently describe the final product as mythical: "It gives you that imagination, like you're in a whole other world."
"I didn't feel like I was at the level I wanted to be at yet, but now I feel like I've mastered my sound and it's just going to keep on elevating."
In Pegasus, Redd introduces a world without creative limits and biases, and welcomes all forms of success for those who are willing to work for it. He calls the album his "next level type of sound," and with brand new high-profile collaborations with the likes of PARTYNEXTDOOR and Lil Wayne — the latter being one of his favorite joints on the project — it signifies a new chapter in the 21-year-old's story. "If I could go back and play A Love Letter to You 4, I can hear a complete difference in tones and how I'm hitting notes and all that. It all makes a difference," he adds.
But just like in all tales of famous heroes, character progression is always an uphill battle. Redd's drive led him to seek out who he really is as an artist and, in turn, hone in on his own sound. The commercial success of his releases and quick rise to fame make up only a part of his identity. He was, after all, creating music even before the formalities of a record deal and the millions of streams that followed. "I didn't feel like I was at the level I wanted to be at yet," he admits, "but now I feel like I've mastered my sound and it's just going to keep on elevating." But Redd doesn't want to over-explain his music, instead leaving it to the listeners to find their own interpretation.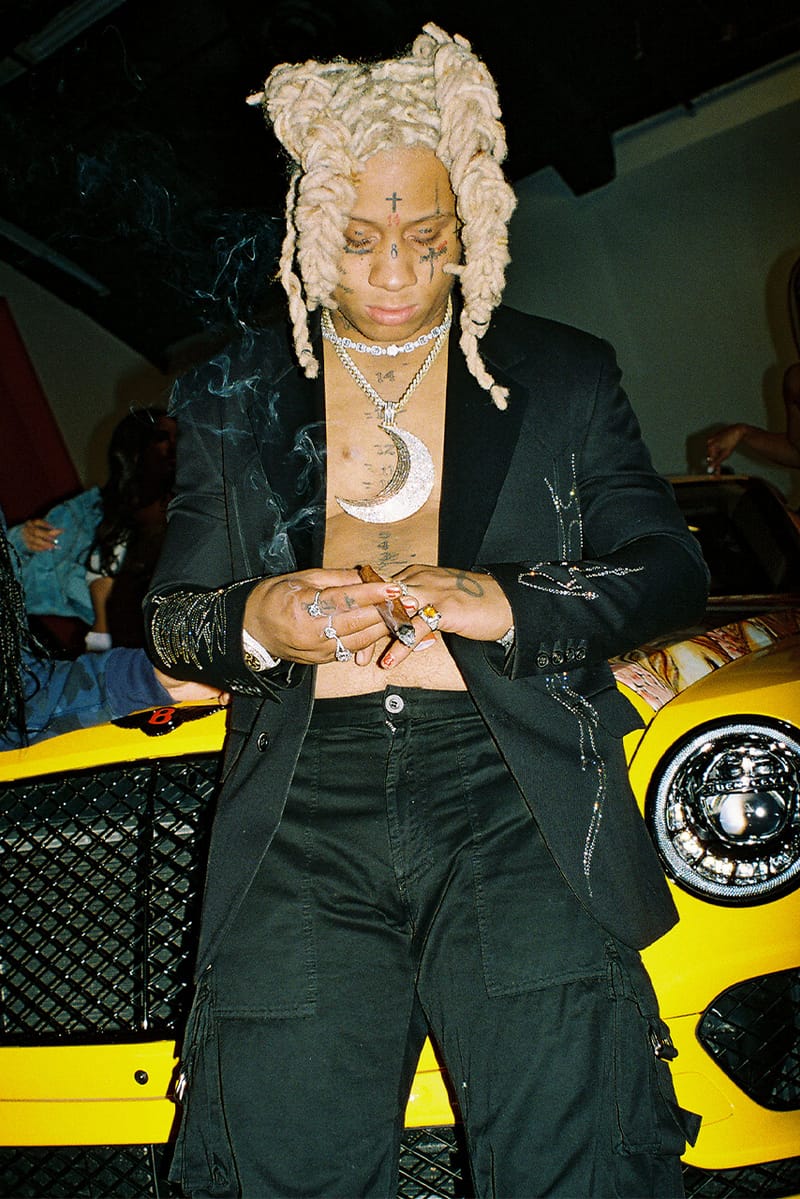 Aidan Cullen
"I expect people to ultimately perceive the music as they want. It's all up to you — your imagination, your thought process, your ability to decipher bars and metaphors and wordplay — just sit back and understand the music as a whole. It's all up to the listener, so I just look at it as you like it or you don't."
As Redd continues to traverse the tricky space of self-awareness, growth and celebrity, he remains optimistic of the many chapters that are still unwritten. The young rapper takes on the world day by day and sets his sights on a legacy comparable to some of Ancient Greece's mightiest gods, but just like a pegasus, also ensures to go about his journey with grace and strength.
To celebrate the release of Pegasus, Redd will be hosting several Halloween-themed drive in experiences in Los Angeles, Atlanta and New York City, where fans can watch his favorite scary movie Candyman and purchase limited edition merch. He's also launched a Virtual Haunted House experience alongside Storyboard that offers a spooky maze while listening to the album.
Source: Read Full Article