We will all have to learn to say goodbye to Sansa Stark pretty soon. The eighth and final season of Game of Thrones is quickly approaching, and with this closure comes the end of a chapter in Sophie Turner's career. The real question, however, is whether or not we'll be saying goodbye to Sophie Turner for good. Sure, she's starred in a few projects outside of Game of Thrones, but does she really have the staying power to survive in this competitive, merciless film industry? Countless people are doubtful, claiming that she's just another flavor of the week. If you ask us, we're not so sure.
There are countless reasons why Sophie Turner will emerge as one of the most successful actors of our generation. In our opinion, it won't be long before we hear her being mentioned in the same breath as Emma Stone or Jennifer Lawrence. Give her time. She'll prove to everyone that she is a force to be reckoned with in Hollywood, and she's here to stay. She just has too much going for her. Still don't believe she's got what it takes? Check out these convincing reasons why Sophie Turner will remain an A-lister.
20

She Proved Herself In Game Of Thrones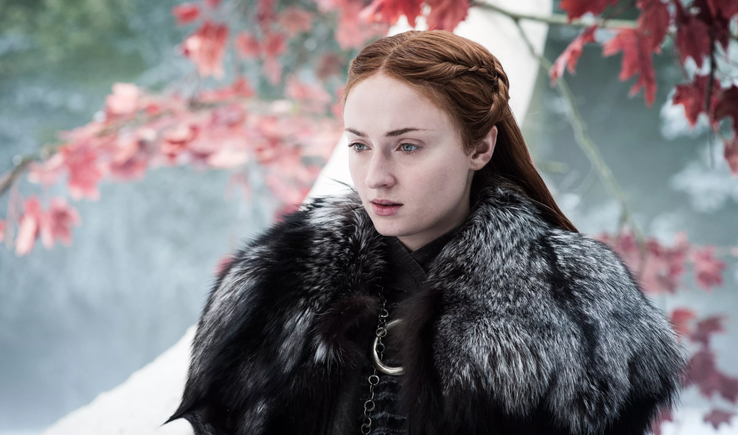 Why should we be so sure that Sophie Turner is here to stay? Well, all it takes is a look at her current work on Game of Thrones. Sure, she might not have been the greatest actor on the show during the first season, but over the course of the series she's grown immensely as an actor. Today, she is truly a well-polished performer with some serious skills. We can only imagine what an amazing learning experience it must have been for her to act in such a massive production.
19

She's Already Done Some Amazing Roles Outside Of Television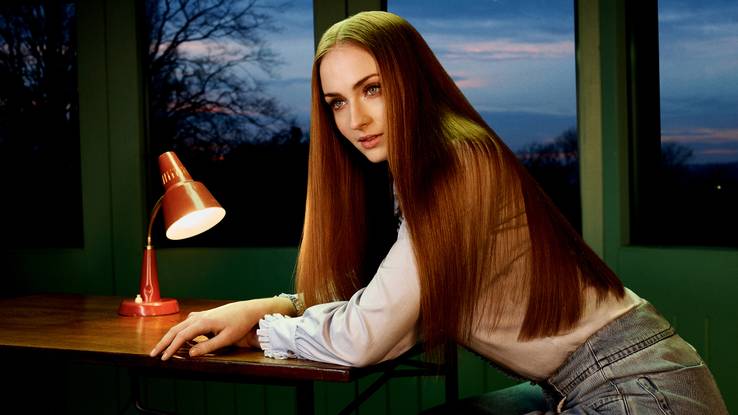 Another reason why Sophie Turner seems set to remain in the spotlight after her work with Game Of Thrones is quite obvious. She's… kind of already doing bigger and better things. She won the role of Jean Grey in the newer X-Men movies, and she's also been doing tons of other work on various Indie films and other upcoming productions. This includes the much-awaited science fiction flick, Time Freak. She's clearly already spreading her wings far beyond Game of Thrones. 
18

She Has The Movie Star Looks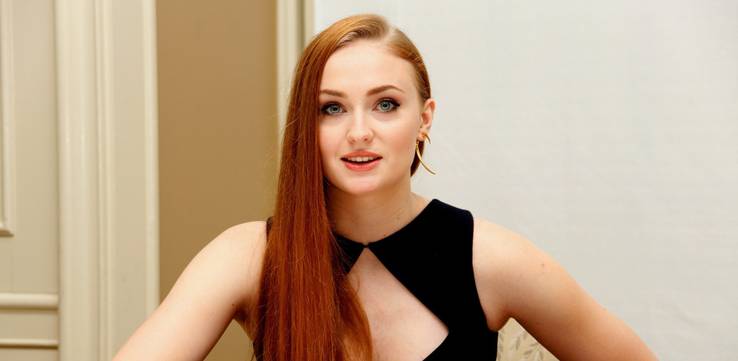 Let's face it; beauty can't hurt in this industry. And make no doubt about it, Sophie Turner is a very attractive actress. Over the years, she's won plenty of admirers from her time on Game of Thrones, and time after time she's proven to be incredibly photogenic. Sophie Turner seems to be one of the most enchanting young actresses in the industry today – and that's saying something. She has tons of competition in her age group, but somehow Sophie Turner seems to stand out and shine.
17

She Was Nominated For A Young Artist Award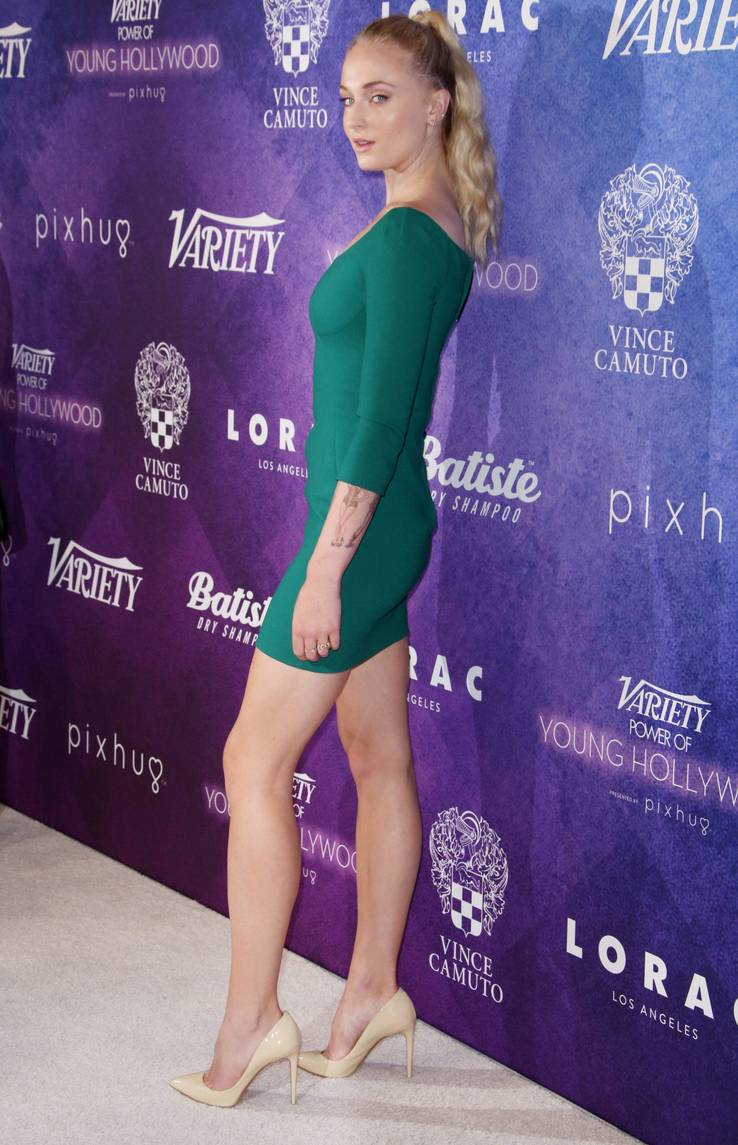 Enough about her looks – can Sophie Turner actually act? Well they don't hand out Young Artist Awards for nothing, you know! That's right, Sophie Turner has already been nominated for tons of different awards, winning many. But the most high profile award she's won so far has to be her Young Artist Award, which she was nominated for all the way back in 2011. This was of course for her work on Game of Thrones. She's also won a Glamour Award and a VIFF Award, but her eyes will definitely be on even bigger accolades in the future.
16

She Will Star In X-Men: Dark Phoenix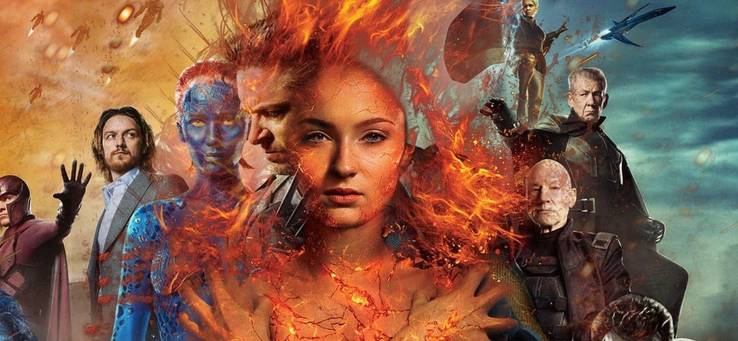 We previously mentioned the fact that Sophie Turner had won the role of Jean Grey in the newer X-Men series, and this is a role that she truly shone in. It seems that she made such a huge impression that an entire movie will be made which revolves around Sophie Turner's character. X-Men: Dark Phoenix. This film will be released in 2019, and this will be a massive opportunity for Sophie Turner to prove to the world that she's a major star. Of course, winning the role was half the battle. It'll be interesting to see what she brings to the table, and it's a sign that her career is heating up.
15

She Has A Massive Following On Social Media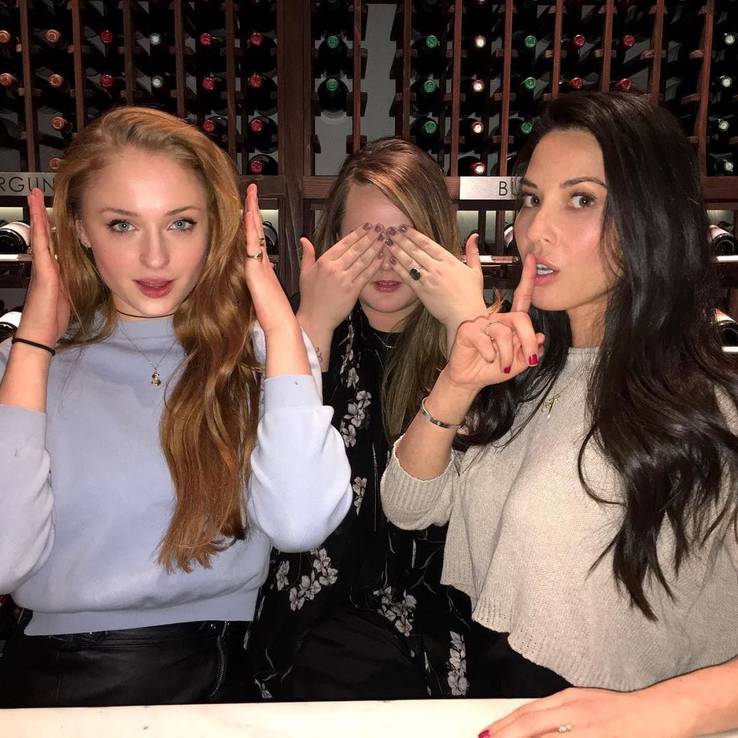 Sophie Turner, like many young celebrities today, has learned to turn her social media presence into real-world fame and recognition. As far as actors go, her Instagram following is pretty massive, with 7.8 million followers. This gives her all kinds of benefits, including brand deals and even a better chance of landing movie roles. Indeed, as quoted by Fortune, Sophie Turner once admitted: "I auditioned for a project and it was between me and another girl who is a far better actress than I am, far better, but I had the followers, so I got the job."
14

She Is Getting Into Producing Movies
Another reason why Sophie Turner seems set to become a Hollywood fixture is because she's not just focused on acting. In any business, it's always good to diversify, and that's exactly what she's doing. In an interview with Coveteur, she stated: "I would love to be a director in the future. My next movie that I'm doing, I'm producing as well. I've definitely caught the bug for behind-the-scenes and having that creative control. I'm excited to be something more than just an actress and to be able to make decisions on the character." This movie is called The Girl Who Fell From The Sky, and it's a survival film based on a real story.
Featured Today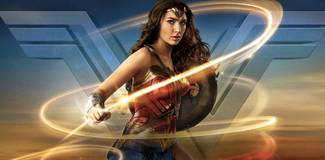 20 Weird Things About Wonder Woman That People Always Forget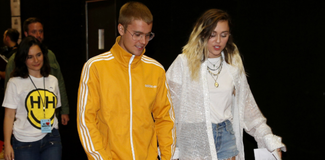 20 Celebs Who Have The Weirdest Nicknames (And Why)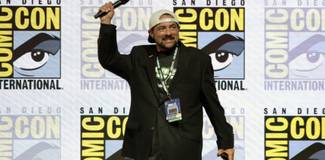 Kevin Smith Celebrates Weight Loss Following Heart Attack On Instagram

13

She's Engaged To Joe Jonas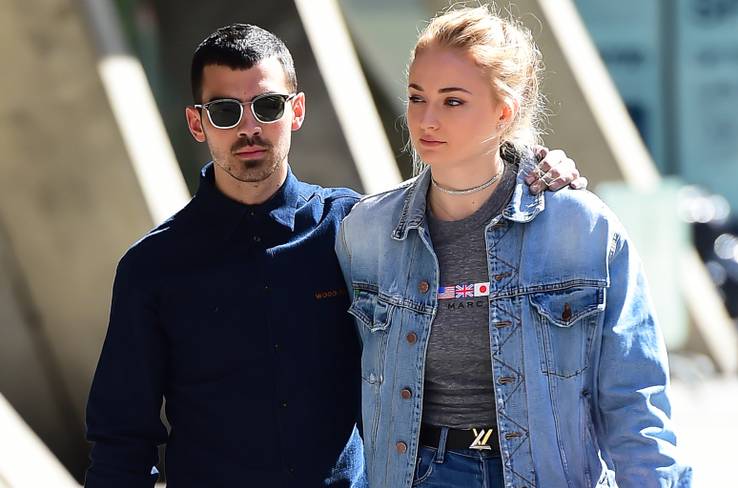 Another reason we're sure Sophie Turner will remain in the spotlight for a very long time is the fact that she's engaged to Joe Jonas. The two were dating for quite a while before they actually got engaged, and the media has been talking about them almost non-stop. It's not uncommon to see pictures of these two getting close in public, and the general public seems to have a real fascination with them. In fact, they have the potential to become one of the world's biggest celebrity power couples one day. They already are, to some extent.
12

She Has A Great Sense Of Fashion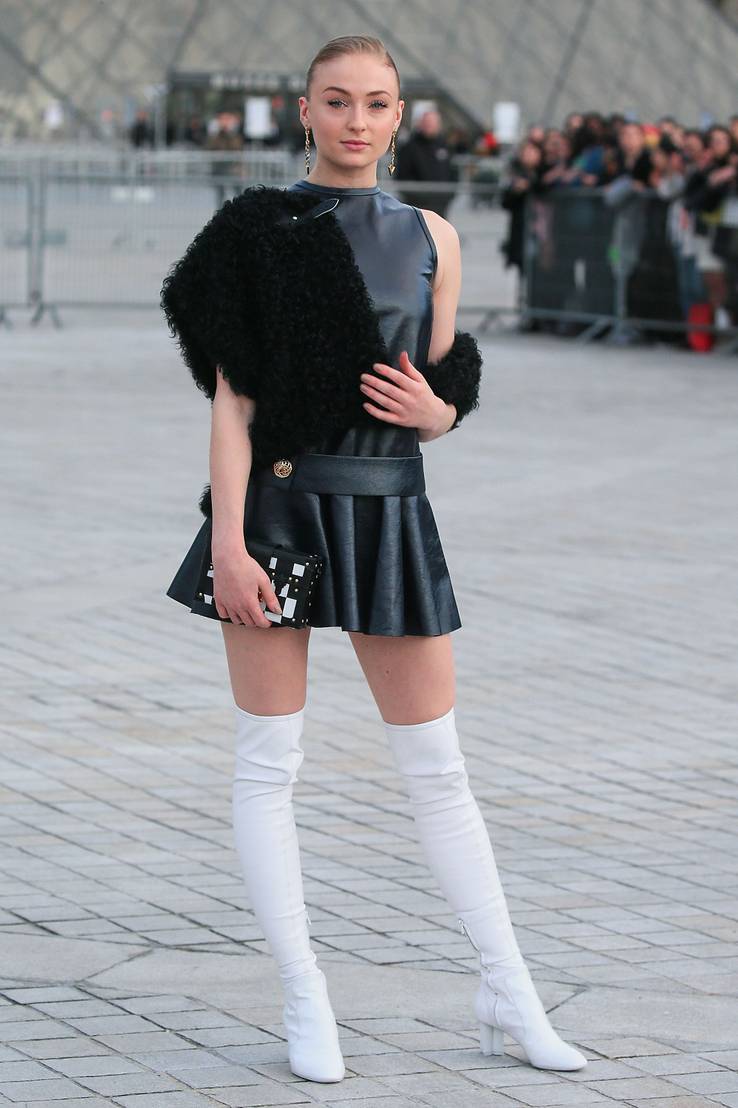 Another reason why Sophie Turner is constantly in the news has nothing to do with her fiancé. Instead, it's due to a trait that is all her – fashion. Yes, this celebrity is known for wearing some daring and positively chic outfits on the red carpet and on the street, and she's been drawing all sorts of comments as a result. She's often one of the best dressed women at red carpet events, and she loves to wear sustainable and ethically conscious outfits as a positive statement to the world.
11

She Is A Talented Dancer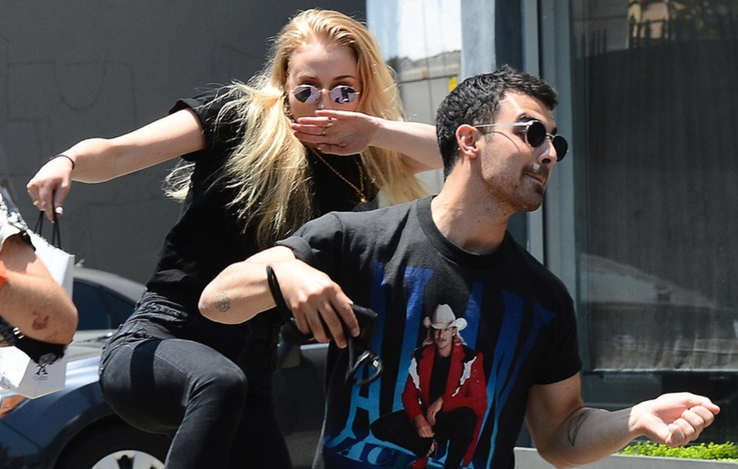 Sure, Sophie Turner isn't exactly a triple threat in the traditional sense, but she is definitely multi-talented. While she might not be a singer, she does have a background in dance. Although she sometimes refers to herself as clumsy, it's a well-known fact that she was once very serious about ballet – and she was very good at it, too. In an interview with The Telegraph, she admitted her educational options were twofold: "I knew it would have to be drama or ballet, and I chose drama." While her dance background won't be a massive asset to her future in Hollywood, every little skill helps, and she might find it comes in useful one day.
10

She Stayed Strong Even Though She Got Negative Reviews At First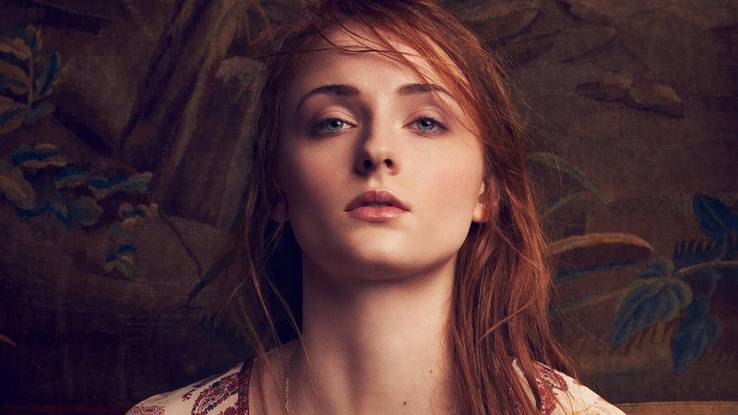 For those who don't know, Sophie Turner was the target of a lot of criticism after the first few seasons of Game of Thrones. The critics and fans alike pointed to Turner's performances as lackluster compared to some of the other cast. And while Sophie Turner accepted this criticism, she didn't let it demoralize her. Today, it's clear to see that she has progressed impressively as an actor, and Sansa today seems like a completely different character in many respects. Sansa has grown a lot, but so has Sophie Turner.
9

She Has Been Acting From A Very Young Age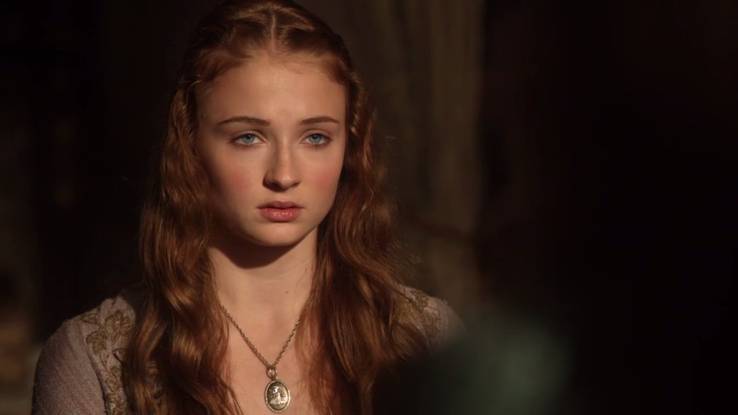 Another key factor in Sophie Turner's inevitable and lasting success is her acting experience. Like many of the best actors today, she's been doing it since she was a young child. She admitted to W Magazine: "My mom putting me into a one hour acting group on a Saturday because she wanted some time to herself. She sent me off with all of my friends and we all did this acting class and we all ended up loving it, just completely falling in love. It ended up being kind of like our church. We were so dedicated to it. It was like a haven for me."
8

She's Willing To Do More Serious Scenes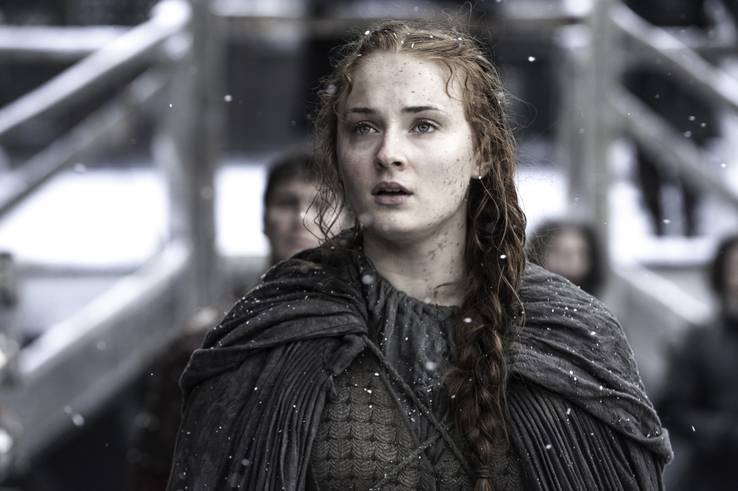 Another very impressive thing about Sophie Turner is her willingness to dive headfirst into more serious scenes. We all know that Game Of Thrones isn't exactly family-friendly, and it must have been strange navigating through some scenes at such a young age. But to her credit, Sophie Turner seems to be completely willing to throw herself into potentially uncomfortable situations on set, and that is the mark of a true actor. Going one step further, she seems to thrive when her boundaries are pushed.
7

She's Totally Committed To Her Roles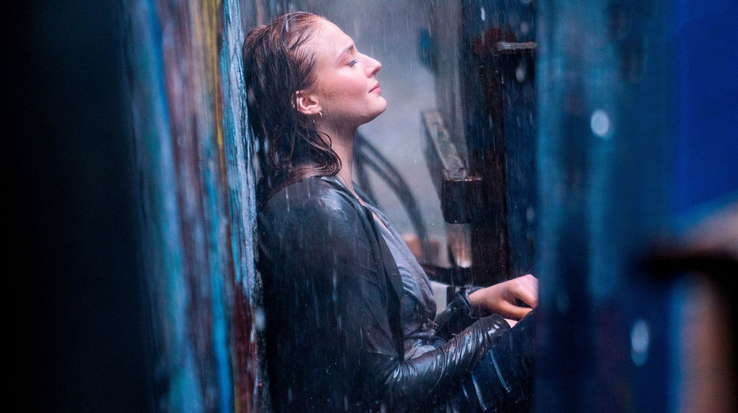 And that leads us neatly into our next point – it's hard to understate just how committed Sophie Turner is to her roles. Of course, the biggest example for this would be her role of Sansa in Game of Thrones. Only true fans know this, but she is naturally blonde. She actually agreed to dye her hair red in order to get the part, and she says that she was teased at school as a result. This is just one example of her doing everything she can to help tell the story, and she's also trained very hard for other roles – like that of Jean Grey in the X-Men films.
6

She's Learned How To Navigate Hollywood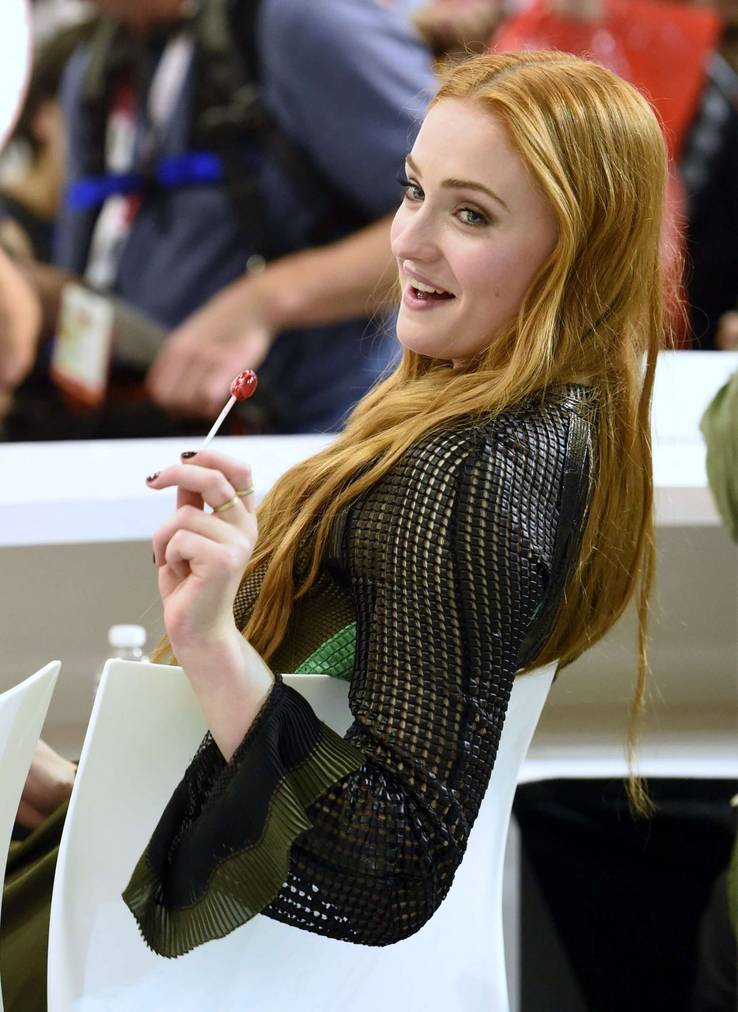 Considering Sophie Turner's astronomical rise to fame, it's remarkable how well adjusted and down to Earth she really is. She seems to have an instinctive understanding of how to navigate the world of Hollywood, and she fully understands how fake and deceptive it can be. In an interview with Marie Claire, she described Hollywood folk, saying: "People are like, 'I love you,' and then they can't name anything that you've done, and they forget your character's name – it's so funny, like LA in the movies."
5

She Looks Up To Jennifer Lawrence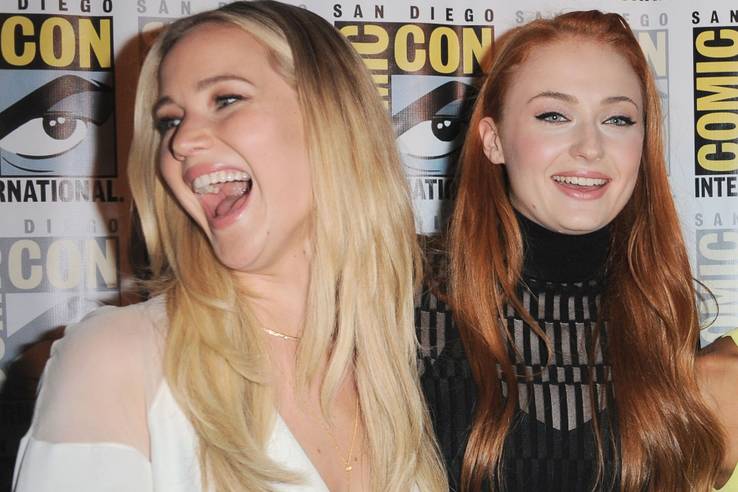 If you're going to pick someone to look up to, it might as well be Jennifer Lawrence. Undeniably one of the best actresses of our time, J-Law has emerged as a great role model for many of us, and it turns out that Sophie Turner is one of them. It must have been an absolute delight to work with her idol on the set of X-Men: Apocalypse. Speaking about the experience, Sophie Turner told Marie Claire: "She would do a take and be like, 'Cut! That was such bad acting!' Her being able to stop [the scene]; it was inspiring to see someone so in control."
4

The Movie Josie Totally Challenged People's Expectations Of Her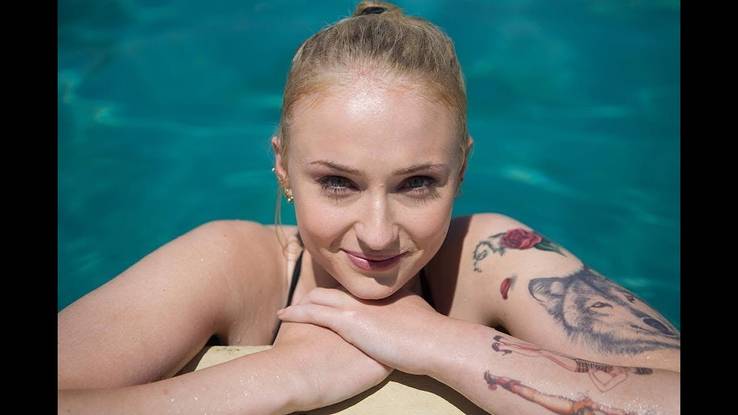 We've spoken a little about Sophie Turner's post Game of Thrones acting credits, and the fact that this young actress is clearly enthusiastic about doing independent films. A great and encouraging trait in an actor, without a doubt – but what has she actually done? The most prominent independent film she's been in was a flick called Josie. This film didn't get the best reviews, but it did show us a unique side of Sophie Turner that we'd never seen before. Covered in tattoos and sporting a very "punk" look, she showed that she has an edgier side. This will probably help win her more varied roles in the future.
3

She Is Very Serious About Taking Care Of Her Beauty Regime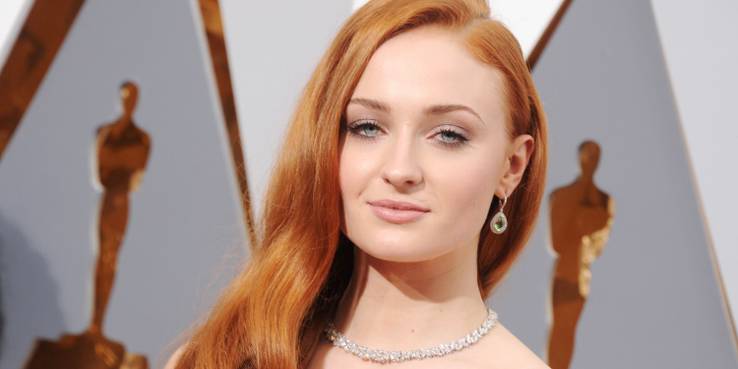 There is no doubt that skincare and beauty is very important in Hollywood today. Young female actresses especially are under enormous pressure to constantly look their very best. That's why it's such a good sign that Sophie Turner takes such good care of her beauty regime. She once told Glamour: "When I see myself onscreen with bad hair or bad skin, it affects me. The world can see it. It's important for me to maintain a healthy lifestyle to keep my skin and hair looking their best."
2

She Sees Leaving Sansa Behind As A Way Of Growing Up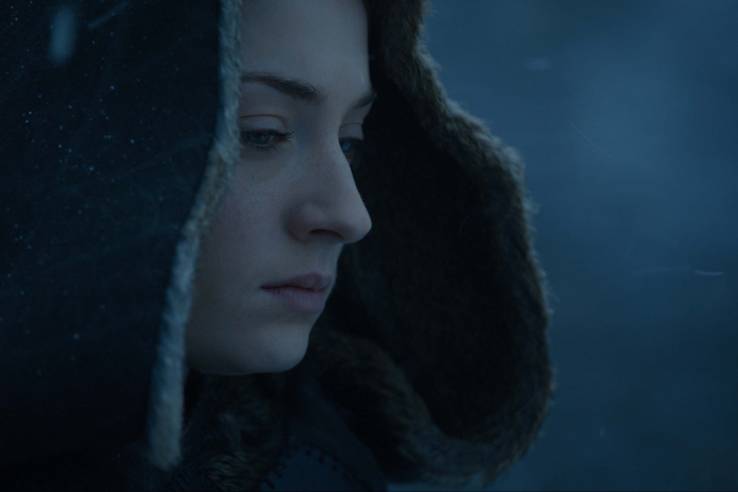 The role of Sansa was an amazing opportunity for Sophie Turner – a role of a lifetime in the eyes of many working actors today. But it's encouraging to hear that Sophie Turner sees leaving her role as Sansa behind in a positive light. Speaking to Digital Spy, Sophie Turner admitted: "I think the divorce from the character is the hardest thing for me, because my adolescence has just been 'Sophie and Sansa.' Sometimes, you get both worlds mixed up. So leaving Sansa behind is like leaving a big part of my growing up behind."
1

She Works Out Hard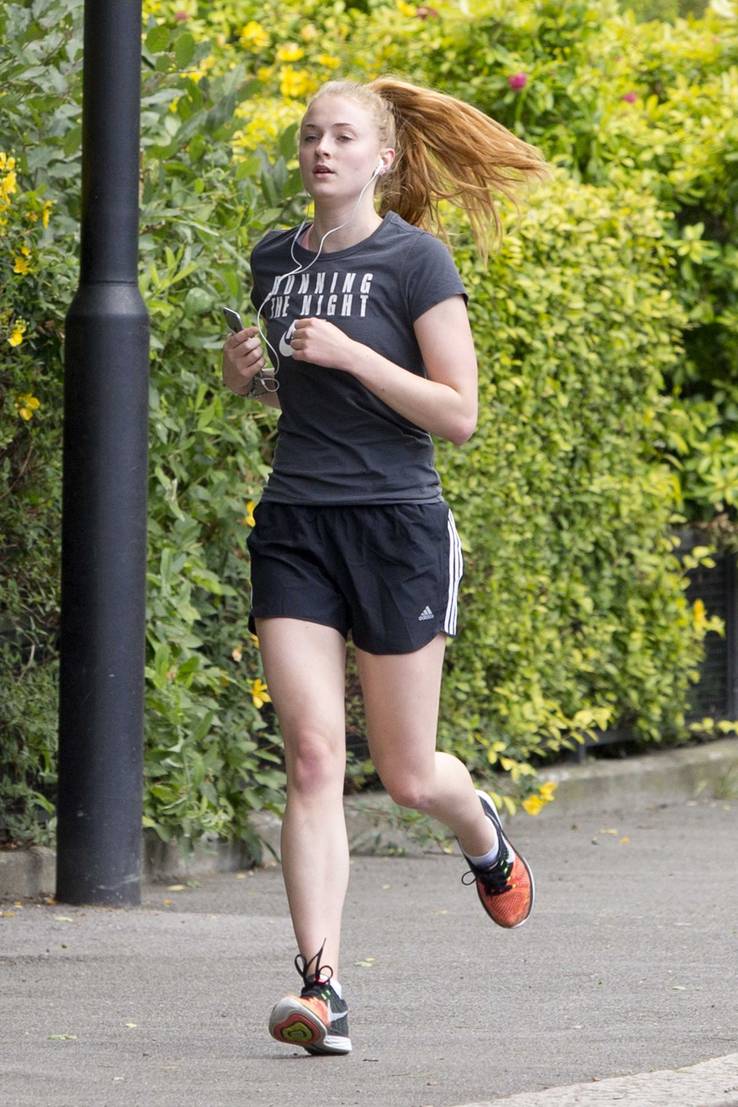 We've already talked about how Sophie Turner takes her beauty regimen very seriously, but everyone knows that's only half the equation. Actors must also stay in peak physical condition, and this is something Turner stays on top of. Speaking about her workout regime leading up to X-Men: Apocalypse, the young actress admitted to Self.com: "During the shoot I went hard. And that hasn't stopped […] It was all outside, around London, which was more fun than being cooped up in a gym. I need to do fun stuff that takes my mind off the fact that I'm working out."
References: self.com, fortune.com, coveteur.com, telegraph.co.uk, wmagazine.com, marieclaire.com, glamour.com, digitalspy.com
Source: Read Full Article