Women are beautiful in with or without makeup. They have every right to express themselves by painting their faces or going natural. Some female celebs prefer to create major drama with their makeup looks, while others don't want to try so hard. No one is right or wrong. We live in an age where women can do whatever they please and that's a good thing. Feminism is women making choices that are empowering to them.
Today, it's time to look at 12 female stars who wear a lot of makeup regularly, and 12 who tend to opt for the "natural beauty" image….at least, off of the red carpet. While it's true that some of these ladies have been called out for wearing too much makeup, life would be pretty dull if they weren't here to entertain us with their "high glam" and "creative" makeup looks. However, the natural beauties are also appealing. They show us that less is sometimes more.
Anyone who loves reading about makeup, watching makeup tutorials and haunting Sephora will probably like the high-glam looks the most. Those who are a little crunchier in their approach to beauty may find the natural looks prettier and more realistic for their lives. All of these ladies should give other women plenty of beauty inspiration.
24

Christina Aguilera (Tries Too Hard)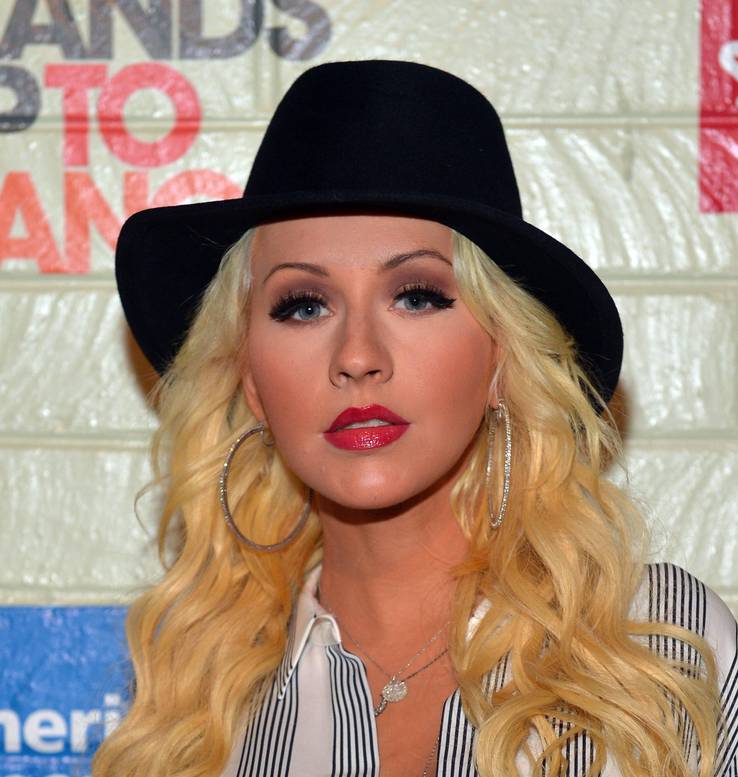 Christina is one of those famous ladies that everyone thinks of when they think, "heavy makeup". She does tone it down sometimes and she looks fabulous without all the face paint, but she tends to revert to the "high glam" look in the end. It's just who she is. She likes to get dolled up and she doesn't seem to care that many people think she overdoes it. She's a pop diva with a fantastic voice, and she lives life her own way. According to Usmagazine.com, Christina has some makeup essentials that she carries around with her, including a scarlet lip stain from LipSense, as well as highlighters that add shimmer to her skin.
23

Lorde (Natural Beauty)
Lorde keeps her look simple. She'll wear makeup, but she wears it in a minimal way. She'll do a cat eye (the "flick" with a liquid eyeliner) and sometimes she goes for a deeper lip color, which looks great against her fair skin. She doesn't load on layers of makeup. Her approach is arty.
Lorde has collaborated with MAC, so she's definitely not anti-makeup, according to Vogue.com.  To create her collection with MAC, she focused on what she loves most and that's lipstick and eyeliner. Anyone can get her typical "off duty" look by evening out skin tone with foundation, adding a pale pink lip and putting on eyeliner. Add plum lipstick for more drama.
22

Nicki Minaj (Tries Too Hard)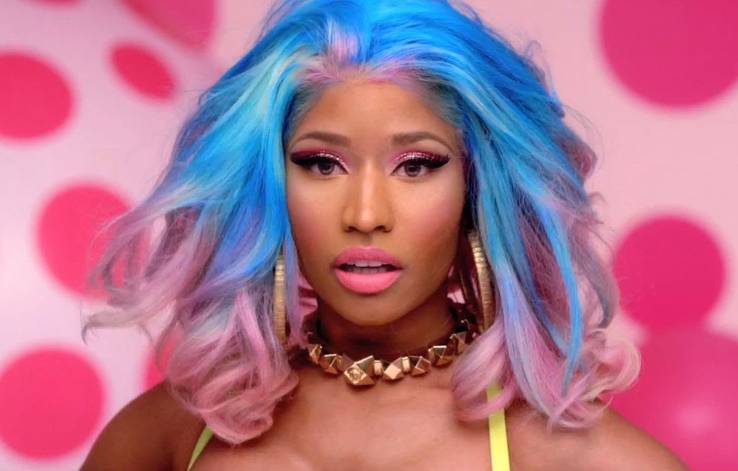 Nicki is here to entertain us. Her verses are about surprising us, making us think and expressing her boldness and confidence. With her look, it's the same. She goes over the top because we'd all be crestfallen if she didn't make the effort. She doesn't need makeup, but she wears it and the high glam look suits her just fine. According to Elle.com, Nicki swears by MAC Pro Longwear Foundation, which she uses on her face, as well as her body, as also loves pink lipstick. She also enjoys wearing liquid eyeliner in basic black. She washes off her makeup with Dove soap, because it's just right for her sensitive skin.
21

Jessica Alba (Natural Beauty)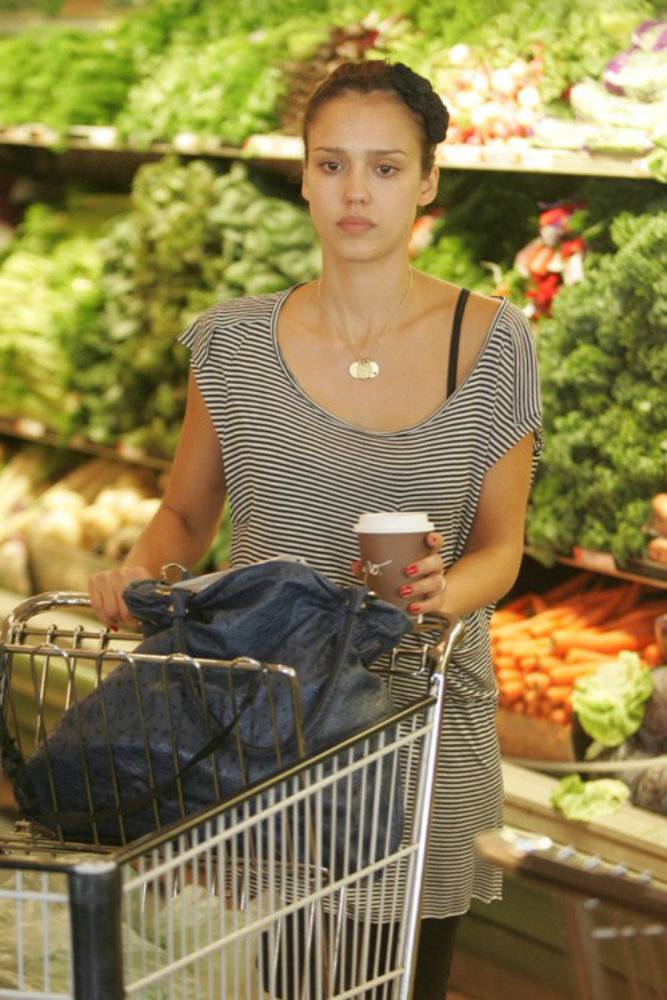 Jessica Alba has been blessed with a beautiful face and gorgeous skin. If she never put on even a smidgen of makeup, she'd still stand out, because she's one of the great natural beauties. Now that she's running her own company and raising her two children, rather than playing the Hollywood game all of the time, she does go for low-key makeup. She's a busy woman and her Honest Company has a valuation of one billion dollars, according to Usmagazine.com. She uses cosmetics from her own company, including the Honest Beauty Lip Crayon. She avoids makeup overload by using blotting papers instead of adding a ton of powder to cut shine.
20

Kylie Jenner (Tries Too Hard)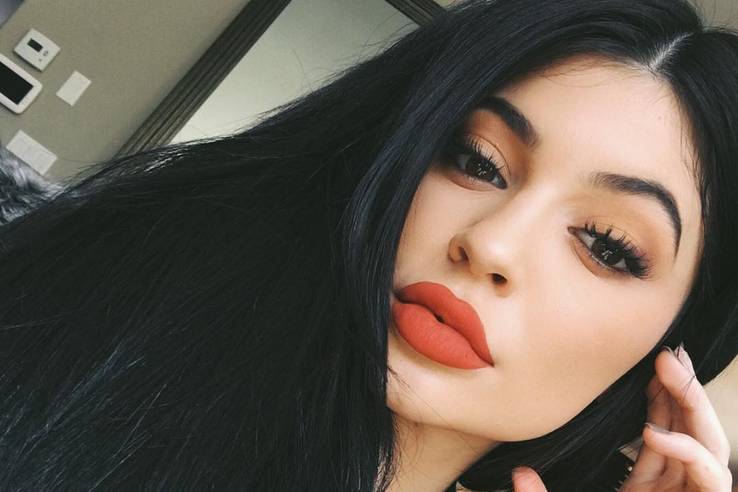 Kylie tries too hard and that's why her fans adore her. Her raw honesty about her insecurities, such as her lips, is what drives her love of makeup and her amazing business success in the beauty industry. She recently landed a Forbes.com magazine cover which celebrates the success of Kylie Cosmetics. I watched a makeup tutorial of Kylie's and she loaded on layers of face paint. She likes to "bake" by adding a light powder to the bottom half of her face, starting under her cheekbones. She lets the pale powder set for several minutes before blending it and the powder makes the upper half of her face stand out more.
19

Gwyneth Paltrow – (Natural Beauty)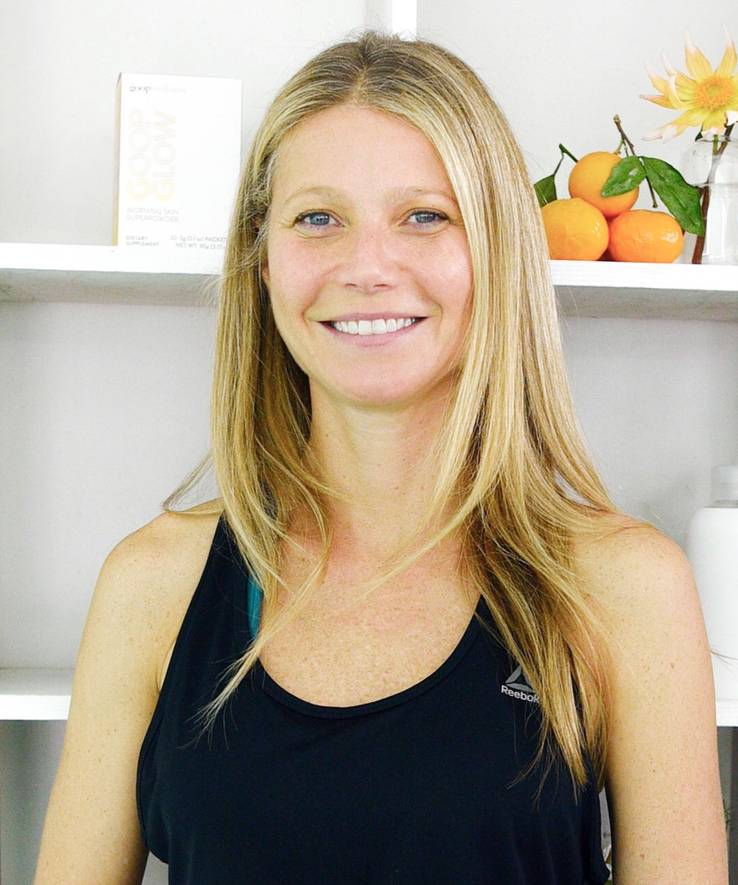 Gwyneth Paltrow takes care of herself. Wellness is big deal for her, as most people already know. Since she takes her of the basics, such as fitness, nutrition, and skin care, and has also been blessed with clean, regular features that don't need a lot of makeup to look good, she goes for a natural look most of the time. She'll add more makeup for special occasions, or when she's in the mood for some glamour, but she'll really comfortable wearing barely any makeup, or just a little. Her own makeup/skincare line (find it at Juicebeauty.com) is great for the natural look and it's organic, vegan and cruelty-free.
18

Lady Gaga (Tries Too Hard)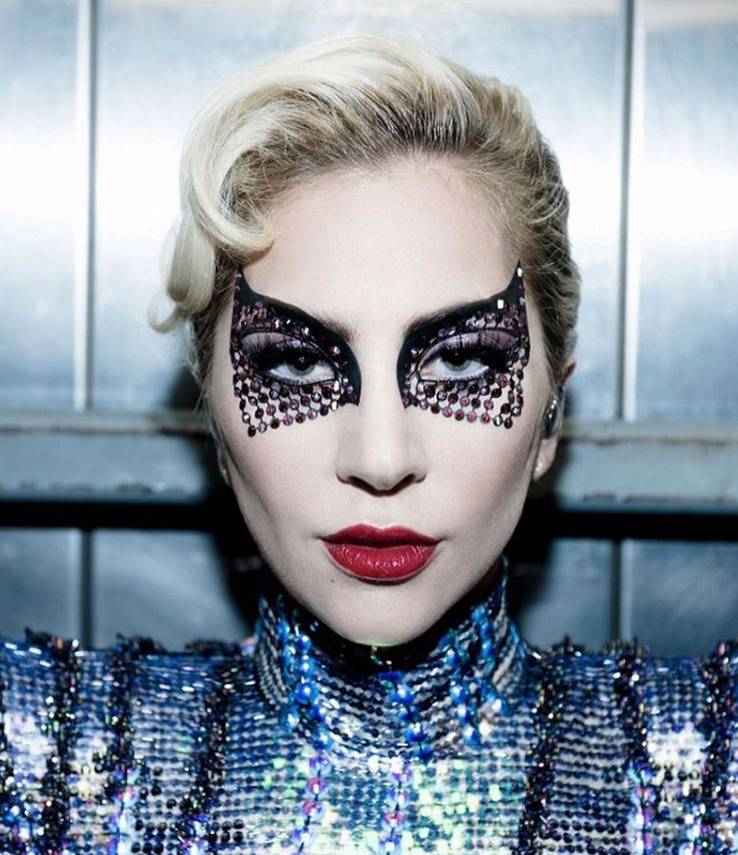 Lady Gaga is wonderful. She has great values and stands up for those who deserve social justice. Yes, she tries too hard with makeup, but it's a form of art for her. Each look is a performance for an enthralled audience. Her strong features are perfect for makeup. She never gets lost in the face paint, no matter how much she puts on. Without it, she looks youthful and very fresh. But makeup is just part and parcel of being a big diva. It's all about transformation. According to Marieclaire.com,  her handbag is stocked with Face Atelier Ultra Foundation PRO, black eyeliner that comes in a pot (not a stick) and pink lipstick from MAC.
Featured Today
10 Celebs Who Are Part Of Hollywood Cliques (And 10 Who Keep To Themselves)

25 Singers Of The 90s Who Need To Make A Comeback ASAP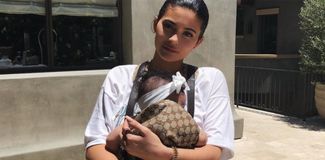 15 Celebs Who Already Had A Baby In 2018 And 15 Who Will By The End Of The Year

17

Alicia Keys – (Natural Beauty)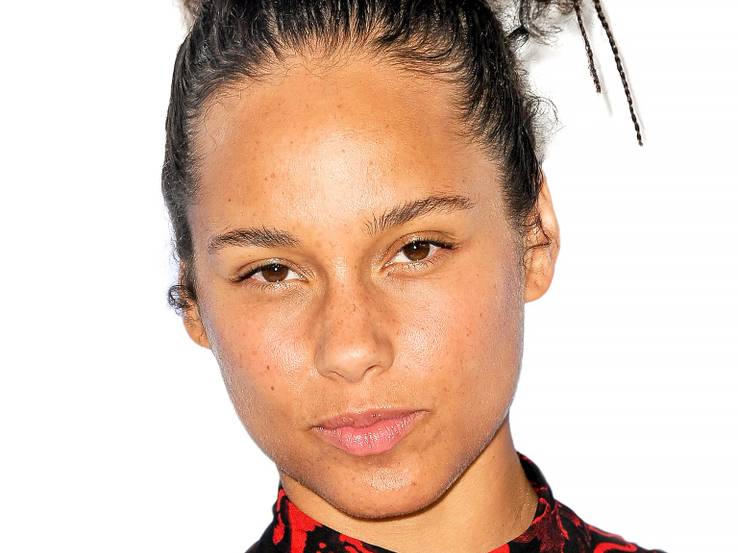 Alicia Keys used to wear plenty of makeup, just like a lot of ladies in the music business. The music business is image-based. It's not just about talent…of which Alicia has an enormous amount. At some point, Alicia got fed up with the artificiality of it all. She wanted to be real. That's when she wiped off the face paint and showed the world the natural beauty underneath. Her anti-makeup message resounded far and wide. It may influence other women to show the world their "real faces".  According to Nickiswift.com, she just got sick of trying to present this perfect image to everyone.
16

Taylor Momsen (Tries Too Hard)
Taylor seems very confident. She had the courage to make the switch from acting to fronting her own band. If she puts on a lot of makeup, she does it because she loves it. She doesn't seem like an insecure person in any sense. However, she does wear a lot of makeup sometimes, which is pretty dramatic on her pale face. It's a rock-n-roll thing. When she started going Goth on Gossip Girl, it was a big change for fans. Now that she's the lead singer of Pretty Reckless, she does her own smoky eye makeup when she's on tour, according to Okmagazine.com.
15

Shailene Woodley – (Natural Beauty)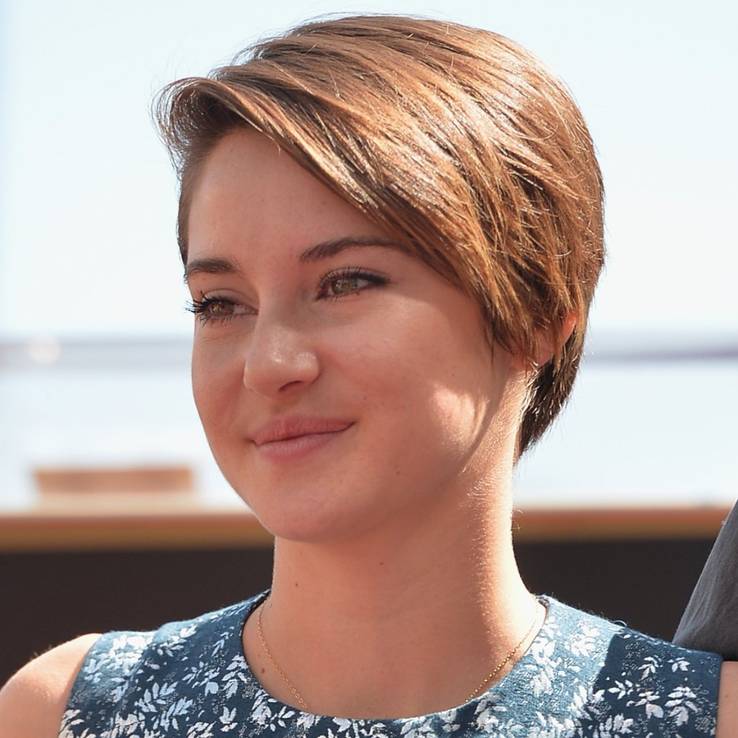 Women who embrace the natural look usually go for mascara on the top lashes, lip balm and maybe tinted moisturizer or a bit of concealer. Shailene Woodley is a great example of this type of makeup philosophy. It's about highlighting the eyes a little bit, keeping the lips soft and toning down any imperfections. Most women go for this natural look when life is busy. They are able to make small adjustments with makeup, which are enough to give them confidence. It's the opposite of contouring and highlighting. According to Intothegloss.com, Shailene loves makeup products from 100 % Pure, but doesn't use that brand's mascara. She often skips makeup entirely. Shailene is pretty crunchy.
14

Pamela Anderson (Tries Too Hard)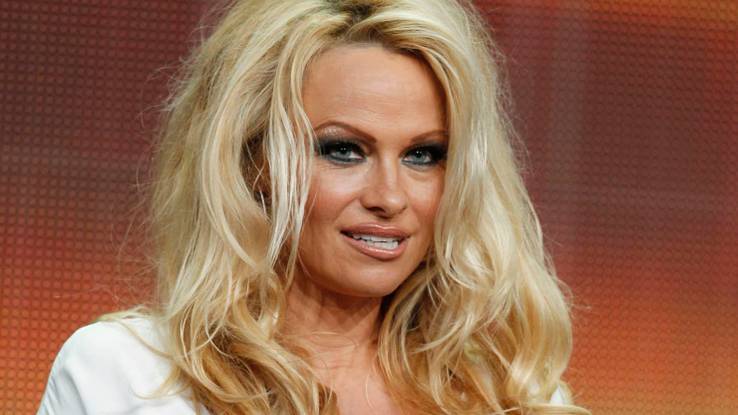 Sometimes, the makeup that works for us when we're young women begins to look a little harsh when we get older. Pam has stuck with her heavy eye makeup and neutral lip for years, even though it's a bit dated. It's the makeup look that she had when she was at the peak of her fame, so it's understandable that she doesn't want to give it up. The makeup artist who worked with Pamela on Baywatch, Alexis Vogel, called this signature makeup look, "Baby Bardot". The look, which features a smoky eye, is inspired by French actress, Brigitte Bardot, who was a sensation in the Swinging Sixties, according to Dailymail.co.uk.
13

Ellen Page (Natural Beauty)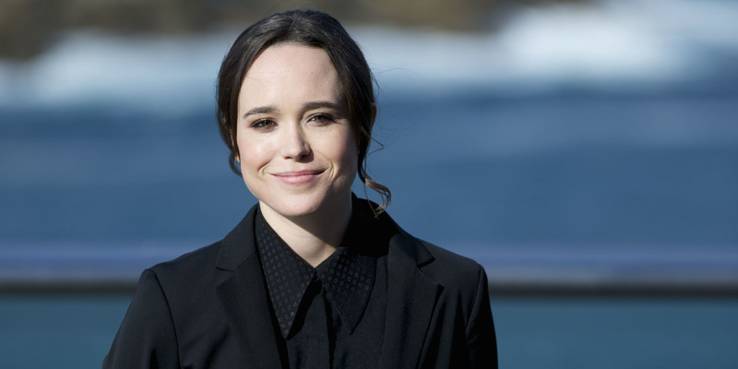 In January, Ellen Page quietly tied the knot with her girlfriend, whose name is Emma Portner, according to Hellogiggles.com. It's great that Ellen, who was so charming in Juno and continues to shine in all of her roles, has found her other half. Ellen's wife teaches dance. There are videos of Ellen and Emma dancing out there online and they are really cute. Ellen's never been one for heavy makeup. The Canadian actress wears a natural makeup look most of the time. Eyeliner and a berry gloss are her go-to products. She also curls her lashes and uses La Mer cream on her skin.
12

Gwen Stefani (Tries Too Hard)
Gwen wrote a song titled, "Magic's in the Makeup". She's a girly girl who loves to play with beauty products. She believes in the confidence-boosting power of cosmetics! Gwen does wear a lot of makeup sometimes. She does a heavy eye and lip, whereas most women choose to highlight one feature (the eyes OR the lips). Since she's been dating Blake Shelton, she's gone for some lighter makeup looks. For example, she'll occasionally wear a soft pink or neutral lip these days, rather than the usual crimson lip, which is generally a mixture of two different red lipsticks. According to Billboard.com, Gwen loves false eyelashes.
11

Cara Delevingne (Natural Beauty)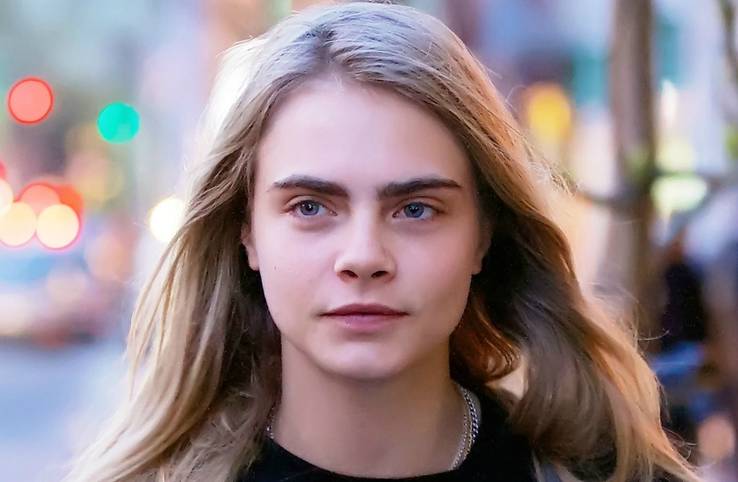 Cara has such as interesting look, thanks to her strong brows and the confident way that she carries herself. She wears makeup well, and that's why she's had so much success as a model, but she's happy to go without it, too. Cara actually looks amazing with a bare face. According to Glamour.com, Cara was tempted to shave off her eyebrows when she was young, but her Mom talked her out of it. That's good, because those brows have helped Cara to build an enviable career in the fashion world and Hollywood. Cara uses Nivea cream to care for her skin and likes a red or violet lip at night.
10

Bella Thorne (Tries Too Hard)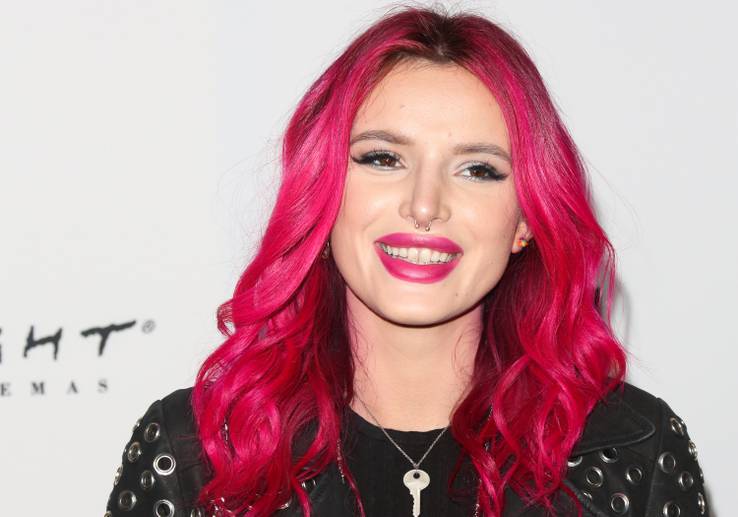 Bella Thorne doesn't overdo it on makeup every day, but she occasionally goes wild with cosmetics…and enjoys "creative" hair, too. She's young, so there's no reason why she shouldn't experiment with her look. She can pull off just about anything, but maybe she'd look fresher with a bit less face paint. Bella loves bronzer from Bobbi Brown, concealer from Stila and highlighters from Anastasia of Beverly Hills and NARS, according to Instyle.com. She's heavy into beauty products, just like so many of us are. Beauty products are fun, but someone as pretty and young as Bella doesn't really need multiple layers of makeup to look good.
9

Gigi Hadid (Natural Beauty)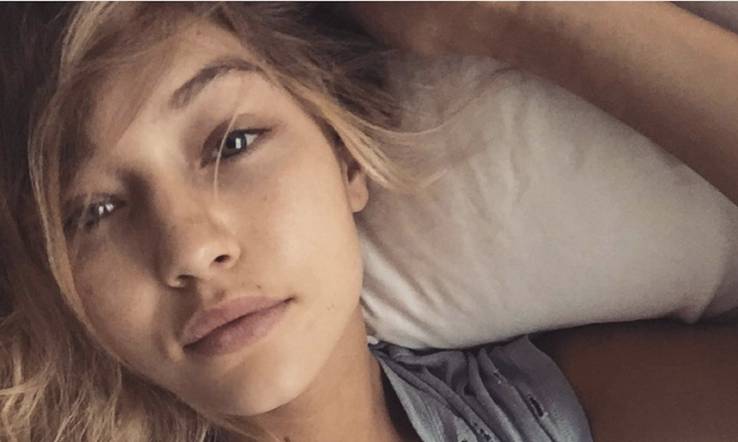 Gigi's job is about wearing makeup, but she often gives her skin a break by skipping foundation, powder and other cosmetics when she isn't in front of the camera. To find out about Gigi's beauty and skin care routines, I headed for Intothegloss.com. Gigi says she grew up in SoCal and her lifestyle was about the beach. She was often makeup-free and dressed down. When she does put on makeup, she uses products from Maybelline, because she has a modeling contract with them, but has a weakness for Diorshow mascara. Gigi does a lot of workouts and sports, which aren't compatible with heavy makeup. Heavy makeup is for work and special events.
8

Miley Cyrus (Tries Too Hard)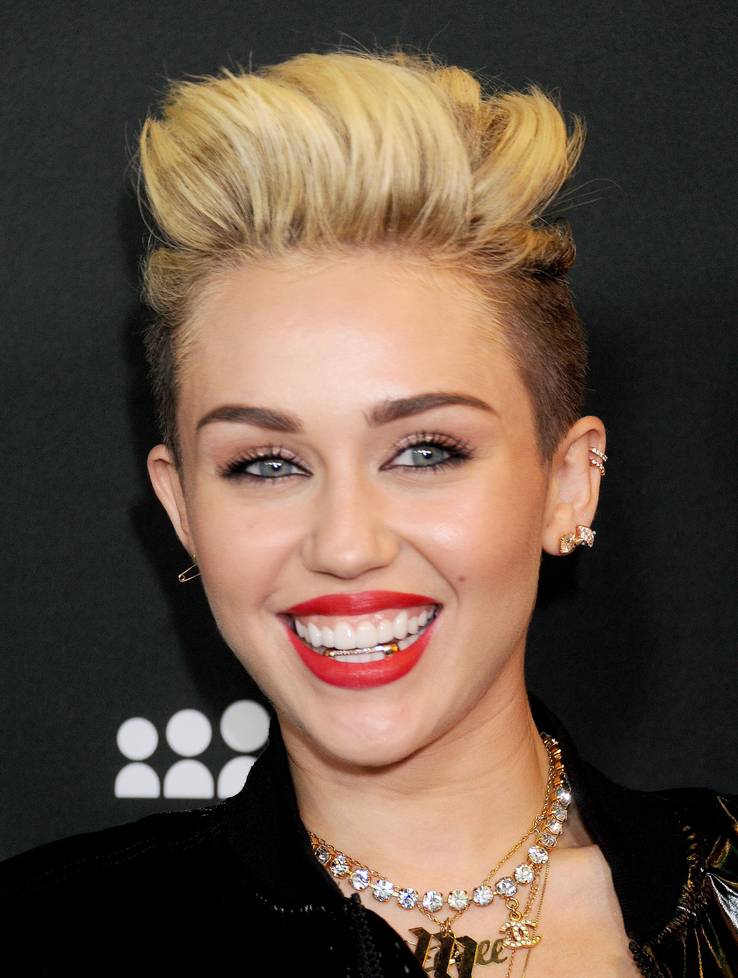 Maybe it's not fair to say that Miley tries too hard. It's more than she loves to play! She experiments, and that's not the same as loading on too much makeup to try to appeal to other people. Miley goes through phases where she wears a lot of bright makeup. At other times, she strips things down and looks a lot more natural. I've noticed she reverts to a more traditional "Hollywood" look when she's with Liam Hemsworth, and lets her crazier side out when she's single. Right now, she has long hair and her makeup look isn't too extreme. According to Byrdie.com, Miley is very into lip gloss.
7

Drew Barrymore (Natural Beauty)
Drew absolutely loves makeup and skin care products, but doesn't mind being photographed without makeup. She's happy to use her official Instagram page to show her fans different sides of her personality. Whether she's fresh-faced or showing off the latest additions to her Flower Beauty cosmetics line, she's always sweet, charming, honest and cute. Now that she's a Mom, she's raising a new generation of girls, and she's a great role model for her daughters, Olive and Frankie, because she's not afraid to show people what is real. I've watched her do her makeup on YouTube. She loves hot pink lipstick and loads of mascara.
6

Katy Perry (Tries Too Hard)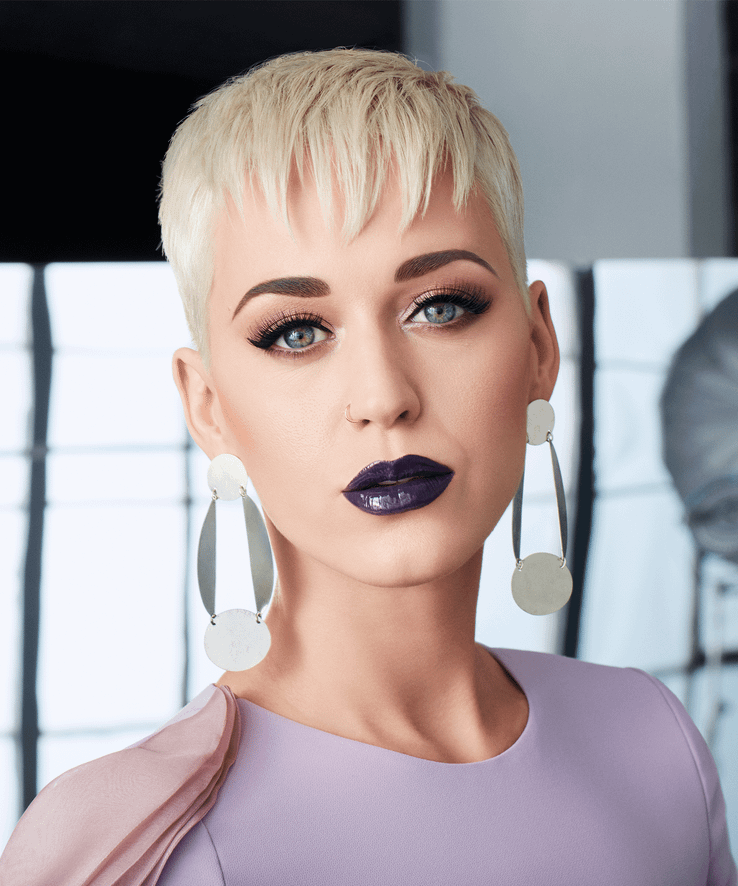 Katy Perry is into glamour. Her style has evolved over the years. These days, she's all about short hair, but has held onto her heavily made-up look. She has a contract with Cover Girl, because the cosmetics brand knows that Katy Perry and makeup go together! Katy is a classic beauty who wears makeup well. She looks very different without it. According to Sheknows.com, Katy has actually gotten sick of loading on the makeup, but her fans expect a certain look and she tends to give them what they want. Katy thinks her brows and eyes are her best features.
5

Serena Williams (Natural Beauty)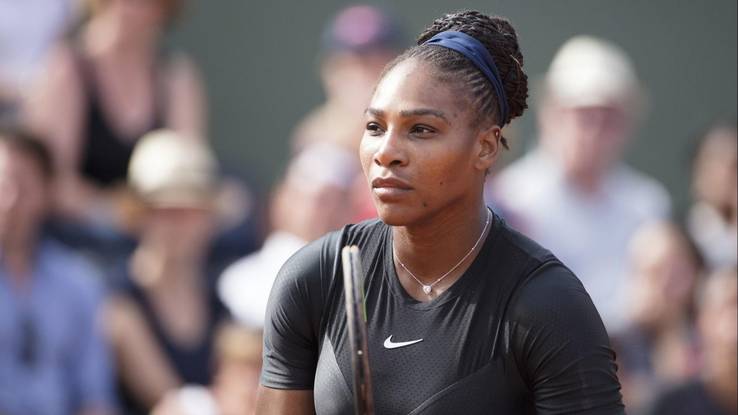 When you play tennis at the elite level and you're a woman, you can't go out there with makeup, because you're just going to sweat it off. Serena does wear eyeliner on the court, but that's it. It's a heavy-duty eyeliner that won't smudge or run into her eyes. The rest of her face is clean. While Serena loves to get done up when she isn't working, the whole world sees her playing makeup-free (or almost) all of the time. According to Allure.com, Serena filed a patent for a beauty brand in March of this year. The brand name she chose is, "Anares". That's Serena spelled backward.
4

Scarlet Johansen (Tries Too Hard)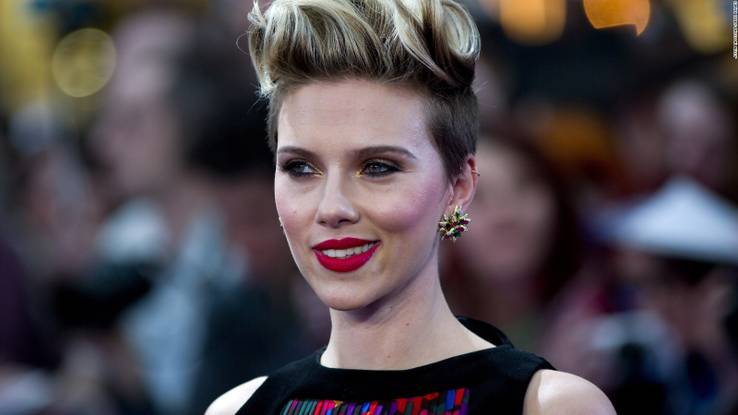 Scarlett likes makeup. She's often photographed with a scarlet lip and the bright red lipstick does suit her personality. She seems like a courageous and confident person. Her choice of lip color says something about who she is. She's not afraid to stand out. However, her very bright lip colors are pretty distracting sometimes. When she tones it down, the results are often stunning. I'm wondering if Scarlett loves red lips because of her name. Maybe she feels that scarlet is her magic color. According to the Telegraph.co.uk website, she favors a Dolce & Gabbana lipstick called, "Devil". Try it if you dare!
3

Selena Gomez (Natural Beauty)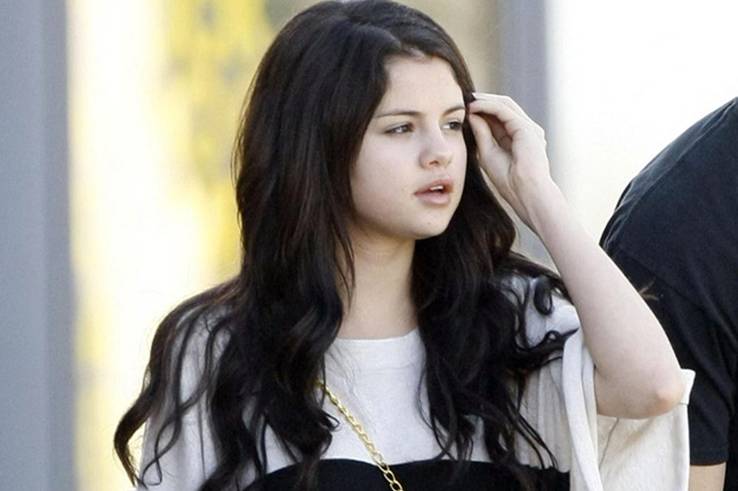 Selena looks so young. Her rounded face makes her look even younger than she is. Since she looks so fresh, she really doesn't need a lot of makeup in order to be attractive. Sure, she wears makeup, but her skin, coloring, and features mean that she looks just as good without it. According to Intothegloss.com, Selena believes that less makeup looks better. She owns a lot of makeup, but sticks with natural shades that suit her golden beige complexion most of the time, rather than going for high contrast. She gets eyelash extensions to save on time and makeup.
2

Demi Lovato (Tries Too Hard)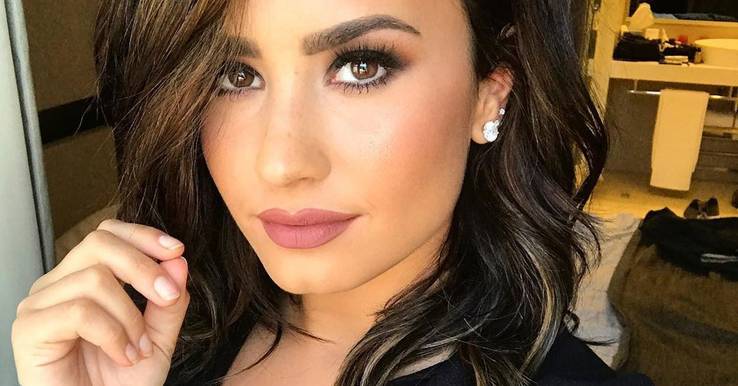 Demi Lovato has been having a hard time lately and her makeup is surely the last thing on her mind right now. We wish her well in her recovery. When it comes to her look, she does wear a lot of makeup for performances and special events. She also gets spray-tanned when she's touring or doing a lot of other public appearances. According to Elle.com, Demi is fond of 90's lip looks, such as brown and mauve lip colors. She also loves smoky eye makeup and cosmetics that give her complexion more glow. Demi is really cute without makeup. She has freckles and possibly should let them show more often!
1

Lupita Nyong'o (Natural Beauty)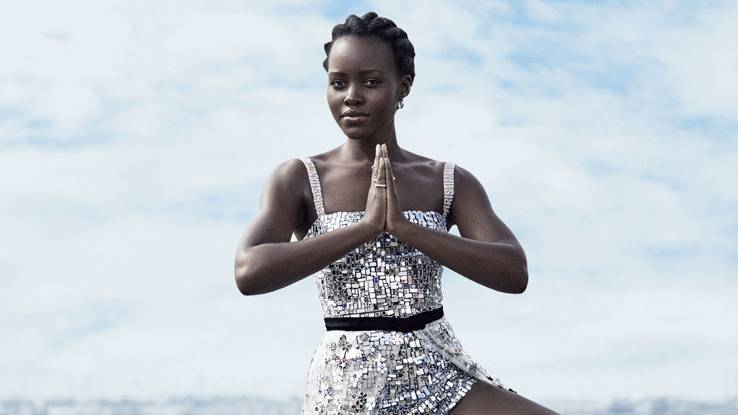 Lupita is beautiful and successful. She's talented in so many areas. She's accomplished a lot at a relatively young age. Lupita's makeup look is natural, but she added pops of bright color sometimes, especially when she's all dressed up in high fashion. According to Eonline.com, she goes for a magenta lip when she's wearing a bright pastel dress on the red carpet. When she's off-duty, she keeps her look really natural. Her features are lovely and she doesn't need to cover them up with a lot of makeup. For special events, her makeup artists add shimmer and glow to her skin.
Sources: Usmagazine.com, Elle.com, Vogue.com, Forbes.com, Marieclaire.com, Dailymail.co.uk, Billboard.com, Glamour.com
Source: Read Full Article