Here is what we know: she is a model, talk show host, producer, businesswoman, and an outstanding TV personality. But do we really Tyra? Tyra Banks started her modeling career at the young age of 15 and moved on to accomplish way more than many models who hit the industry before her. Combining zeal and beauty has seen Tyra walk past all the limits experienced by many women.
RELATED: 10 Wealthiest Super Models of All Time 
She became the first African-American woman on the covers of GQ and the Sports Illustrated Swimsuit Issue. She has also graced the runways for luxury brands like Yves, Saint Laurent, and Oscar de la Renta. However, behind her great image in front of the cameras, there are lots of her stories that remain untold. Here are ten craziest facts you never knew about Tyra Banks.
10

SHE WENT TO HAVARD ALRIGHT, BUT NOT FOR THE DEGREE
One of the most exciting stories about Tyra Banks was her bragging about having gone to Havard and being an Alumni. Many people blasted her for being a liar, including the president of Harvard Business School. Tyra had registered for an expensive Owner/President Program (OPM) that ran for nine weeks costing $33,000 per unit.
She earned a certificate of completion and not a degree as she implied, so she was an OPM alumnus, not a Harvard Alumni. We, however, know that she is one of the most intelligent businesswomen in the world anyway.
9

SHE IS A VICTIM OF ABUSIVE RELATIONSHIPS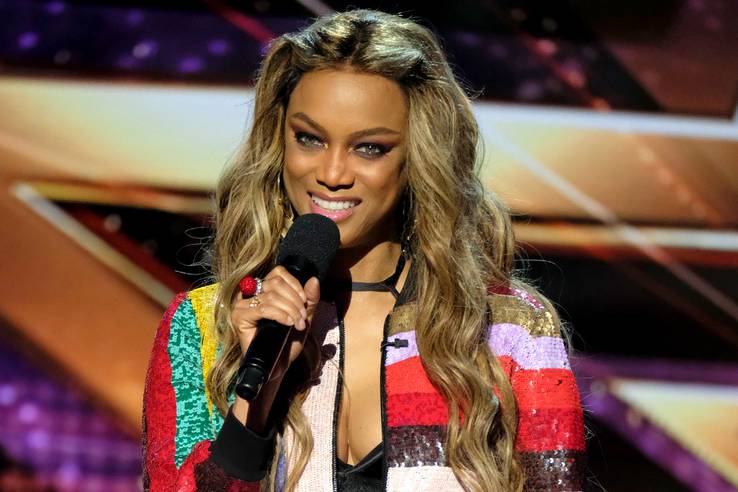 Speaking as a guest on Oprah Winfrey's show, she revealed that she had been a victim of an abusive relationship. She confessed that some of the relationships she had been in were both emotionally and physically abusive. Her revelation came as her opinion on dating violence regarding Chris brown's assault of singer Rihanna.
RELATED: The Top 10 Hottest Tyra Banks Pictures
Though she did not reveal which relationship it was, she had been in several relationships. It's quite a tough guess; she's dated Chris Webber, Seal, John Singleton, Will Smith, Craig Taylor, Rupert Everett, to mention but a few. She speaks about abusive relationships a lot on her talk show, The Tyra Banks Show, mentoring women all over the globe.
8

SHE WAS VERY MEAN IN HIGH SCHOOL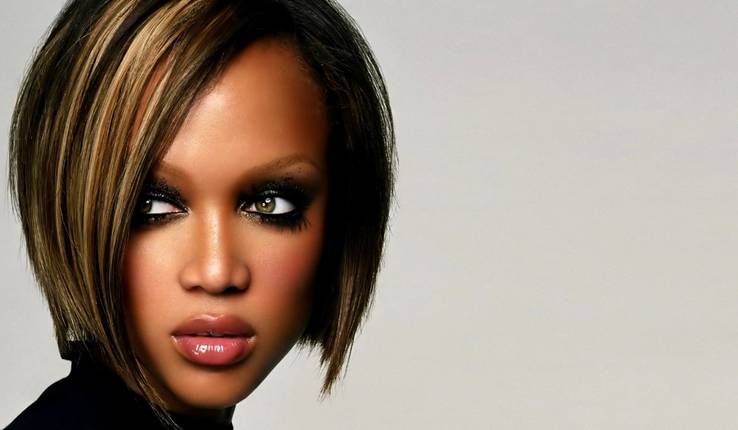 It is hard to Imagine Tyra's smiley face on the magazines being mean to anyone, but she was. Remember those mean girls that used to tease and gossip about you in middle school? They had a circle of cool and popular girls that you couldn't stand? Well, it's a hard pill to swallow, but Banks was one of them, and she led the clique.
Banks even had a vote out system to cast out the friends she didn't like out of the crew. Karma came back with a bang for the young lady as the bully became the bullied later on in her next school years as she struggled with self-image.
7

SHE APPRECIATED HER PARENTS' DIVORCE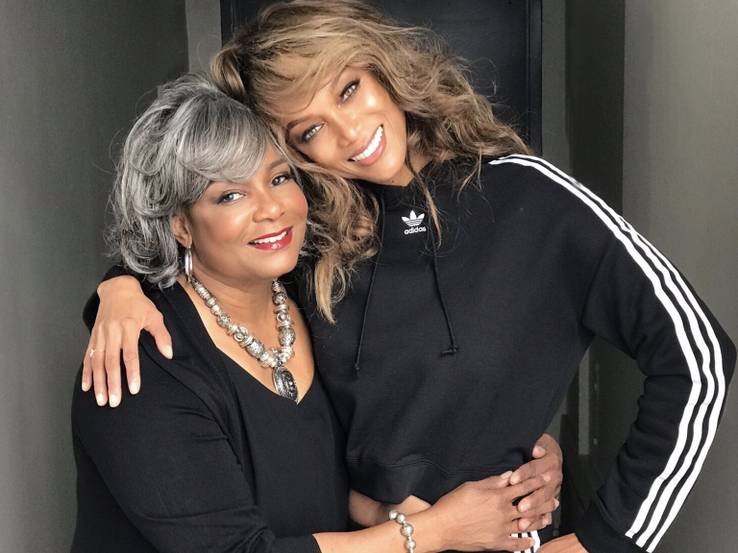 She must have been a special kid. Most youngsters don't take their parents' divorce lightly, but Tyra Banks was one of a kind. Her parents divorced when she was 6 years old. She reportedly said that it meant more love for her, double parents for double love.
RELATED: Profitable Poses: 10 Wealthiest Sports Illustrated Swimsuit Cover Models
Spending weekdays with her mother and weekends with her dad was a worthwhile adventure. She has an admirably close relationship with her mother, who helped her a lot in her career by being her constant motivator.
6

LOW SELF ESTEEM CONTRIBUTED TO HER SLIM BODY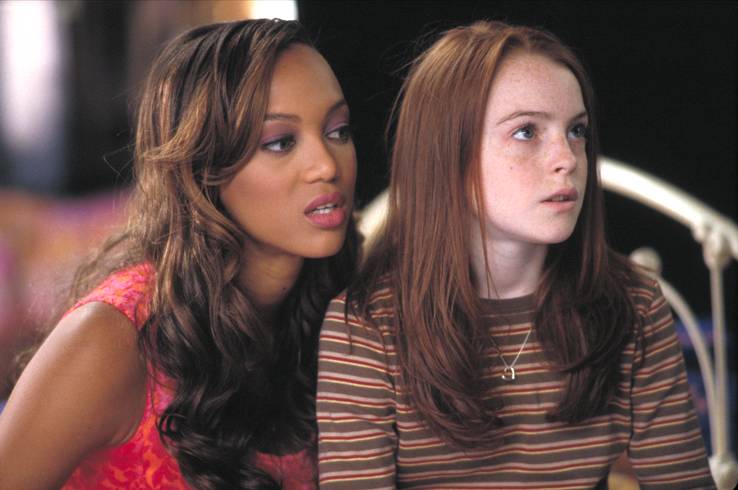 She had a major growth spurt when she was 11, she grew only 3-inches and lost a whole 30 pounds. It sounds more like a death sentence for an 11-year-old, but for Tyra, it made her career. This made the previously cute chubby little girl turn into a skinny teen making her schoolmates tease her looking so frail.
She was the subject of every lousy joke around her causing her to run home crying every other day. She got through the bullying with her mother's atypical advice, continually reminding her that success is the best revenge. Look at her now; she has turned her scars into stars.
5

SHE WAS REJECTED BY SIX MODELLING AGENCIES FOR BEING BLACK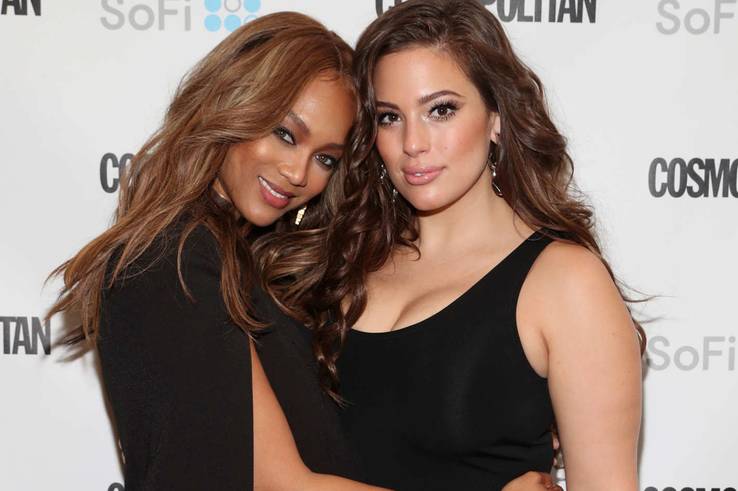 She had a rough start in her modeling career. She went through six rejections from modeling agencies before she had her big break with the Elite Model Management Agency. Four of the agencies rejected for saying that they already had a black model. One outrightly turned her down for being a young black model.
She also encountered a lot of criticism when she expressed her desire to become a TV producer. The ordeals she has battled in the entertainment and modeling industry have shaped her into a successful businesswoman. She owns her own production company, Bankable Productions.
4

SHE IS A STRONG ANTI-BODYSHAMING ACTIVIST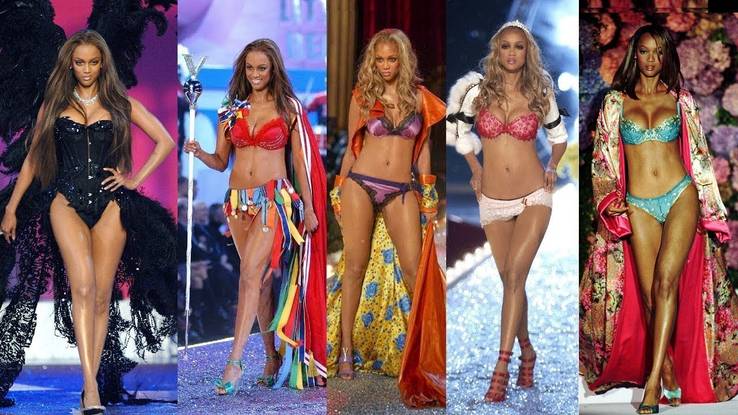 Her evolution from being a super skinny teen into a curvy lady has seen her go through a lot of body shaming. Fashion designers shunned her as her body became curvier during puberty. Rather than starve herself for fame, Banks sort a more sensible route to the top.
She made a list of designers that worked with curvy models and started knocking doors. Banks is trying to change the modeling industry's perception of the perfect size of a model. She applauded Vogue magazine for their ban on underage and too-thin models.
3

SHE WAS LABELED BLACK WIDOW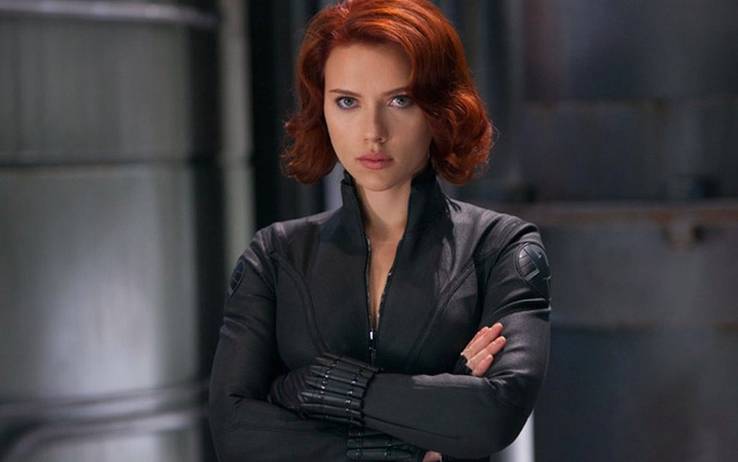 Her long list of relationships is nothing ordinary. Her friends haven't failed to notice her bad luck in relationships, calling her 'black widow' for her habit of breaking up with her partners after a short period.
Her relationship with Erik Alsa lasted for quite some time; the two had a son, York Banks Alsa, but separated soon after. She is currently dating her 'mystery man' who has been revealed to be Louis Bélanger-Martin, a Canadian businessman and ex-husband to Valérie Scraire. The two are reportedly living together and have been spotted several times together.
2

SHE DOES NOT DIET
The supermodel does not believe in diets. Up from her blooming years, she has not for once starved herself to fit the trade. She owes this all to her mother, who swore she'd be damned if her daughter had to starve to be a model.
RELATED: 10 Most Expensive Diets Only Celebrities Can Afford
Banks encourages the girls on her show, America's Next Top Model, to be comfortable in their skin and not worry about their weights. She is incredibly proud of her weight and does acknowledge that she, too, is a bit flawed by cellulite.
1

SHE HAS TOUGH RULES ON NUDITY AND DRUGS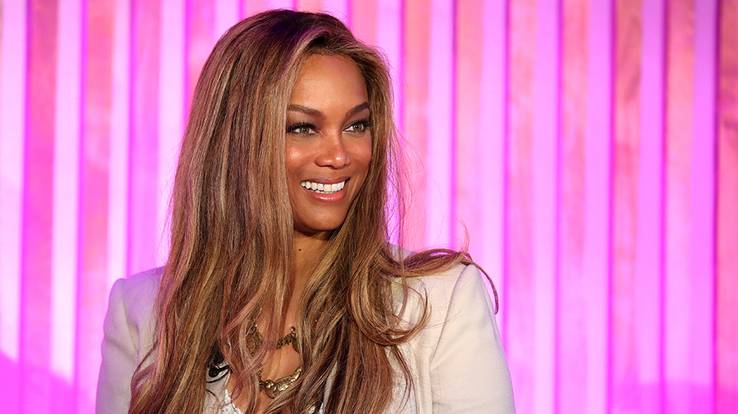 Sometimes, it does help to set a few standards for your peace of mind. Banks was very particular about her image and portrayal as a model. She had no business doing shoots that exposed her frontal nudity.
And it wasn't just about the nudity; Banks didn't take any shots with cigarettes or alcohol. This did not stop her from climbing up to the top. She still got booked by a ton of magazines, designers, and shows despite her terms and conditions.
NEXT: Social Media Moguls: 10 Instagram Fitness Models Worth A Million or More
Source: Read Full Article