As soon as Democratic presidential candidate Joe Biden announced Kamala Harris as his running mate, she was all anyone could talk about. When they won the election, Harris made history as the first Black woman and Asian American woman Vice President.
Harris' husband Douglas Emhoff also embarked on uncharted territory as the country's first Second Gentleman. He's a former entertainment lawyer and has been supporting her political career along the way.
Emhoff has been by Harris' side throughout the campaign and, now, in her role as vice-president. There's been no reason to ask if Kamala Harris is married, because Emhoff is never far away.
So, it's time to get to know Harris' husband Douglas Emhoff and their sweet love story.
Douglas Emhoff left his law firm when his wife was sworn in.
Emhoff was a partner at the law firm DLA Piper, but quietly left his job in late 2020 after his wife was sworn into office, according to The New York Times. He has 25 years of experience in law and specialized in media, sports, and entertainment, according to his LinkedIn profile.
"He maintains a very visible public presence in California and DC. Doug is known for tackling and resolving the toughest problems—whether by aggressively litigating high-stakes cases in the public glare or acting as a trusted advisor behind the scenes," his bio reads.
Emhoff previously worked for Venable LLP, Whitwell Jacoby Emhoff LLP, Belin Rawlings & Badal, and Pillsbury Winthrop Shaw Pittman LLP.
Emhoff now works for Georgetown University.
In December, Emhoff shared that he is joining the Georgetown University Law Center to teach a spring course called "Entertainment Law Disputes." Emhoff also serves as a Distinguished Fellow of Georgetown Law's Institute for Technology Law and Policy, as part of a new entertainment and media law initiative for the school that includes a speaker series and other projects, Georgetown University announced.
"I am delighted that Douglas Emhoff will be joining our faculty," said Georgetown Law Dean William M. Treanor in a press release. "Doug is one of the nation's leading intellectual property and business litigators, and he has a strong commitment to social justice. I know our students will greatly benefit from his experience and insight, and I am eagerly looking forward to his arrival."
He earned his law degree from USC.
Emhoff graduated from the Gould School of Law in 1990. He majored in Communication and Media Studies at California State University-Northridge.
He knew he wanted to be an attorney since he was a kid growing up in Brooklyn, NY, per The Hollywood Reporter.
He met Harris on a blind date.
Harris and her husband were set up by one of her close friends, PR consultant Chrisette Hudlin, according to The Hollywood Reporter.
They dated for about a year before he popped the question in her apartment, per The San Francisco Chronicle. On March 27, 2014, he got down on one knee, and Harris said yes to his diamond and platinum engagement ring.
They married in a courthouse ceremony in Santa Barbara on Aug. 22, 2014. Harris and Emhoff wrote their own vows, The San Francisco Chronicle reported, and their first dance was to Corinne Bailey Rae's "Like a Star." They didn't jet off on a honeymoon.
For more romantic anecdotes, check out Harris' book The Truths We Hold.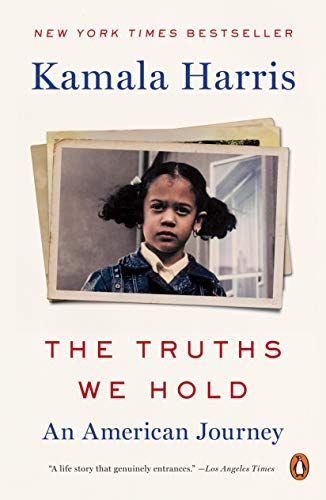 Emhoff is close with his family.
He has two children from his previous marriage. When he and Harris married, she become "Momala" to Ella and Cole. Harris and Emhoff's ex-wife Kerstin "are dear friends," according to her essay for Elle. She added, "our modern family is almost a little too functional."
Kerstin later opened up in a profile in Marie Claire about Harris' relationship. When she learned her ex-husband, Doug, was dating her, she remembers, "I just thought, 'Wow, that's cool. Don't mess this up!'" Kerstin also volunteered her services to Harris' presidential bid before it ended in 2019.
During an interview with Dana Bash, Harris also shared that Kerstin was "key" to her relationship with Cole and Ella. "One of the keys to my relationship with Cole and Ella is their mom," she said. "We are friends… The thing about blended families—if everyone approaches it in the way that there's plenty of love to share, then it works."
Emhoff's parents have been married for 62 years, and are also big supporters of his wife, as he shared in a sweet 2019 tweet:
Source: Read Full Article