Unique Wedding Bands
When it comes to wedding planning, modern couples opt for personalised and meaningful elements – and these most definitely include wedding rings. From alternative metals to lab-grown diamonds, a dreamy accessory's options are nearly limitless. That said, let's see what the contemporary jewellery scene has to offer!
Wedding bands can be of any type starting from sparkly eternity rings to simple yet adorable cocktail rings. They can be worn as a second piece of a bridal set or on their own. In recent years, the design of wedding rings has changed drastically. It acquired more individualism, no longer is a polished unadorned band the market driver. If a thin, elegant shank was a fan favourite in the past, the focus shifted to flashy pieces now.
We've assembled a short guide on how to purchase coveted original band:
Cohesion
Before heading to assortment, the essential question you should ask yourselves is: do we want our rings to complement each other? Or do we prefer a distinct look? Discuss it with your partner openly. The online jewellery shops abound in wedding selections, so it won't be a problem to find both matching and diverse bands to every taste and budget.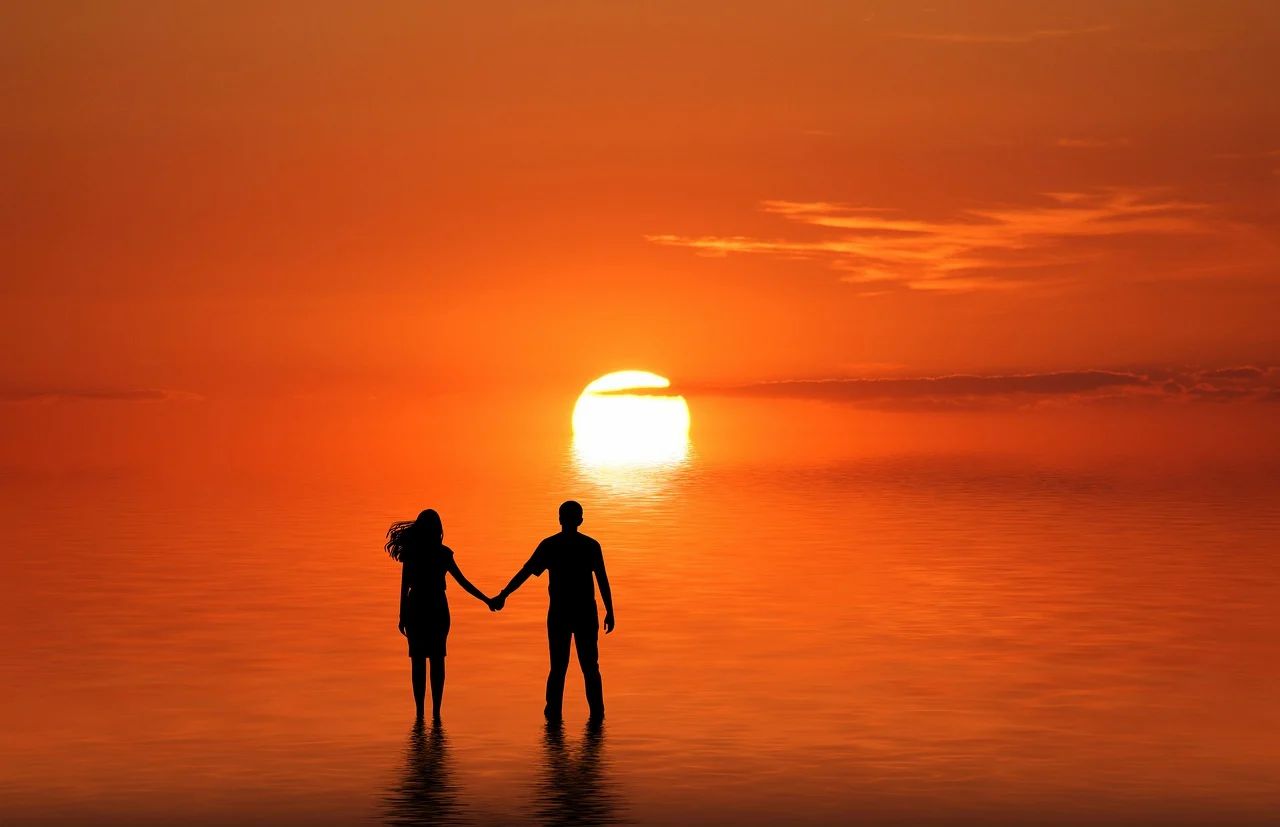 Bandwidth
The bandwidth is the first criteria you'd want to consider as it defines the general feel on the skin. If you have a dainty engagement ring resting on your finger, either find a befitting wedding band or wear a bulky piece on a different finger for the styles not to clash.
Yearning for an eternity band? Look through two or one-row variants. Two-tiered diamonds are a wonderful tribute to a bridal set and magnify the overall glow. We advise buying them to pair with a solitaire engagement ring. You can also drop traditional rounds and swap them for radiants. An enchanting sample is GS Diamonds Bead Set, in which glittering squares are neatly pressed against each other and hugged by white gold along the circle. Protection and chic in one package.
Type of Finish
The second significant factor to mull over is the rings' finish. Instead of a smooth surface, go for a distinctive pattern like a hammered or sandblasted one. Mix various precious metals and explore their intriguing substitutions: tantalum, tungsten and meteorite. The latter have become extremely popular among men. A raw black exterior highlighted by inserts of yellow gold provides a truly masculine avant-garde impression.
Shape
The third step is to decide upon the shape of your wedding bands. For women, there are a myriad of accessories that modestly underline beauty. Take, for instance, a delicate Sol ring in rose gold with tiny drops from GS Diamonds wedding rings collection. The subdued sheen and quirky design make it a number one choice for romantic and artistic souls. If you are an eccentric person and appreciate extra blink, select an infinity band mirroring the curves of the renowned symbol. For men, there are a plethora of choices too. The shapes vary from stylish and restrained to bold and pompous. Men's bands are usually characterised by attention to detail. For example, one can't help but admire the intricate work in a honeycomb wedding band. The jeweller created the illusion of three-dimensional depth by blackening hexagonal pockets and surrounding them with a thin yellow gold edging. A real honeycomb for your honey!
Colouring
Time to switch to colouring. Add gemstones or toned diamonds here and there to forge a "patchwork" ensemble. Bright, chunky wedding bands are in high demand among fashion icons and celebrities. They are an embodiment of free style and adventurous spirit. Even men can obtain extravagance by choosing rose gold rings with encrusted twilight diamonds.
We understand that jazzy jewellery is not for everyone. Suppose you are looking for a classic design with a hint of «spiciness». In that case, we recommend sticking to the unadorned metal band and accentuating it with diamond earrings, tennis bracelets or pendants.
Ring Size
The last step of your shopping process is determining the correct ring size. You don't want your bands to be too tight or too loose. Ideally, you should aim for the golden mean. If you don't know your or your partner's size, you can take measurements at jeweller's or follow online instructions.
That about covers it. But don't forget regardless of which bands you pick, the important thing is what they represent.