While it's not clear if fans enjoyed the latest musical adaptation of Dr. Seuss' classic, they certainly enjoyed relentlessly making fun of it — when they weren't cringing and hiding and begging Jim Carrey to come save the show.
There have been a lot of interpretations of Dr. Seuss' Grinch over the years, but it doesn't look like this latest one is going to go down as beloved as the original animated version, or Jim Carrey's live interpretation.
The latest televised musical on NBC skipped the live aspect — and according to many, the entertaining aspect as well. "Dr. Seuss' The Grinch Musical!" was certainly musical, and had a solid song-and-dance man at the helm in "Glee" star Matthew Morrison.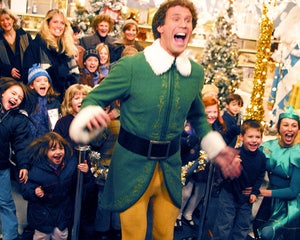 Will Ferrell to Reunite with Elf Cast as Democratic Fundraiser for Georgia Runoff
Alas, the final result wasn't nearly as solid as either its source material or its cast or even most of the previous iterations of this classic property.
And Twitter did not hesitate to let it be known just how they felt about Mr. Schue gyrating and moaning and breaking the fourth wall to stare directly into their souls over and over again throughout this disasterpiece.
He even went so far as to insult your couch … or at least those of you who happened to be watching the show from a couch. Otherwise, he clearly wasn't talking about you! Whatever you were sitting or laying on is simply divine!
Nevertheless, even though the production was more than likely aimed at younger audiences, it was the older ones who took to social media to express their horror at what appeared to be more inspired by Jim Carrey's manic Grinch than the original animated classic.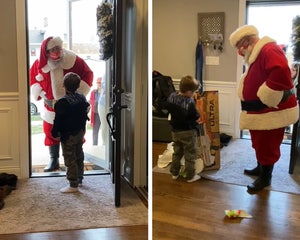 Real Santa Delivers Nerf Gun to Devastated Boy Denied at Mall
The problem is that there is only one Jim Carrey and no one can come close to what he does physically and how he delivers a line. But even as Carrey's Grinch was all a bit too much for purists, it was a sight (and a half) better than Morrison's pale imitation.
He reminded us more of Mike Myers' attempt to pick up that Seuss baton from Carrey in the disastrous "Cat in the Hat" debacle that someone deemed fit to actually describe as a movie. It was a bad trip that took way to long to come down from and no one can convince us otherwise!
And no, we're not going to talk about fart humor here. We have standards, you know!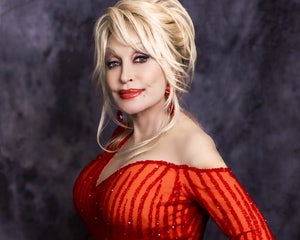 Why Dolly Parton Doesn't Want Any 'Big Presents' for Christmas
An adaptation of the 2007 stage production, NBC's take did offer impressive staging and solid vocals, though none of the songs not lifted from the animated classic really stood out at all. The whole thing was either bland or uncomfortable, with a lot of that having to do with the creative choices Matthew Morrison was making.
We're not sure if it was the director or Morrison, but whoever told him he should do some hip thrusts and moan more should be stuffed up the chimbley post-haste! Whether this was aimed at kids or not, no one needed to see or hear any of that.
In the end, "Dr. Seuss' The Grinch Musical!" will go down as — a thing that happened. But at least it gave us a whole evening of fantastic tweets that were often more entertaining than what was on our television screen.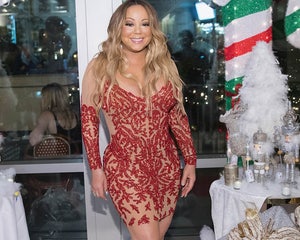 How Mariah Carey's Dark Childhood & Divorce Influenced Her Love of Christmas
Got a story or tip for us? Email TooFab editors at [email protected].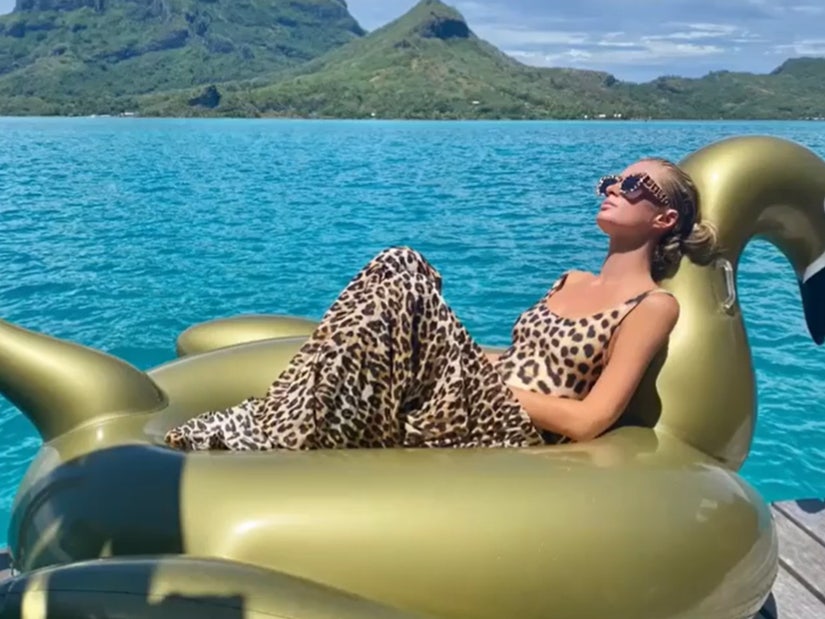 Source: Read Full Article