Actress Meghann Fahy, who plays plucky fashion assistant Sutton on Freeform's The Bold Type (returning April 9), wouldn't describe herself as a morning person. But with a routine focused on nourishing her body and mind, she's off and running in heels in no time.
Early call times can be rough

"I usually set my alarm for 4:15 a.m. when we're filming. It is absolutely necessary for me to set it for 30 minutes before I have to get up. I hit snooze at least three times, then make moves."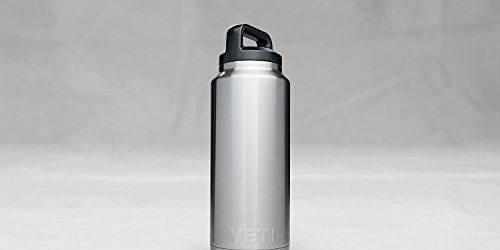 Water before everything
"I down a massive Yeti water bottle, pre-coffee. Hydrating myself is key. I drink so much more water than I even care to drink because I think that it really really helps me get through those 14-, 15-, 16-hour days that we pull sometimes. It helps mentally and physically, and it's great for my skin."
Working out is my release
"On days I can sleep till 7:00, I go to Orangetheory or run. I live in [Brooklyn], so I run by the water a lot. Heavy breathing and sweat give me clarity. If I can't, I do a breathing exercise on a fancy meditation app, Calm."
It rains a lot in Vancouver which is not where this photo was taken
A post shared by Meghann Fahy (@meghannfahy) on
I try to put my best face forward
"I've gotten super into eye patches. I use Skyn, which don't slide or rip. Also, I was introduced to the jade roller. [I] put it in the freezer and roll it around [my] face. It's cold, and I think the pressure that the jade provides is kind of perfect for blood flow and depuffing—and it just feels really good."
A podcast keeps me informed
"There's so much going on in the world, it's hard to keep up. I listen to The New York Times'  The Daily podcast as I get ready, to stay on top of the really important things. [It] makes all of the political information really palatable and accessible in a way that I think is lovely."
Adorable & candid tbt of me at my best!!!!!
A post shared by Meghann Fahy (@meghannfahy) on
Eggs fuel my day
"Breakfast is my favorite. When I travel, I search for the best diner to check out. I'm an omelet girl. I put hot sauce on everything."
I have one million photos of our time shooting in Montreal, but this one from last night is my very favorite. We'd just wrapped season 3, we were sitting on a trailer floor drinking champagne out of paper cups talking about how it felt to be in this moment together and our wardrobe supervisor opened the door and captured it. I look at this photo and I just feel HAPPY. I really love these sisters of mine.
A post shared by Meghann Fahy (@meghannfahy) on
Playlists get the cast pumped for filming
"When we [castmates Katie Stevens and Aisha Dee] arrive on-set, we get ready with music. We take turns curating play-lists; we learn a lot of new music from each other. My friends tease me because I like sad songs. I connect with myself best when I hear something that tells a story."
Source: Read Full Article