Jenelle Evans has had an uphill battle for most of her life. She's had a rocky relationship with her mom for years, she's had several relationships fall apart, and most recently, she's lost custody of her kids over a crime her husband allegedly committed. But now that Evans' kids aren't with her, where are they? Are they safe?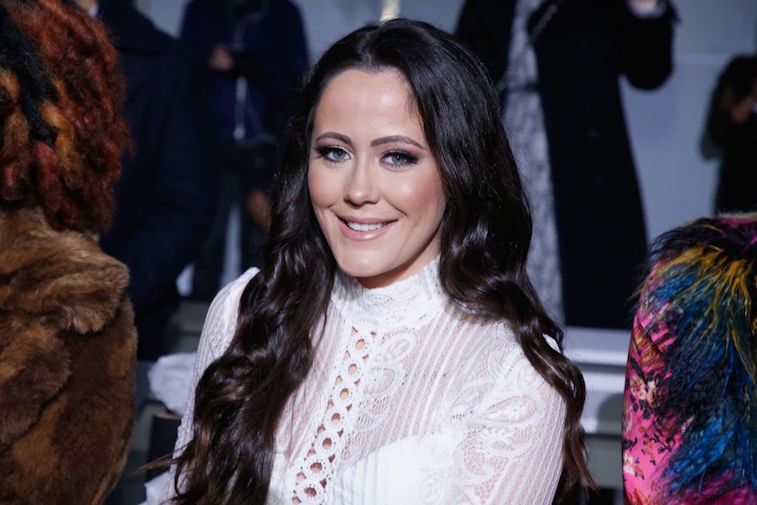 Evans' husband David Eason has gotten himself into trouble in the past
Evans has had several relationships since she's been on Teen Mom 2, but her most recent relationship with Eason has been nothing shy of complicated for the show. In 2018, Eason made homophobic and transphobic comments on Twitter, and fans protested that MTV should fire him from the show. MTV cut ties with Eason, but it created tension between Evans and her producers. In the show's season finale, Evans said that she was unhappy with having to constantly be far away from Eason in order to film and that she would ultimately side with Eason over the show.
In early May, Eason caused a great deal of controversy once more when he allegedly shot and killed the couple's French bulldog after it tried to scratch his daughter, Ensley. MTV subsequently fired Evans from the show, and fans called for justice for the couple's dog.
Eason's actions have cost Evans custody of her children
Eason's behavior has cost Evans a lot. Not only did she lose her high-paying spot with MTV, but Child Protective Services decided to do an investigation after Evans' ex, Nathan Griffith, requested a wellness check on his son, Kaiser, who was staying with Evans when the dog was killed. Evans has since lost custody of her children while CPS investigates the matter. Fellow Teen Mom 2 star Kailyn Lowry, who has had a feud with Evans for a while, said she hopes that both Evans and the children are safe.
Evans' kids are currently staying with various family members
Evans' children can't be in her custody, so they're staying with family members instead. Jace, Evans' oldest child, is staying with her mother, Barbara; she has full custody. Kaiser, Evans' middle child, is staying with his father, Nathan, until things get sorted out. And Ensley, the couple's daughter, is reportedly staying with Eason's mother. (There were rumors she was staying with Barbara, also, but those don't appear to be true.) Teen Mom 2 star Lowry said that some fans had asked if she would volunteer to take in Evans' youngest child, but she said she doesn't have any plans to do so.
It could be several years before Evans regains custody of her children
Right now, it's unclear how long it will be before Evans canget her kids back. It depends on several factors, including the investigationinto what happened with Eason and the dog. It also depends on whether CPSdetermines that the kids are living in a potentially emotionally or physicallydangerous environment. Investigations like this tend to last somewhere around ayear, but it can be up to several years. Some suggest Evans could get the kidsback sooner ifshe divorces Eason, but it doesn't look like that's on the table anymore.
Check out TheCheat Sheet onFacebook!
Source: Read Full Article