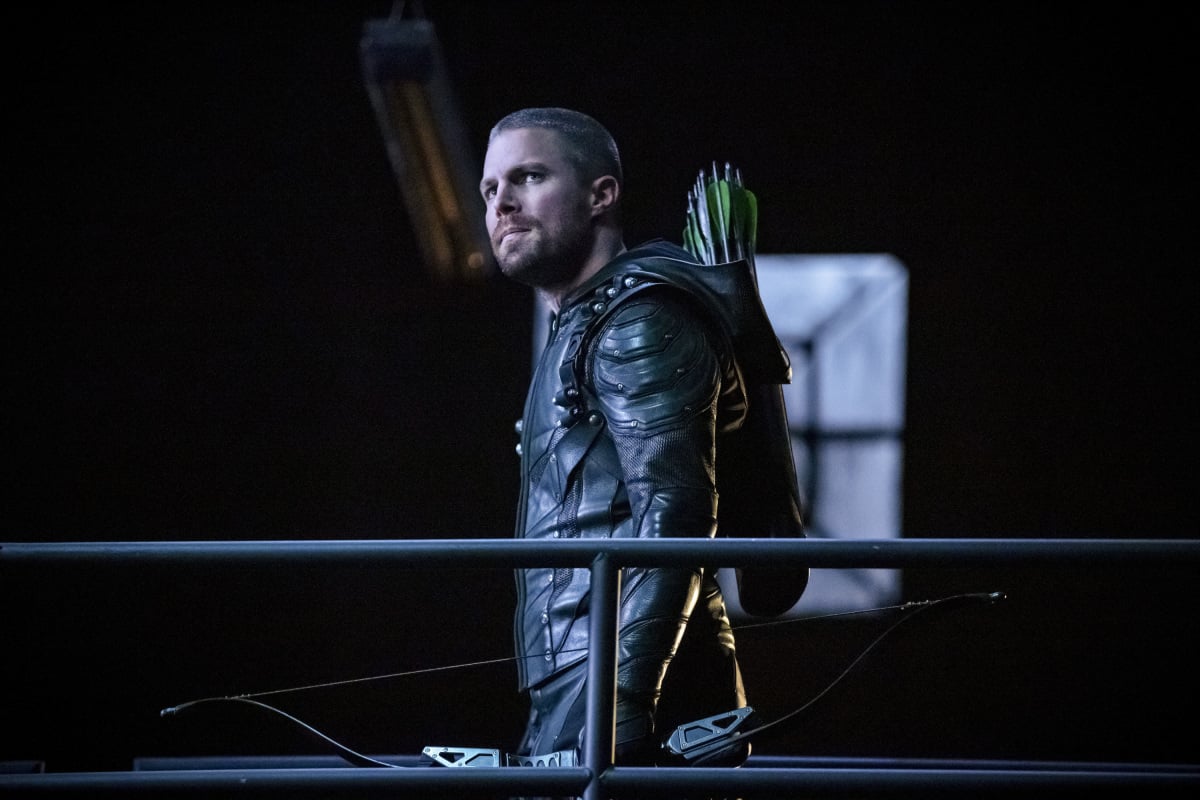 The Green Arrow is putting down his bow and arrow for good. Star Stephen Amell revealed that Arrow's recently announced eighth season will be its final one and consist of 10 episodes.
Amell made the announcement via Twitter on Wednesday night. "Playing Oliver Queen has been the greatest professional experience of my life . . . but you can't be a vigilante forever," he wrote. "Arrow will return for a final run of 10 episodes this Fall. There's so much to say… for now I just want to say thank you."
When The CW's flagship DCTV series first aired back in 2012, it introduced viewers to a darker take on the legendary Green Arrow. The show — which is currently in the middle of its seventh season — went on to spawn other series that formed an entire universe. Known as Arrowverse, that includes The Flash, DC's Legends of Tomorrow, Supergirl (which The CW acquired from CBS after its first season), and, most recently, Batwoman.
Though Arrowverse fans will surely miss seeing the Emerald Archer on screen, we're sure the final season will be an epic ending. After all, the next DCTV crossover event, "Crisis on Infinite Earths," is slated to occur during the eighth season, and it's bound to have a profound affect on the entire Arrowverse. We can only imagine how Arrow's departure will relate to that.
Source: Read Full Article