Prince Harry and Meghan Markle love being parents. But every parent has those moments that are much harder than others — especially while simultaneously trying to cope with the ongoing coronavirus pandemic and a massive royal exit. Harry recently revealed that he certainly has days that are harder than others — and that raising an 11-month-old has been "tough."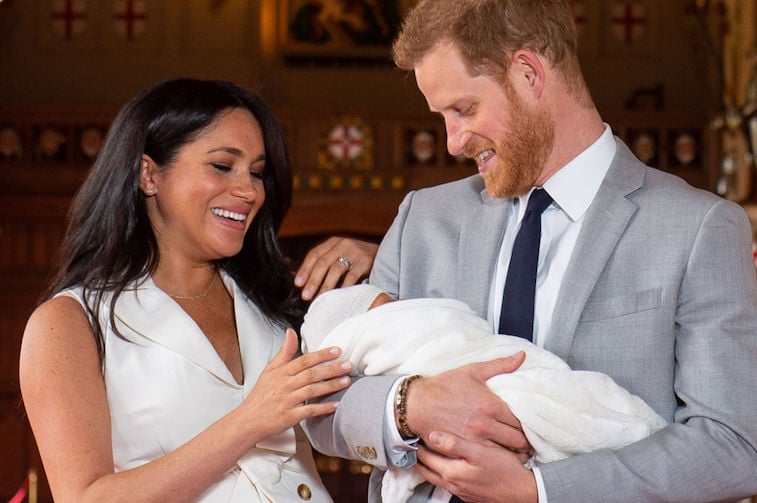 Prince Harry and Meghan Markle welcomed Archie last year
Harry and Meghan didn't wait long to start a family afterthey wed. The two were married in May 2018, and by October 2018, they hadannounced that they were expecting their first child. Bookies in the UnitedKingdom constantly placed bets on whether the two would welcome a boy or girl,but the royal family kept the baby's gender a secret until after the duchessgave birth.
Meghan and Harry welcomed Archie Harrison in May 2019, but they've kept him away from the spotlight as much as possible since his birth. The two have only shared limited photos of their son, and he was a big reason for them to step back from royal life, too.  
Meghan and Harry recently left the family in part to give Archie a better life
In January 2020, Harry and Meghan announced that they wouldno longer be senior royals. The two hada few reasons for making the decision. Harry had always dreamt of a moreprivate life, and the negativity shown toward Meghan had become too much forthe couple to handle. But they were also thinking of Archie when they steppeddown, too.
Meghan and Harry chose not to give Archie a royal title when he was born, foreshadowing their interest in leaving the family. They want to spend as much time with him as possible and raise him outside the spotlight. It would have been very difficult to do that while living under the royal microscope.
Harry recently said that raising Archie has been "tough"
Every parent knows that when it comes to raising kids, somedays are better than others. During Easter weekend, Harry spent time on a videocall with members of WellChild, an organization with which he does a lot ofwork. During the call, he spoke a bit about what it was like raising a babyboy.
"Of course, there are going to be hard days… Having one kid at 11 months old is tough," he said. But he also added that we must "celebrate those moments where you are just on the floor rolling around in hysterics." Certainly, some days are better than others — especially for new parents. And Harry now knows all too well what that's like.
The couple might have hinted that they'll only have one child 
Harry and Meghan might have subtly hinted that Archie willbe their only child. The two recently announced their new charity initiative,which theycalled "Archewell" after their son. Harry once revealed that the couplewould not have more than two kids, and it seems odd to name a charity after thefirst born if you plan to only have one other child.
Of course, the couple's family plans are not known, but itmakes sense that they might choose not to expand their family and insteadexpand the charitable work they continue to do around the world.
Source: Read Full Article