Now that Prince Harry and Meghan, Duchess of Sussex have evolved past living that royal life, fans around the globe are wondering just how they're navigating a new normal. The couple recently purchased a $14.7 million Santa Barbara retreat and are enjoying time there with son Archie. But what's going on at home?
Royal followers are decoding a secret message they saw during a recent Zoom call. It all has to do with what they saw in the background.
Prince Harry and Meghan Markle are doing Zoom meetings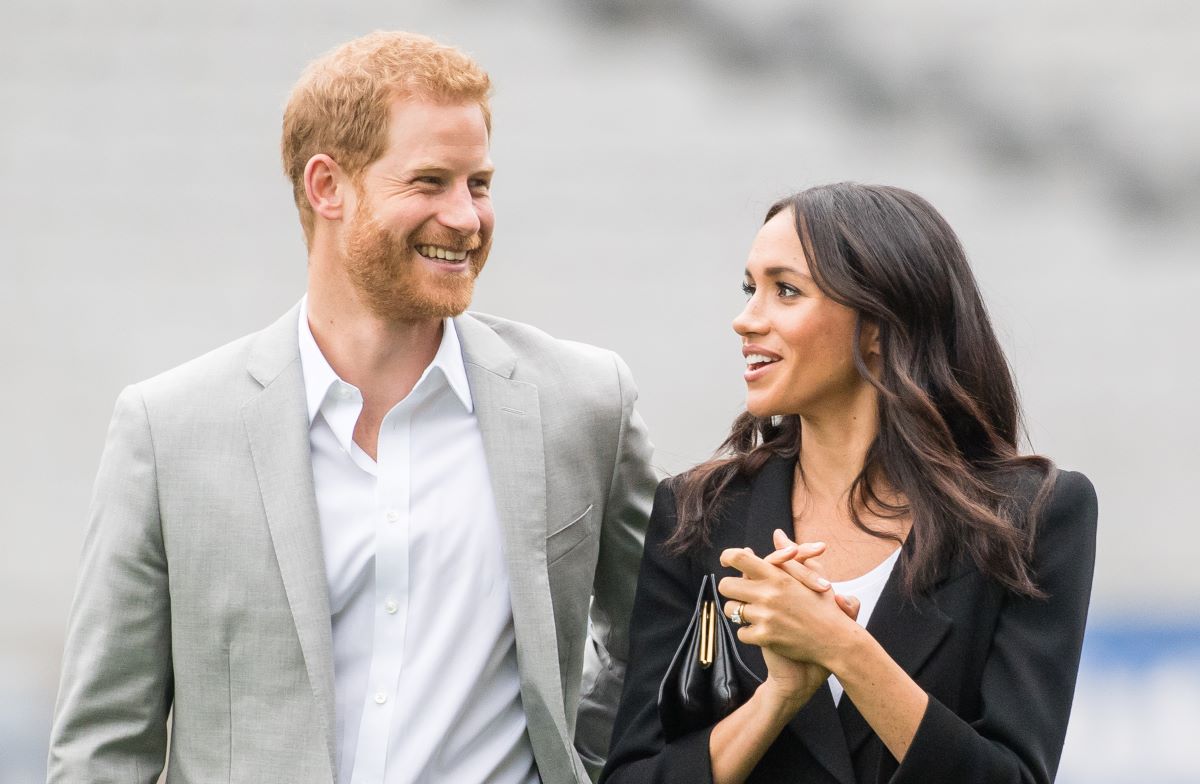 We know that the Duke and Duchess of Sussex have no plans on returning to London anytime soon. Plus, they just signed a lucrative deal with Netflix and are passionately working on projects which reflect their personal values. The couple keeps hinting at what matters most during virtual interviews.
But these revelations go beyond the sound bites. Perceptive fans noticed a stack of books behind Meghan during a recently recorded video call. These selections say more about the former working royals than words ever could.
Meghan Markle shared a message during the 'America's Got Talent' finale
It all happened when the Duchess of Sussex surprised viewers with a video message to finalist Archie Williams on America's Got Talent. After complimenting his name, Meghan went on to express her support for the contestant, who appeared on the show after being wrongly incarcerated for 36 years, Vanity Fair reported.
"We've been so moved by your story and we have been cheering you on every week, and it's not just because we're partial to the name," Meghan said.
"So a very special message to you that I will probably be saying all of my life, but on this night it is specifically for you: Archie we are proud of you and we are rooting for you and we can't wait to see what you do. We're in your corner."
Archie didn't receive enough votes to enter the top 5 after singing "Everything You Touch is a Song" in the finale, which resulted in his elimination.
Fans saw the couple's book collection in the background
Meghan had an extensive stack of reading behind her during the call. On the pile, royal followers spotted several photo-centric books, including a book of portraits by celebrity photographer Marc Hom, Annie Leibovitz's A Photographer's Life 1990-2005, and Women: National Geographic Image Collection.
So it's clear Meghan and Harry enjoy photography. Besides those books, Meghan had a copy of The Black Godfather on display. The nonfiction work is based on a Netflix documentary about music executive Clarence Avant. It's probably not a coincidence that Meghan chose that book considering she just signed that huge contract with Netflix. Maybe she's doing some studying for her future specials?
And finally, fans noticed the book Wood and Iron: Industrial Interiors. An interior design book is a logical addition to Meghan's reading pile considering that she just purchased a home. Will her next video call feature a renovated background with wood and iron accessories?
It wouldn't be surprising. Royal followers will be watching to see what the Duke and Duchess of Sussex show off next.
Source: Read Full Article