Both Meghan, Duchess of Sussex, and Kate, Duchess of Cambridge, went on royal tours with their husbands during 2019. Fans may remember that Meghan and Prince Harry traveled to South Africa with their son, Archie Harrison. A few weeks later Kate and Prince Harry toured Pakistan. Now royal fans – and UK taxpayers – are asking: which royal tour was the most expensive?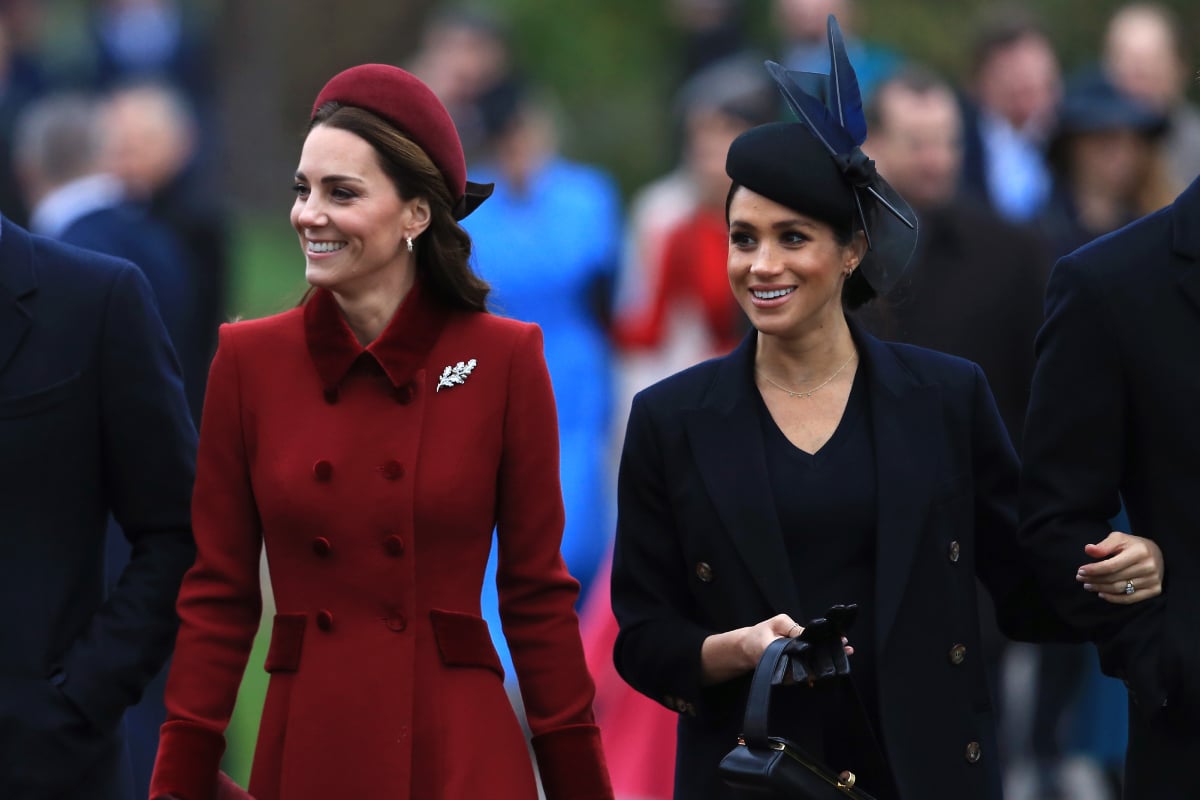 The royal family has numerous travel rules to follow
Before the pandemic hit, many members of the British royal family regularly traveled internationally. When it is safe to travel again, they will most likely return to that practice. And, when they do, they will have to follow the royal travel rules.
According to Hello! Magazine, the royal family doesn't always fly around the world in private jets. Instead, many family members fly commercially; and, their airline of choice is British Airways. The only exception is Queen Elizabeth, who no longer takes scheduled flights.
Royal family members always travel with a "top-notch security team." When William and Kate visited Los Angeles in 2011, they brought along a seven-person security team. Their visit to Canada in 2016 featured a 12-man squad.
One special rule for royal travelers is to always bring a black outfit. This was put in place after King George VI passed away while then-Princess Elizabeth was on a royal tour in 1952. Her Majesty was forced to wait in her plane for a proper mourning outfit before she could leave and be photographed.
Meghan Markle can't travel without one specific item
Royals also travel in style with monogrammed luggage. And, since all immigration rules apply, they must bring their passports.
In addition to flying internationally, the royal family also uses the British Royal Train system to travel in the UK. This is a dedicated transport system that the Queen regularly uses to travel to places like Sandringham for Christmas.
The senior royals also have a fleet of high-end cars to use when driving around London or the UK countryside. Cameras have spotted royal family members in Jaguars, Aston Martins, Bentleys, Audis, and Range Rovers.
When she was still a senior working royal, the Duchess of Sussex made several official visits with her husband and with the Queen. Meghan reportedly always carried a travel-size bottle of tea tree oil. Kate's travel habits include always bringing along Heaven skincare products made with bee venom.
Kate also brings along her personal hairstylist, Amanda Cook Turner. She always looks her best because she's always on camera when traveling. This is because royal photographers go on the road with members of The Firm for official visits and events.
Meghan Markle and Prince Harry's royal tour of South Africa was the most expensive of 2019
According to Hello! Magazine, William and Kate's trip to Pakistan set back British taxpayers approximately £117,116 ($150,000). That was actually number three on the list of most expensive royal trips of 2019.
Number two on the list was Prince Charles' two-day trip to Oman following the death of Sultan Qaboos bin Said. To pay his condolences, Charles chartered a flight costing £210,345 ($268,000).
The most expensive royal tour belonged to the Duke and Duchess of Sussex. Harry and Meghan's ten-day trip to South Africa in September 2019 cost UK taxpayers £245,643 ($312,000). The cost of their trip included their roundtrip from London to South Africa. They also had to pay for Prince Harry's chartered flights to Angola, Malawi, and Botswana.
The 2019 bill for royal travel – which includes every senior working member – was £5.3 million ($6.745 million). This was a 15 percent increase from the previous year. Of course, their 2020 bill is going to be much lower.
Source: Read Full Article