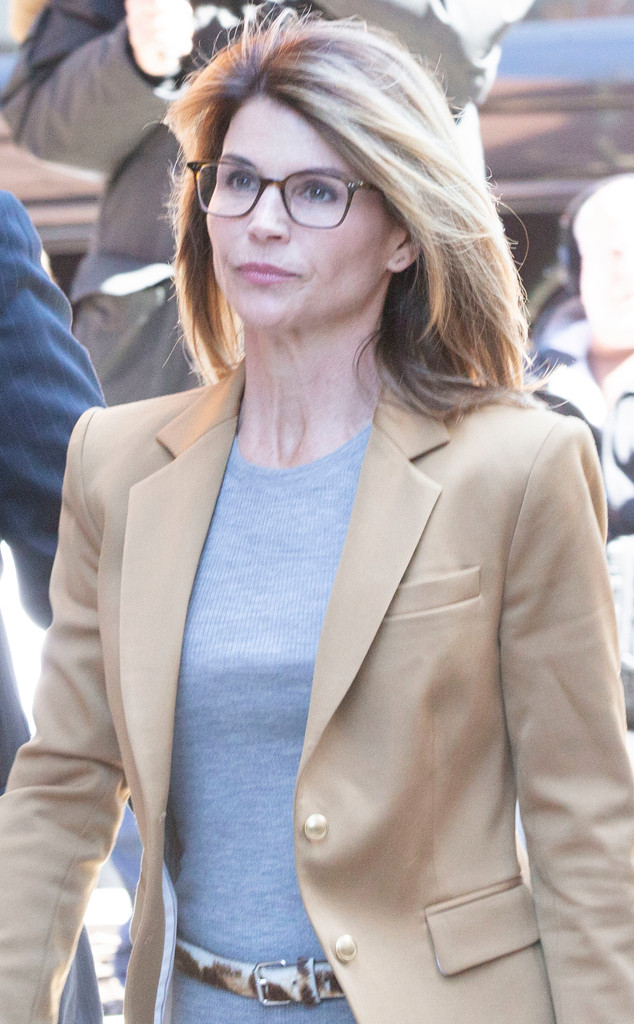 CJ GUNTHER/EPA-EFE/REX/Shutterstock
Lori Loughlin has entered her plea.
A month after she was arrested and released on $1 million bond in alleged connection with a massive college entrance exam schedule, the actress pleaded not guilty to one count of conspiracy to commit mail and wire fraud and honest services mail and wire fraud and one count of conspiracy to commit money laundering.
The money laundering charge emerged in a second superseding indictment last week. "Sixteen parents involved in the college admissions scandal were charged today in Boston in a second superseding indictment with conspiring to commit fraud and money laundering in connection with a scheme to use bribery to cheat on college entrance exams and to facilitate their children's admission to selective colleges and universities as purported athletic recruits," a Department of Justice press release from the U.S. District Attorney's Office for the District of Massachusetts announced on Tuesday.
Loughlin's longtime husband, Mossimo Giannulli, has also pleaded not guilty to the charges. Both waived their right to appear in court for arraignment and their pleas were filed on Monday.
Back in March, the couple was accused in an affidavit of agreeing to "pay bribes totaling $500,000 in exchange for having their two daughters designated as recruits to the USC crew team—despite the fact that they did not participate in crew—thereby facilitating their admission to USC." The couple are parents to Isabella, 20, and YouTube star Olivia Jade, 19, both students at the university.
According to the press release shared last week regarding the 16 parents who had been indicted, "The second superseding indictment also charges the defendants with conspiring to launder the bribes and other payments in furtherance of the fraud by funneling them through [Rick] Singer's purported charity and his for-profit corporation, as well as by transferring money into the United States, from outside the United States, for the purpose of promoting the fraud scheme."
E! News has reached out to the couple's attorneys for comment.
According to the press release, each charge carries a maximum sentence of 20 years in prison.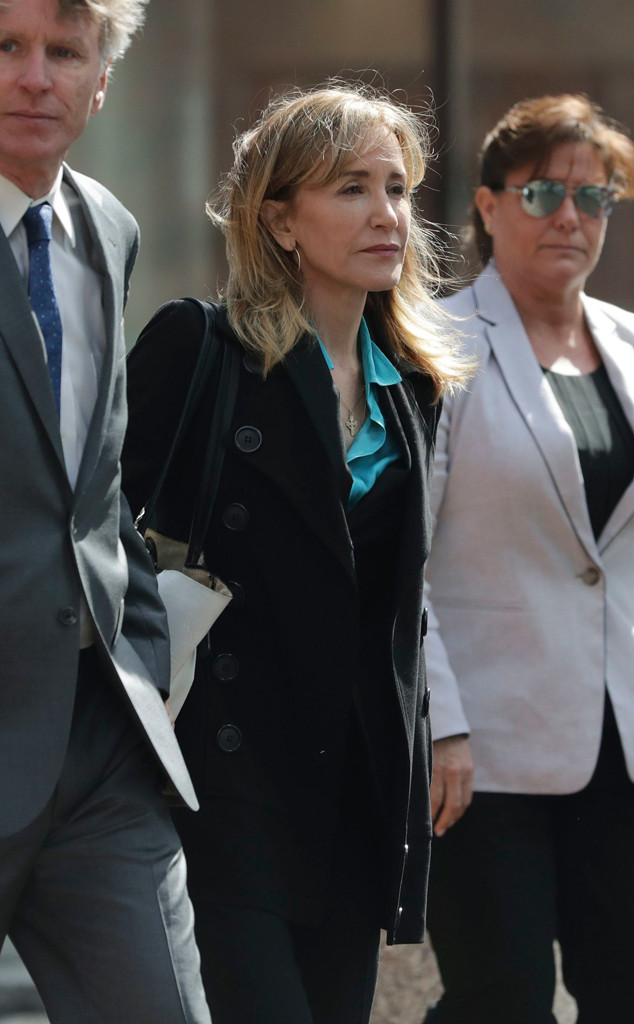 Charles Krupa/AP/REX/Shutterstock
Last week, Felicity Huffman, who was also charged in the scandal, announced she will plead guilty.
"I am pleading guilty to the charge brought against me by the United States Attorney's Office. I am in full acceptance of my guilt, and with deep regret and shame over what I have done, I accept full responsibility for my actions and will accept the consequences that stem from those actions," the Oscar nominee shared in a statement. "I am ashamed of the pain I have caused my daughter, my family, my friends, my colleagues and the educational community."
She continued, "I want to apologize to them and, especially, I want to apologize to the students who work hard every day to get into college, and to their parents who make tremendous sacrifices to support their children and do so honestly."
Source: Read Full Article