Claudia Jordan expressed her thoughts about Kanye West's run for the presidency and Kim Kardashian West's support of the Black community.
The reality star and host of Fox Soul's Out Loud with Claudia Jordan admitted to being "embarrassed" by West's recent behavior. The rapper has shared his support of President Donald Trump and MAGA in the past. In July 2020, West also announced his bid to become President of the United States, which his wife, Kim Kardashian West, endorsed. Kardashian West has used her influence to speak out about prison reform issues throughout the last several years.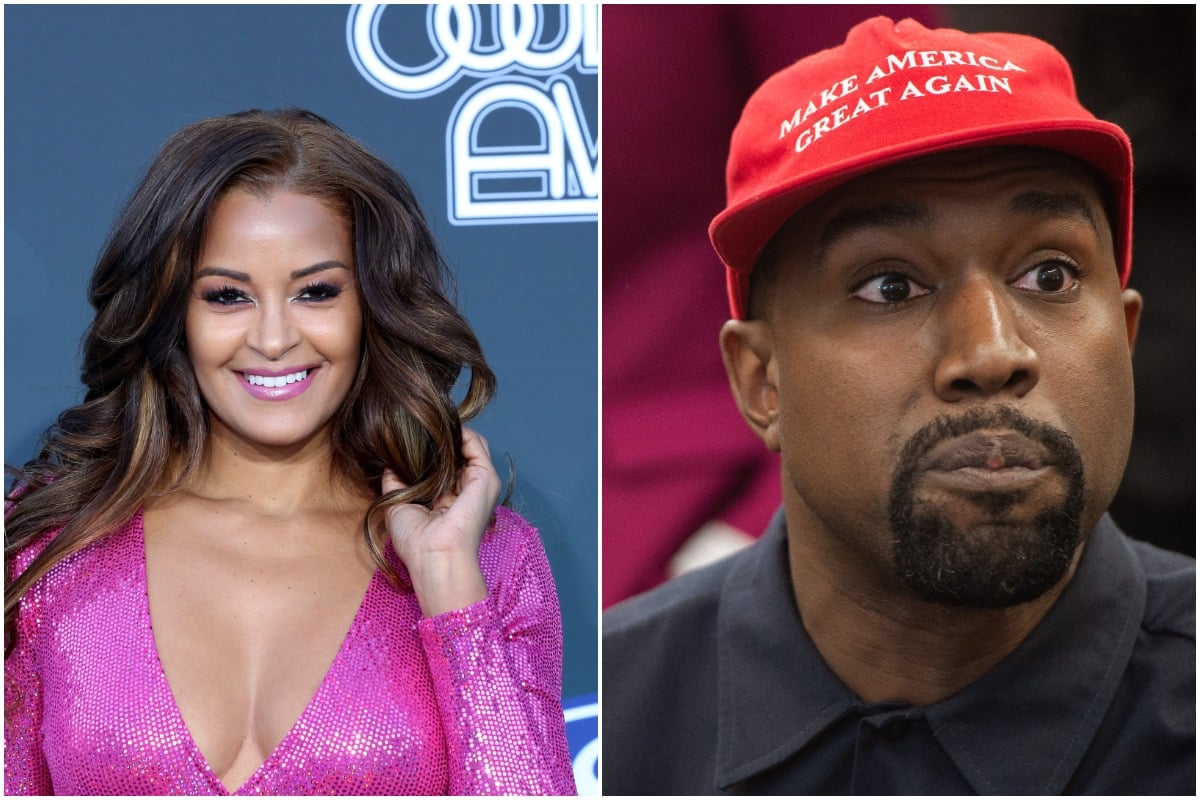 Claudia Jordan believes Kim Kardashian West is more of an 'ally' to the Black community than Kanye West
Jordan sat down with Hollywood Life and shared how she felt about West's presidential bid. The former Real Housewives of Atlanta star said she first met the rapper in the early 2000s at Jamie Foxx's house. She said she'd been shocked at how he's seemingly changed throughout the years politically.
While she said she disapproves of West's current views, Jordan praised Kardashian West for the work she's currently doing. In 2018, Kardashian West pleaded with Trump to give Alice Marie Johnson clemency, a Black grandmother sentenced to life in prison for a non-violent drug offense.
"I just feel like, Kim to me is more of an ally to the black community…" Jordan said. "She's over here to try to help get people free from prison. Even though I know, Donald Trump probably does it 'cause it's like a good PR move for him. Does he really care? Who knows? I don't know."
Claudia Jordan thinks Kanye West is 'being used' by Donald Trump
Unlike Kardashian West, Jordan said she believes West isn't using his relationship with Trump to his advantage. When West declared his bid for the presidency on July 4, 2020, he reportedly announced it to siphon votes away from Democratic presidential candidate Joe Biden. Jordan said she thinks West is being used as a pawn by Trump's administration without his knowledge.
"I just don't see how he doesn't see that he's being so used right now," Jordan said. "And get out of the way. You're not going to win the presidency. If you're just there to, try to siphon votes from Joe Biden's, that's not the right thing to do. Let your guy win on his own merits."
Claudia Jordan thinks Kim Kardashian West is 'very smart' when it comes to Donald Trump
After Trump accepted Kardashian West's plead for Johnson's pardon, Kardashian West continued to work with the White House regarding prison reform. She remains in touch with Trump's son-in-law, Jared Kushner, who led the administration's push for prison reform legislation ever since Johnson's case. Kardashian West is also pursuing a career in law and uses her social media influences to raise awareness about ongoing prison reform laws and police brutality cases.
Jordan said Kardashian West's ability to continue her work with Trump, and the White House is about her former friend and boss's ego. 
"He likes when people seem to like him, and she is very smart when it comes to that," Jordan said of Trump and Kardashian West. "I have no complaints about what she's doing. Can't no one say nothing to me about Kim Kardashian West right now?"
Source: Read Full Article