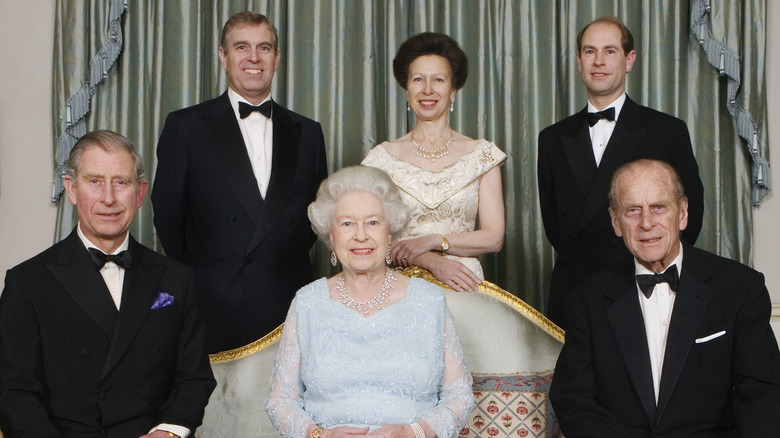 Tim Graham/Getty Images
By Amanda Lynne/Sept. 1, 2021 2:02 pm EDT
Omid Scobie is a name that royal family enthusiasts have come to know well. Scobie is a reporter and editor who has covered the lives of the British royals for years, per Harper's Bazaar. He also contributes to news broadcasts such as "Good Morning America" on a regular basis. In addition to his media coverage of the monarchy, he hosts his own podcast titled "The Heir Pod," where he dishes on all things royal family-related (via Harper Collins). While Scobie dishes on all the royals, he's reported to have a strong relationship with Prince Harry and his wife, Meghan Markle.
Scobie's knowledge of the Duke and Duchess of Sussex is so vast that he co-authored a biography about the couple titled "Finding Freedom." The book, which he wrote with Carolyn Durand, became a New York Times bestseller. It documented the lives of Harry and Meghan from the beginning of their romance to their stunning decision to exit their duties as senior members of the royal family in early 2020.
This week, Scobie appeared on Britain's "This Morning" to speak more about his interaction with the royals and the staff that works for the family, per the Daily Mail.
Omid Scobie speaks about alleged prejudice within the royal family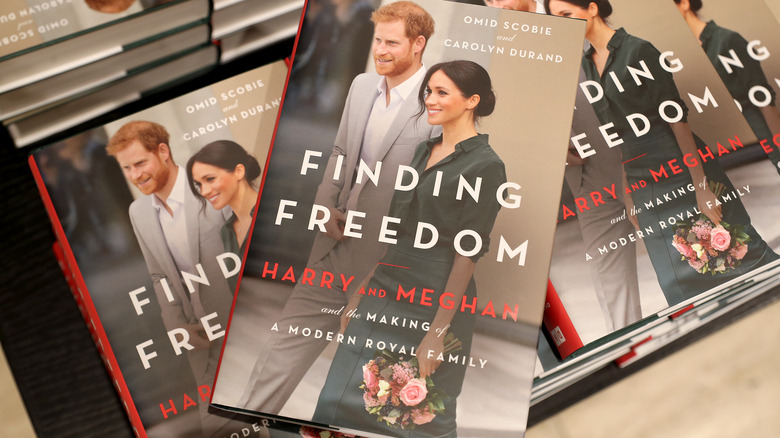 The Mirror reports that Omid Scobie spoke out about an experience he once had with a "very senior" aide for the royal family. Scobie told "This Morning" that the interaction between him and the aide was just a glimpse of what Meghan Markle must have endured upon marrying Prince Harry.
"I have experienced some prejudice from some of the royal aides in the past. I wouldn't say racist, I would say I experienced prejudice. I'm mixed race, there aren't many mixed race royal correspondents out there," Scobie explained, refusing to name the person. "Someone very senior within the palace who found it very peculiar that I spoke as well as I do — and that was pretty much how they said it to me," he continued. "That was a very loaded comment and I'm sure that it didn't come from a nasty place, but it just shows — perhaps — a level of unawareness within certain quarters of the institution. And when you think of Meghan, the first biracial senior royal family member, of course she's going to deal with that on a 100x bigger scale."
In March, Meghan and Harry did an interview with Oprah Winfrey where they alleged that members of the royal family had made racially insensitive comments about their son's skin color. Scobie says that the palace's delayed response to the Sussexes' comments was because the family was gauging "the mood of the nation" before commenting. Scobie went on to point out that the royals have not mentioned the incident since the interview in an attempt to better the situation.
Source: Read Full Article