July 4th is usually a massive shopping holiday, consisting of packed malls and busy retail stores as customers hunt down the best deals.
While you might not be able to shop for deals the way you're used to this year, you can still find amazing deals online. To help you out, here are 40 incredible deals you can get right now, and when you spend $50 or more, you can use the code JULYFOURTH15 at checkout for 15% off your purchase. Or, if you spend $75 or more, you can use the code JULYFOURTH20 at checkout for 20% off your purchase instead.
Get your credit card ready!
Deals Under $25
15″ Adjustable Anti-Flea/Mosquito/Tick Collar, now on sale for $9.95 (50% off)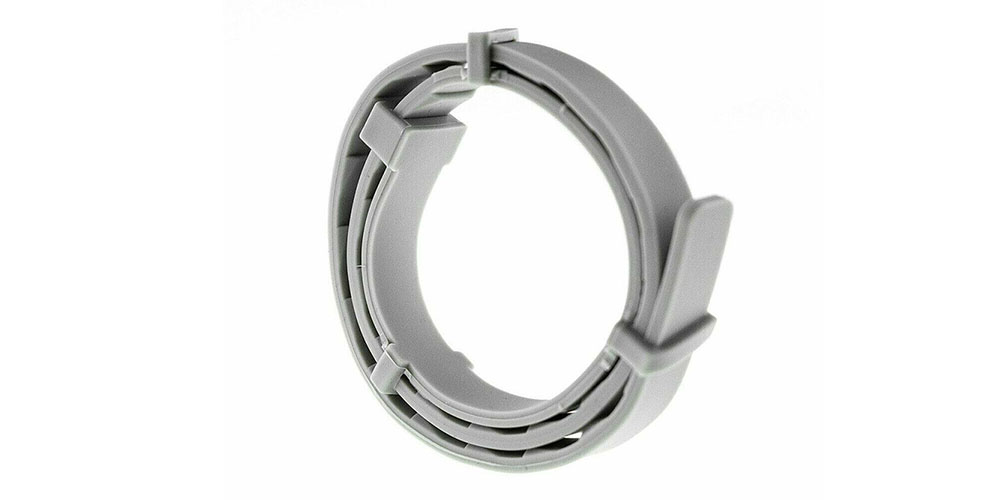 Help protect your pet with this anti-flea/mosquito/tick collar that offers up to 8 months of protection.
SweetWhite Professional Teeth Whitening Pen: 2-Pack, now on sale for $12.99 (35% off)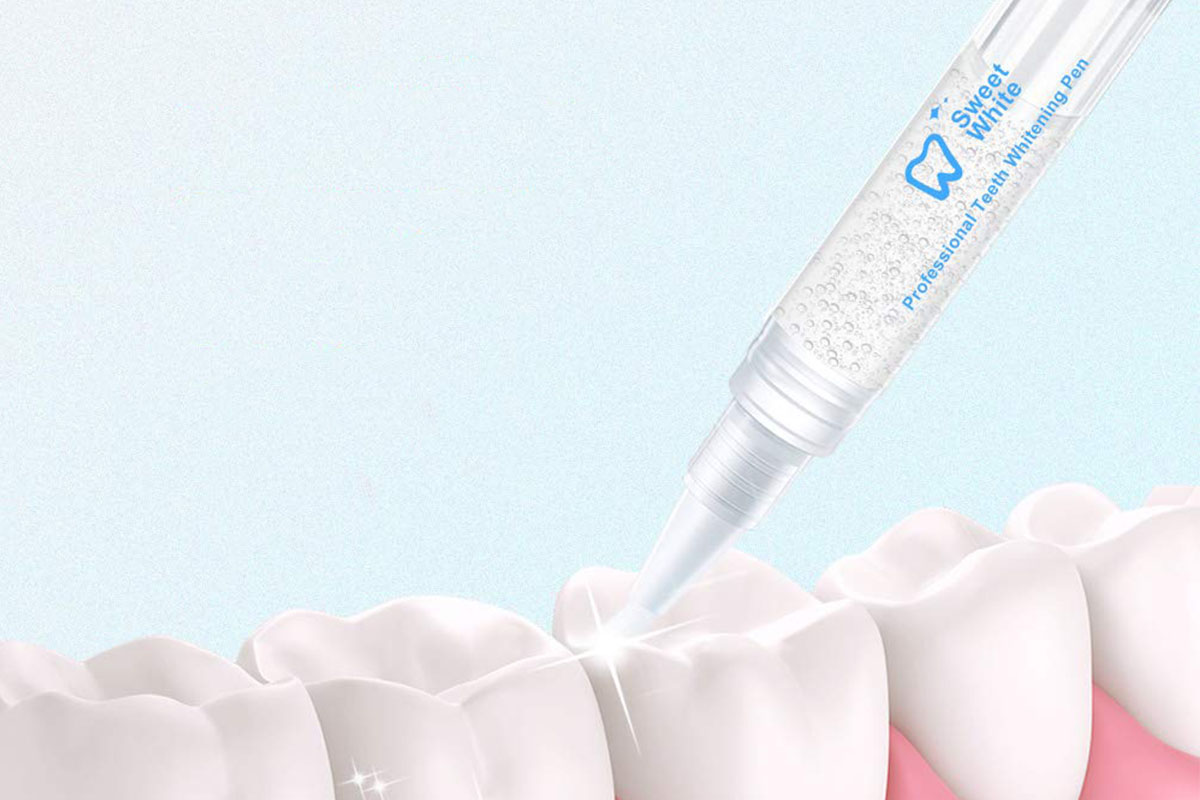 These teeth whitening pens sport a compact and portable design that's perfect for use on the go, and they can deliver fast whitening for your teeth in just 7 days.
Jade De-Puffing Face Roller, now on sale for $14.99 (70% off)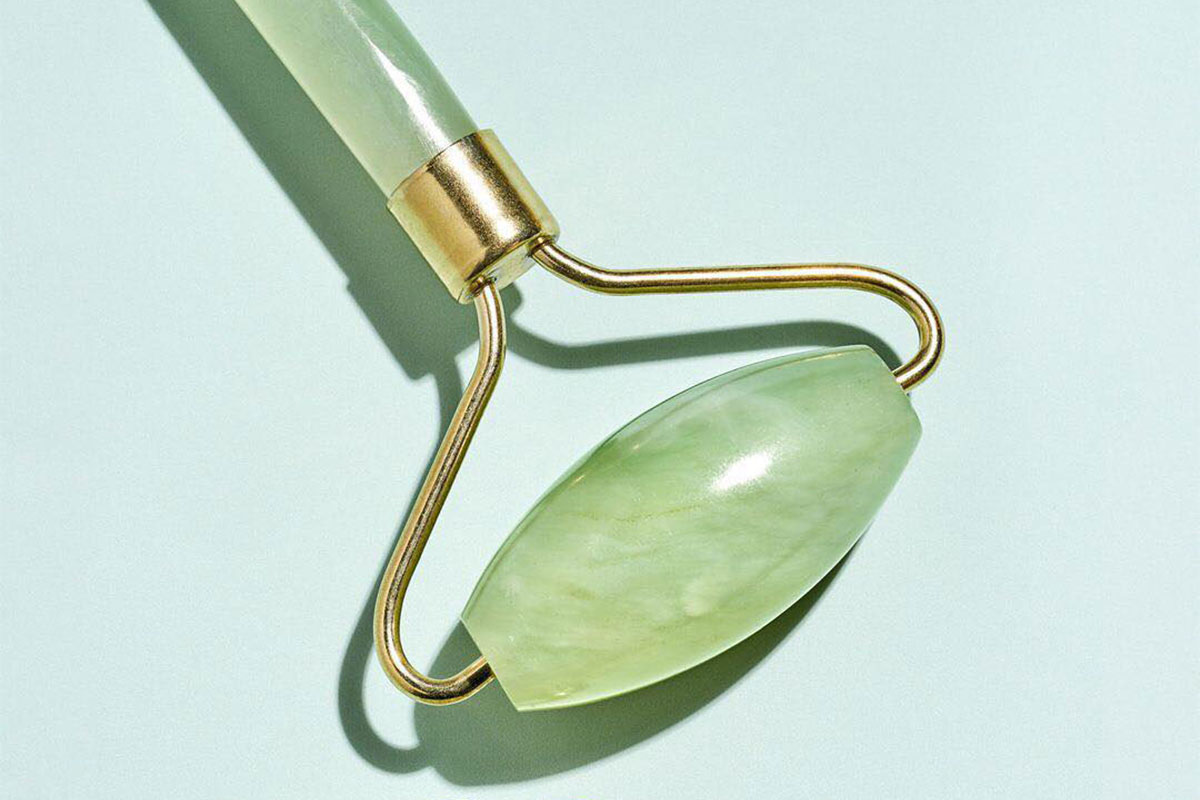 Made from real jade crystals, this stone facial roller can boost circulation, smooth fine lines, and flush lymphatic waste from your skin.
Solar Powered Firefly LED Light String, now on sale for $17.95 (80% off)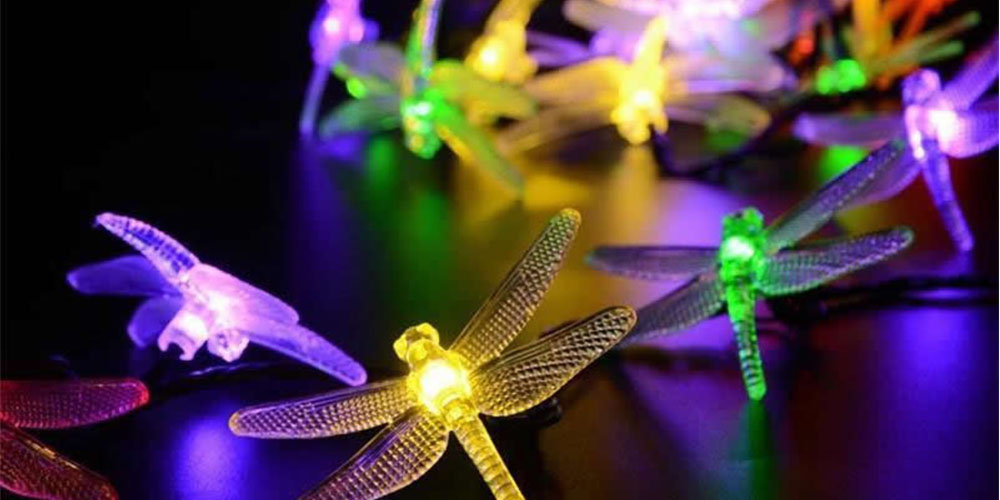 Decorate your yard with these illuminating, solar-powered fireflies.
TailGate at Home Mini Dip Warming Crock, now on sale for $17.99 (40% off)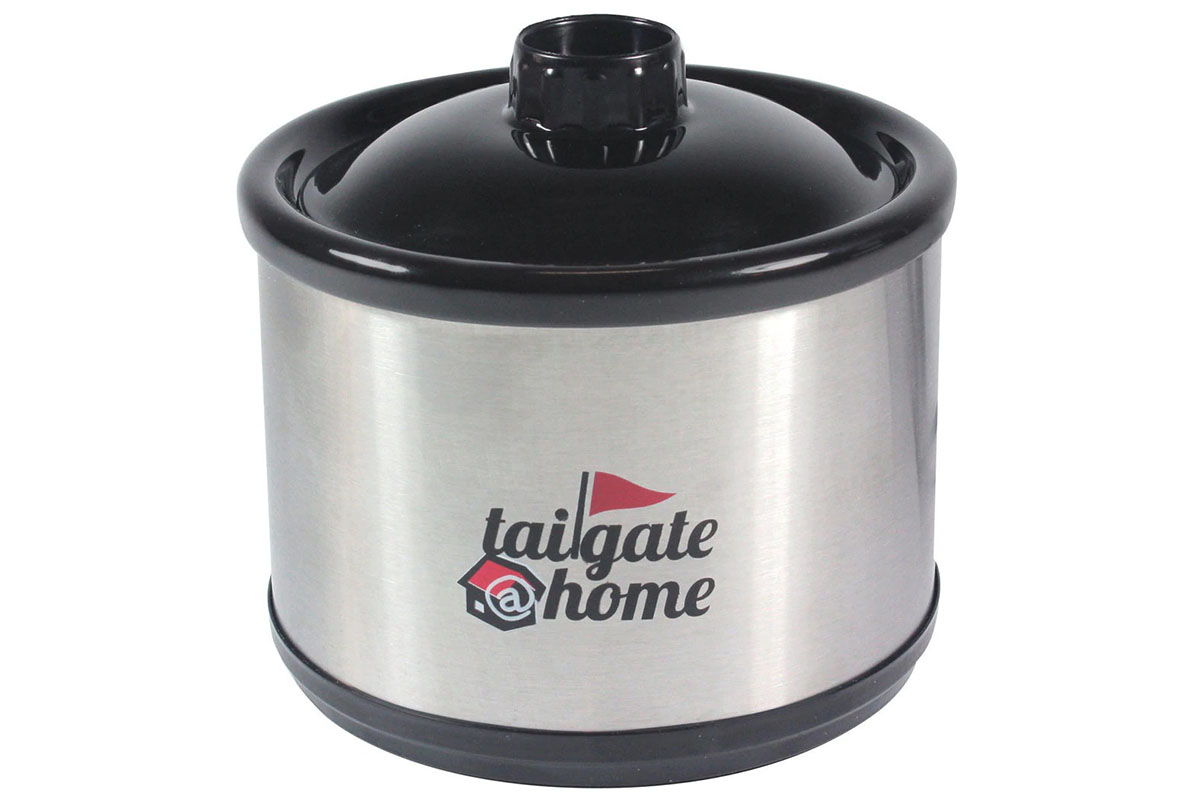 This dip warmer is perfect for serving spinach artichoke dip, creamy queso, or even melted chocolate at your next party.
GRAVITIS™ Wireless Car Charger, now on sale for $19.99 (31% off)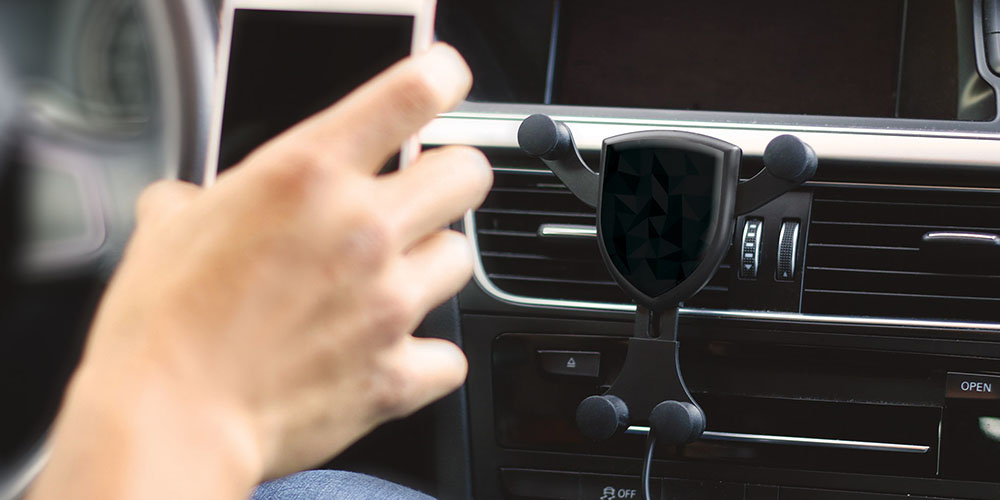 Charge your devices cord-free while on-the-go with this one-touch control Qi car charger.
10Ft Nylon Braided USB-C Cable (3-Pack), now on sale for $21.99 (63% off)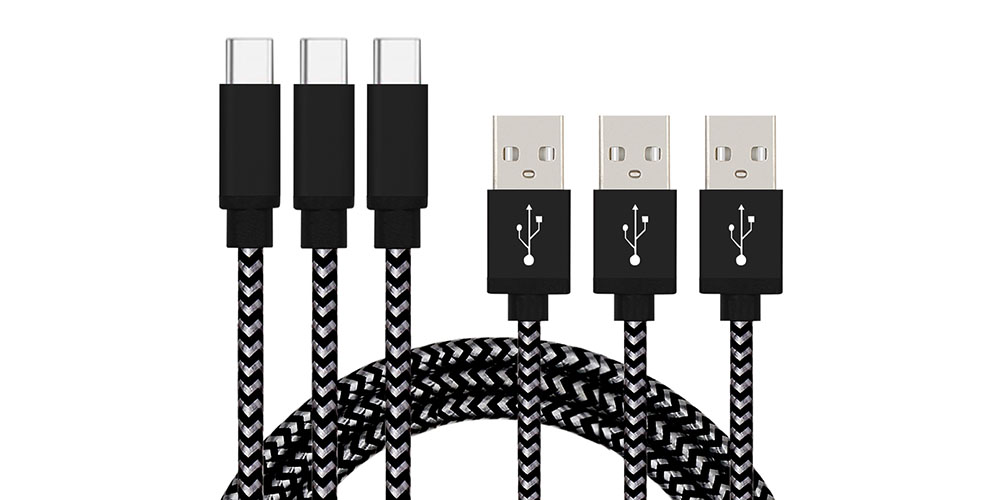 These durable USB cables fast charge your devices while resisting pet chewing, kinking, twisting, and tangling.
Resound XL: Portable Bluetooth 5.0 Speaker, now on sale for $23.99 (65% off)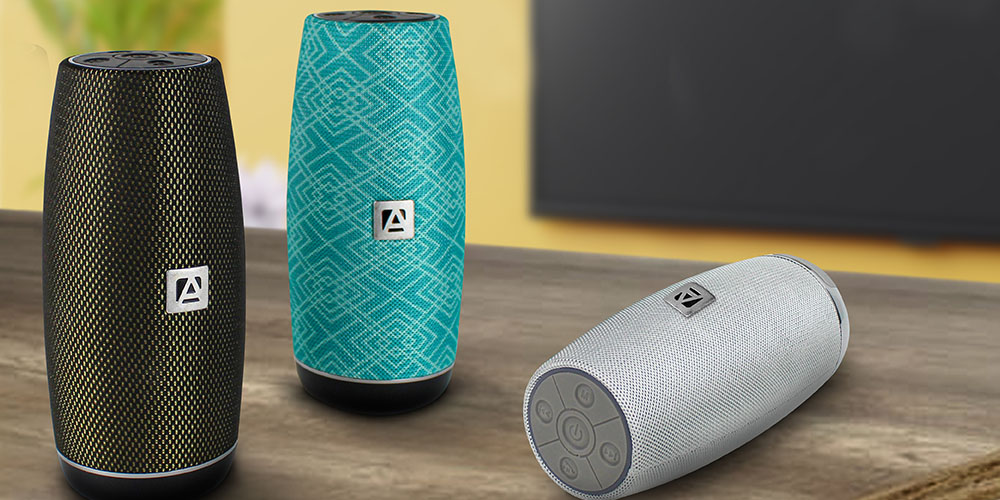 Enjoy crystal clear sound with this wireless speaker that offers up to thirty hours of playtime.
Snack Bag Open & Seal Mini Machine, now on sale for $24.95 (35% off)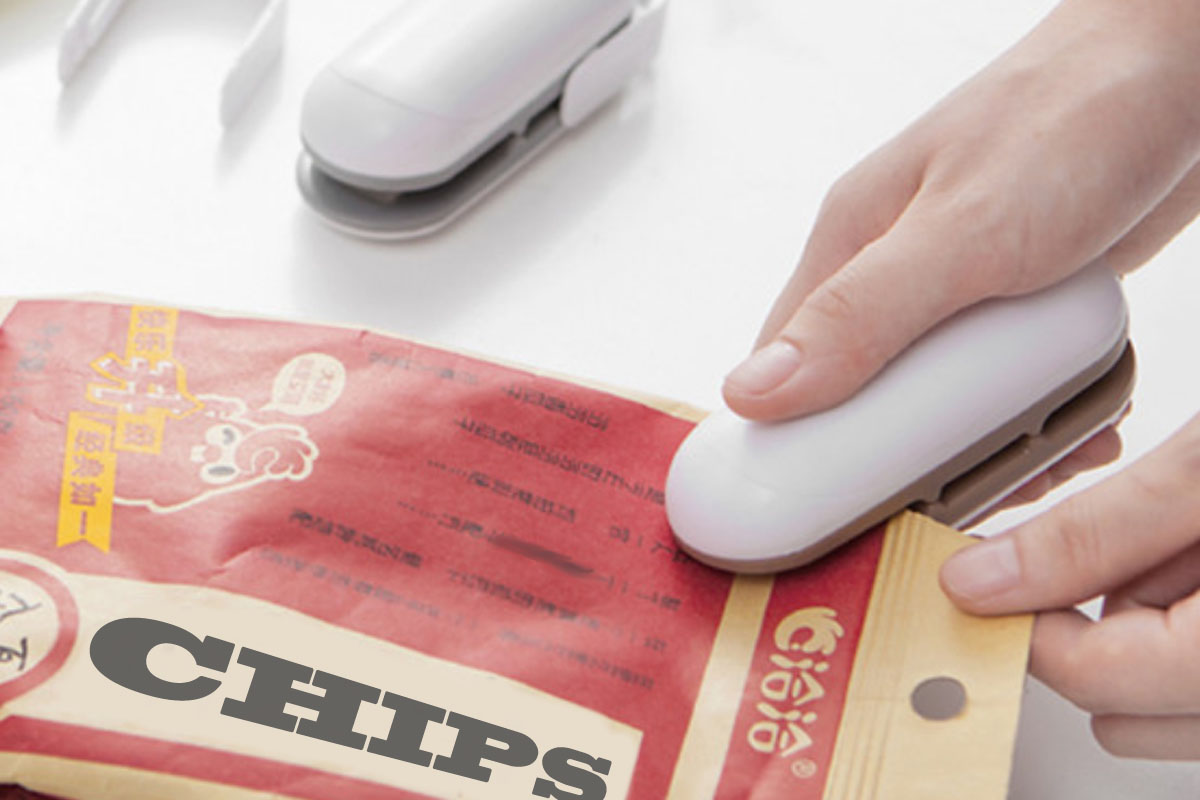 Help preserve your favorite snacks' freshness with this 2-in-1 tool
PAINCAKES® The Cold Pack That Sticks: 3-Piece Set, now on sale for $24.99 (37% off)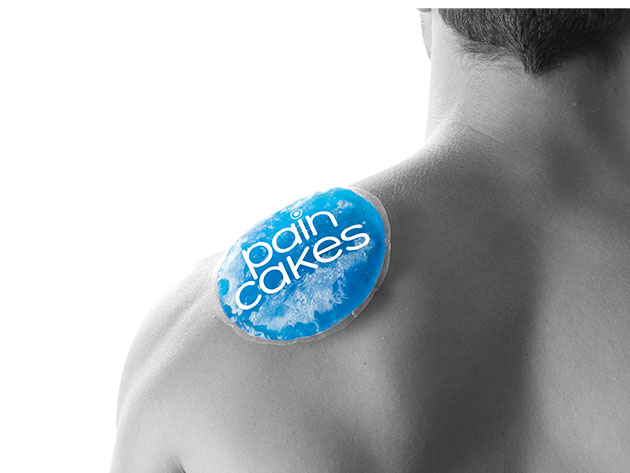 These cold packs, which are rated 4.2/5-stars on Amazon, will stick and stay where you need them most.
Smokeless Non-Stick Indoor/Outdoor Grill, now on sale for $24.99 (49% off)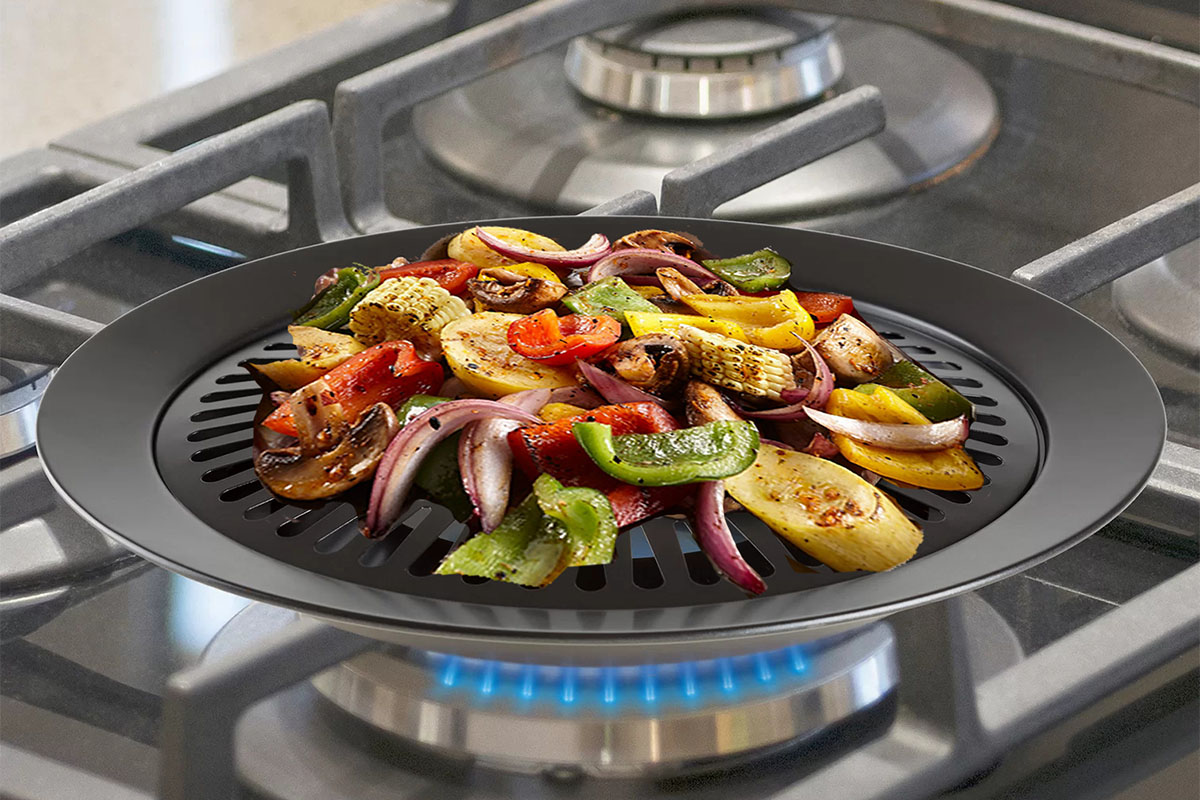 This indoor/outdoor grill features a non-stick coating that allows you to cook without oil or butter, reducing the cholesterol and fat content in your food without sacrificing flavor.
$25-50
QuickFire® 50-Piece Canister, now on sale for $27.99 (20% off)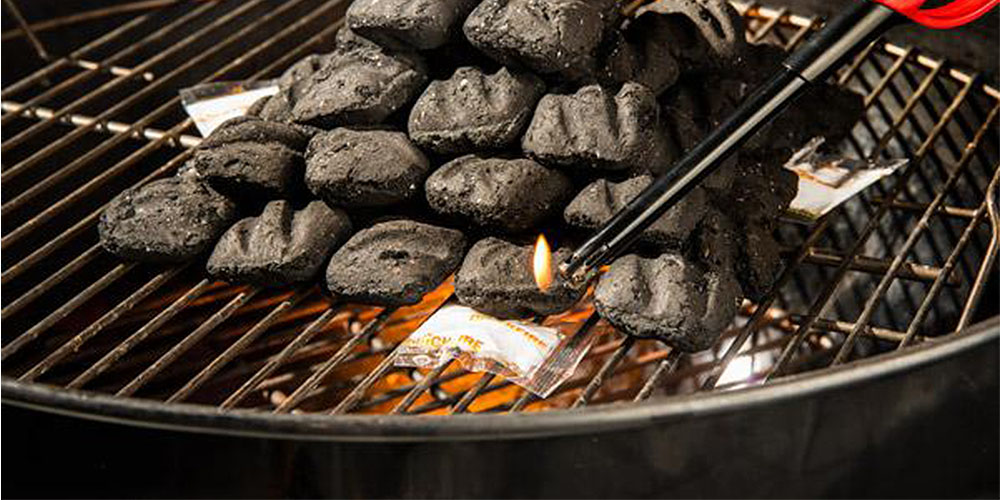 These waterproof, all-purpose fire starters let you light a fire quickly and reliably.
Silverplus®Tech Washable Cloth Face Mask: 3-Pack, now on sale for $27.99 (29% off)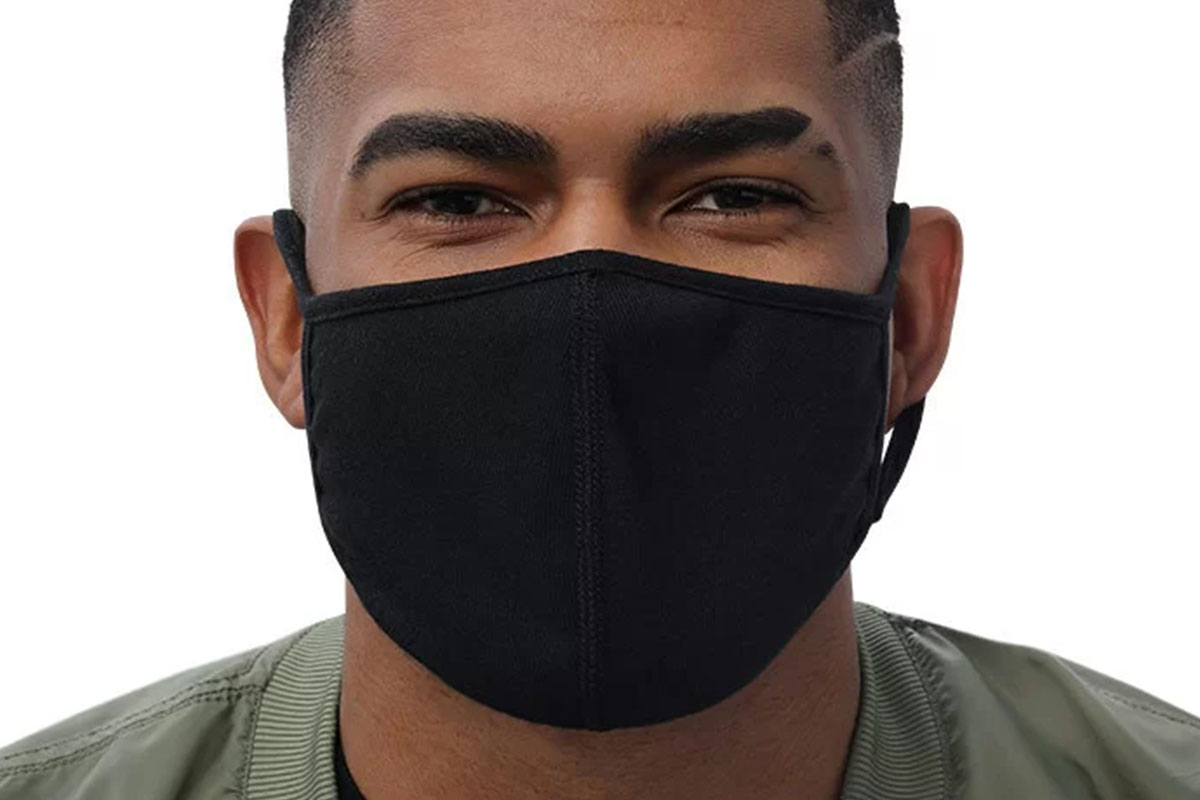 These durable face masks are made from two layers of fabric that were produced using Silverplus® technology which prevents the growth of bacteria, unpleasant odors, discoloration, and more.
Note: You should still follow other protective measures as well, and closely follow the latest recommendations from public health officials and the CDC to make an informed decision about how this product should be used.
Mosquito Killer Lamp, now on sale for $29.95 (25% off)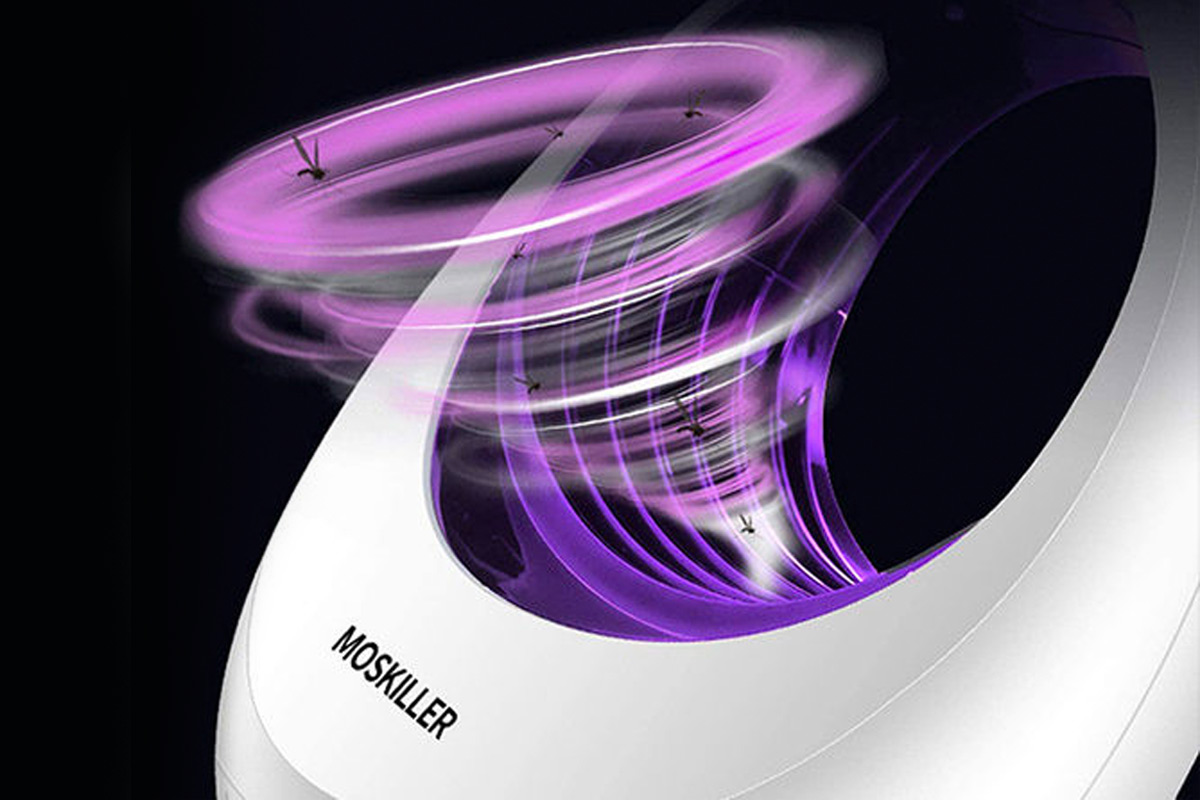 This LED lamp offers a safe, non-toxic way to trap and kill mosquitos.
Fresh Ozone Refrigerator Sterilizer, now on sale for $34.95 (30% off)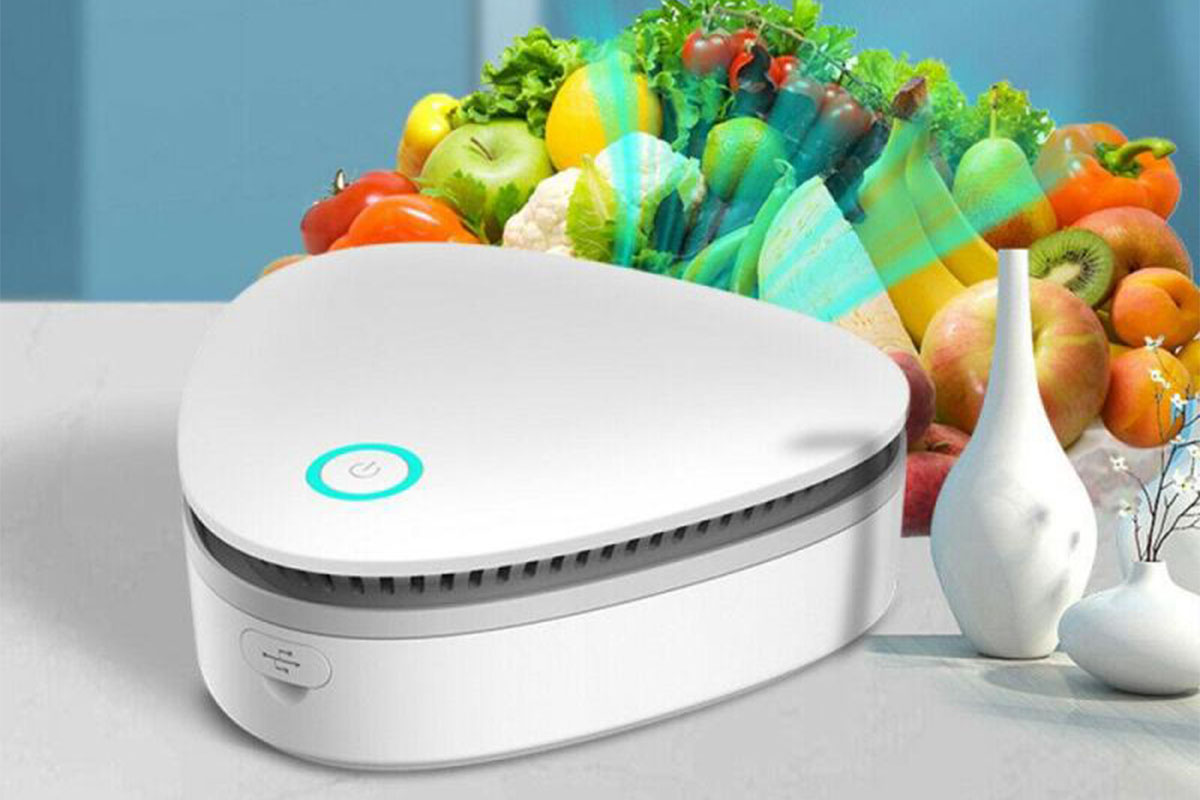 Handy for disinfecting fruits and veggies, this device uses the oxidation of oxygen atoms to kill bacteria with a 99% sterilization rate in just twenty minutes.
Sony MDR-RF912RK Over-Ear Wireless Radio Frequency Stereo TV Headphone System: 2-Pack (Open Box – Like New), now $64.95
These noise-reducing headphones offer clear sound and up to 13-hours of battery life.
MOGICS Coconut: Portable Waterproof Light (Multicolor), now on sale for $36.99 (24% off)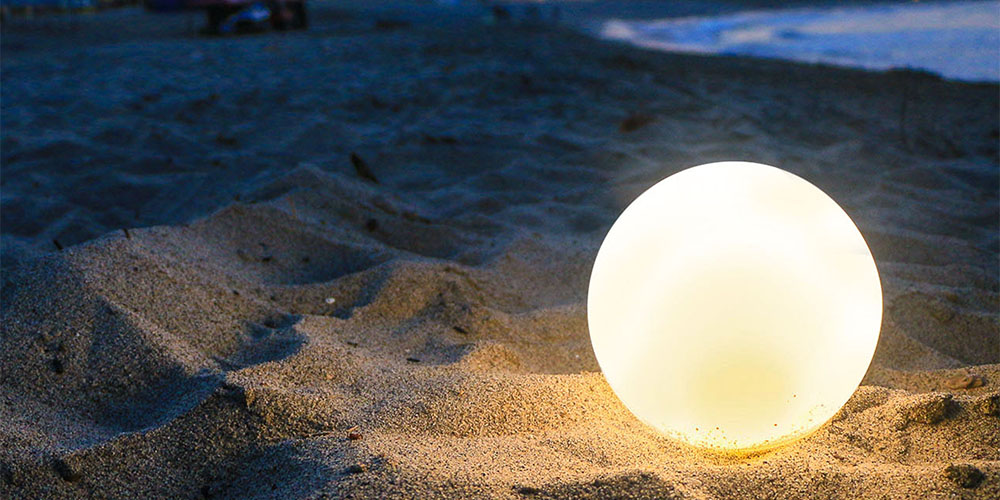 Illuminate the season with this Kickstarter funded, self-inflating light.
MOGICS Power Bagel: Travel Power Strip, now on sale for $36.95 (24% off)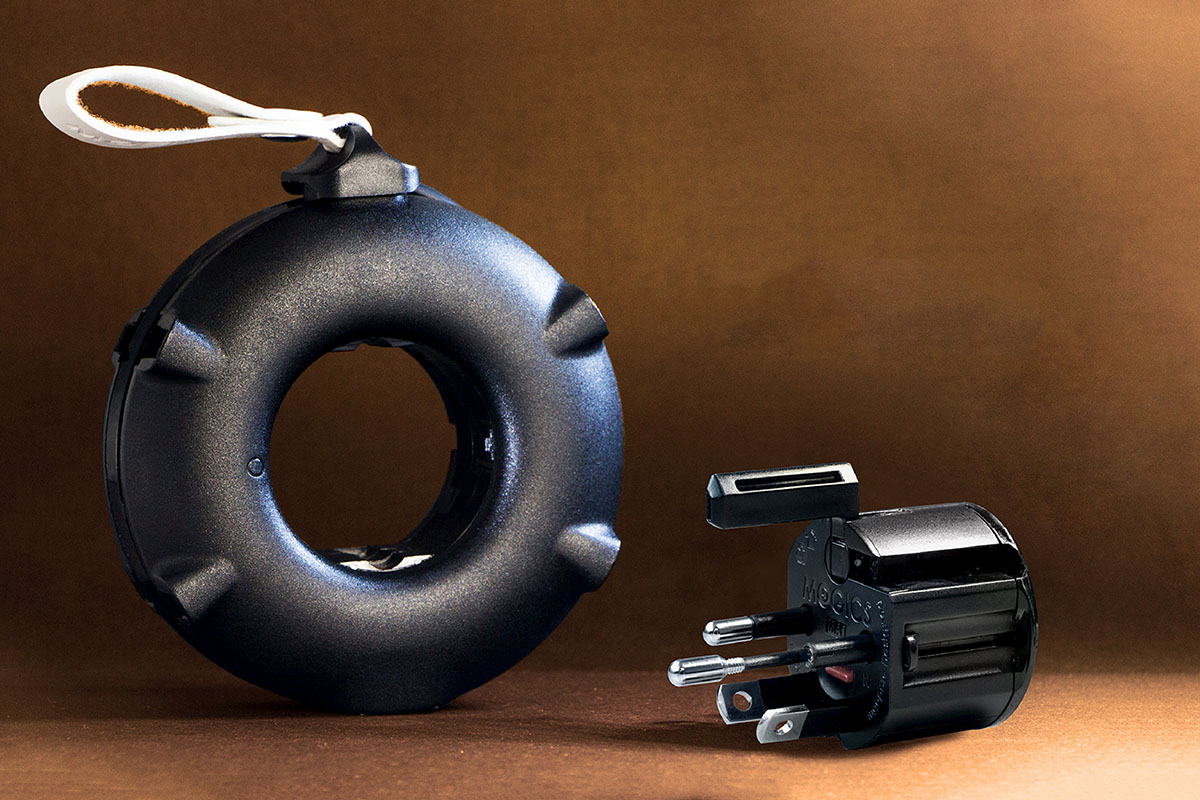 This device, which was successfully funded on Kickstarter, features 5 AC sockets and 2 USB ports to make energizing your devices easier.
H2 Headlamp: Waterproof, Rechargeable LED Wide 180° Angle Headlight, now on sale for $36.99 (26% off)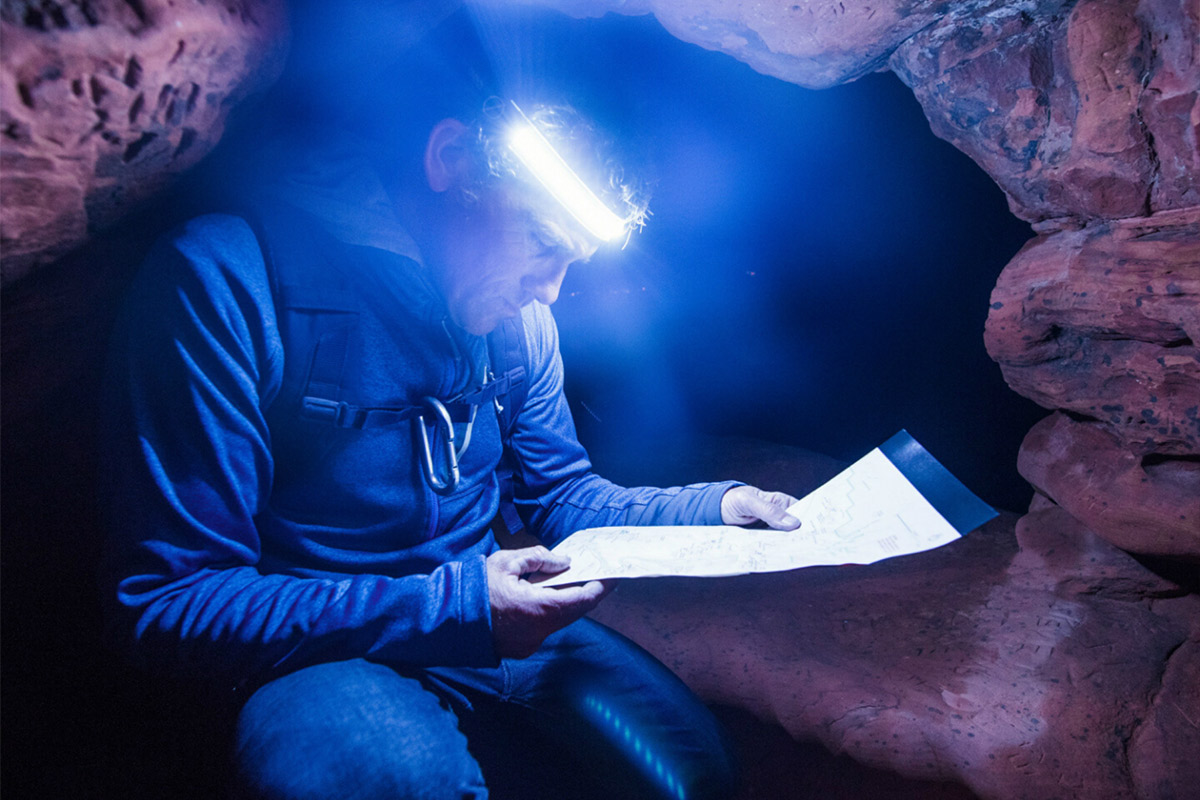 This waterproof, rechargeable LED headlamp is perfect for lighting your way when you're out on an adventure.
360° UV Circulating Sterilizing Box, now on sale for $39.95 (42% off)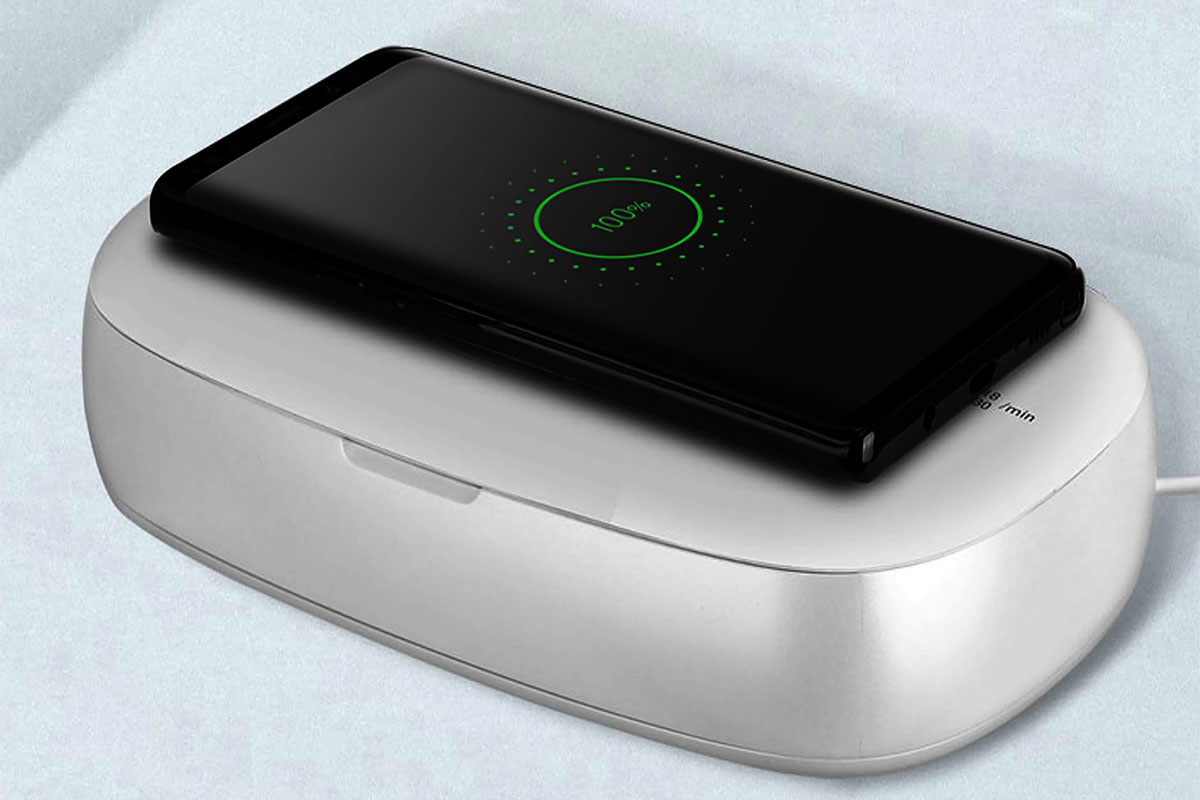 Eradicate up to 99.99% of bacteria, viruses, and germs on your cellphone, sunglasses, wallet, and more with this UV sterilizing box that can even wirelessly charge your phone.
U-STREAM Video Conference Kit with 10″ Ring Light & 62″ Tripod, now on sale for $39.99 (60% off)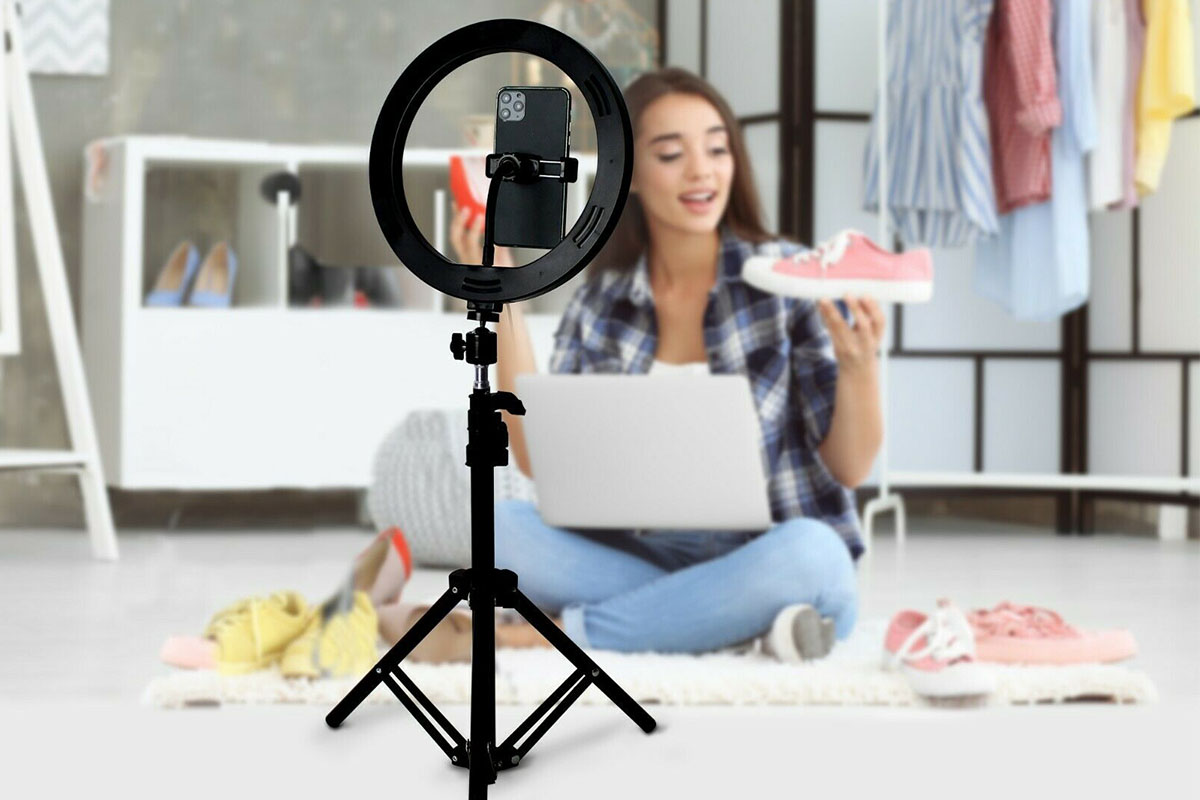 Look your best during video chats with this tripod and 10″ inch ring light that offers three distinct lighting options.
FinaMill™ Bundle: Spice Grinder, Tray, FinaPods, & Batteries, now on sale for $42.99 (21% off)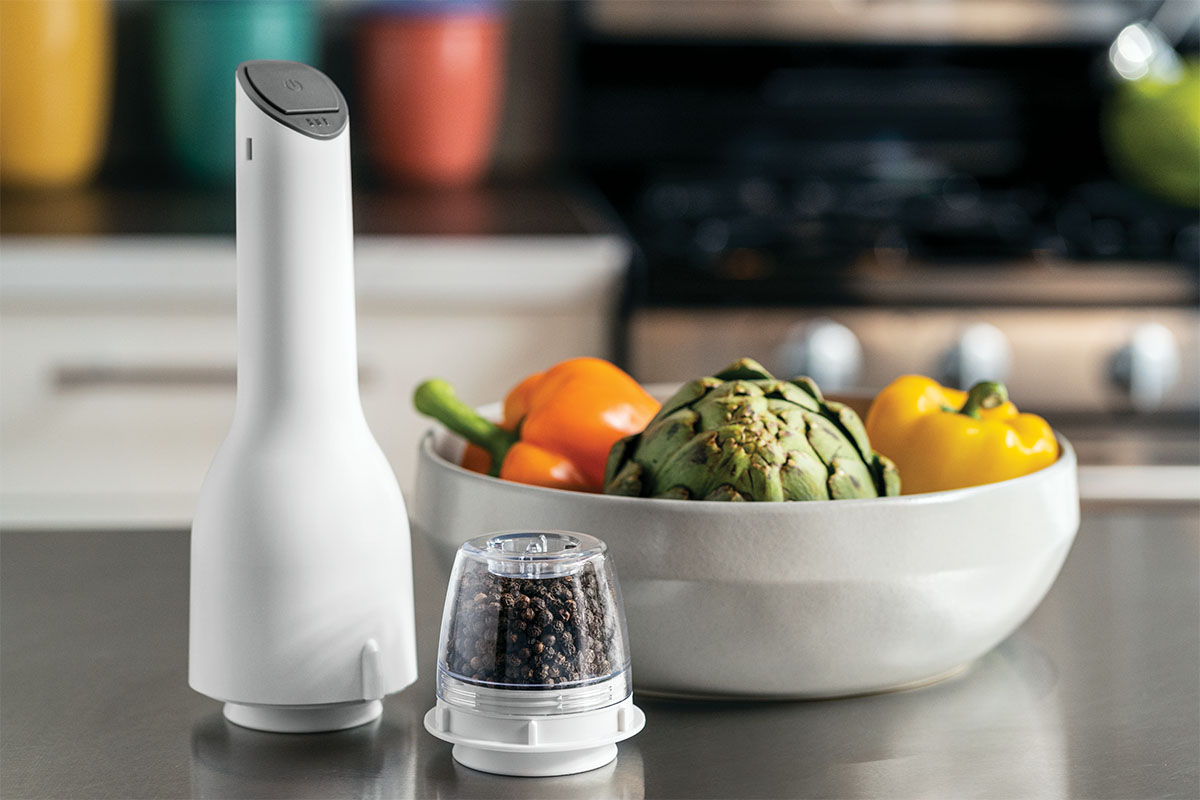 Enhance your favorite dishes with fresh herbs and spices thanks to this electric grinder that uses interchangeable, refillable pods.
Tekjoy Shiatsu Kneading Massage Pillow with Extended Velcro Strap, now on sale for $44.99 (35% off)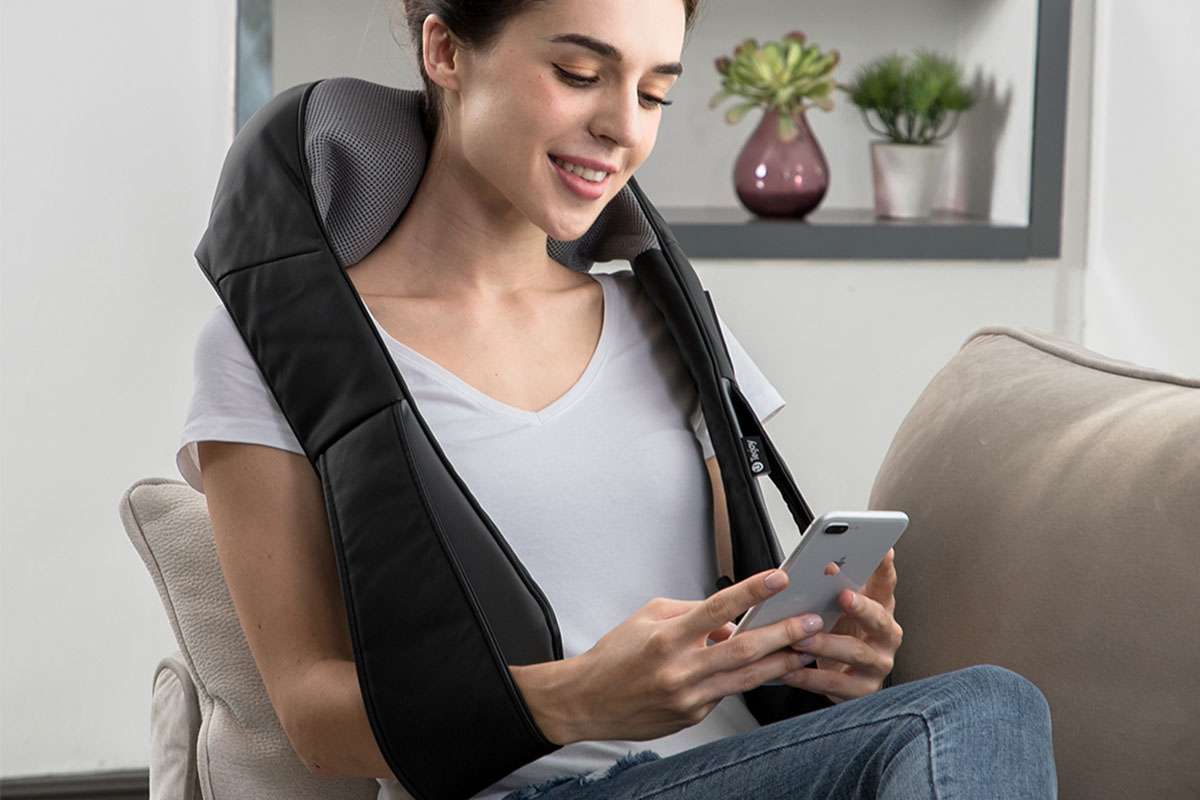 Cancel your spa appointment. This pillow can give you a heated massage for a fraction of the price.
TUNAI Square Bluetooth Amp for Headphones, now on sale for $45.99 (16% off)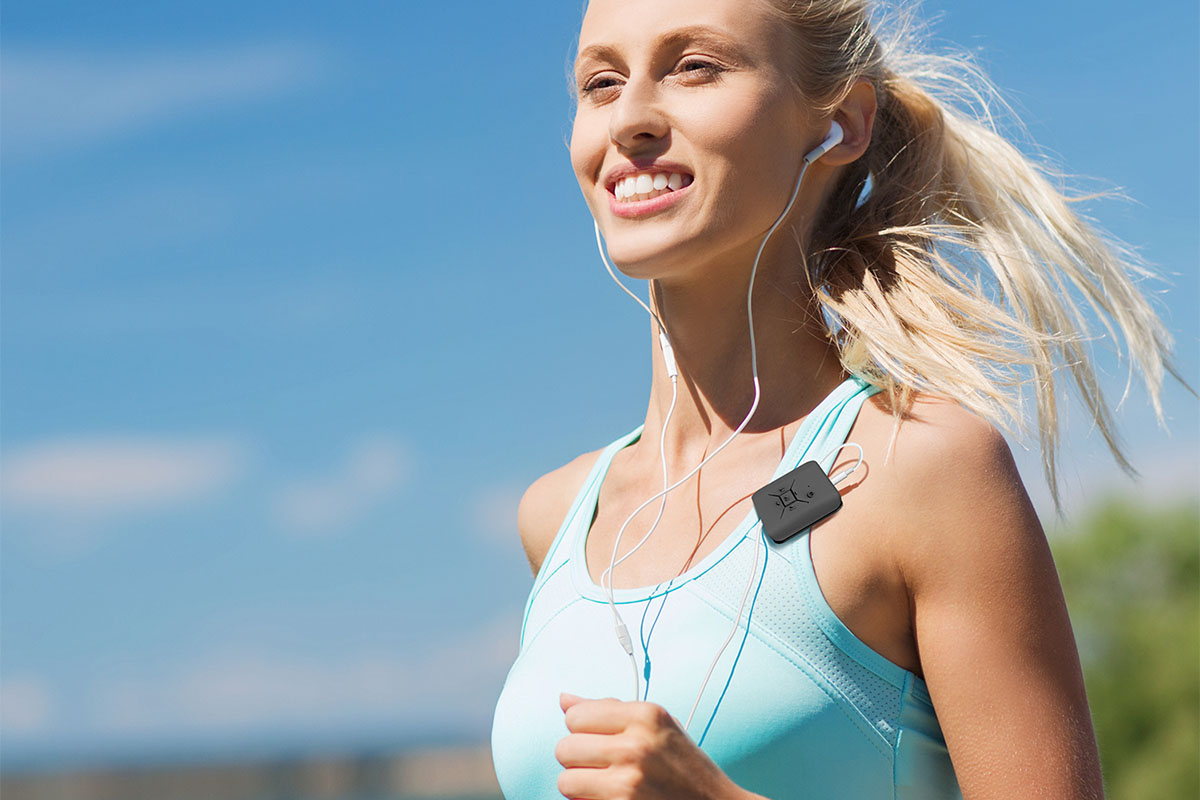 If you have an awesome pair of earphones but are bummed they are not Bluetooth, then this little device could help you bridge that gap, allowing your wired headphones to connect to Bluetooth stereos, PMPs, Bluetooth phones, and more.
Active Strap: Modern Leather Strap for Apple Watch, now on sale for $49.99 (28% off)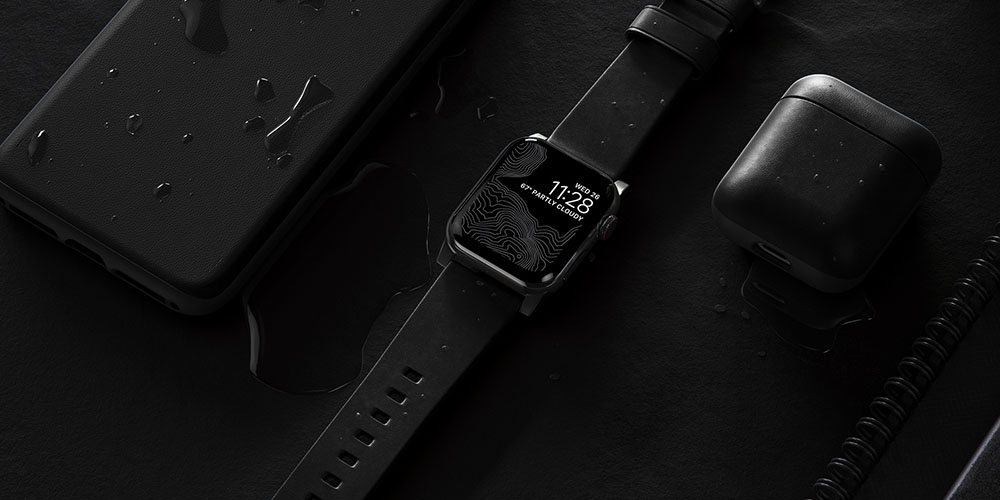 This modern strap was constructed to handle your active lifestyle with waterproof leather and ventilation channels prevent water and sweat from getting trapped.
$50-$100
Apple Magic Mouse 2 Bluetooth Rechargeable – Silver (Certified Refurbished), now $54.99 (31% off new)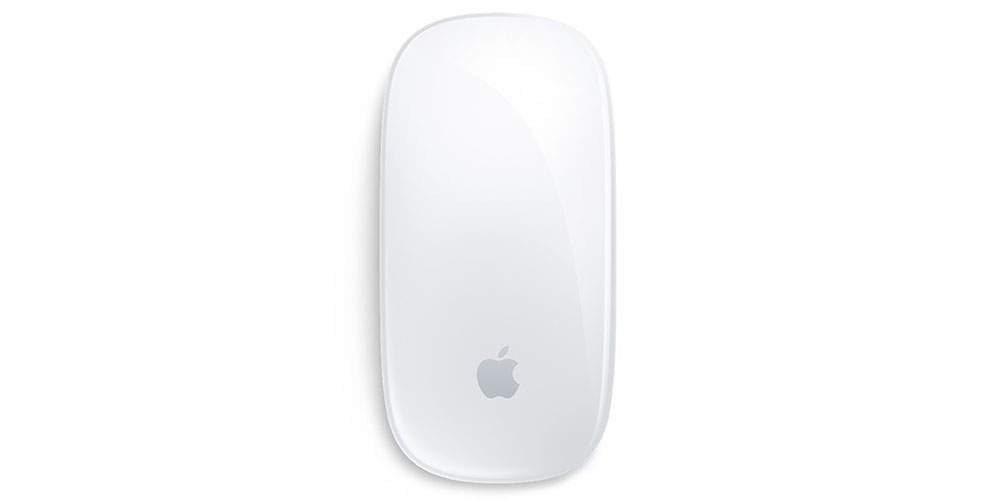 This Bluetooth mouse offers a rechargeable, lithium-battery that lasts about a month or more between charges.
Damasukasu Japanese 3-Piece Master Chef Hanshu Knife Set, now on sale for $69.99 (76% off)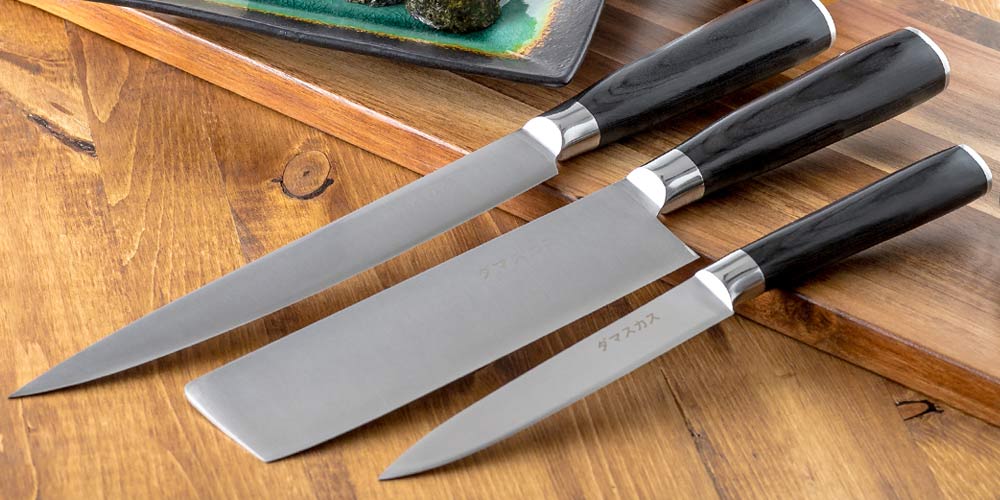 Upgrade your current knife set with these precision-balanced and weighted steel knives.
Altec Lansing ALT-500 Turntable, now on sale for $74.95 (50% off)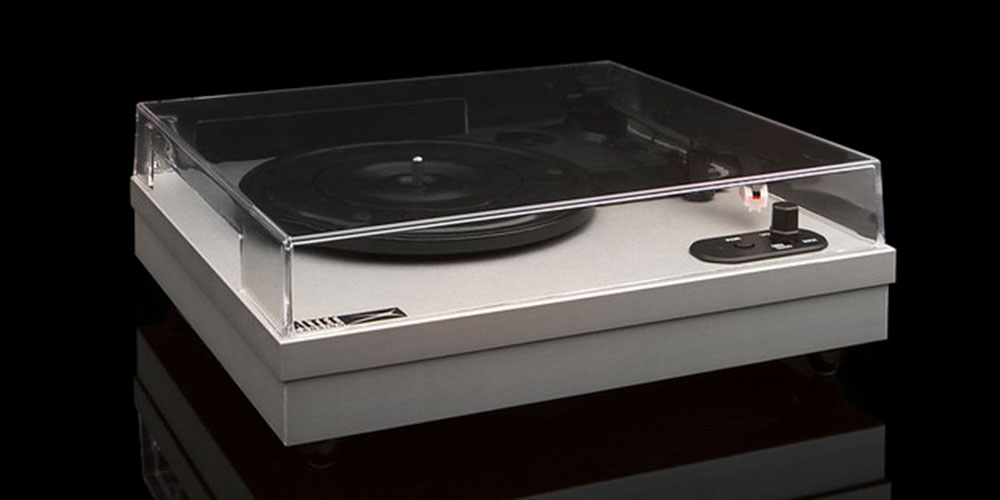 Experience music like the good old days with this 3-speed, belt-driven turntable.
CD4 Standing Desk Converter, now on sale for $75.99 (15% off)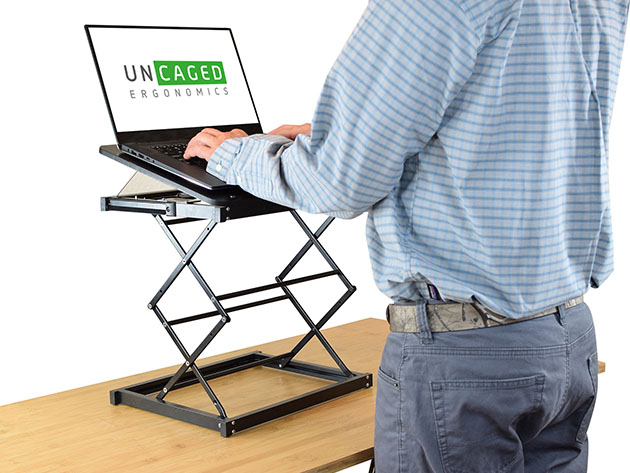 Ease back discomfort by correcting your posture with this adjustable desk converter.
TREBLAB Z2 Bluetooth 5.0 Noise-Cancelling Headphones, now on sale for $78.99 (69% off)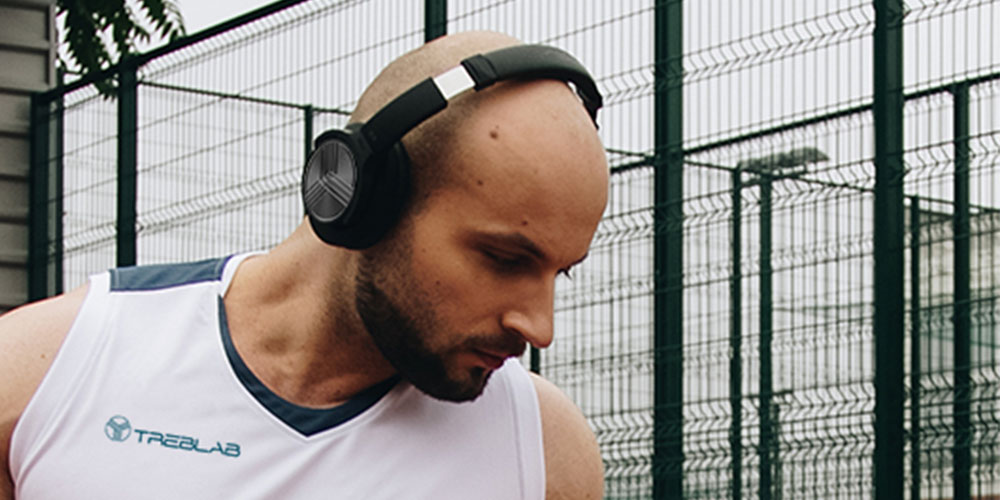 These headphones feature a thirty-five-hour battery life, noise-canceling technology, an ergonomic design, and support for Siri and Google Voice assistance.
Alkemista Bar Bundle: Infusion Vessel & Packets, now on sale for $79.99 (20% off)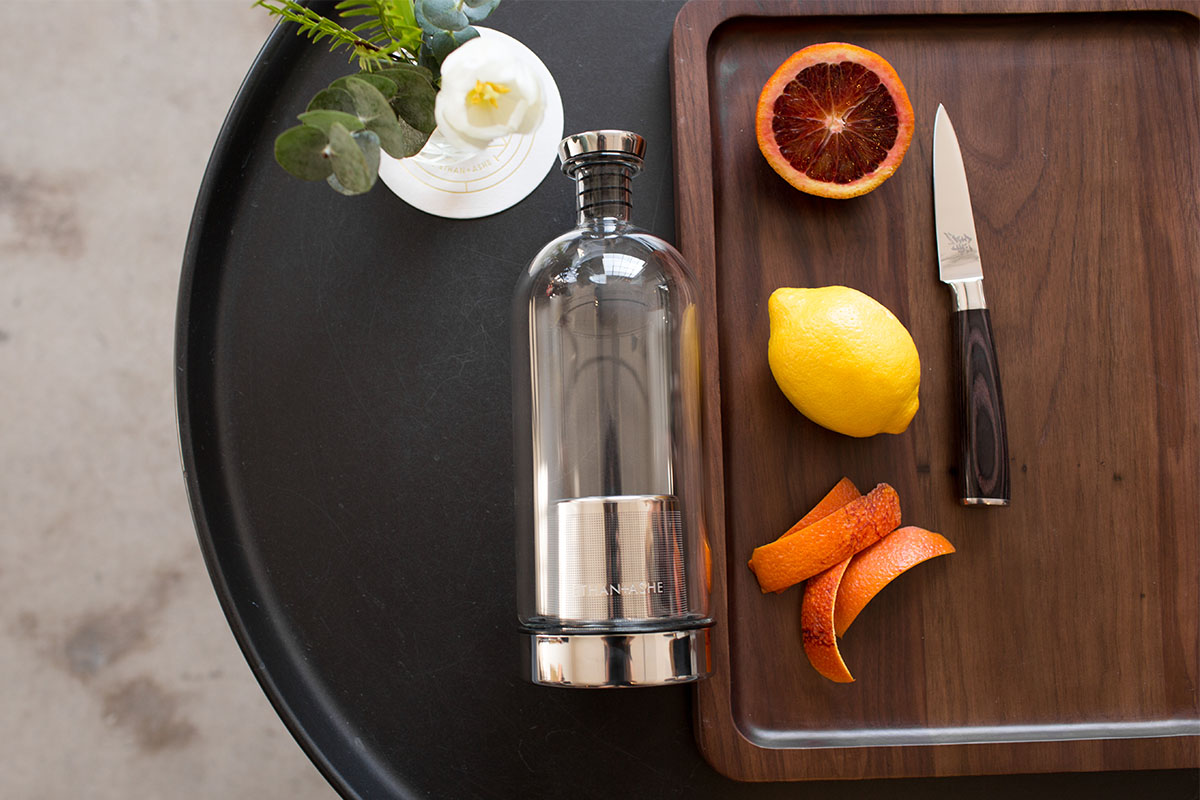 Create custom-crafted spirits at-home with this all-in-one infusion vessel. Plus, when you buy the bundle, you'll receive three of the brand's most popular blends.
Apple Magic Keyboard with Numeric Keypad – Silver (Certified Refurbished), now $99.99 (23% off new)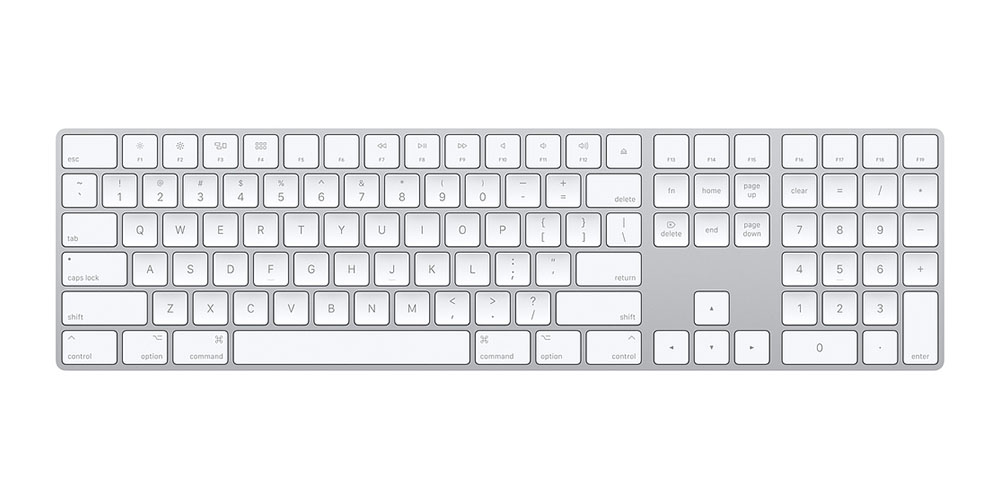 This sleek, Bluetooth keyboard is the perfect addition to your at-home workspace.
$100+
Core46 Total Smart Gym, now on sale for $109.99 (63% off)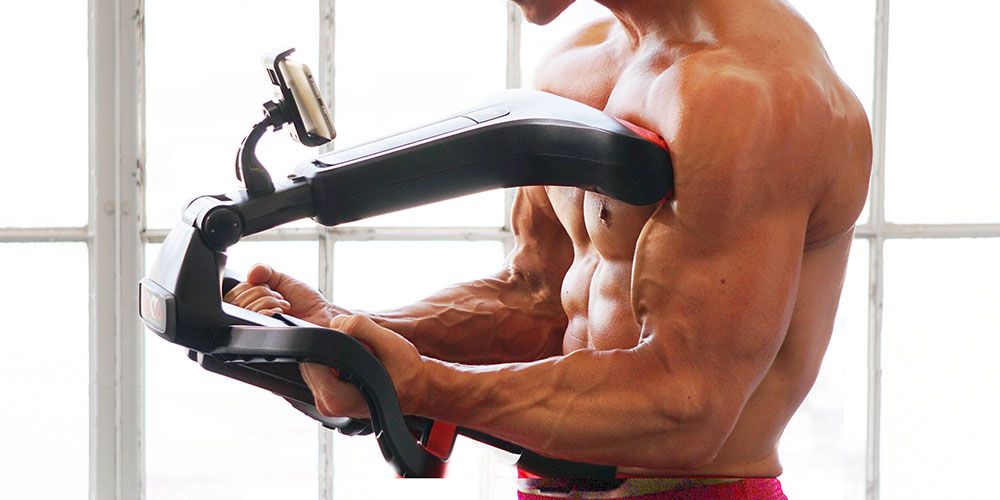 Short on time for a workout? This device can strengthen 46 core muscles in just 4 minutes.
THE CHOPPER: Full-Body Workout, now on sale for $119.99 (13% off)
Get an integrated cardio and strength training workout with this innovative exercise equipment that is shaped like an axe.
Sonic Soak Ultrasonic Cleaner, now on sale for $119.99 (52% off)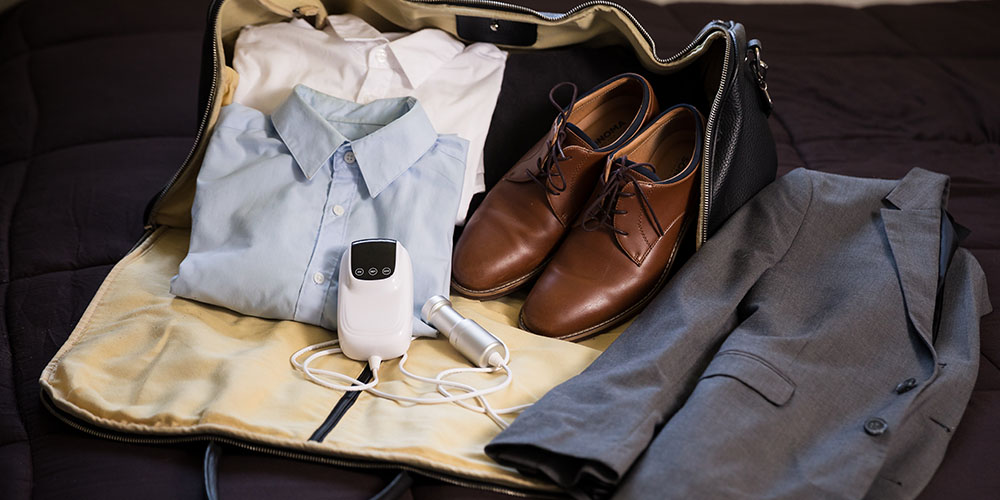 This device uses ultrasonic technology to deliver a deeper clean, and you can use it to clean everything from personal care products and accessories to fruits and veggies.
ABXCORE: Ab Machine with Virtual Trainer, now on sale for $136.99 (23% off)
Say goodbye to basic sit-ups—this device isolates abdominal groups, allowing you to strengthen your core muscles in just 7-minutes a day.
The BeachBox: Portable Shower & Storage, now on sale for $169.99 (15% off)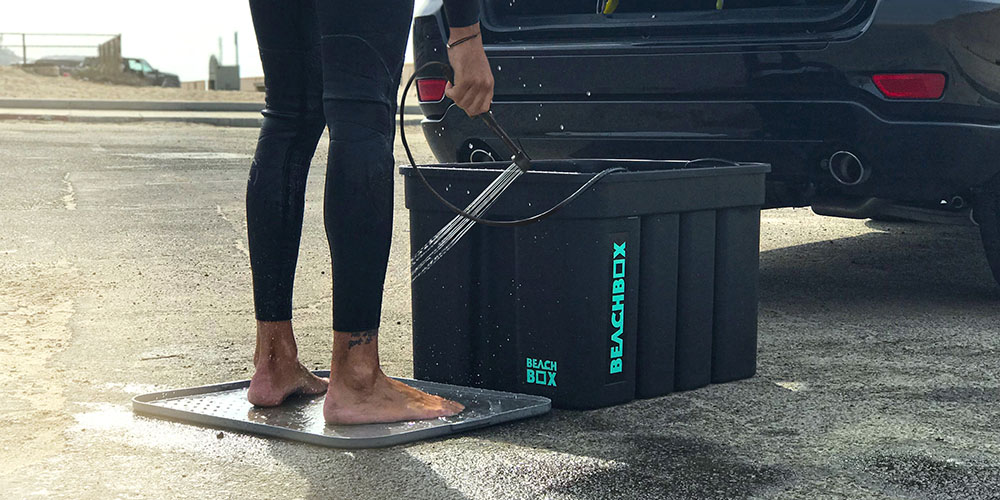 Keep the sand out of your car this summer long by rinsing off with this portable shower tank.
Tentsile® UNA 1-Person Tree Tent, now on sale for $199.99 (20% off)
Enjoy the breeze in this Museum of Modern Art Award-Winning tree tent.
MoonRun: Portable Cardio Trainer with Virtual Running Apps, now on sale for $249 (37% off)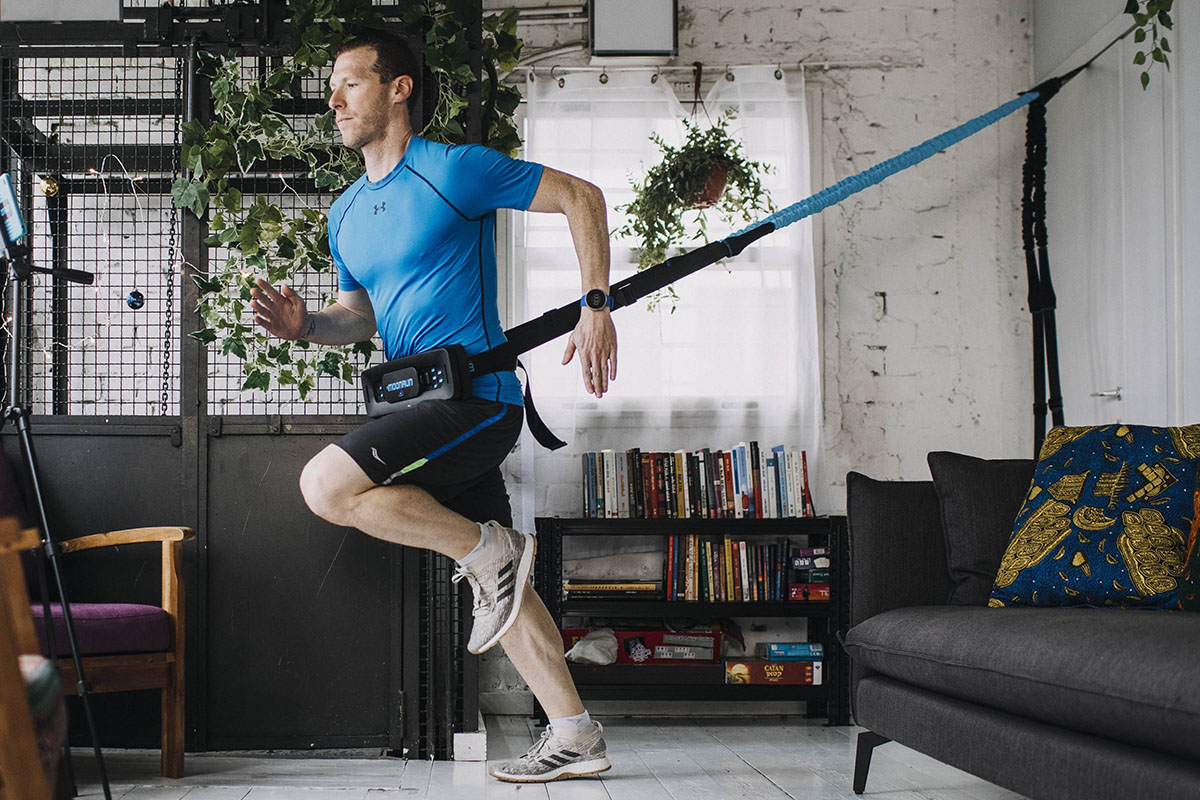 Get a killer workout in without leaving your house with this resistance trainer that easily attaches to any door in your home.
Hestan Cue™ Smart Pan & Sauce Pot Bundle, now on sale for $449.99 (24% off)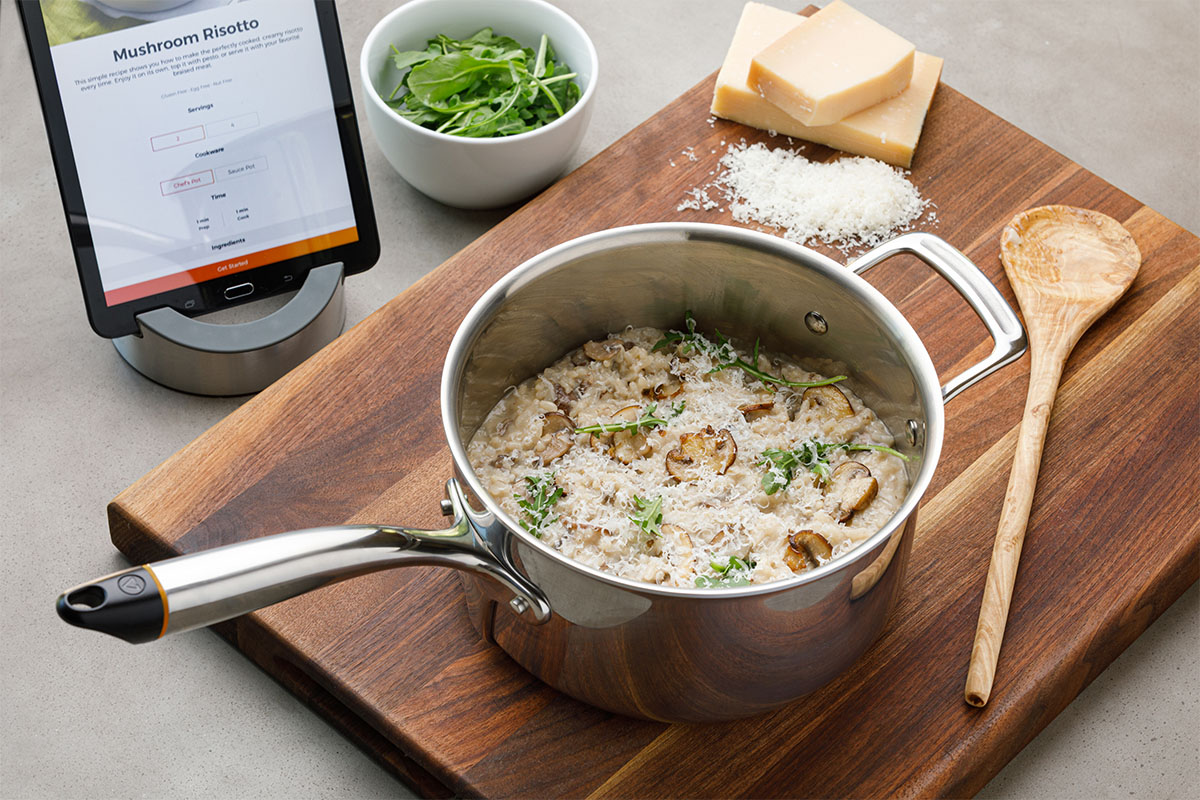 This set includes an 11″ smart pan, a 3.5qt smart Sauce Pot, an induction cooktop, and delicious, video-guided step-by-step recipes.
Share this article:
Source: Read Full Article