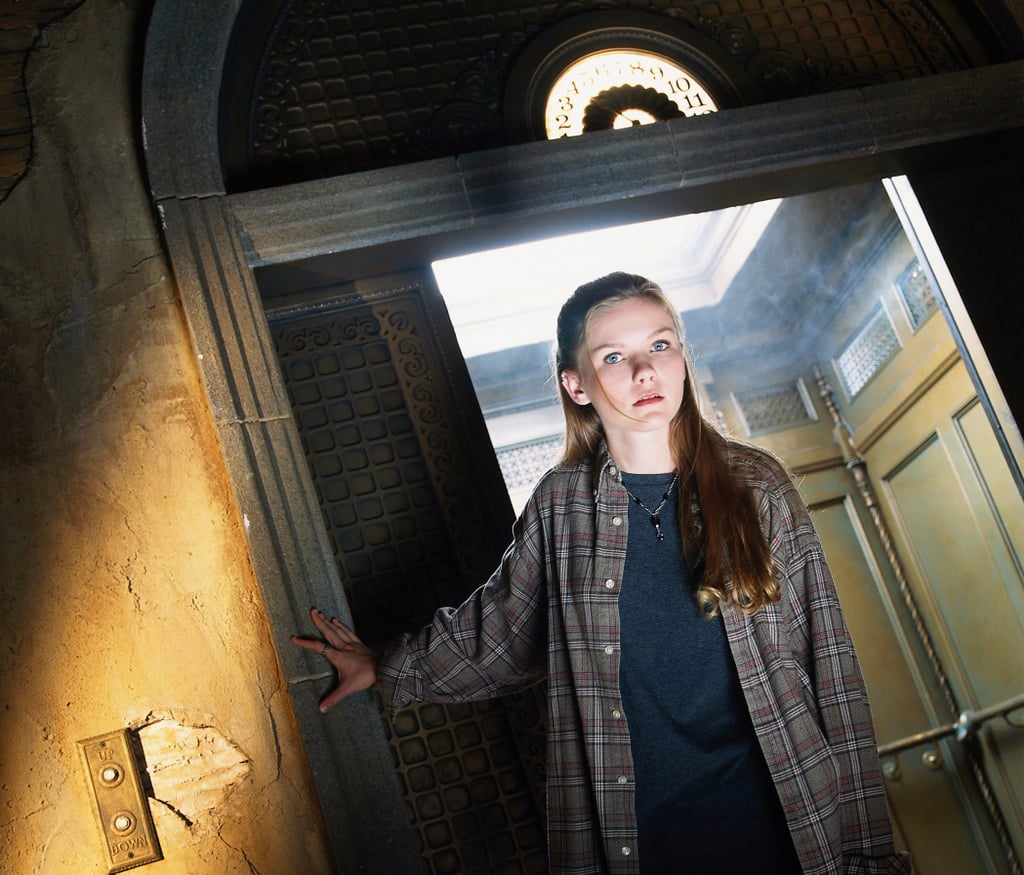 16 Moments From the Tower of Terror Movie That Sent Your Happiness Plummeting to the Basement

A lot of people know Tower of Terror as one of Disney's most iconic rides (RIP to the Disneyland one), but the creepy story behind it is what really makes us want to scream. The ride was originally based off of numerous episodes of The Twilight Zone, and Disney stayed pretty true to the tale when they decided to make the movie in 1997. The story follows Buzzy Crocker (Steve Guttenberg), an out-of-work newspaper editor whose stories attract the attention of an old woman named Abigail Gregory. Abigail claims that she witnessed an incident at the Hollywood Tower Hotel in 1939 when five guests — singer Carolyn Crosson, her boyfriend Gilbert London, child actress Sally Shine, her nanny Emeline Partridge, and bellhop Dewey Todd — were killed when the elevator they were riding in while on their way to a party at the hotel's Tip Top Club plummeted to the basement.
Abigail claims that Emeline orchestrated the entire thing because she was fed up with Sally's spoiled attitude, but her plan backfired when they became trapped inside the hotel as ghosts. Abigail said the "spell" can be broken once the elevator is fixed and items belonging to the dead can be found. Buzzy decides to try and solve the mystery with his niece, Anna (Kirsten Dunst), but they quickly realize that Abigail is actually Sally's sister, and that she was the one behind the deaths because she was jealous of Sally's booming career in Hollywood. Sally and Abigail are then reunited, and Sally reveals that the party at the Tip Top Club was actually a surprise party for Abigail. Sally apologizes to her sister for never making it to the party, and the two make up before they finally reach the Tip Top Club and all the trapped souls (plus Abigail) finally depart for heaven.
Source: Read Full Article