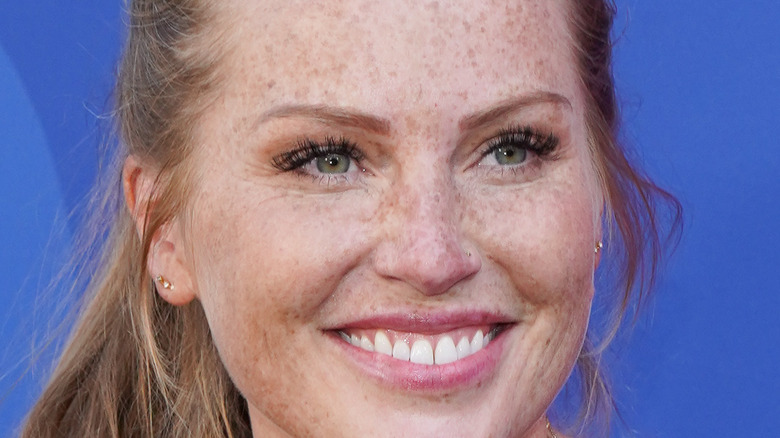 Rachel Luna/Getty Images
By Alice Broster/Sept. 3, 2021 1:27 pm EDT
HGTV "Good Bones" star Mina Starsiak Hawk has dedicated her work life to showing you how you can make your living space just a little bit more beautiful. In the past, she's used the #MinaPicks on her Instagram to give fans an insight into the home renovation choices which she gives her seal of approval. However, soon you'll be able to buy all of her top picks. Here's what you need to know about Mina Starsiak Hawk's new furniture line.
Starsiak Hawk announced that she'd be teaming up with a leading Canadian-based furniture and mattress manufacturer, Primo International, to create a collection that will feature pieces for the living room, dining room, bedroom, and kids rooms. "Fans often ask me where I get my furniture and how they can recreate my home designs," she said in a statement. "I have long desired to develop a furniture collection that is accessible, comfy, and inviting for families."
Her line promises to combine her signature style with function and accessibility. "Being a busy mom of two kids and dogs, quality and functionality are also essential," she said. "Primo International is the perfect partner given their extensive 50 plus years of experience in the furniture and mattress industry and their capabilities in globally developing and sourcing products."
The line is called Two Chicks Home By Mina.
When can you buy Mina Starsiak Hawk's new furniture line?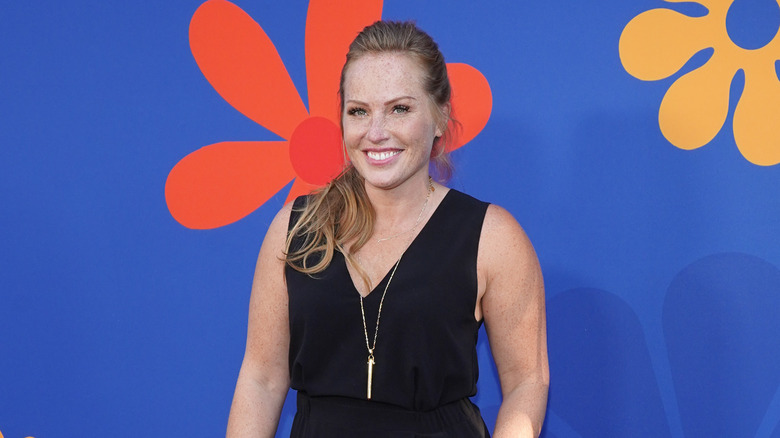 If you want to get that special Mina Starsiak Hawk touch in your home, then you'll be pleased to know that Yahoo! Finance reported that her new line will be available starting in fall 2021. In a statement released in April, Starsiak Hawk revealed that she'd be taking some of the key pieces from the Two Chicks Home by Mina selection to the Las Vegas Furniture Market at the World Market Center which happened in the same month.
Home News Now reported that it was a resounding success and was met with many positive reviews. John DeFalco, EVP of sales and marketing for Primo International said, "Mina is a home remodeler and she's always looking for space and functionality solutions. So they really loved the design of the Sofi because of the way it can fit up tight stairways and is designed in a way to fit into any location. Plus it looks great. It's style and solutions-driven." It's estimated that the beds and sofas in the line will retail for around $699 to $799 and more details about the collection are yet to be revealed. It's reported that it'll feature furniture, a cushion collection, decorative pieces, and so much more.
House Beautiful highlighted that Starsiak Hawk has already shared where she gets her interior inspiration and furniture from, shopping much of her own line at Two Chicks District Co. It's likely she'll have brought much of the same style to her collection with Primo International. 
Source: Read Full Article