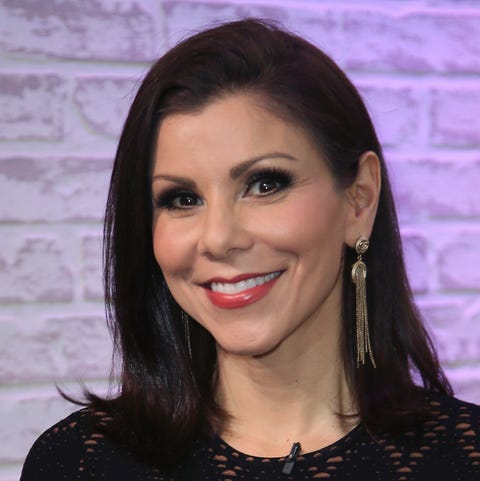 Heather Dubrow, former star of The Real Housewives of Orange County, has a lot of opinions on trendy diets.
First, she took down intermittent fasting (she said it was for "skinny, tired people"); now, she's going after the keto diet.
In an interview with Bravo's The Feast, Heather said she thinks the keto diet is just "not sustainable"—thanks in large part to that fickle state known as ketosis (when you're burning fat for energy instead of carbs). "I don't like the keto diet," she said. "The minute you cheat, it's over. You're out of that ketotic state and any result you had is absolutely gone."
Her husband Terry Dubrow, M.D., a plastic surgeon on the E! TV show Botched agrees: "I think the keto diet—no offense to those who like it—I think it's kind of dumb," he said in the interview.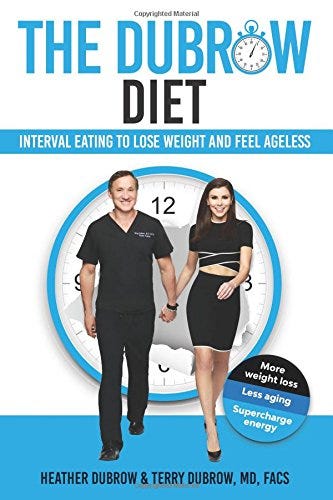 Of course, Heather and Terry aren't just bashing these popular diets for no reason. The two are promoting their new book, The Dubrow Diet, which focuses on a concept the two call "interval eating," which essentially means "you can choose when you are going to do your eating periods and your non-eating periods," Heather said during a recent episode of Watch What Happens Live With Andy Cohen.
However, the two aren't giving away a ton of details about The Dubrow Diet, so it's not clear exactly how their plan is better than other more established diets like keto or intermittent fasting.
The two are also apparently practicing what they preach by following the diet themselves. Heather recently posted before-and-after photos of Terry's own weight loss progress to Instagram, writing: "Dad Bod to OMFG?!?!"
View this post on Instagram
Dad Bod to OMFG?!?! #dubrowdiet available NOW! Link in BIO ! #diet #weightloss #weightlossjourney
A post shared by Heather Dubrow (@heatherdubrow) on
Okay, Terry—I see you.
Source: Read Full Article