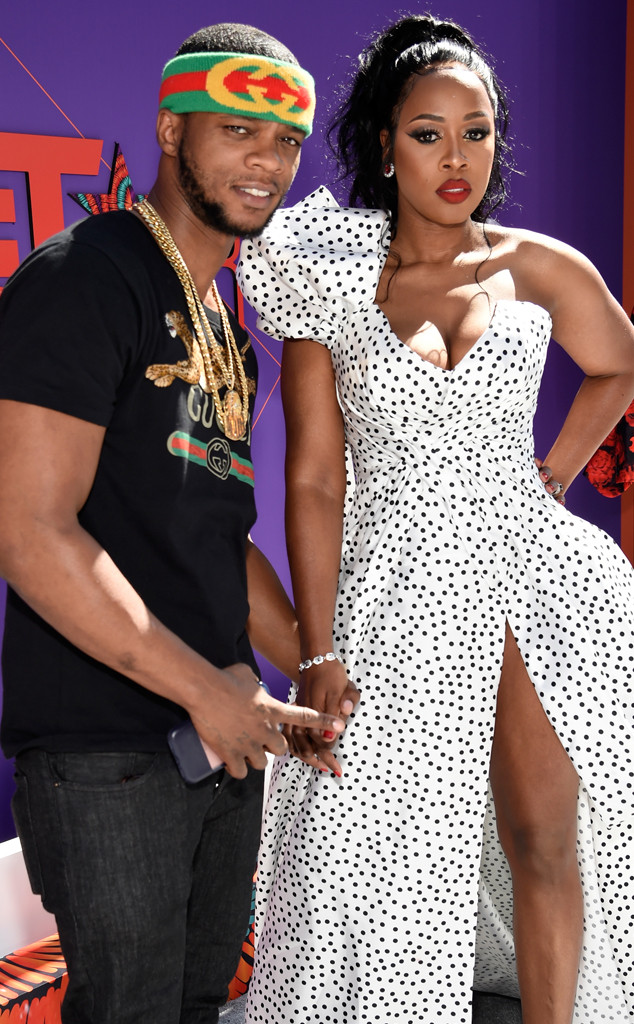 Kevin Mazur/Getty Images for BET
Remy Ma and Papoose have a lot to celebrate.
After the rappers walked down the aisle to renew their vows, the couple revealed they're expecting a child.
Remy Ma started the announcement by saying, "And although we told you all guys we were bringing you out here to renew our vows, which we are, we also wanted all of our family here when we told you guys…"
Papoose then rubbed his bride's belly and said "We're going to have a baby!"
According to Remy Ma's Instagram post, the star is four months pregnant. While this is the couple's first child together, they both have children from previous relationships.
The happy news comes about a year after Remy Ma revealed she suffered a miscarriage.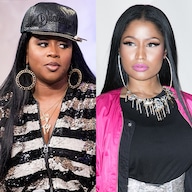 Read
Remy Ma Just Reignited Her Feud With Nicki Minaj at the MTV Video Music Awards
The two stars tied the knot in 2008 while Remy Ma was in jail. The "All the Way Up" star was sentenced to eight years in prison for shooting a woman outside of a nightclub. She was convicted of assault, weapon possession and attempted coercion and spent six years behind bars.
The Love & Hip Hop stars later wed in a televised wedding in 2016.
According to Remy Ma's Instagram the bride pulled the wedding together in just 72 hours. She wore a two-in-one gown by Karen Sabag for her big day and enjoyed a pastel-colored cupcake tower with butterfly cookies.
It looks like it was a special day for all.
"Oh yea…& then this happened," Remy Ma wrote on Instagram. "I've been eating right, working out, and preparing for this for almost a year. We are so happy; thank you to everyone that prayed for us and sent blessings our way. Sidebar: been super sick, lost an extra 7 pounds but I'm soooo much better now."
After thanking her team, the star thanked her friends and family for joining the couple for the big day.
"Thank you to all my friends and family that managed to make it on such short notice (and to those that were far away & couldn't make it—u were there in my heart," she added.
She also shared a special message for her groom this weekend.
"This weekend I celebrated a milestone with my best friend, my partner in everything, my husband, my forever @papoosepapoose," she wrote. "I love you so much—not only because you are the perfect soulmate but because you are the epitome of a real man, the essence of a great father, and the definition of loyalty & if I could start life over, the only thing I would change is meeting you sooner so that I can spend more time with you."
She then added, "We've known each other 13 years & been married a decade. We renewed our vows amongst our closest friends and family members. It was a small, intimate setting and one of the most precious moments of my life…thank you Husband, u always make me happy."
Congratulations to the happy couple!
Source: Read Full Article