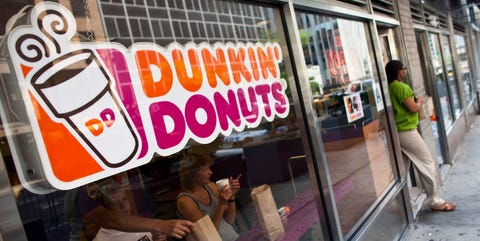 Pumpkin spice drinks are being released just about everywhere like Starbucks and Godiva and Aldi―and it's not even September yet. You can also get your pumpkin fix in the form of whipped cream, cookie straws, or even beignets and churros. And just in case you haven't reached your PSL—that's pumpkin spice limit— yet, Dunkin' Donuts is releasing a new product that will let pumpkin spice fans enjoy their favorite fall beverage anywhere.
As Yahoo explains, Dunkin' Donuts is now offering a bottled Pumpkin Spice Iced Coffee. It'll be available starting September 10 in most grocery, drug, convenience stores.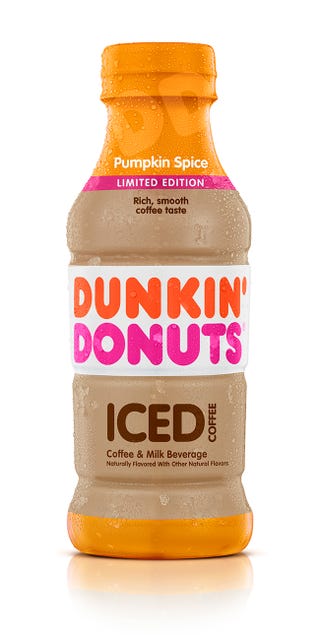 Yes, it's a little early for fall bevs, but this one is cold! It's the perfect way to get a head start on pumpkin season!
And if chilled isn't your thing, Dunkin' Donuts also offers pumpkin-flavored K-Cup pods and pumpkin flavored bagged coffee in stores which you can bring home to stock your kitchen. Or, of course, you can down their other fall drinks in the store — which include *deep breath* pumpkin flavored hot coffees, iced coffees, frozen coffees, lattes, cappuccinos, macchiatos, americanos, and cold brew. (Also, iyou prefer to get your daily dose of pumpkin through a sweet snack, you can reach for Dunkin' Donuts fall food offerings include their pumpkin donut, pumpkin muffin, and the festive fall donut.)
G'bye summer ― we hardly knew ye.
From: Delish
Source: Read Full Article