Deena Cortese's road to motherhood has begun!
Just two days after announcing she is expecting her first child with husband Christopher Buckner, the Jersey Shore star took to Instagram to reveal her baby bump.
"Excited to share our pregnancy journey with all of you!! Our first bump pic," Deena wrote to her followers. "Don't worry I won't post bump pics every single week! Lol but this is the first!! #bumppic #motherandson #christopherjohn #weeklybumppic."
While posing in a blue dress, the MTV reality star also revealed she is 14 weeks along into her journey.
"STOP MY LITTLE BUMP," Nicole "Snooki" Polizzi wrote in the comments section. "I am so fricken happy for you my meatball. I love you."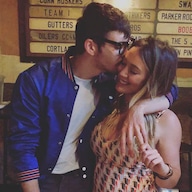 Photos
Celeb Baby Bumps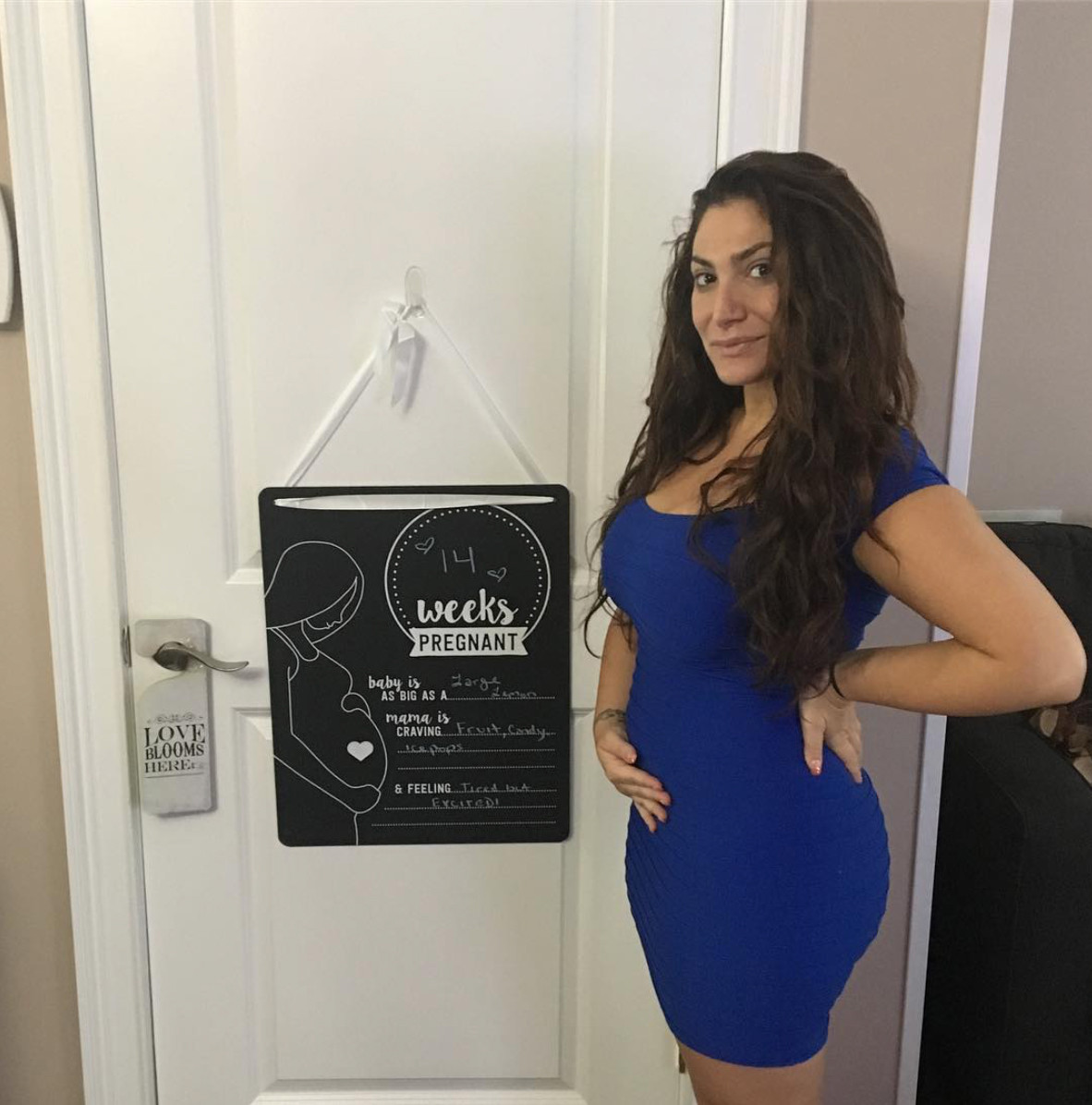 Instagram
And for those wondering what's on Deena's Amazon chalkboard, she revealed a close-up on Instagram Stories. The mom-to-be is feeling "tired but excited," is craving fruit, candy and ice pops while her baby is as big as a large lemon.
Fans of the MTV reality star were aware that Deena and her husband were hoping to start a family. In fact, those watching the Jersey Shore Family Vacation season finale earlier this month heard Deena express her wishes to get home and start a family.
Nonetheless, seeing the couple announce the news Monday morning on Instagram caused many to fist pump with excitement.
"Chris and I decided to wait until we were ready to spill the beans! Now that we are safely into our second trimester…us and our little monkey are ready to tell the world our little family is growing!" she shared. "We have a sweet little boy on the way! "
Deena added, "We are truly blessed and our hearts are filled with so much joy and happiness. December can't come soon enough! Daddy and mommy can't wait to meet you Christopher John. You are going to be the most spoiled little boy ever!!!!"
Source: Read Full Article