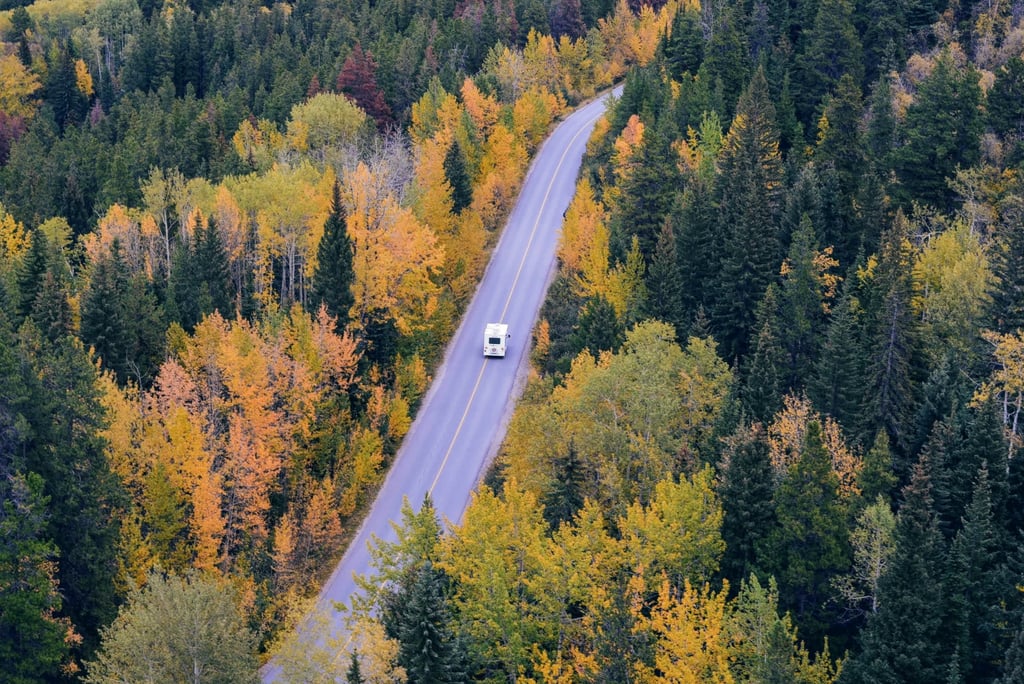 I Took My Kids on an RV Trip — Here Are 5 Things You Should Know Before Planning Your Own

Last weekend, my husband finally convinced me to take our kids camping. He's always loved every aspect of spending a weekend in the great outdoors; I prefer visiting nature during the day, then returning home to my own bed, where two closed doors and several dozen feet separate me and our sleeping children. Our compromise? We'd rent an RV (we found ours through Outdoorsy), bringing our own bathroom, refrigerator, microwave, television, and electricity to a campsite a few hours from home. Also coming along? Our two kids, ages 4 and 7, and our 15-week-old puppy. What could go wrong?
More than we expected, as it turns out (we won't talk about the tow truck we had to call when we made a wrong turn out of the campsite and landed our front right wheel in a ditch). Camping, even when you're bringing along the equivalent of a tiny apartment on wheels, requires a lot of work: before, during, and after your trip. I definitely didn't leave the experience a camping enthusiast, but I did learn a lot from our family adventure, including just how many of my mom friends were also interested in planning an RV trip for their own families. Everyone from my fanciest girlfriends to my most outdoorsy ones seemed intrigued. If you are, too, here's what you need to know before you brave the elements on your own RV camping trip.
Source: Read Full Article