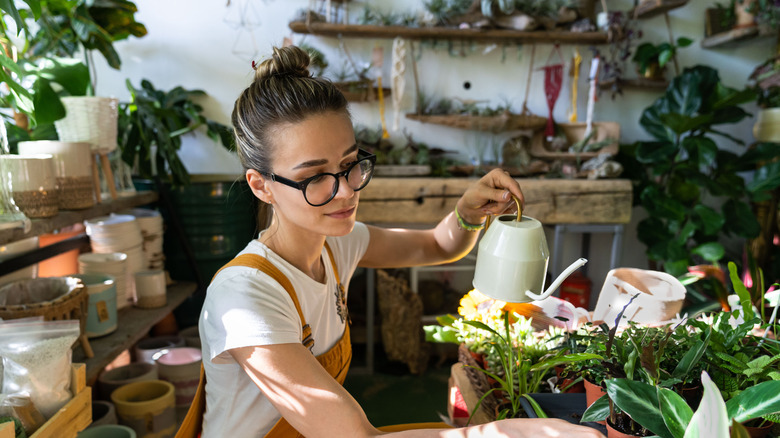 Looking for a special touch in your home or office? Don't overlook the role houseplants can play in transforming a space. Data shows that 66% of American consumers have at least one plant in their homes (per Civic Science), and in recent years indoor plant sales in the U.S. have surged by 50% to $1.7 billion (per National Post), with millennials, in particular, spending thousands on them. There is even a term for the phenomenon: plant parenthood.
"People are designed for connection and nurturing, but with more millennials waiting until later in life to have babies and settle down, young people are turning to plants," therapist Lily Ewing told HuffPost. She pointed out that while plants require less attention than a pet, they "still provide the opportunity to nurture something" and "can provide a greater sense of fulfillment and purpose."
And let's not forget that during this past year, with many of us stuck inside, houseplants brought a touch of nature — and beauty — into our space. As we head into summer, the love for indoor plants isn't going anywhere. In fact, there are some new trends in the market for 2021. So whether you're looking for a pop of color, a plant to improve your health, or something that is simply easy to take care of, there is a plant for you.
Cactus varieties are big in 2021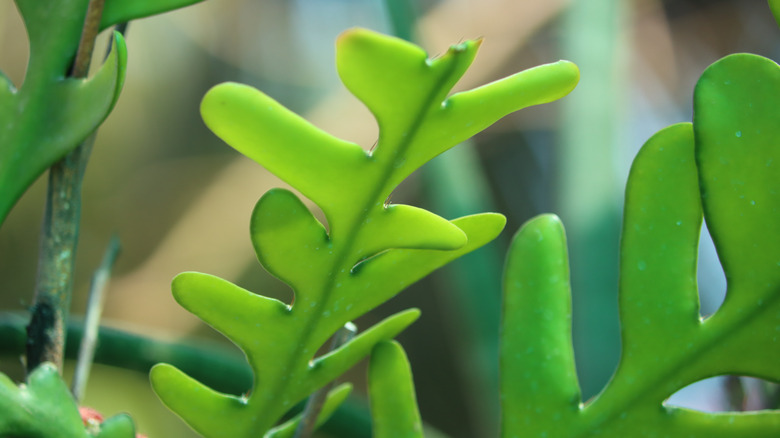 Cactus plants saw a huge surge in sales last year, and that trend is expected to grow even more in 2021. "It seems as though 2020 [was] the year of the cactus, with three of the top five houseplants with the biggest popularity increases being different types of cacti. … These plants are, after all, pretty low maintenance, so they're an excellent choice for amateur green fingers," said the pros at Flower Card. 
One of the most popular cactus plants taking over in 2021 is the fishbone cactus, so get used to seeing this stunning houseplant around. 
Colorful leaves are a popular houseplant trend in 2021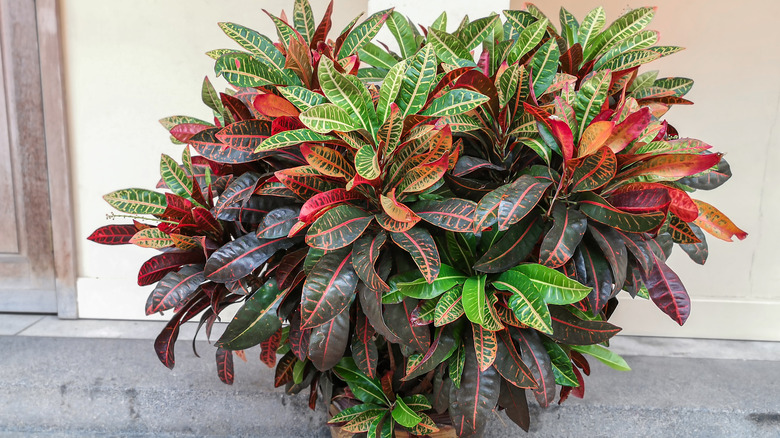 Plants can play a huge part in both home or office décor, so it's not surprising that finding one with beautiful foliage is a top priority for many people looking to purchase a houseplant in 2021. With that in mind, those with a variety of colors or patterns — such as crotons and Chinese evergreens — have been gaining popularity in recent years and will be a big trend for 2021. Even succulents in bold hues, including pink, red, and black, are being snatched up at a rapid rate.
 "We're attracted to unique houseplants with exciting leaves because they help us express our personal style," says Rachel Haugo, deputy editor at BHG.com. 
Multi-tasking plants are everywhere in 2021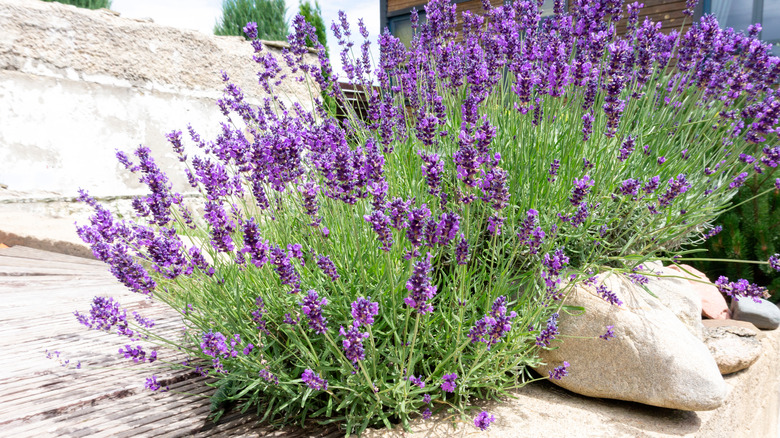 While plants can add beauty to our surroundings, some go that extra step by also serving a helpful purpose. Lavender, for example, boosts calmness and reduces stress, while Aloe vera "has medicinal properties, being used for everything from treating burns to settling an upset stomach (per Flower Card). 
In addition, the peace lily reportedly helps to clean the air, and the money tree is believed to bring good luck and prosperity to a household or business. It makes sense that these four plants are among the top houseplants for consumers, racking up a combined total of more than 40 million internet searches each year.
You'll want to invest in big, leafy plants in 2021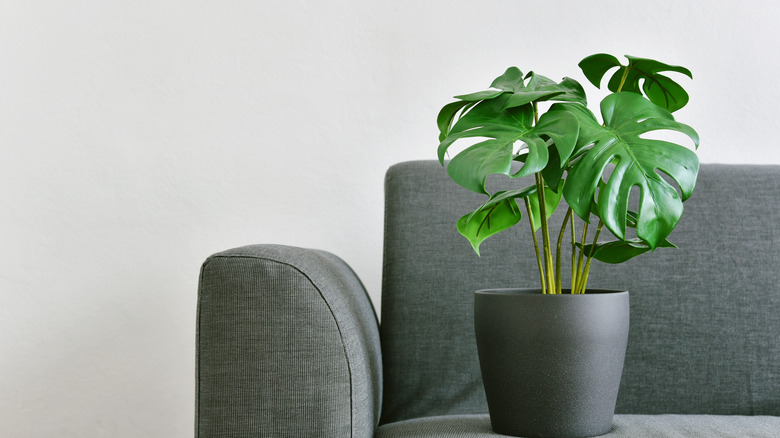 Big, leafy plants will a top choice in 2021, with the most popular options including philodendrons, alocasias, and the always popular fiddle leaf fig. And Katrina Froelich of Lively Root told The Spruce that the elephant ear, also known as alocasia 'regal shield', will "replace the fiddle leaf fig as the 'it' large houseplant." 
Originating from Africa, the elephant ear plant needs bright, indirect light to thrive. While this gorgeous plant does require a lot of attention and probably isn't the best indoor plant for beginners, Froelich promises the attention you give this "unique and Instagrammable plant … will be well worth it."
Source: Read Full Article