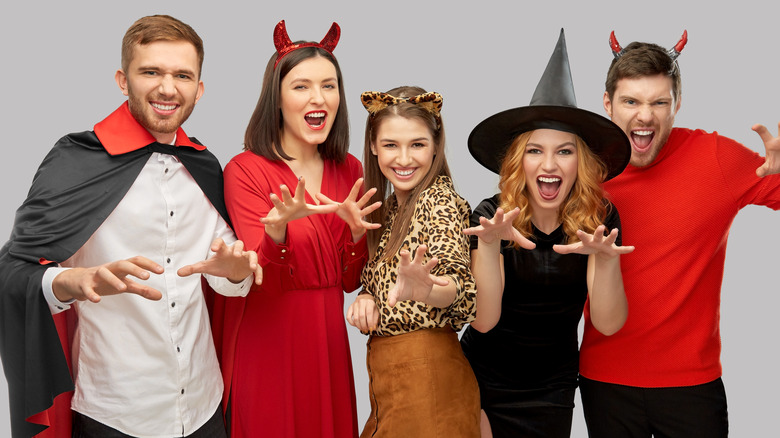 Halloween is one of the most fun times of the year. The holiday can be filled with eating sweet treats, watching scary movies, decorating your house with fall colors or creepy statues, and of course, dressing up in costume. Whether you're headed out to a party with your friends or simply staying home and passing out candy to excited kids as they trick-or-treat, you'll have to choose the perfect costume.
One way to help decide what you should dress as for Halloween is by examining your zodiac sign. For those born under the sign of Capricorn — December 21 and January 20 — you may feel some pressure to pick the perfect outfit for your Halloween celebration. Co-Star Astrology notes that Capricorns are often motivated by duty and are very responsible. They also mature at an early age and are driven by success. Capricorns also take awhile to feel comfortable around people they don't know so, if you're headed out to a party this season, you may want to choose a costume that's a conversation piece in hopes of avoiding any awkward silences.
Capricorns may want to explore their wild side with an animal-themed costume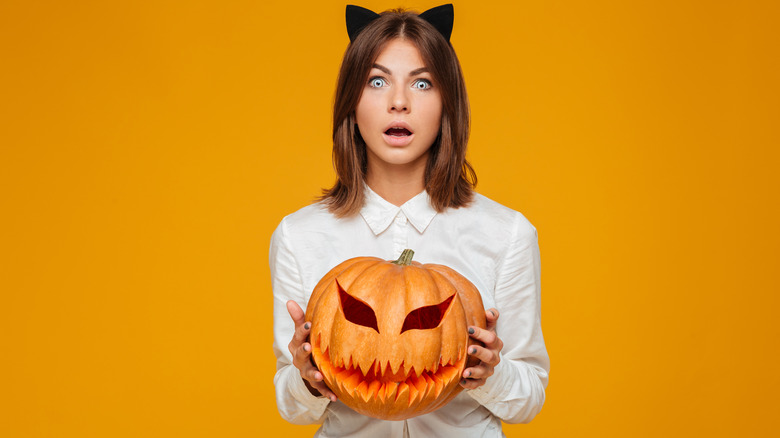 Co-Star Astrology reveals that there are a number of famous Capricorns in the world such as Michelle Obama, Dolly Parton, Edgar Allan Poe, and Jeff Bezos. Any of them would make for fun celeb-inspired Halloween costumes. However, Refinery29 notes that Capricorns may want to stay true to their earth sign and dress as a member of the animal kingdom with a costume such as a cute deer or a fun cat-themed look that includes a leopard, panther, or cougar. Lions and tigers are also fun options. If you're looking to get whimsical, try a fun and colorful unicorn costume complete with a horn or grab a pair of wings to turn your look into a pegasus. If you want something a bit more edgy, perhaps a daring or sexy dragon look is in the cards for you.
PureWow suggests that Capricorns looking for a more pop culture-inspired Halloween look may want to consider Andy Sachs, Anne Hathaway's iconic character from the film "The Devil Wears Prada." All you'll need is a gorgeous dress, some awesome bangs, and a copy of Vogue to hold in your hand. No matter what you decide to dress as this Halloween season, make sure you feel comfortable and confident with your choice so that you can enjoy yourself while celebrating the spooky holiday.
Source: Read Full Article