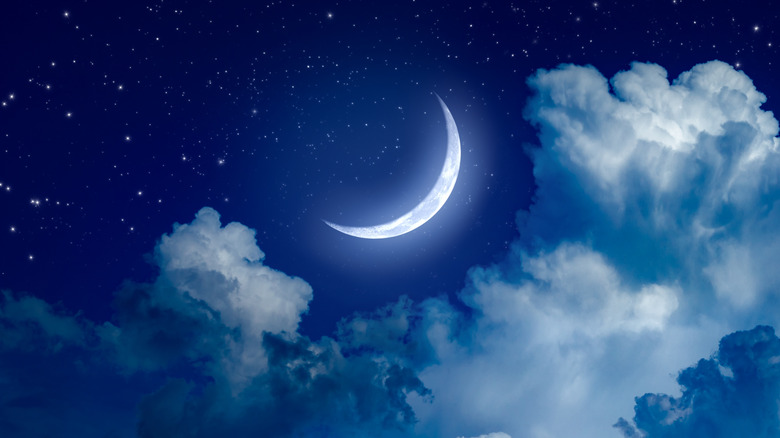 IgorZh/Shutterstock
By Amanda Lynne/Sept. 7, 2021 3:56 pm EDT
It's time for the new moon again. This month's new moon falls on September 7 and is in the sign of Virgo. Virgo is a sign known for sensitivity and sharing. Other characteristics include a dedication to helping others and perfectionism, as well as focusing on details and being health-conscious, per Shape. However, instead of overthinking this new moon, it seems that many members of the zodiac will be overtaken with their spiritual side as well as their emotions. "Logic and reason won't hold any importance now, as we are leaning into our intuition and feelings," author Lisa Stardust tells Refinery 29. "This will give us all a desire to evolve and move forward in life — but with care," she added.
Astrologer Leslie Hale tells the outlet that the new moon will be transformative for many. "This phase is a time of healing and renewal, and can provide the wisdom and healing powers we need to overcome obstacles and begin the new cycle," she stated. Those who were born under a fire sign – like Aries, Leo, and Sagittarius — can expect some big opportunities to roll their way during the lunar event. They may also see some positive changes to their finances, health, and careers.
Fire signs should be excited about the new moon on September 7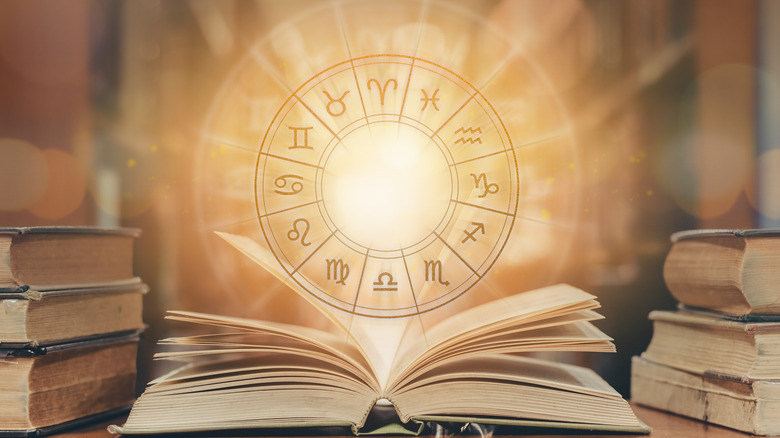 The New York Post notes that fire signs will be feeling good during the new moon on September 7 and that they can expect some abundance to come to them as well. For Aries (born between March 21 and April 19), the event will motivate you to be very productive, a habit that will greatly improve not only your physical health but your professional life as well. Focus on feeling good this month and you'll be rewarded.
If you're a Leo (born between July 23 and August 22), take a look at your finances in September. The new moon is set to energize your money flow, and by adding some positive vibes and manifestation, you may be able to attract some very lucrative opportunities into your life such as a new job offer or even a raise. However, don't go overboard. Now is a great time to put yourself on a budget and cut any unnecessary spending.
For those born under the sign of Sagittarius (November 22 – December 21), a new beginning is coming your way, especially if you've been struggling in your career. A promotion or new job offer may be right around the corner, so don't be afraid to put yourself out there and take initiative to get what you want. Set some goals and work to see them come true.
It appears that fire signs are set for a big month, and the new moon is the perfect time to start making their dreams a reality.
Source: Read Full Article