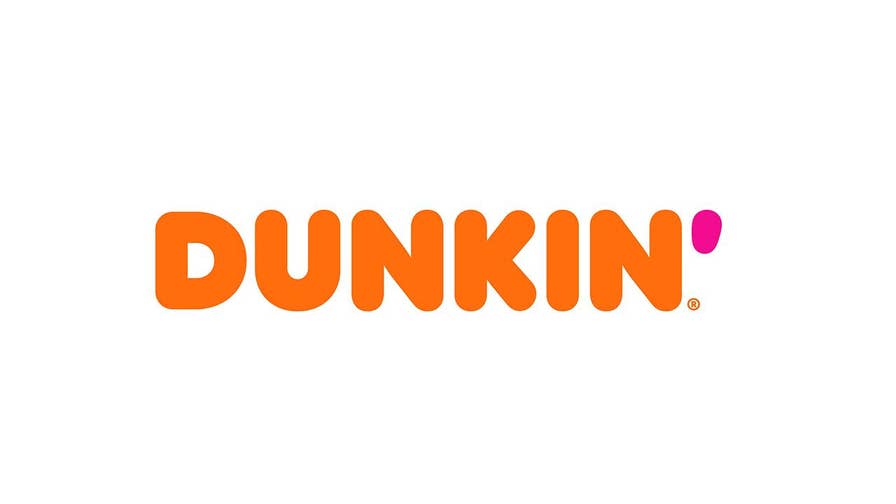 Loyal Dunkin' customers not sold on new name change
Dunkin' Donuts announced it was dropping the "donuts" from its name to become better friends with its customers. But many Twitter users weren't happy about the new Dunkin' name and voiced their dissonance – and confusion – with the much-buzzed about news.
Change is never easy, but many Twitter users are particularly ruffled by Dunkin' Donuts new name.
On Tuesday, the coffee chain announced that it is dropping the word "Donuts" from its name and rebranding itself as "Dunkin," a change set to take effect on Jan. 1.
Reps for the Canton, Massachusetts-headquartered company said that the shorter, snappier new moniker better aligns with the java chain's emphasis on its various beverages, further noting that fans have long referred to the chain simply as "Dunkin."
Nevertheless, in the days since, Twitter users have largely rallied on the social platform to voice their dissonance – and confusion – with the much-buzzed about news.
"You're gonna go to all Dunkin Donuts a just take down the Donut part of the sign? 68 years is a long time, and this is stupid to me to change the name after almost 70 years," one critic exclaimed.
"Too much going on in the world to add this name change news to the mix. Dunkin' my heart cannot take it," another agreed.
"I donut like it," one chimed in.
"I'm from New England & I don't think they should be able to do this without putting it on the ballot," another mused.
Though some commenters voiced concern that the rebranding foreshadowed an end to doughnut sales at the store, Dunkin' reps quickly confirmed through its official account that the beloved pastries were not slated to leave menus in any way.
Others, meanwhile, were more accepting of the new name.
"I've always called you Dunkin anyway," a supporter said.
Bette Midler, too, seemed fine with the name change, at least on one condition.
For better or worse, as per the coffee chain's new Twitter bio, Dunkin' is now officially "on a first-name basis with America.
Janine Puhak is an editor for Fox News Lifestyle. Follow her on Twitter at @JaninePuhak
Source: Read Full Article