Counting On stars Kendra and Joseph Duggar are expecting their third child. Scroll on to learn more about the big news, including the little one's due date.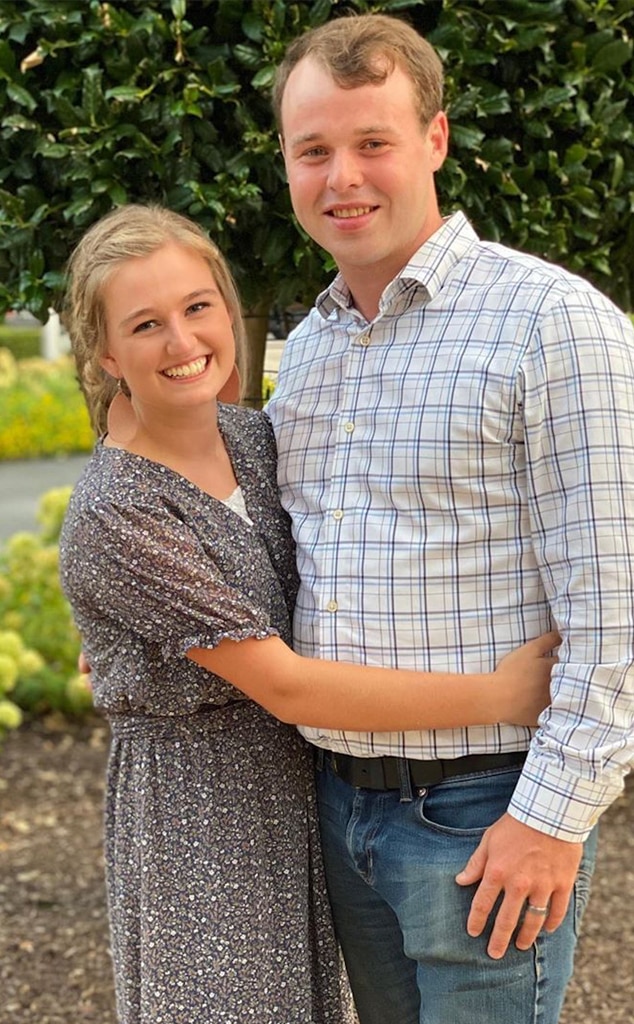 The Duggar family is about to get a little bigger.
Joseph Duggar, 25, and his wife Kendra Duggar, 22, are expecting their third child. The Counting On stars announced the news by sharing a few photos with People, which was first to break the news. One of the sweet snapshot showed the couple posing with their two kids—son Garrett David Duggar, 2, and daughter Addison Renee Duggar, 9 and 1/2 months—while holding signs that read "Boys 1," "Girls 1" and "Tie-Breaker Coming Feb. 2021."
"We are so excited to announce that we have a tie-breaker coming in February," the proud parents told the magazine. "Baby #3 is on the way!" 
The TLC celebrities suggested their children are looking forward to welcoming a sibling, too.
"We are so excited to see Garrett and Addison's reaction when they meet the new baby," they told the outlet. "Garrett has already been such a loving big brother to Addison and we look forward to Addison's reaction to a life size baby doll."
Kendra and Joseph started their courtship in 2017 and got engaged later that year at the wedding reception for Joy Anna Duggar and Austin Forsyth. Kendra and Joseph also tied the knot in 2017 at the First Baptist Church in Siloam Springs, Ark., where they shared their first kiss. The couple then welcomed their first child in 2018 and their second child in 2019.
Joseph is the seventh child born to the Duggar family, and he is the third eldest son.
Fans can watch the famous family on TLC's Counting On Tuesday nights at 9:00 p.m. ET.
Source: Read Full Article