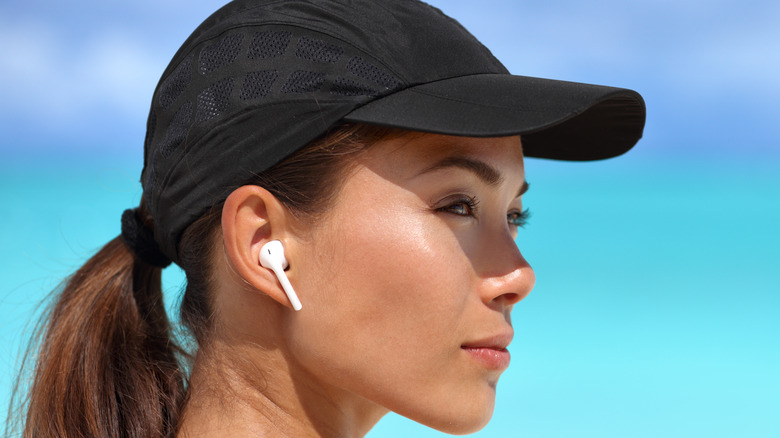 Maridav/Shutterstock
By Melanie Curry/Sept. 7, 2021 8:02 pm EDT
AirPods are certainly top-tier headphones, but they can be expensive with prices ranging from $159 to $199 (via Apple). That's quite a penny. You don't have to spend over a hundred dollars to get some high-quality headphones, though.
One cheaper alternative to AirPods is Edifier, which are wireless headphone sets that have good audio quality, voice calling, and noise-canceling settings, according to CNET. Not only are these headphones comparable to AirPods, but they're more form-fitting with a splash and dust-proof design. For $60, you have to admit that's a good deal.
Anker Soundcore Life P3 is another alternative to AirPods. These wireless headphones are a bit more expensive than Edifier at around $80, but it's all worth it. In fact, Anker Soundcore headphones have a nice battery life of over seven hours and include a noise-canceling function as well. CNET also lists the TCL Moveaudio S600 ($99.99) and EarFun Free Pro ($39.99) as two other budget-friendly options. 
Are Apple AirPods even worth the hype?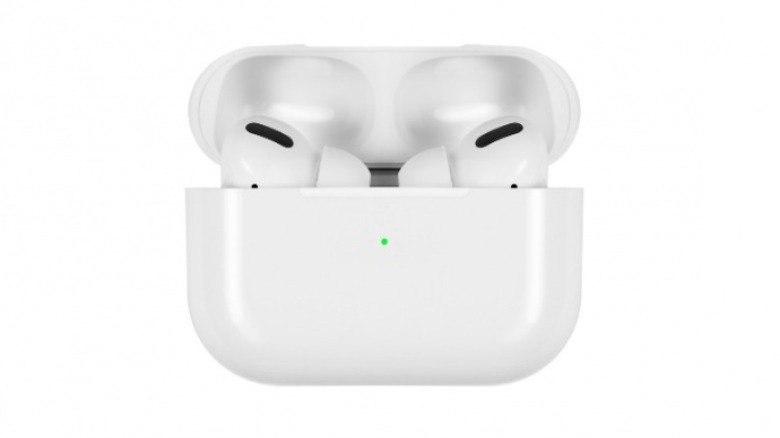 While Edifier and Anker Soundcore are cheaper alternatives to AirPods, sometimes, you want the real deal and there's nothing wrong with that. Before you decide on which headphones to buy, you might be wondering if Apple AirPods are even worth the hype? 
Well, according to Sound Guys, there are a few pros and cons to Apple's acclaimed wireless headphone set. One con is the price, which you already know can be astronomical. Another downside to AirPods is that, unlike other wireless headphones, you have to charge yours through a cable. That can be inconvenient for some people, but to be fair, there are wireless charging cases that'll boost your AirPods as long as they're fueled up.
As far as pros go, AirPods have great sound quality and are a good fit for all ear sizes. Fit is an important factor when it comes to wireless headphones. Another alternative, UE FITS, are actually designed to mold to the person's ears for a custom fit, but you'll have to spend around $250 for those listening devices. That makes the Apple AirPods' price more reasonable considering you also get a very good fit with them for less than $200. So, while the AirPods are certainly on the pricey side, it can be worth it for some high-quality headphones. 
Source: Read Full Article