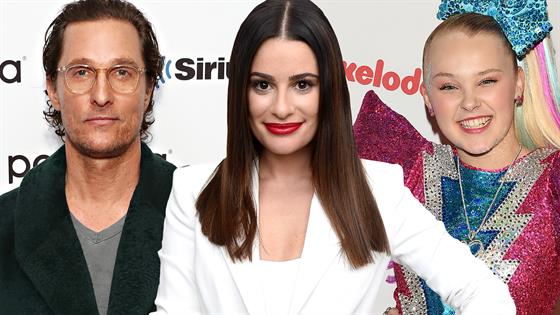 Happy Mother's Day!
Today, kids all around the world are celebrating their moms in honor of the holiday and mothers are sharing just how much being a mother means to them.
Our favorite celebrities are no exception, and plenty of famous mamas have expressed their favorite moments of motherhood over the years, from inspiring advice to hilarious stories.
To mark the occasion, we've rounded up some of the cutest quotes from moms about being a parent.
Whether it's Blake Lively joking about how much of motherhood is being pooped and barfed on to Angelina Jolie's philosophy on raising her kids to be global citizens, all of these mamas have some great wisdom to impart.
Even first-time moms have already learned valuable lessons they want to share, like Shay Mitchell's reflections on the expectations and pressures that moms face.
So, take a look at the best quotes these celebs have on being a mom.
We're certain a few are sure to make you smile.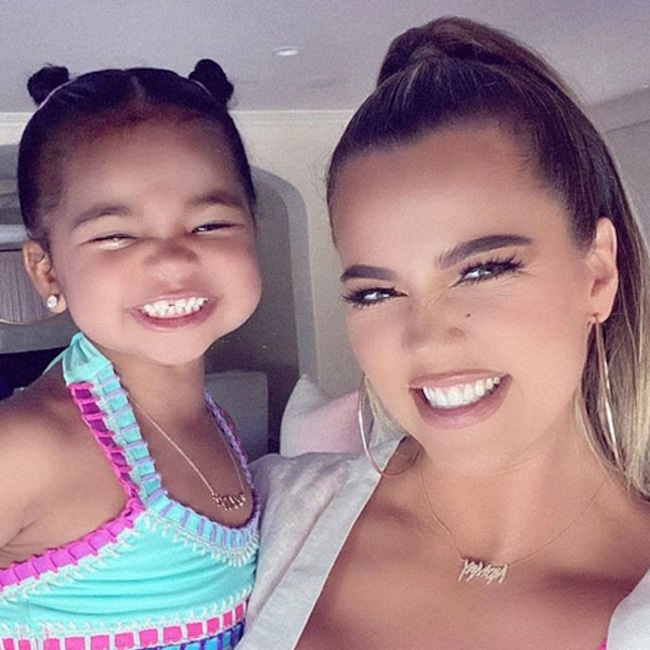 Instagram
Khloe Kardashian
Khloe Kardashian's best quotes on motherhood are simply in the constant sweet messages she publically shares to her daughter True.
"Everyday I give thanks that I was chosen to be your mommy," the Keeping Up With the Kardashians star shared on Instagram. "I'll never ever take this role for granted! Thank you Tutu! I will easily love you until the end of time!"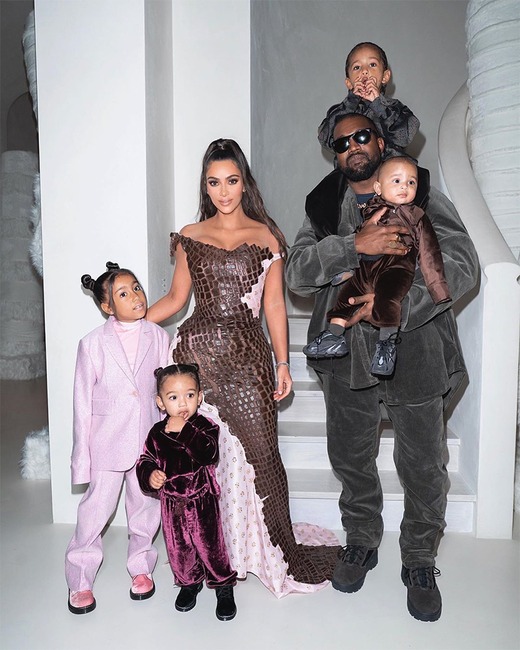 Instagram / Kim Kardashian
Kim Kardashian
Kim Kardashian is the proud mama to four kids who she values above all else.
"I have such unconditional love for my kids. No matter what, I will always love them and support them in anything they choose to do in life. My family was so close growing up; now that I'm a mom, I understand the bond my mom and dad felt with us," she shared on her website.
"There can be ups and downs with kids but no matter what, I always learn so much from them. Being a mom is the most important job I have."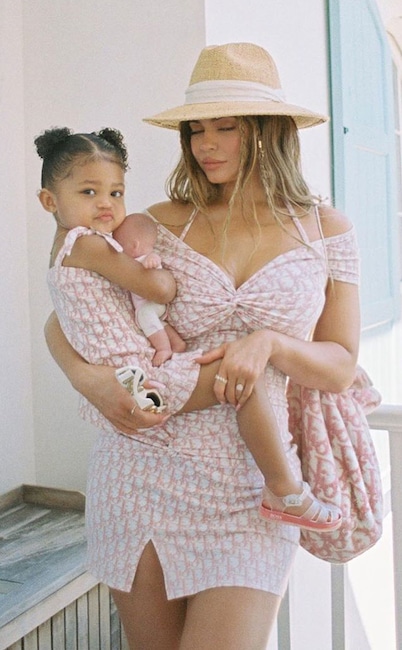 Instagram
Kylie Jenner
The self-made billionaire shared in an interview with Kim all about how much she thinks about her little Stormi.
"I think more about the future because of her. Every time I leave and I'm stressed about leaving her, I'm like, 'I'm doing it for you,'" Kylie told Kim. "Everyone says you change completely when you become a mom, but I really feel the same, just better."
Article continues below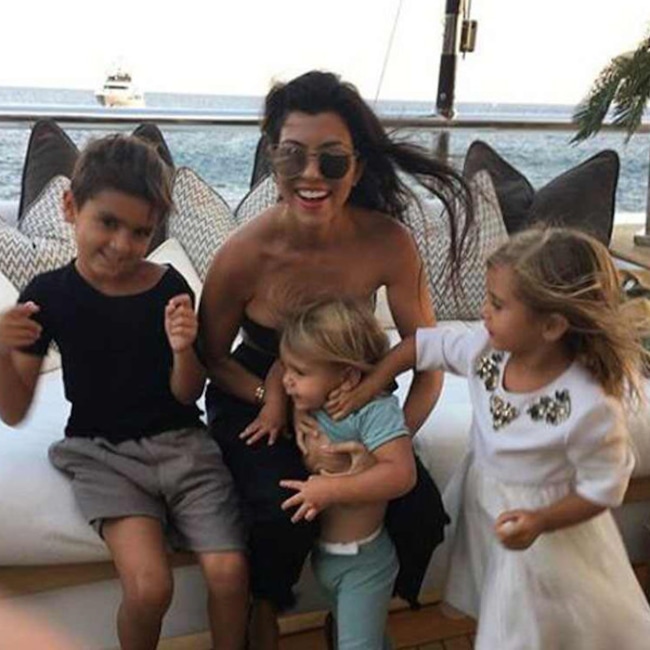 Instagram
Kourtney Kardashian
The mama of three shared with Parents her mentality on being a parent when she was pregnant with her second child.
On motherhood, Kourtney stated it's, "Definitely my favorite role in life. It has changed me and made me realize there is nothing else I would rather do with my time. Being a mom is what life is about. I hope people realize what the priorities in life should be and know not everything has to be perfect."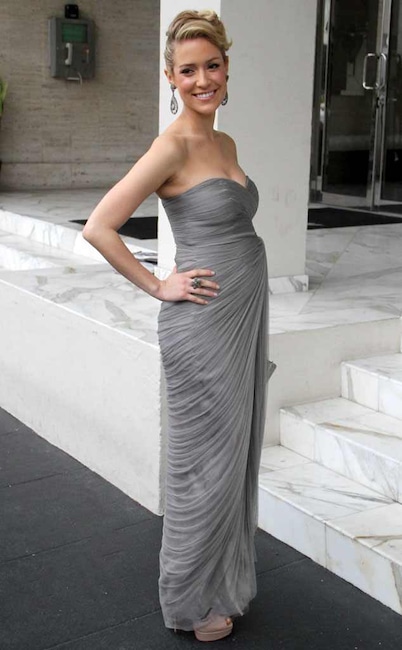 Splash News
Kristin Cavallari
In an interview with Modeliste Magazine, via People, Kristin Cavallari expressed her experience of being a mother to her three kids.
"There's just so much more love in your life. I finally feel like I have a real identity," Cavallari shared. "I feel like I have a purpose here in life now. I'm a mom to these three amazing little babies, and my whole world just kind of opened up."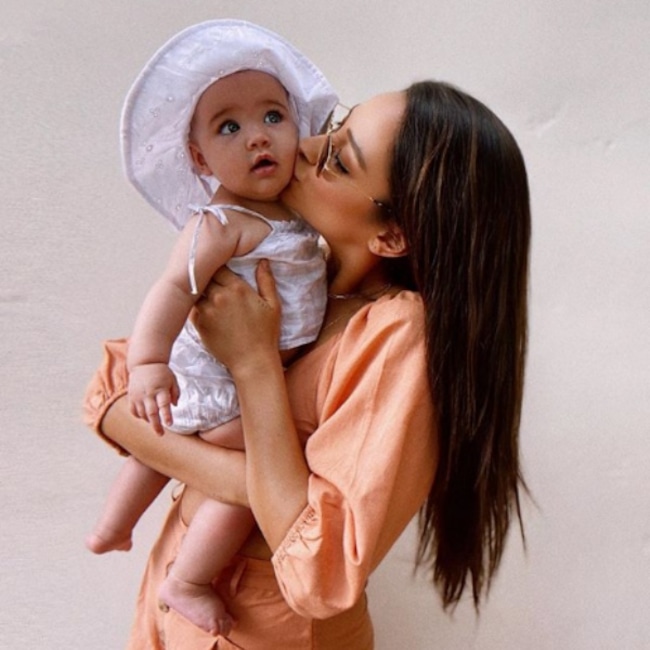 Instagram
Shay Mitchell
Shay Mitchell gave a candid interview to Vogue on the stresses and expectations of being a mom.
"There is a lot of stress and anxiety," she admitted. "I'd heard all these things from my friends saying, 'You're going to second guess a lot of things you do, you're going to feel guilty when you leave her.'"
But the mama to Atlas has started to feel more secure in her role, adding, "[It's been all about] just taking the time to get ready and be by myself to [say,] 'Okay cool, now I can handle this, I've got this, so many people have done this before me, and so many people have felt the same way.'"
Article continues below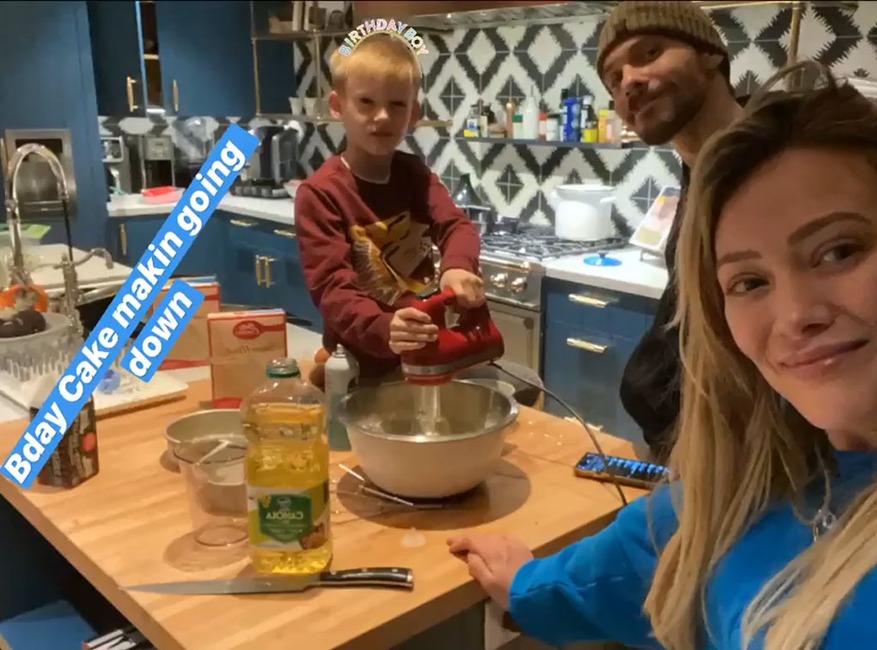 Instagram
Hilary Duff
"I don't always balance it all, I do the best that I can, and some months are crazier than others," Duff told E! News in an exclusive interview. "I'm a mother first, so [Luca]'s always my number one priority. And then my decision-making process is like, 'Hey can I make this work? Is he going to get enough of what he needs from me?'"
Now that Hilary Duff has two kiddos, we are sure that the balancing act is even tougher, but that the mama is rocking it all the same!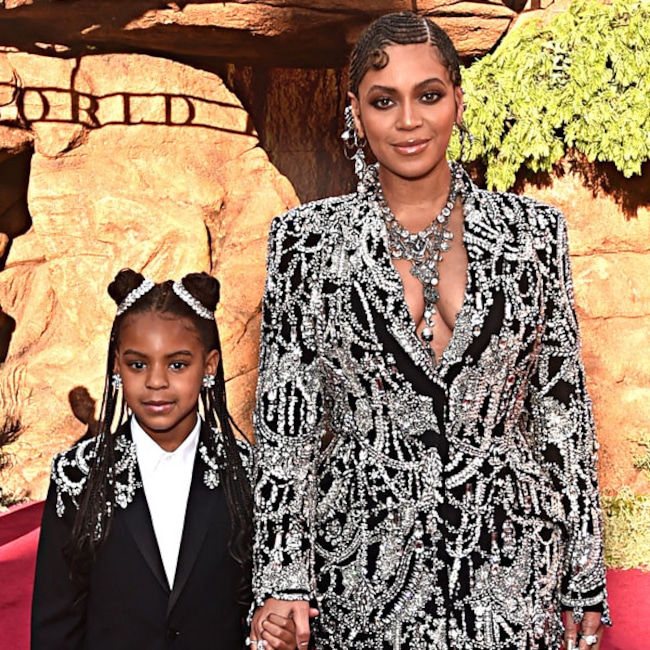 Alberto E. Rodriguez/Getty Images for Disney
Beyoncé
The powerhouse singer is a huge inspiration to all of us, but turns out the mother also makes sure to be the same for her own children.
"I realized why I was born and more than anything, all of the things I want to pass onto my child and the best way of doing that is not by preaching or telling her but showing her by example," she said.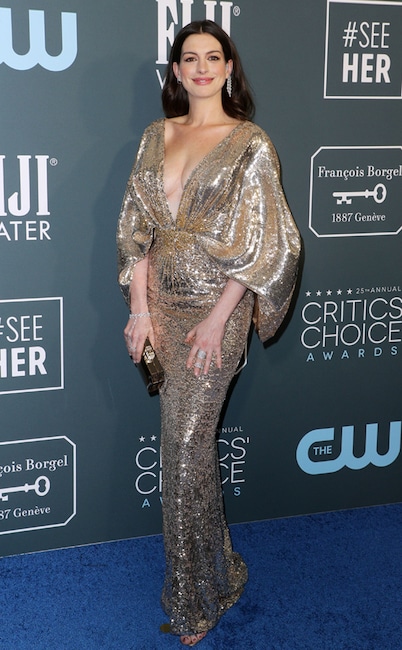 John Salangsang/Shutterstock
Anne Hathaway
When it comes to great parenting advice, Anne Hathaway shared that she got some A-plus list from Prince Harry and Meghan Markle!
"They get down on the child's level and speak to them eye-to-eye to make their child feel empowered," she tells The Sunday Times. "I thought that was really cool. I started doing that with Jonathan."
Article continues below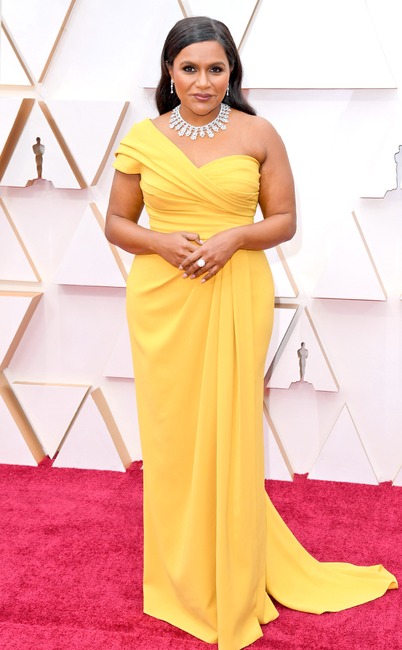 David Fisher/Shutterstock
Mindy Kaling
While the Mindy Project actress is a mother herself, she also has a sweet quote on how she viewed her own mom.
"I would say that my mother is the single biggest role model in my life, but that term doesn't seem to encompass enough when I use it about her," Kaling said. "She was the love of my life."
Presley Ann/Getty Images for Disney
Vanessa Lachey
"We talked about how we would have cared for a daughter and the things we would teach: how to grow up to be a strong, independent, and confident woman who knows she is loved," Vanessa said.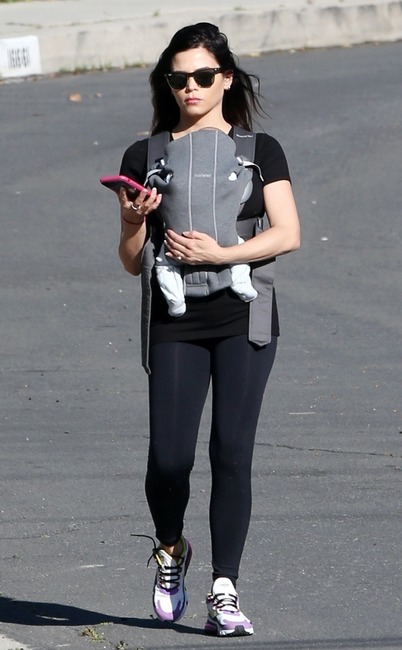 Stefan / BACKGRID
Jenna Dewan
Jenna Dewan is the proud mother to two kids, and knows how to build up their confidence in themselves.
Back in 2017, she did an interview with People on how to build up Everly, saying, "Starting early and starting to build her confidence in her true authenticity and herself is important, because then when the influences come in that will try and tell her, 'You're not great' and 'You're not amazing,' she'll have that strong sense of reminding."
Article continues below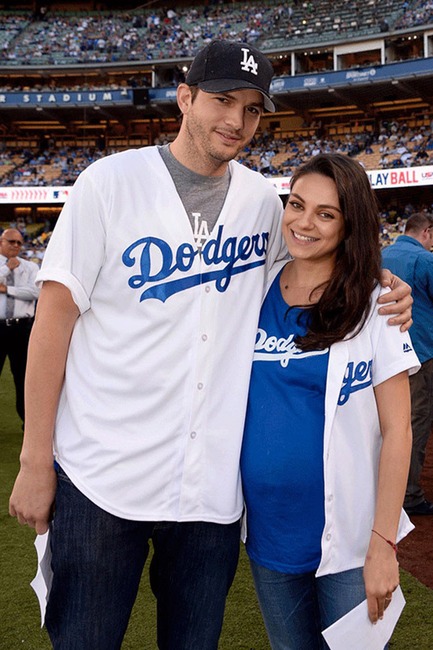 Courtesy of Los Angeles Dodgers
Mila Kunis
While she plays a "Bad Mom" in movies, in real life Mila Kunis couldn't be a better parent to her two children, who she credits to changing her whole outlook on life.
"I reprioritized my life, in all honesty," the star shared during her Bad Moms press junket. "I traveled through all my 20's and I was very selfish—in a good way, not in a way I regret. And I think having a kid made me realize how incredibly selfless I want to be."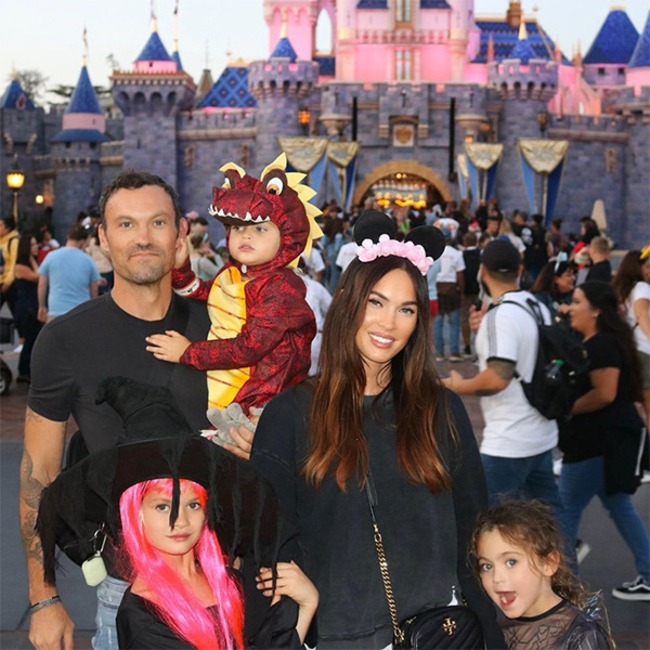 Instagram / Megan Fox
Megan Fox
Megan Fox is the last woman standing in her family, as she and Brian Austin Green have three boys, and the mama has a lovely approach to her parenting style.
"I don't think I need to teach my children with harsh words or with punishment. I believe that if I love them the right way, there's no need for that," she told Harper's Bazaar Arabia of her philosophy. "I'm a free-spirit mother."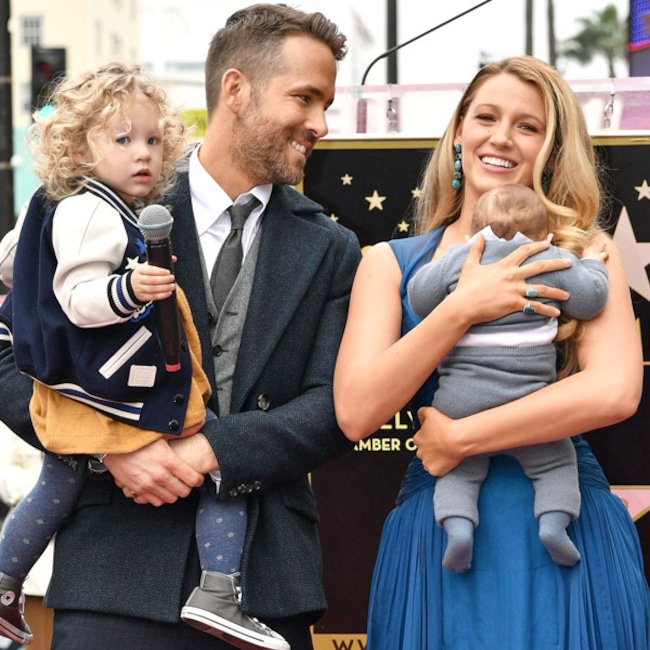 Rob Latour/Variety/REX/Shutterstock
Blake Lively
Blake Lively and Ryan Reynold's couple goals include being amazing parents to three children, including all the funny moments that come with being a parent.
"It's tough when you get pooped on and barfed on, but having a baby is wonderful," the mother joked to NW Magazine in 2016. "Even when it's tough and I'm exhausted, I think, 'I am so fortunate.'"
Article continues below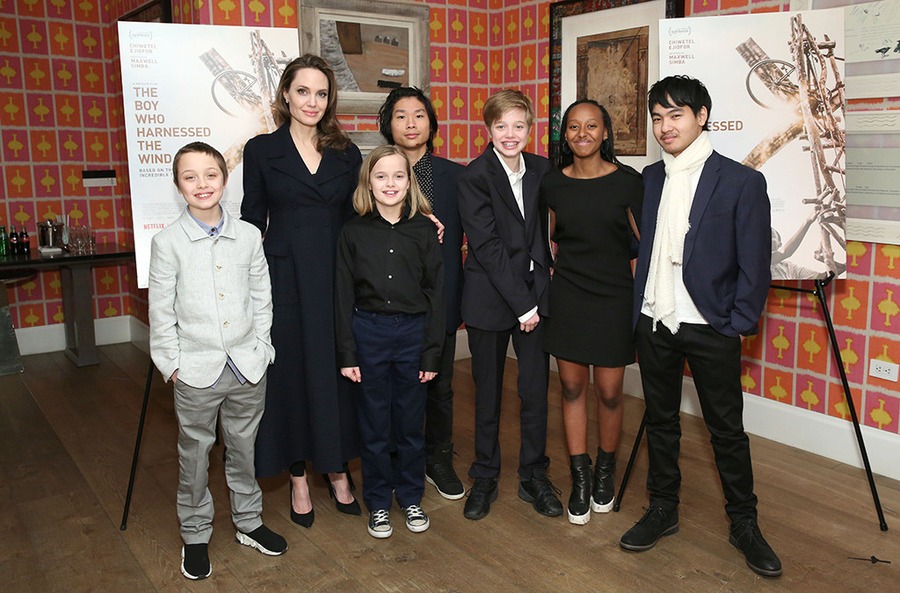 Monica Schipper/ Getty for Netflix
Angelina Jolie
The mother of six, who has worked with organizations like UNICEF and is a UN Goodwill Ambassador, makes it a priority to share those same humanitarian values with her children.
"With my family, I'm trying to raise them to have respect for all people and make friends around the world and feel at home with the world and really live a truly global [life]," she once said. "I think it's what forms them and it's really important to me."
Source: Read Full Article