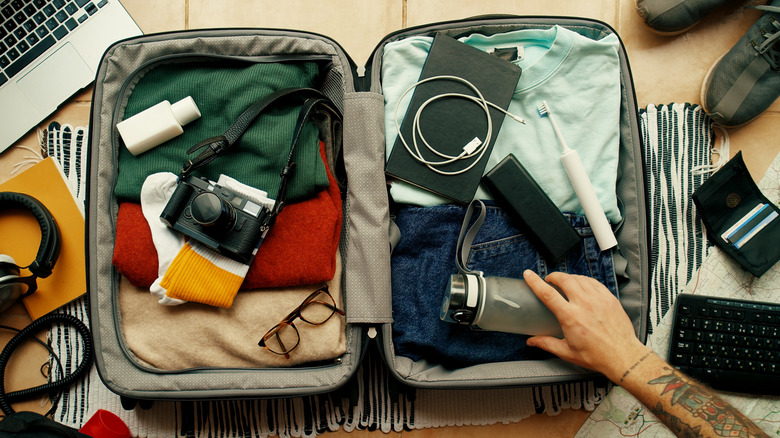 Flying is an inherently uncomfortable experience. Unless you're willing to shell out the extra money for a first-class ticket to your destination, you'll likely find yourself crammed into a crowded row with too many strangers and not enough legroom. While you can't get yourself to your destination any faster than the plane will travel, you can make an effort to have as comfortable a flight as possible by packing the perfect carry-on bag.
Carry-on bags tend to be packed last and haphazardly filled with a book, a tablet, and whatever random snacks you can find in your pantry before hitting the road. The next time you're gearing up for some air travel, do yourself a favor and take a little extra time to make sure to have the essentials on hand in the air. While you may be tempted to grab the smallest bag possible to make moving through the airport as seamless as possible, you won't regret opting for a slightly larger option once you're seated.
Choosing the right bag to carry with you is the first step, and celebs like Anne Hathaway swear by the MZ Wallace Metro Tote in the large size, according to People, while Justin and Hailey Beiber love their TUMI brand products for travel. Once you've selected your bag, it's time to start packing.
Hydration is key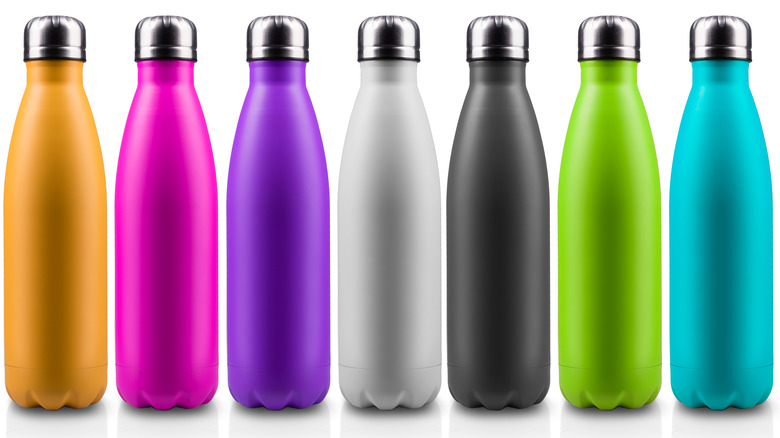 When you're stuck on an airplane for hours, you don't want to have to depend on a busy flight attendant to constantly bring you miniature bottles of water to quench your thirst. Plus, all of that plastic waste is terrible for the environment! Instead, make sure to pack the largest water bottle you own in your carry-on bag. That way, you can fill it up once you make your way through security and have enough water for the next few hours, (via Eagle Creek). Dehydration is insanely uncomfortable when the constantly flowing recycled and air-conditioned air inside the plane will make matters worse if you don't stay on top of it.
As long as you stay hydrated, you'll be ready to start sightseeing, hit the beach, or head out to dinner as soon as you call an Uber to fetch you from the airport. Take it a step further and throw a few packets of Emergen-C in your carry-on to mix into your water and help fight off germs in close quarters (via Travel and Leisure).
Prepare for sleep and pack snacks for a longer flight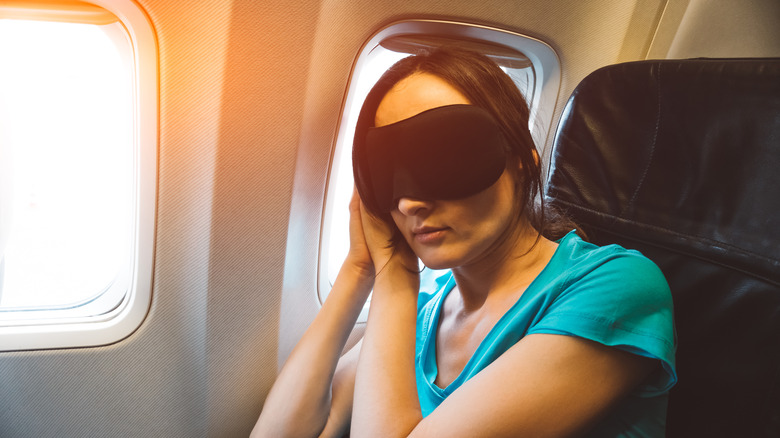 Falling asleep on a giant aircraft hurling through the sky at hundreds of miles per hour isn't exactly easy, so you'll need some extra supplies in your carry-on to help get you there. While you might be able to grab a travel pillow, earplugs, and sleep mask from your flight attendants, according to Eagle Creek, you'll likely find much more comfortable options if you bring them from home. A cozy blanket, your favorite pillow, and a silky mask will make for a much more comfortable in-flight sleep.
Rest and hydration are super important, but you'll want to wake up to something nice to snack on. Instead of overpaying for a sandwich at the airport or settling for the mediocre snacks most airlines provide, fill your carry-on with some healthy and delicious options. Go for high-protein options like almonds or peanut butter, then add a healthy fruit that travels easily like a banana or apple (via Crazy for Crust).
Keep yourself entertained and your electronics charged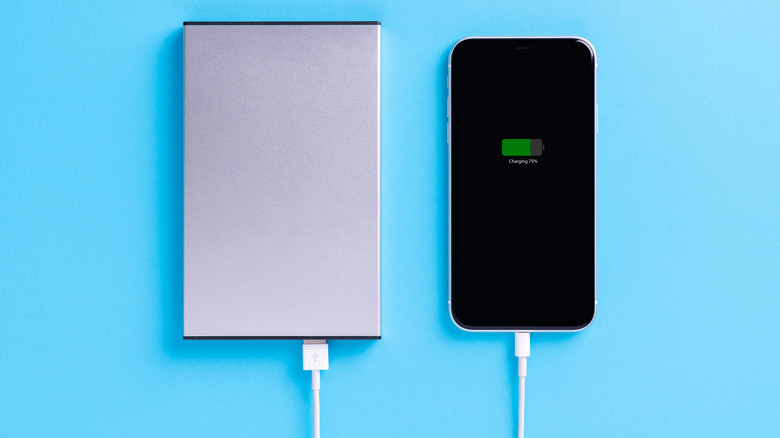 In-flight movie options, if they're even available, tend to be scant and leave much to be desired. Luckily, if you have a tablet or smartphone, you can download just about any movie or podcast episode to your device and have it available even when you're in airplane mode. To drown out the screaming baby a couple of rows back, or to make it easier to ignore your seat neighbor, pack a pair of noise-canceling headphones to help you enjoy your entertainment of choice (via Travel+Leisure). Don't forget to pack your charging cords! To ensure that your devices stay charged, invest in a portable charger. According to Best Products, the Anker PowerCore 26800 will give you the most bang for your buck.
If you're more easily entertained by analog sources, pack your favorite paperback or a book of crosswords to help pass the time. Make sure you have a couple of pens on you if you're going the crossword route.
Prepare for arrival so you can enjoy the trip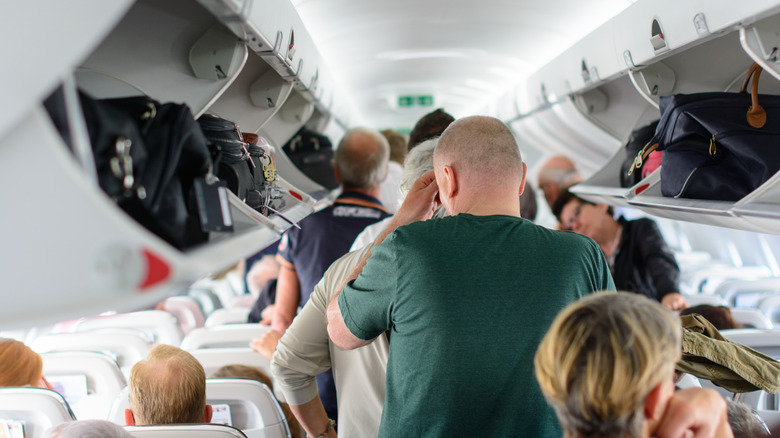 As much as you hope for the best, sometimes the worst does happen and the airline will lose your checked baggage. If this is the case, it could take a day or two for your belongings to make it back to you. To avoid spending your first day of travel running around trying to shop for essentials and a change of clothes, make sure to pack a change of clothes in your carry-on just in case, (via Eagle Creek). Be sure to include socks, underwear, and layering pieces to ensure that you're not without anything you might need.
In addition to a change of clothes, include a small bag of toiletries in your carry-on luggage. A toothbrush, some moisturizer, deodorant, and whatever makeup supplies you might need (if you wear makeup) can have you feeling ready to tackle your travels no matter what you might have encountered along the way. Everyone knows how stressful travel can be, but you can start relaxing on vacation before your plane touches the ground if you're properly prepared. Grab your essentials, and have a safe flight!
Source: Read Full Article