Prince Harry and Meghan Markle invited cameras into their family home with children Archie and Lilibet for their Netflix docuseries, Harry & Meghan, and during the series, fans caught a glimpse of their jaw-dropping kitchen.
While their son Archie was cooking with Meghan's niece Ashleigh, their cooking area was shown in all its glory. The duo were hard at work mixing on a wooden side and behind them a marble topped island was clear to see.
WATCH: Meghan Markle waves off Prince Harry from entrance of grand home
The room benefits from floor-to-ceiling windows, flooding the space with lots of light. The cabinets are a mixture of white and navy blue and the room has a rustic feel with stone features and traditional finishes.
This massive cooking space is worlds away form their humble kitchen that they once had when they resided at Nottingham Cottage.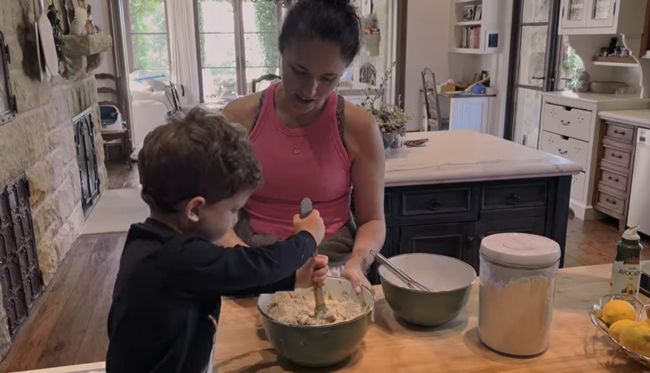 The couple have an impressive cooking space
A rare photograph from inside shows the modest-sized kitchen inside the humble cottage complete with black and white tiled floor, white kitchen cupboards and grey work surfaces.
The Sussexes admitted that friend Oprah Winfrey was surprised at their living quarters when she came for tea one day. "Oprah came over for tea, didn't she?" said Harry to Meghan. "When she came over, she sat down, she said, 'No one would ever believe it'," presumably referring to the bijou size of the cottage on the grounds of Kensington Palace.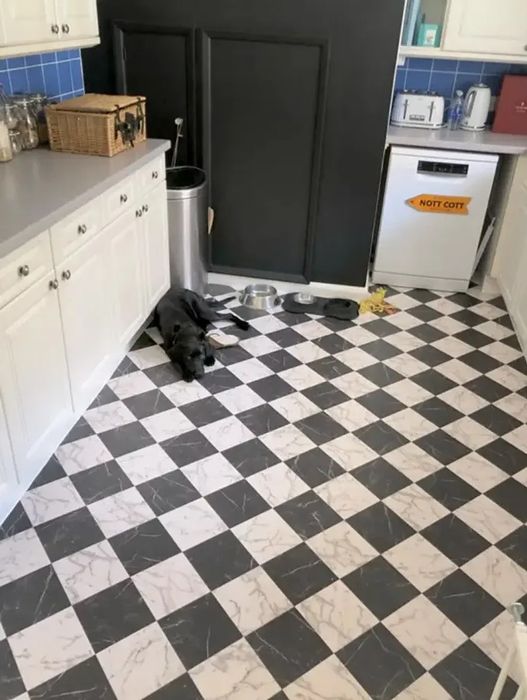 The Sussexes used to live at Nottingham Cottage in the UK
The couple aren't short of space with their US property with sprawling grounds featuring an outdoor pool and full playground. Inside, the family also have a wine cellar and a private games room.
Speaking to The Cut, Meghan Markle revealed that it was a garden feature which sold them on the property in the first place. "One of the first things my husband saw when we walked around the house was those two palm trees. See how they're connected at the bottom? He goes, 'My love, it's us'," the Duchess said.
Love royal news? Listen to our latest podcast talking all things King Charles…
Source: Read Full Article